Because Season 7 starts this sunday, I will publish my theorie about the next Game of Thrones Season.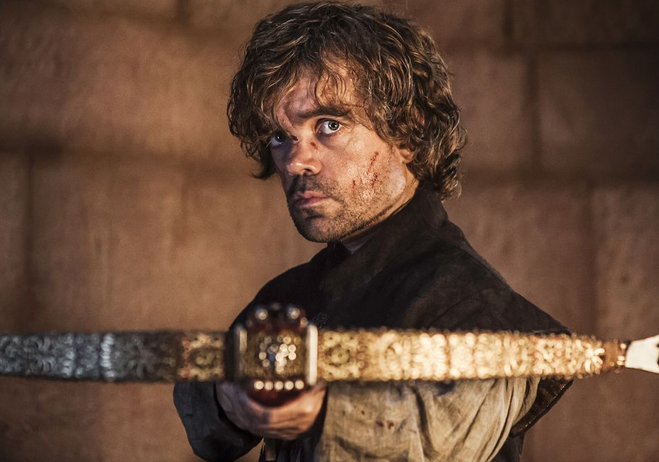 Tyrion Lannister is actually a Targaryen
This is of couse just a theorie but i give you guys some proofs that Tyrion can be a Targaryen and that he is one, in my oppinion.
Tyrion was always an outsider in the Lannister family, but I suggest Tyrion's father is not Tywin Lannister but the Mad King Aerys Targaryen, making him Daenerys's half brother. Thats why there are getting along so well. Daenerys would never be like that to a Lannister. That would say that Aerys Targaryen was in love with Joanna Lannister, Tyrion's mother. 
In the Game of Thrones books Tyrion gets described more as an Targaryen than a Lannister. The Lannister family mainly has only golden-blond hair, like Cersei or Joffrey has. The Targaryens have  silver hair and purble eyes. Tyrion is therefore not exactly identifiable, becuase he has pale blond hair but one black eye and a green one. In the series that is not quite clear to see, but as i mentioned before, it gets described in the books. 
One extra argument, and that is for me the most convincing one, is, that there are three dragons. Three. One for Daenerys, one for Jon Snow, so the last one could be for Tyrion.
That means that we have 3 different people from different familys riding a dragon. And that can only be a thing, if they have any connection: They are Targaryens. 
What underlines this argument is that Tyrion already has interacted with the dragons in the Meereen dungeon in Season 6.
This is my theorie about Tyrion (Targaryen) Lannister 
I hope the theorie makes sense for you and i am curious what will happen in the next season