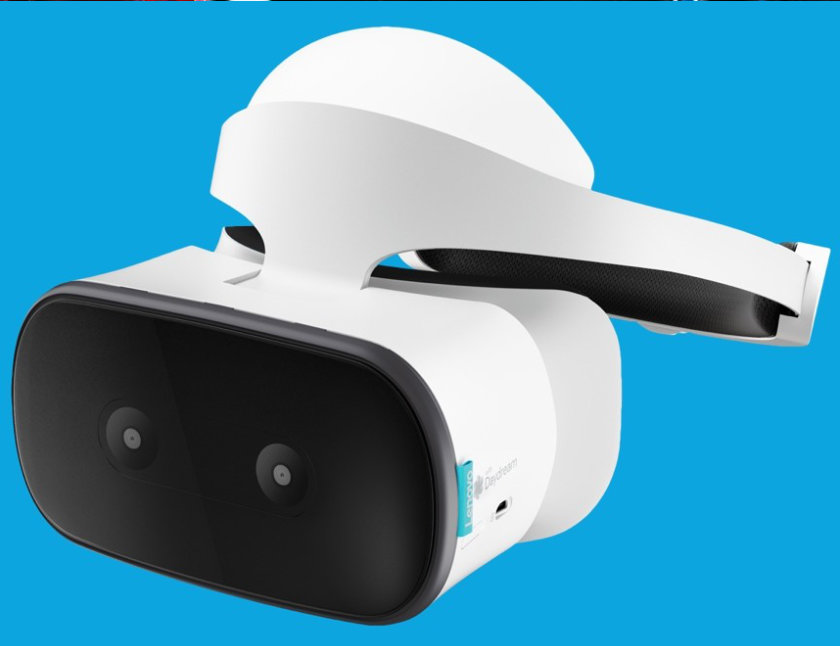 I would like to develop a sports application that could motivate people to exercise more. The app would present the user obstacles flying in his direction and the player would need to go down, jump, left or right to avoid contact with obstacles. The app would start very easy and slow and increase the difficulty level with the time. The real ninja training is probably not possible in VR, but I think the name will motivate the people to start using the application. The app could be also expanded later by fighting the obstacles with the sword(managed by controller), what actually exist already as 'Ninja Trainer'(Fruit Ninja in VR).
VR technical specification
Destroying the obstacles with a controller is already implemented in the earlier mentioned game 'VR Katana', but avoiding the obstacles with body movement would require a very light HMD and inside-out tracking. Fortunately, Google has partnered with HTC and Lenovo and announced a new standalone HMD with WorldSense tracking(movement in space without the need to set up any external sensors).
VR display - upcoming Standalone Google Headsets.
VR content - training room created with help of Unity3D game engine and Blender 3D creation software.
VR interaction - Google WorldSense tracking and controller.
Existing similar apps
WordSense tracking
There is no app yet using WordSense tracking, but Google has published a video on YouTube. It's a great example of the use of inside-out tracking.
Ninja Katana
I could learn from this app how to create a ninja training room.
VR Ping Pong
A nice example how to interact with the flying object.
Why VR?
The application requires VR, as there is another way to put the player in a virtual body, start the physical training and interact with obstacles almost as in real life.
The three VR illusions
Place illusion - the player finds himself in martial art room designed on the real examples.
Plausibility illusion - every interaction in the training room will be based on real-life physics.
Embodiment illusion - the player looking down will see his virtual body in ninja uniform.
Market
The sports VR application is for people trying to lose weight, what is really big and good market niche. It's also great for people working in the office, who need a little exercise to strengthen the backbone.
Hardware requirements
The app is designed for upcoming Google standalone headsets Mirage Solo produced by Lenovo. It will be a new and fresh product on the market, the first one standalone VR headset available for consumers. There will be no high-end and expensive smartphone or computer needed, just headset. It will be the most affordable and accessible VR hardware with positional tracking. New HMD hardware needs software, so the opportunities are big.