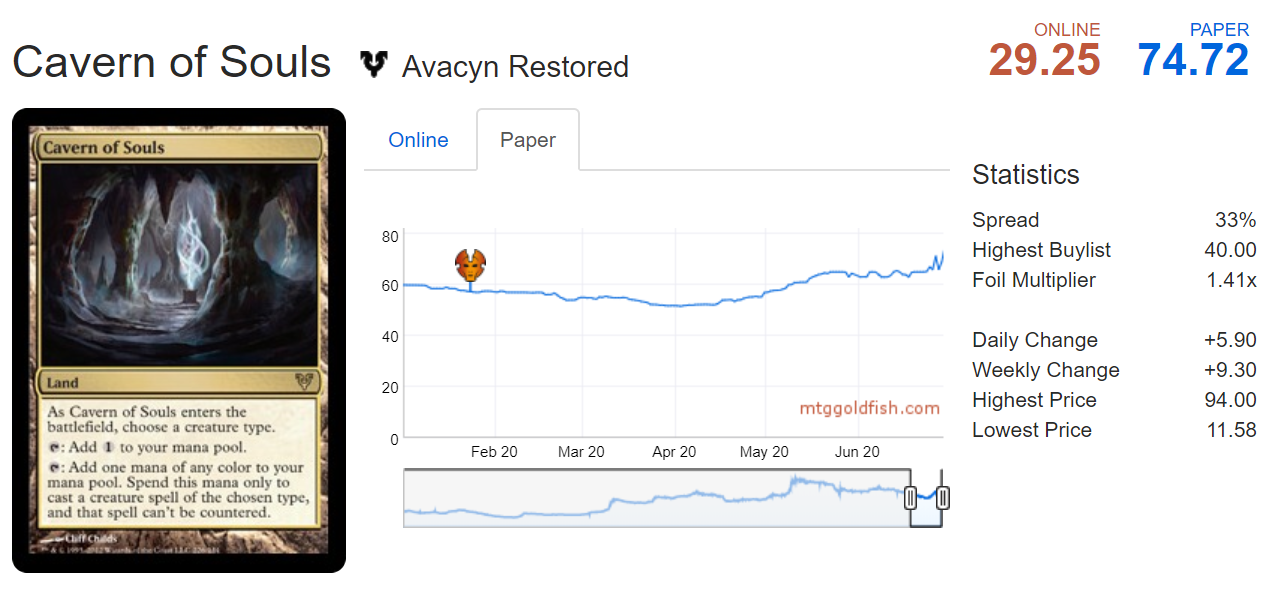 chart from mtggoldfish.com
Cavern of Souls has bounced from the lows of $50 in mid April to push above the $70 level in the last few days.
It has been a slow and steady ride up which is how we like to see the price movement.
The Magic singles market continues to remain strong with some supply coming out of the market.