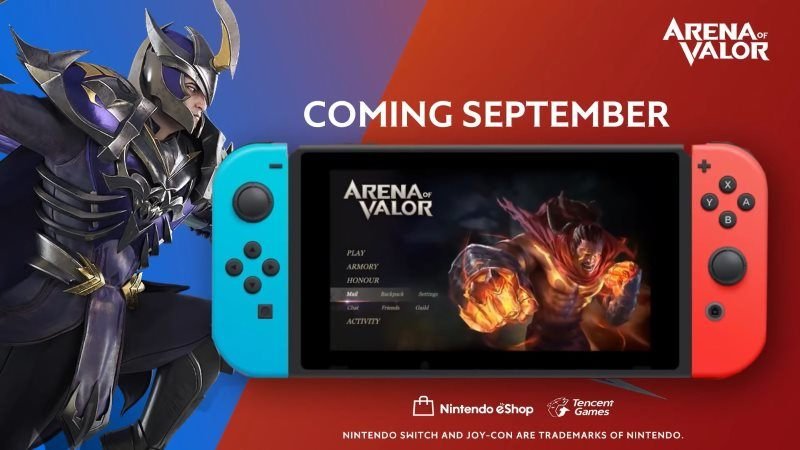 Tencent's multiplayer online battle arena (MOBA) title Arena of Valor is set to get a Nintendo Switch release in September, the publisher announced Tuesday. The free-to-play game will be available directly via the Nintendo eShop, and there seem to be no plans for a retail release as yet. Arena of Valor joins the likes of Fortnite and Paladins as popular free-to-play titles on the Nintendo hybrid console.
The Switch version of Arena of Valor will include everything available on mobile in addition to new global servers, ranked mode, and an exclusive "Hook Wars" game mode which uses the motion-sensing capabilities of the Switch's Joy-Con controllers. Variety reports that Tencent plans to host a 'status match' event post launch to reward mobile players, who will be able to transfer rewards to the Switch version of the game.
Arena of Valor – released on Android and iOS back in 2016 in East Asia, last year in Europe and North America, and March this year in India – provides a roster of over 35 heroes for players across different roles such as assassins, mages, marksman, support, tanks, and warriors. It features real-time battles in configurations of 5v5, 3v3, and 1v1.