Hi Steemains .
Today i'll show you this Pretty good way of making some Steem , But first i want to thank @mcfarhat , The person who showed me the game .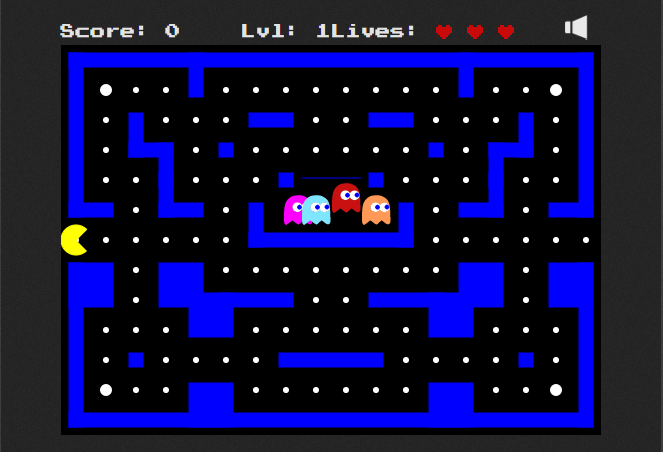 Steem Pac Man is a simple game help you to get free steem .
How it works if no-body knows :
Eating pellets , Avoiding ghosts and occasionally eating them when you eat powerpills .
You start with 3 lives , Each pill gives you points .
Little pill ==>10 points.
Powerpills ==> 50 points.
Ghost ==> 100 points.
Follow the INSTRUCTIONS insude the game .
To collect your earnings after saving your highscore,put you username and get you reward . you will get 0.001 Steem for 1000 points
Now , Join the game and do your best to get high score for big steem reward .
The game was created by @netuoso
click to play
Thanks for reading!
مرحبا يا عرب
اليوم احضرت لكم هذه الطريقة لكسب المزيد من الستييم المجاني و لاكن اولا اريد ان اشكر محمد و هو الشخص الذي اظهر لي هذه اللعبة .
ستيم باك مان هي لعبة بسيطة تساعدك على الحصول على ستيم مجانا.
كيف تعمل :
تناول الكريات، وتجنب أشباح وأحيانا تناول الأشباح عند تناول حبوب الطاقة.
عليك أن تبدأ مع 3 حياة، عند أكل الحبوب تتحصل على نقاط.
حبوب قليلا ==> 10 نقطة.
حبوب الطاقة ==> 50 نقطة.
شبح ==> 100 نقطة.
اتبع التعليمات داخل اللعبة.
لجمع أرباحك بعد حفظ أعلى الدرجات الخاصة بك، ضع اسم المستخدم وتحصل على مكافأة. سوف تحصل على 0.001 ستيم ل 1000 نقطة
الآن، إنظم إلى اللعبة وإذل قصارى جهدك للحصول على درجة عالية لمكافأة ستيم كبيرة.
@netuoso تم إنشاء اللعبة من قبل
@mcfarhat حساب محمد
إضغط هنا
شكرا للقراءة!