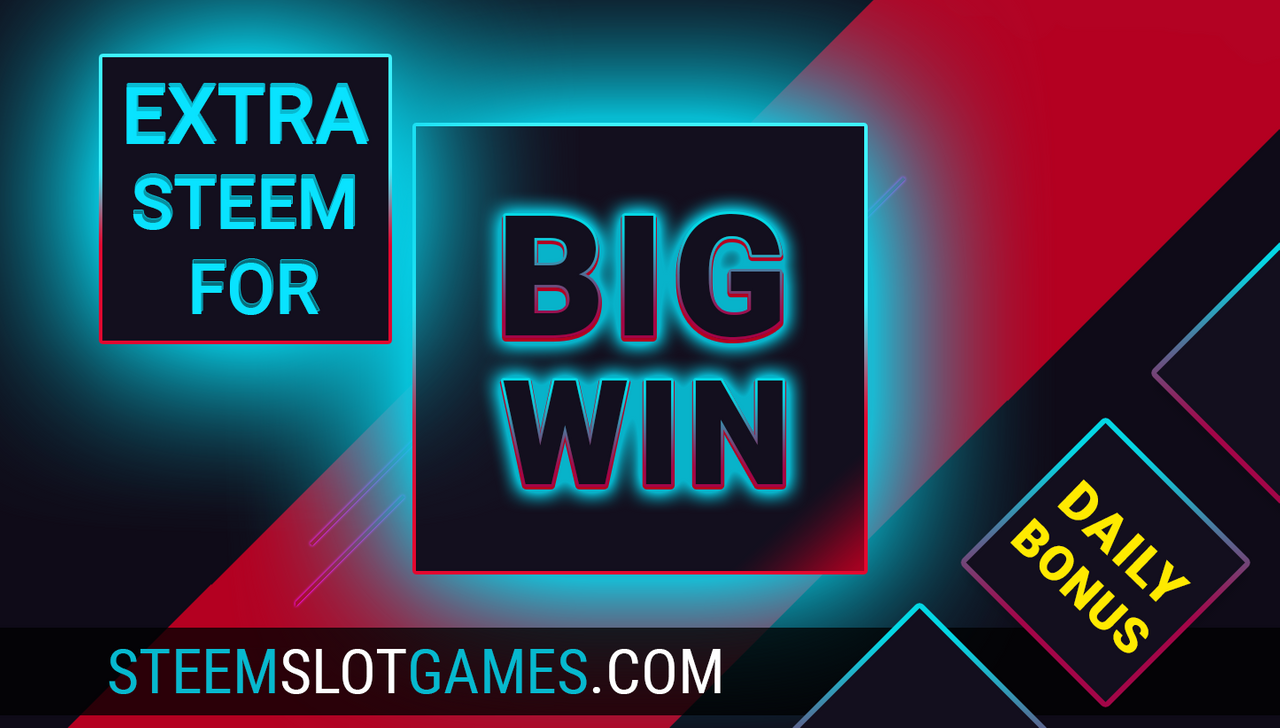 Besides the big emotions and great entertainment on
SteemSlotGames.com
we guarantee STEEM and SBD for
the wildest, most hardcore and cheekyplayers!
😎
Join the challenge and get EXTRA STEEM FOR MEGA WIN!
Hit a win over 10 STEEM in one spin and get EXTRA 3 STEEM!
The prize will be send to your game account if your win turns out to be the biggest of the day!
🃏 Biggest win of the day! 🃏
Today's hero is @pollux.one with the amount of 80.1 STEEM WON IN 1 SPIN! 💪
Players bet was only 1 STEEM, so we multiplied his winnings by 8010%! 🔥

@pollux.one
you proved that you are a solid player, so you deserve for the reward! 🍾
You won 3 EXTRA STEEM that have been sent to your game account! Congrats!
Now you can make even more spins! Will you beat your record? 😏
Hey you! Now it's your turn!
Join the game and
🔹 TEST YOUR LUCK! 🔹
Don't let the big emotions pass you by!
Visit
SteemSlotGames.com
and test your luck in just 3 steps!
🔹 1. Go to
www.steemslotgames.com
and choose the game!
🔹 2. Login with safe SteemConnect.
🔹 3. Start spinning!