The long awaited Steam Autumn Sale is here and with it comes a wide list of AAA and indie games at discounted price. This is the best time to go through your wishlist. In case others are not aware, I will list some of the most popular games that are currently on sale. I have also put down the current metacritic score for each suggested title.
1. Monster Hunter World - 88/100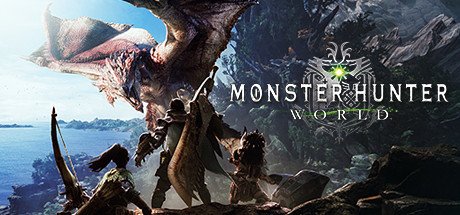 Welcome to a new world! Take on the role of a hunter and slay ferocious monsters in a living, breathing ecosystem where you can use the landscape and its diverse inhabitants to get the upper hand. Hunt alone or in co-op with up to three other players, and use materials collected from fallen foes to craft new gear and take on even bigger, badder beasts!
2. Sekiro™: Shadows Die Twice - 88/100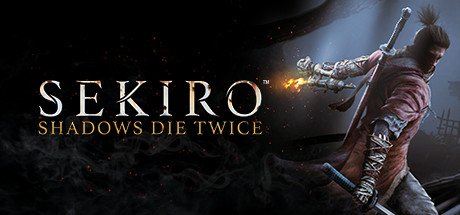 With over 50 awards and nominations, Sekiro: Shadows Die Twice is the next adventure from developer FromSoftware, creators of Bloodborne and the Dark Souls series. Carve your own clever path to vengeance in this all-new action-adventure title.
In Sekiro: Shadows Die Twice you are the "one-armed wolf", a disgraced and disfigured warrior rescued from the brink of death. Bound to protect a young lord who is the descendant of an ancient bloodline, you become the target of many vicious enemies, including the dangerous Ashina clan. When the young lord is captured, nothing will stop you on a perilous quest to regain your honor, not even death itself.
Explore late 1500s Sengoku Japan, a brutal period of constant life and death conflict, as you come face to face with larger than life foes in a dark and twisted world. Unleash an arsenal of deadly prosthetic tools and powerful ninja abilities while you blend stealth, vertical traversal, and visceral head to head combat in a bloody confrontation.
Take Revenge. Restore your honor. Kill Ingeniously.
3. Destiny 2 - 83/100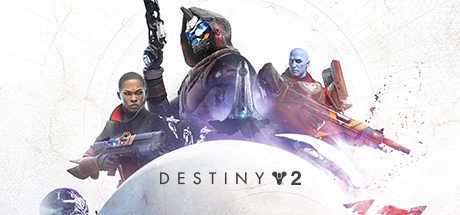 Dive into the free-to-play world of Destiny 2 to experience responsive first-person shooter combat, explore the mysteries of our solar system, and unleash elemental abilities against powerful enemies. Download today to create your Guardian and collect unique weapons, armor, and gear to customize your look and playstyle. Experience Destiny 2's cinematic story alone or with friends, join other Guardians for challenging co-op missions, or compete against them in a variety of PvP modes. You decide your legend.
4. RESIDENT EVIL 2 / BIOHAZARD RE:2 - 89/100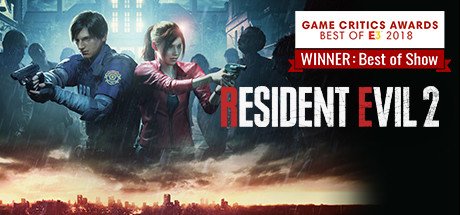 The genre-defining masterpiece Resident Evil 2 returns, completely rebuilt from the ground up for a deeper narrative experience. Using Capcom's proprietary RE Engine, Resident Evil 2 offers a fresh take on the classic survival horror saga with breathtakingly realistic visuals, heart-pounding immersive audio, a new over-the-shoulder camera, and modernized controls on top of gameplay modes from the original game.
In Resident Evil 2, the classic action, tense exploration, and puzzle solving gameplay that defined the Resident Evil series returns. Players join rookie police officer Leon Kennedy and college student Claire Redfield, who are thrust together by a disastrous outbreak in Raccoon City that transformed its population into deadly zombies. Both Leon and Claire have their own separate playable campaigns, allowing players to see the story from both characters' perspectives. The fate of these two fan favorite characters is in players hands as they work together to survive and get to the bottom of what is behind the terrifying attack on the city. Will they make it out alive?
5. Sid Meier's Civilization® VI - 88/100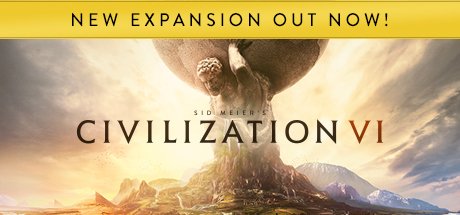 Originally created by legendary game designer Sid Meier, Civilization is a turn-based strategy game in which you attempt to build an empire to stand the test of time. Become Ruler of the World by establishing and leading a civilization from the Stone Age to the Information Age. Wage war, conduct diplomacy, advance your culture, and go head-to-head with history's greatest leaders as you attempt to build the greatest civilization the world has ever known.
Civilization VI offers new ways to engage with your world: cities now physically expand across the map, active research in technology and culture unlocks new potential, and competing leaders will pursue their own agendas based on their historical traits as you race for one of five ways to achieve victory in the game.