the Benson is and american Tire 8 destroyer. its and all round destroyer good guns good torpedoes. The main different from its predecessor its the torps with its 2 x5 tubes with a range of 9.2 km. and better fire angels with both launchers on the same side. on the manhan the Tier 7 you have 3 tubes but you need to turn the ship to fire them all. the fire power is impressive. its a destroyer hunter.
and long lasting smoke.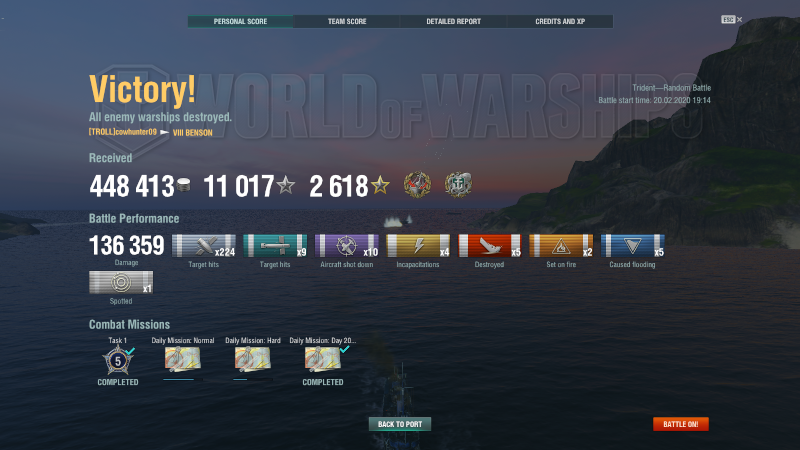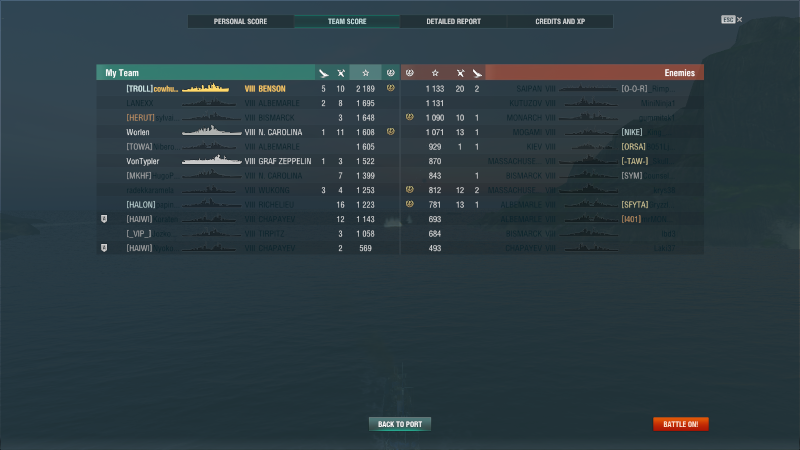 with a kraken"5 kills". and 136000 damage.
the golden rule of damage in a game. to have a respectable game
Destroyers your Tier x10000 -20000 "Tier 8 60000 dam" "and do cap/decap and spotting
Crusers your tire x10000 +10000 "Tier 8 90000 dam"
battleships your Tier x10000 +20000 "Tier 8 100000 dam"
aircraft carriers your Tier x10000 -10000 "Tier 8 70000 dam"
how to remove a camping force. this was not the kraken game but a good example of how you as and destroyer can use you ship. by my pushing in and smoking up. my allies followed up and we rolled over them with minimal losses. damage wise a did not a lot but my action broke the stalemate and we had a 8-0 win. and a very respectable result.