Two games in a row from the weekend in the Mahan, and american destroyer Tier 7 in a Tier 9 game. the Mahan is know to be a but of a turd in the american destroyer line. if you compare it with its predecessor the Farragut. but in my mind the ship is underestimated.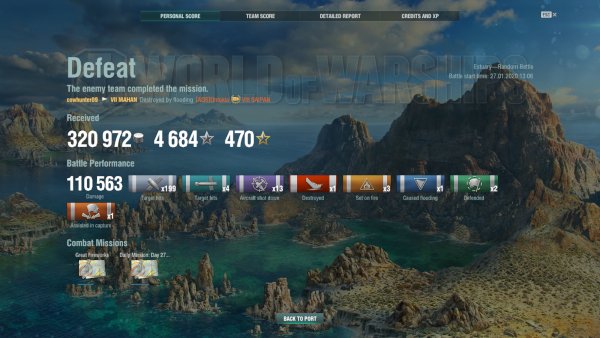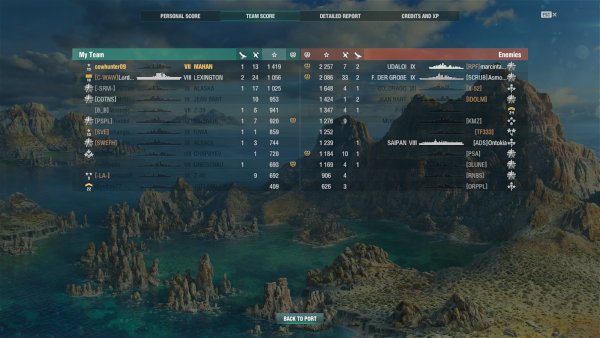 it was close game but sometimes you cant win a was under constant air attack and had to fight against much stronger destroyers.
Max Concealment 6.7km with captain skills and camo
Guns 5x 127mm 11.7 km Range
9.2 km torpedos 3x4 tubes.
Good AA
Hit points 14100

The next game am starting with a missive fail taking and torpedo in the first minutes of the game. loosing most of my HP and the enemy team its two Kitakaze strong gunboat destroyers at this point many players are just going to suicide and start to complaint over the matchmaking etc.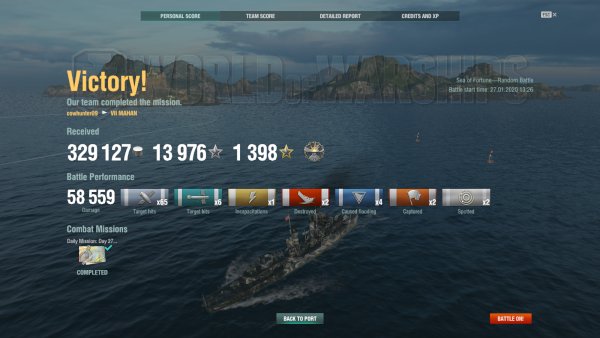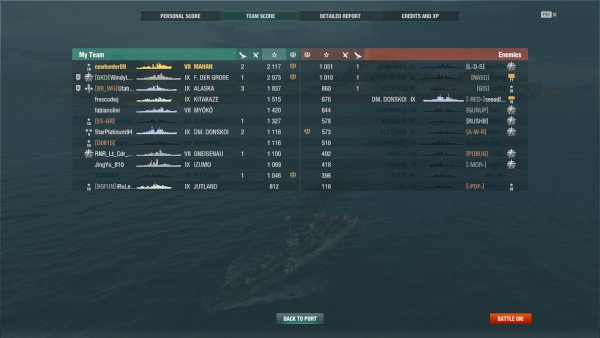 but you get more xp when you damage higher tear then yourself. by not giving up by sneaking and using island and not be careless and super lucky not going to lie. its a win and me on top. and boy the xp.