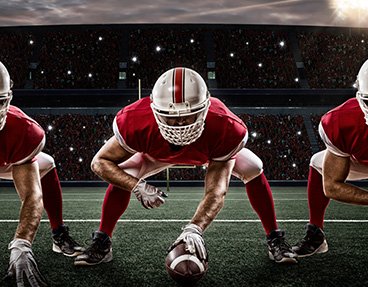 Hello gamers and crypto enthusiasts, It is your favorite high profit cryptocurrency project crusader, Desmonddesk coming your way with just the kind of news you'd like to read.
Unless you've been on hibernation for the past couple of years and months, you would know that online gambling and gaming has embraced cryptocurrency fully and has also made a splash in the realm of online betting, making it possible for even the most ordinary person to hit gaming fortune.
How increasingly popular it has been that sports fans make accurate prediction of games yet earn absolutely no dime for such mental feat and even those who bet their fiat on sporting events live in disappointment because of limited fund payment compliance.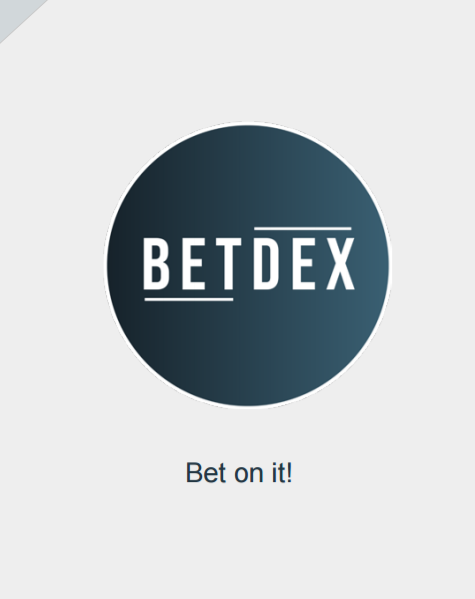 Don't waste your stars, bet on fortune! Wage easy bet on all sports using BETDEX blockchain https://betdex.pro/phone/index.html with lowest commission and 100% risk free.
WHAT IS BETDEX?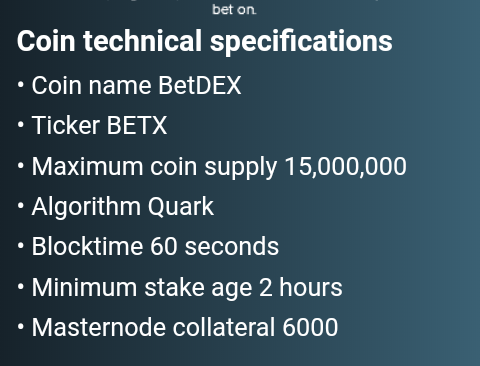 In simple terms, Betdex is a platform where you can bet on any sports, list your own events and bet on the outcome of it. With BETDEX platform you can bet on cryptocurrency price, Forex etc
Check out the MPV
https://betdex.pro/MVP/site/index.html
BetDex https://betdex.pro MVP site offers live and upcoming sports events and features sports betting, E-sports, and custom events where you can place bet on cryptocurrency price, Forex, YouTube competitions and anonymous gaming experience. You can also follow your favorite National Championship in football, tennis, basketball, National Hockey etc.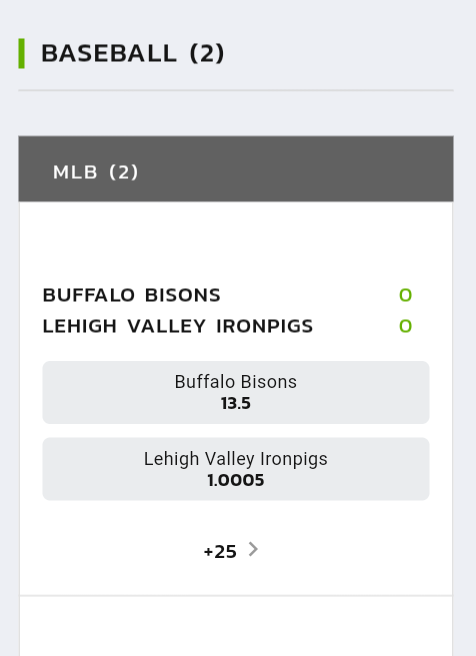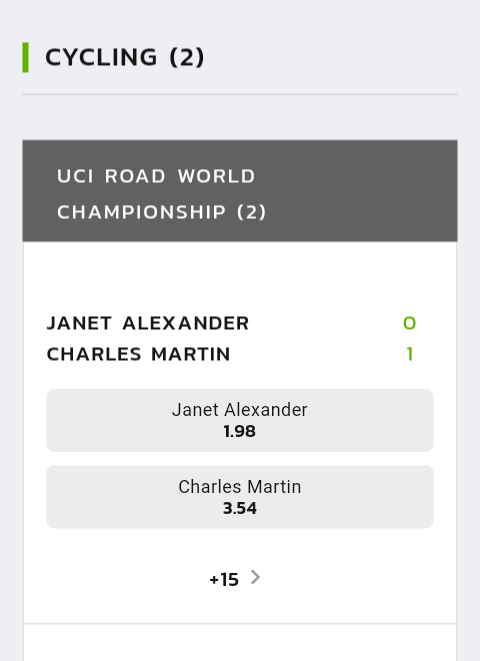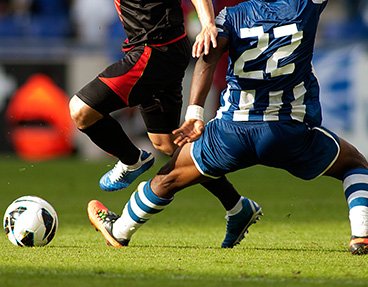 INVEST IN BETDEX CRYPTOCURRENCY [BETX]
Official announcement from the BETDEX team on their Discord community shows the presale of masternode has began today for early adopters of the project on discord https://discord.gg/NZ2J9ZU
PHASE 1:
15 Masternodes at 0.3 BTC each
The team is also offering some staking packages for younger investors as low as
0.015 BTC for 300 BETX coins
0.03 BTC for 600 BETX coins
0.06 BTC for 1200 BETX coins
From all indication the project looks promising. They have awesome developers. The project will change the face of crypto gaming.
Join the development team and other gamers and investors on their discord community
https://discord.gg/NZ2J9ZU
USEFUL LINKS
Website: https://betdex.pro/
Demo Platform: https://betdex.pro/MVP/site/index.html
Whitepaper: https://betdex.pro/assets/betdex-whitepaper-v2.0.pdf
Twitter: https://twitter.com/BetDex/
BITCOINTALK ANN: https://bitcointalk.org/index.php?topic=5065022
Github: https://github.com/Bet-DEX
Wallets: https://github.com/Bet-DEX/betdex/releases/tag/v2.5.0.0
Explorer: https://explorer.betdex.pro/