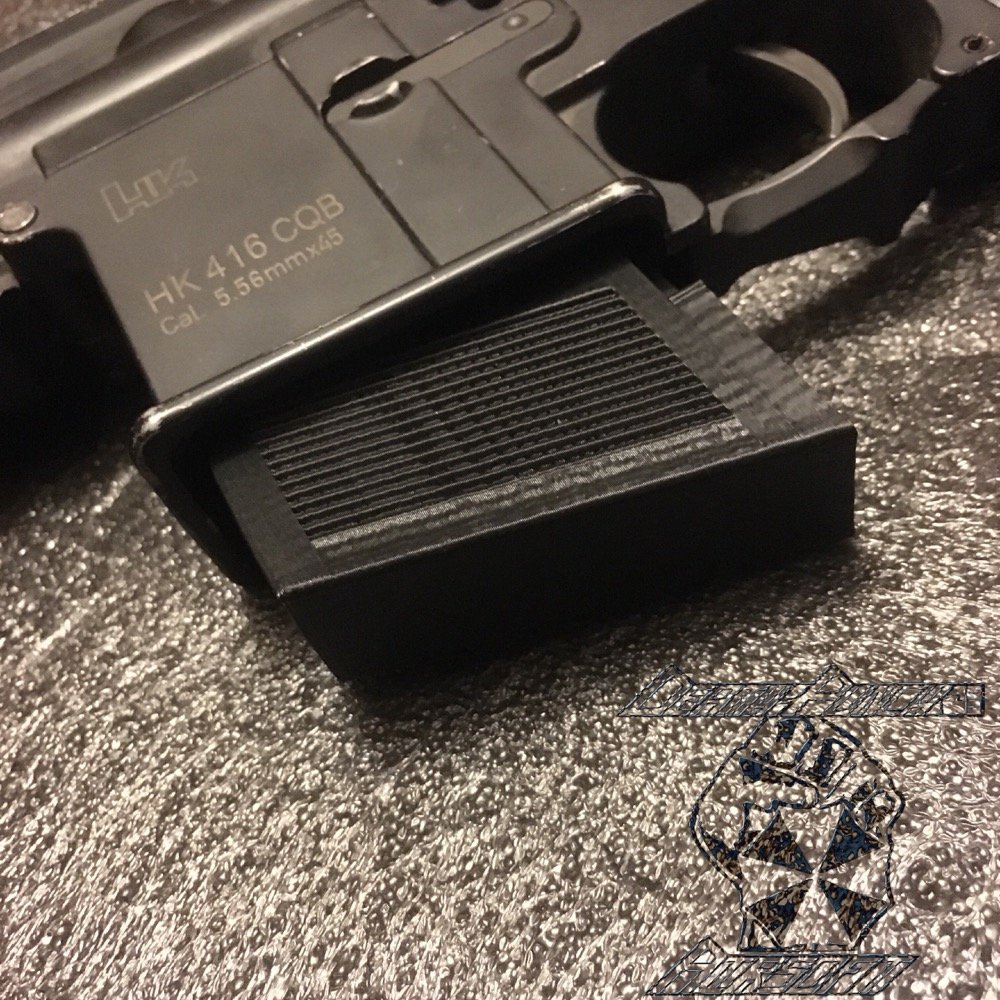 We're trying a bunch of new things and mags were next on the list. This test prototype was to check fitment on various guns we have laying around. We tested the fit with VFC, JG, G&G, A&K, ARES, and CYMA. They all fit decently well with the mag, aside from some wobbling in the JG and G&G, and the CYMA m16 not locking into place.
There's more to this project series, but as of right now, it's probably best for us to keep much of it secret. It's probably among the best ideas to come from us. It'll be great once we're finished and we could share what we've come up with!
Stay tuned for more upcoming projects and other airsoft shenanigans!
Have a great day everyone!
-Punch
Posted using Partiko iOS