If you like fighting games like me, I'm pretty sure that you will know about this one, Marvel vs Capcom: Clash of Super Heroes, that awesome, flashy, colorful game where your favorites super heroes and fighters, were in an epic battle to beat the powerful Onslaught, but at the same time, fight your amazing friends to become the best in your block (¿Or your town?), yes... this was a very competitive game back in the days of his prime, following his franchise with Marvel vs Capcom 2: New Age of Heroes, Marvel vs Capcom 3: Fate of Two Worlds and finally Marvel vs Capcom: Infinite, I can easily say this series of games has succeeded, and still has success in every aspect, with all the tourneys, events and shows that were made for those games since 1998 to 2018, nowadays Marvel vs Capcom: Clash of Super Heroes stills a "classic", and today ladies and gentlemen, I'm going to tell you how I met this game, and how I hold a world record in this beautiful game.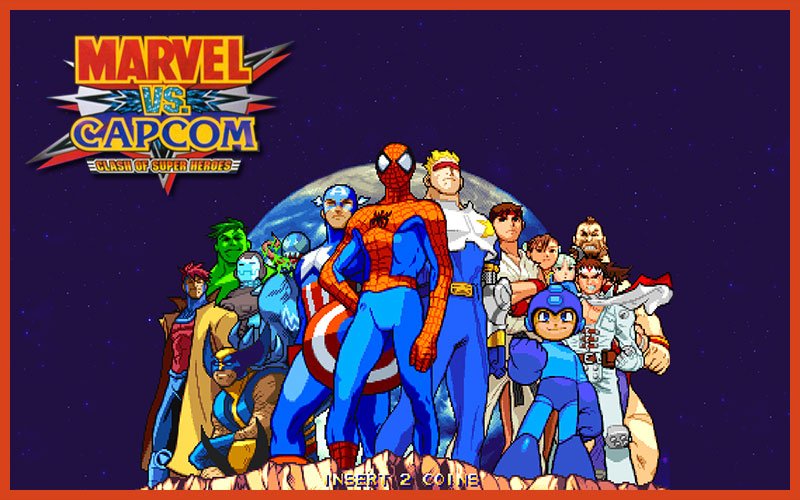 When I was a kid, my dad had a PC with no internet connection and no games, just his programs for work, documents, programing , etc. But one day, one of my cousins came to my house and install this program called Znes, with a huge variety of games, from all types of consoles including arcades, I was pretty excited about it because finally, my chance to play video games on that computer had come, and the first game that catches me up was Marvel vs Capcom, with all my favorite heroes from the comics of Marvel and all those awesome characters I knew from Capcom, fighting each other in one game, it was like a dream come true, immediately I started playing it all day, calling my brothers, cousins and friends to come over and play with me, to see who were the best, always leveling up our abilities, challenging each other having fun battles, at the end of the day, I ended up victorious from that rivalry.

Time passed, college started, and those days of gaming with my family and friends were gone. After some years, by that time 2014, me being a young teenager now, with a new PC, internet connection, and a whole new world of opportunities, searching on the internet I discover something called "GGPO", a platform where you can play all types of retro games online (This platform is not available anymore, but now we have Fightcade), with people from all over the world, and for my surprise one of those games was... yes you guess it, Marvel vs Capcom: Clash of Super Heroes, ¡My eyes shine and my heart started beating harder!, I could not believe it, my chance to prove myself that I was the best at the game has come again, or that's what I thought...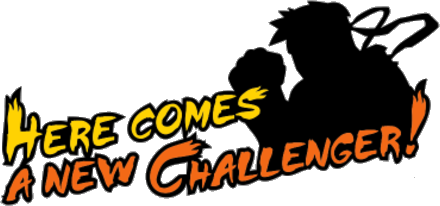 And here I'm, the new challenger, against this new planet of people I don't know, searching for greatness. In the world of gaming I'm known as "Tobii", now in the room surrounded by 40-50 users (Players), my first invitation has arrived, my first challenge, I said "Here we go, this should be easy", in that match, I got my first reality check, my opponent destroyed me, I could not believe what happened, all the work and training I did with my family and friends were nothing, "I thought I was good at this..." -I exclaimed-, this happened again, and again... and again, with every player I fought against, even with all the pain from those loses, I did not let them bring me down, a whole new universe of new tactics, techniques, combos, even hidden characters, opened for me, maybe finally I can be the very best, this is it, this is the real challenge.
My new training started, looking for videos, tutorials, watching other people play, I search everything related to the game to learn and applied it to my new gameplay, after a few weeks my abilities grow up, I was faster and harder to kill, 2 or 3 months later, my name was popping up in the chat, "Tobii" started to be relevant to the community, like the new and talented player from Venezuela. 1 year later I was around the top 16 of the best players in Fightcade, proclaimed as the best from Venezuela and one of the best from Latin America, in 2016 I decided to play my first online tournament, I moved on to the grand finals to face "MyS-MessiaS", the best of Peru and Latin America, but I had faith in my "Strider & Wolverine", the characters I trained to became the best, my dream team, grand finals were disputed with a FT10 (First To Ten), those were the hardest and important matches I have ever played, the scored was tied till the end, 9-9, last match, all or nothing, finally... I won.

Image taken from the Tournament Bracket, Top 8 Finals 13/03/2016.

With a tournament in the bag, I was more than happy about the results, about me as a player, about how all the work, training and passion made it happen, what I always wanted, be one the best (There were people already who say I were the best, even when I knew they were wrong, it felt good...), then I decided to take a little break, got a new job, and my time to play video games now was too short, so for almost 1 year I did not play Marvel vs Capcom, and I focused on my job, family and studies.
After that, I came back to Fightcade on 2017, my old and loved community to visit my friends and maybe play some friendly matches of Marvel vs Capcom, To my surprise, some of the people I knew from the beginning were not there anymore, maybe they retired like me as well, or they started playing new games, well that's compressible, even with that, I saw many new faces, that made me quite happy, immediately when I connected, players started to say hi to me, some old friends and new players too, maybe they heard about me, or watched my videos on Youtube, one of those new players show me a "Speedrun" video about the game, telling me if i could beat the world record, I did not know what to say because I never thought about it, but I took his challenge, the record holder was a Mexican player called "Trisepmaster", and this is how a new goal emerges, beat and accomplish a world record.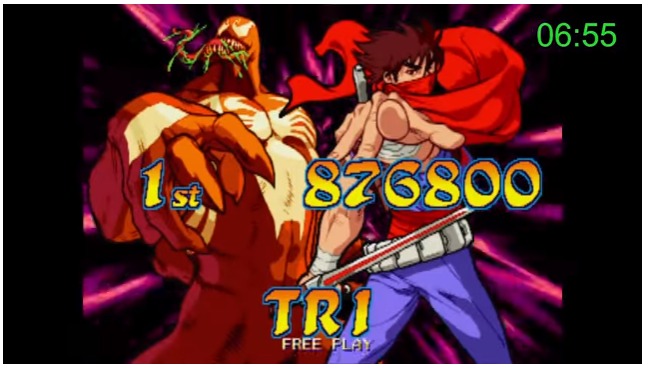 Trisepmaster's Record 6:55, Arcade Mode, my goal to beat.
Full of energy and nostalgia, I decided to hit the training room again, to beat this new goal, my first tries were terrible, 11 minutes, 10 minutes, 8 minutes to beat the Arcade Mode, that was not even close to Trisepmaster's world record with 6:55 minutes, after a few days of training I find out the trick and build my strategy, now my times started to get real and closer to Trisepmaster's record, 7:30 minutes, even 7:00 minutes, ¡Just 6 seconds less and the world record is mine!, at this point I started recording, my first official attempt, and suddenly this happened:

28/11/2017, My first official attempt, 6:55'01, same time as Trisepmaster
Trisepmaster still the world record holder by 1 millisecond.
¿What are the possibilities for this to happen?, God that was so close, and notice how I almost died, Strider's life bar was almost empty, I could not believe this happened, but the calm came slowly because I knew, 1 millisecond would not be a problem, and all the mistakes I did, like letting Strider almost died would not happen again, and after just one week, I did my second official attempt, for glory and honor I made it happen.
Tobii's new world record holder by 6:21,92 on Arcade Mode, 4/12/2017.

Image taken from the official Speedrunners website, Top 3 Speedrunners from Marvel Vs Capcom: Clash of Super Heroes.
Now with this new achievement, me Elias Perez also knows as "Tobii", could not express how much I love this game, how the hard work and the passion for something can make dreams come true, maybe winning a tournament, or beating a world record in a video game, could mean nothing for people who do not play any games, or simple does not like these types of "hobbies", but for gamers is something to be really proud of it, I hope this post can inspire other gamers to accomplish what they want. I won't stop saying it, the only thing you need is that flame of passion burning your heart, to make dreams come true, thanks for joining me in this journey from the past, and ¡See you in the next game!
---

DISCLAIMER:
All of the images in this post without a source
are my personal material and content.
---

Join Archdruid Gaming, a community focused on curating Gaming content!