---

---
Crash Bandicoot might be the most recognizable platfoming mascot associated with PlayStation, but it's not the only one developer Naughty Dog is famous for. Today marks the 20th anniversary of Jak and Daxter: The Precursor Legacy, with Sony celebrating the event by looking back at the technologically impressive platformer.
Back in 2001, Jak and Daxter arrived on the PlayStation 2 to mark the console's release with its own platforming mascot, following the success of the three Crash Bandicoot games on the original PlayStation. Unlike Crash, Naughty Dog aimed to make Jak and Daxter fully open-world--a challenging feat given the limitations of the hardware, and one that excited Evan Wells (now Naughty Dog co-president).
"The biggest thing I learned was the challenge of designing an open world game without using load times," explained Wells in a PlayStation Blog post. "We set out from the start to design a world and not levels like we were used to coming from Crash, and we made it a rule that if you could see it you could walk (or boat or fly!) to it and that when you reached a building or cave that you could go inside and that the inside would have to fit within the space that the exterior could support. It wasn't easy!"
Continue Reading at GameSpot
https://www.gamespot.com/articles/sony-celebrates-jak-and-daxter-anniversary-with-a-look-back-at-the-impressive-platformer/1100-6498574/?ftag=CAD-01-10abi2f
---
Looking for an excellent and cheap web cloud hosting solution for your blogs or business websites, or VPS for your apps? Check out http://bit.ly/WebHostingVPS for web hosting service and http://bit.ly/Best_VPS for VPS today and take advantage of their amazing discounts!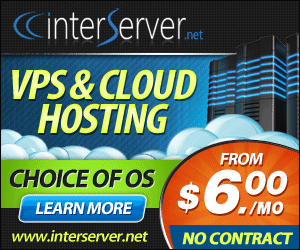 Managed VPS Platform. Phone Support. Prices starting at $6.00 per month

Try this great cloud hosting service or this great VPS service and see for yourself why so many are making the switch!
---

---

---
---

---

---