Well hello there, PC Steam games library. You're awfully large. Using "How Long to Beat Steam", including the time I've already spent playing games, my Steam Library backlog is around 13.5 years as of February 2020. That is if I play games for 6 hours a week. I'm a 32 year-old man, and don't expect that I won't be able to stop myself from adding additional games to this backlog.
So here's the kick with this series of posts. Can I complete a blog post about my opinion of every game in my Steam Library before my life expires or the Steem blockchain collapses and all is lost forever?
We're here to find out about this demented task.
Today, we're looking at a little game called Day of Defeat and Day of Defeat: Source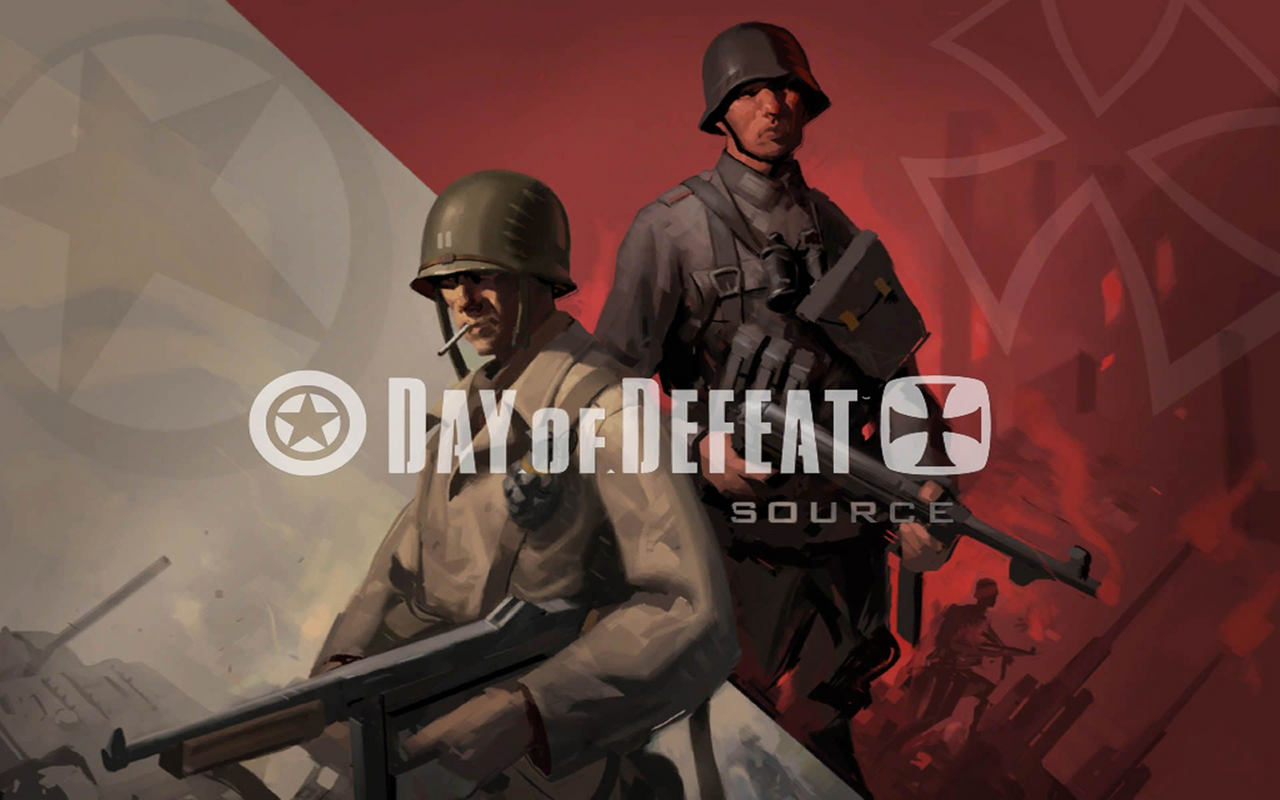 Day of Defeat and Day of Defeat: Source are both games that changed my life. It was the first multiplayer game that I played on a regular basis online, got me into server administration – and was my first taste of a gaming community, outside of the solitary experiences I'd enjoyed prior to having an Internet connection. For this reason, it will always hold a special place in my heart.
It certainly also helps that they're both excellent games.
What's the difference between the two, other than a single word and semi colon? They're fundamentally the same, though, right? Incorrect. They were vastly different. Just as Counter Strike 1.6 was vastly different from Counter Strike Source, there's more than just an engine change and gameplay (well, physical) mechanicals at play.
Day of Defeat: Source got way more airtime on my computer than the original Day of Defeat did. This was part in due to player population and server availability, which at the time I played these games, was heavily skewed toward the Source powered counterpart.
As a multiplayer, team-based shooter, Day of Defeat Source explores the eponymous World War II shooter genre at a time where almost every first person shooter was set in World War II. Day of Defeat: Source targeted the European theatre of war.
At the start of a map, you join either the US Army or German Wehrmacht. There's six classes for each side, with differing weapon load outs. There's a pretty high level of realism in shooting mechanics, with a single round enough to kill you instantly from some firearms, unlike the bullet-soak mechanics of many other shooting games of this time frame. If you die, it isn't all over, of course, as you respawn by way of becoming a "reinforcement".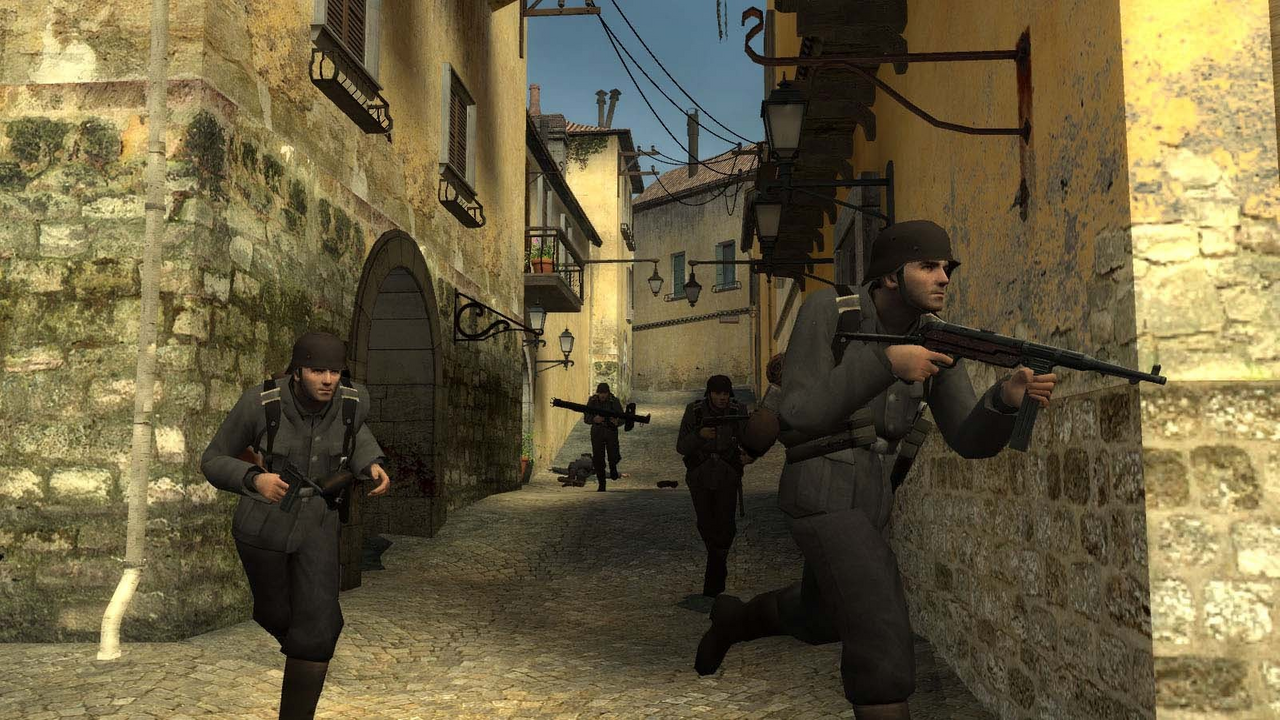 This is where the strategy inherent in Day of Defeat takes precedence. You can choose what class you're going to enter the fray as, which can change the tune of battle. If a control point is choked by enemy machine gun fire, come back as a sniper and try to take them out – vice versa, if you need to control a point being rushed by enemy assault troopers with automatic guns, come back as a machine gunner. This led to dynamic, tug-of-war like mechanics, which made every single game of Day of Defeat unique.
This resulted in domination being the most popular game mode, very similar to the way in which the Battlefield game series operated. However, as rival games such as Battlefield promised more and more players on each map, the undoing of Day of Defeat was one of design. Maps were small, and when the max players of 32 was enabled on a map (16vs 16) – maps became crowded, busy, and chaotic traffic jams, which did not befit the tense atmosphere and tactical importance of approaching areas with caution.
You'd die, and you'd die in a spam fest. It didn't help that there were so few maps in the game, but each and every one that was a part of the Day of Defeat: Source package was beautifully, thoughtfully designed, with multiple paths to each objective, and no "impossible situations" where one side could gain an uncontrollable lead from. It was a well balanced game, especially in the sense that it was asymmetrically balanced due to the fact that each team had completely different weapon mechanics.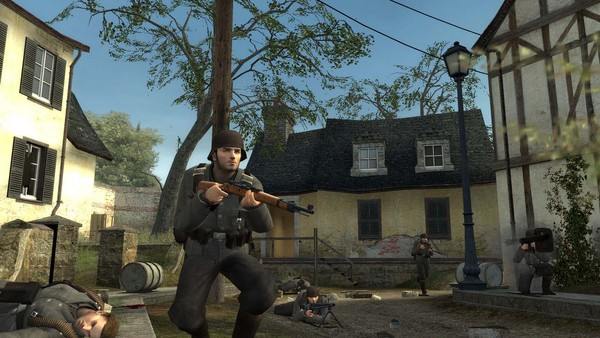 I do still miss this game from time to time, but the community has truly moved on to other titles. As for the introduction to community – this was the largest part of my Day of Defeat journey. It was my first ever visit to a pub, to meet the other players and server admins, as well as meet the local people that I played with (and against!) each and every night.
Go well into that night, Day of Defeat: Source, you were one of the very best.