Computer built inside an NES that I made 5 years ago.



In 2012 I got an NES that was broken and I wanted to put an computer inside of it.
And this is what I ended up with after weeks of work.
Specs:
Motherboard: MSI B75IA-E33, Socket-1155
CPU: Intel® Pentium® Processor G630
RAM: Crucial DDR3 1066MHz 4GB KIT, CL7,
Case: Original NES
HDD: Corsair SSD Nova Series 2, 60GB
Cooling: Fractal Design R2 40mm Silent fan
Power: picoPSU 160watt
Emulator Frontend: GameEx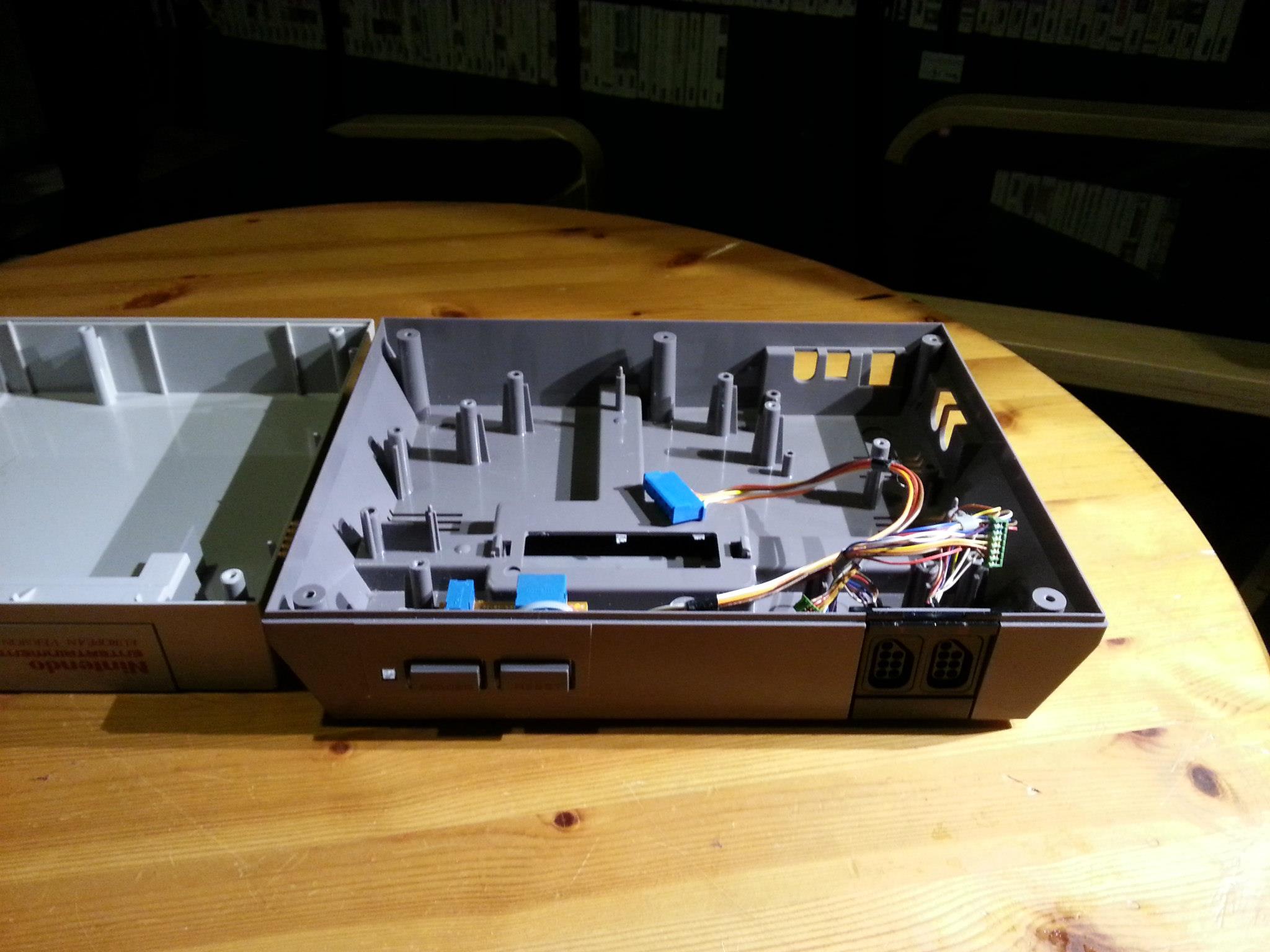 Stripped down.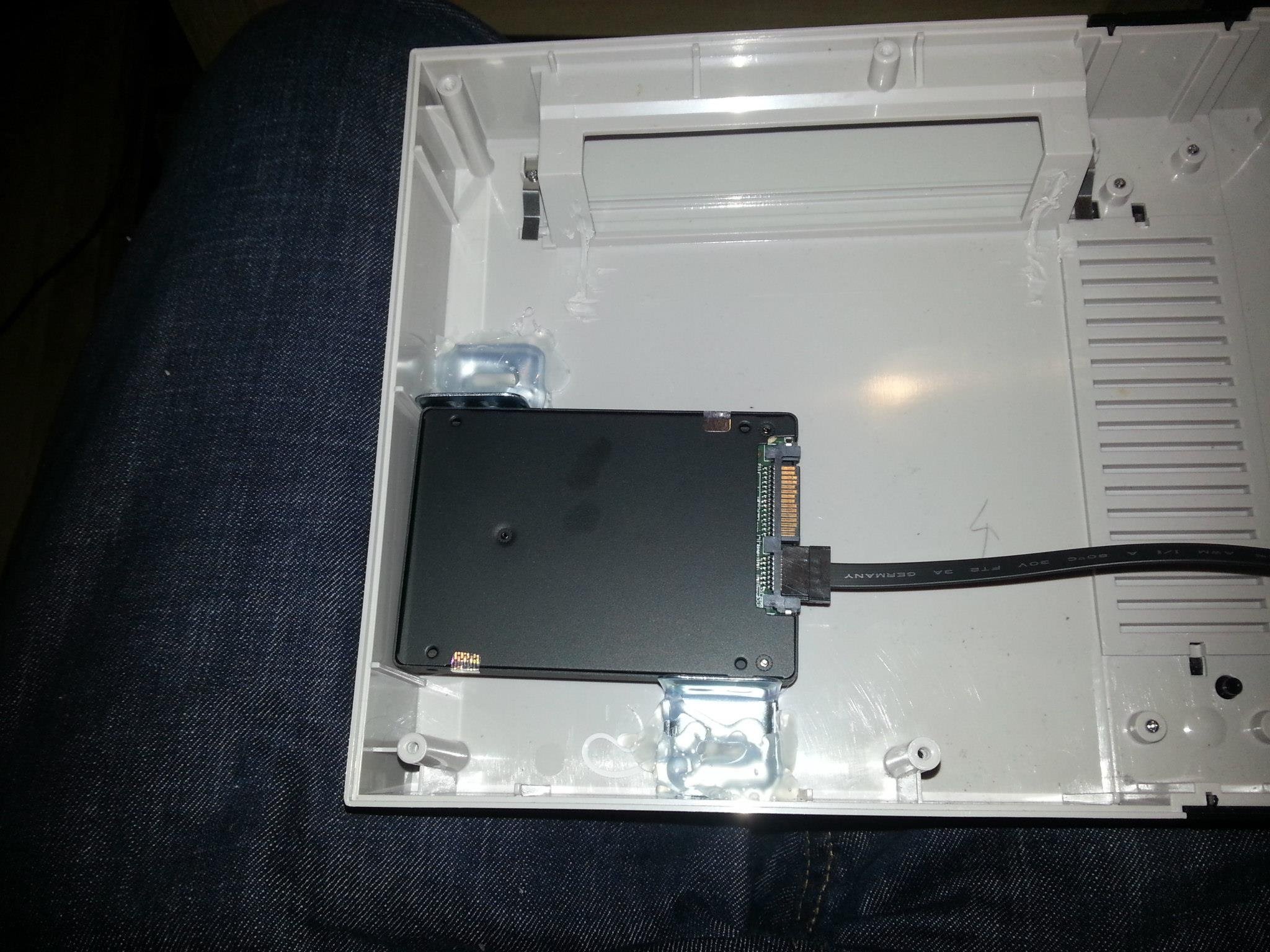 Cheap way to mount an ssd.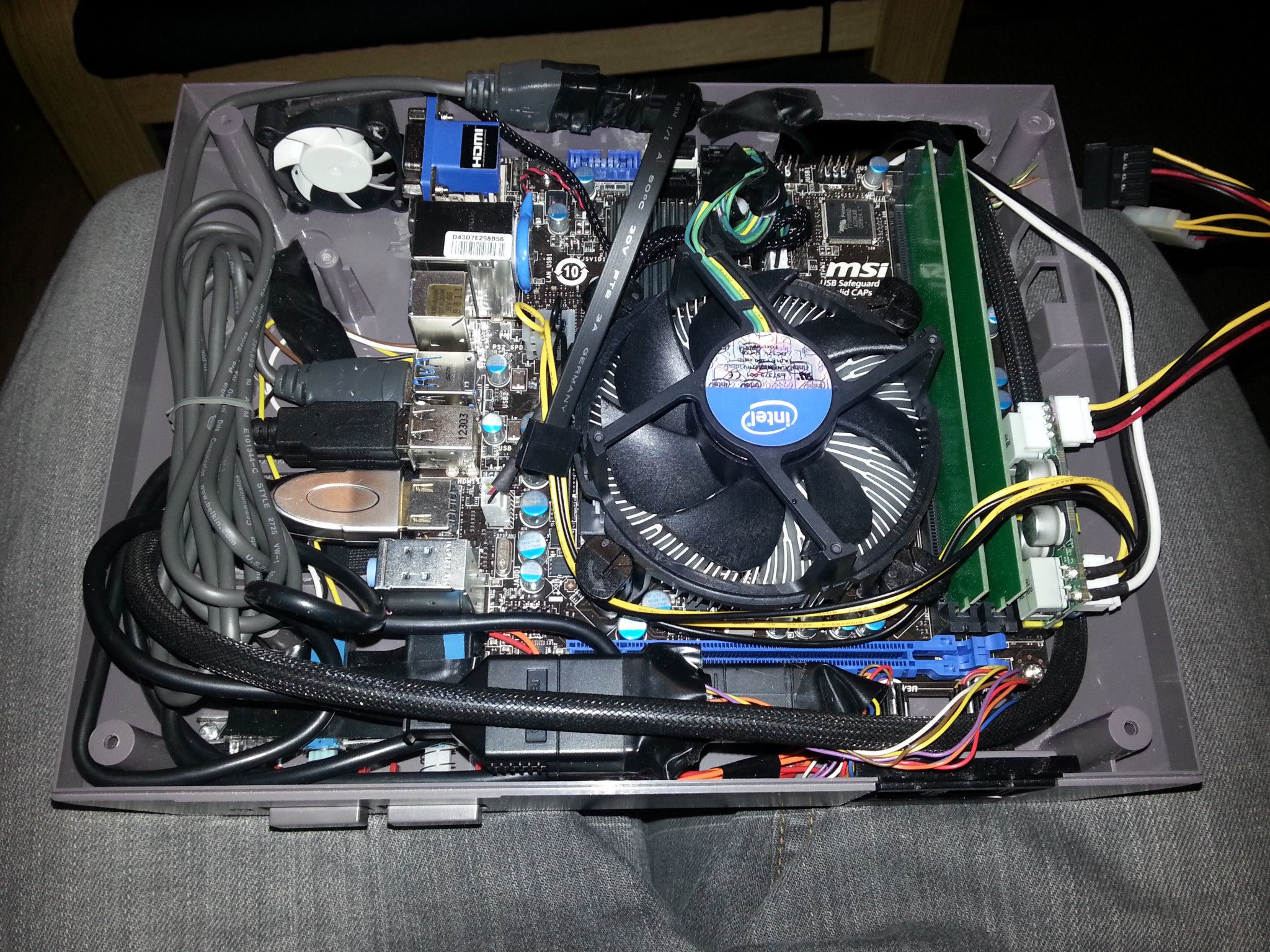 Inside when I was done with my project.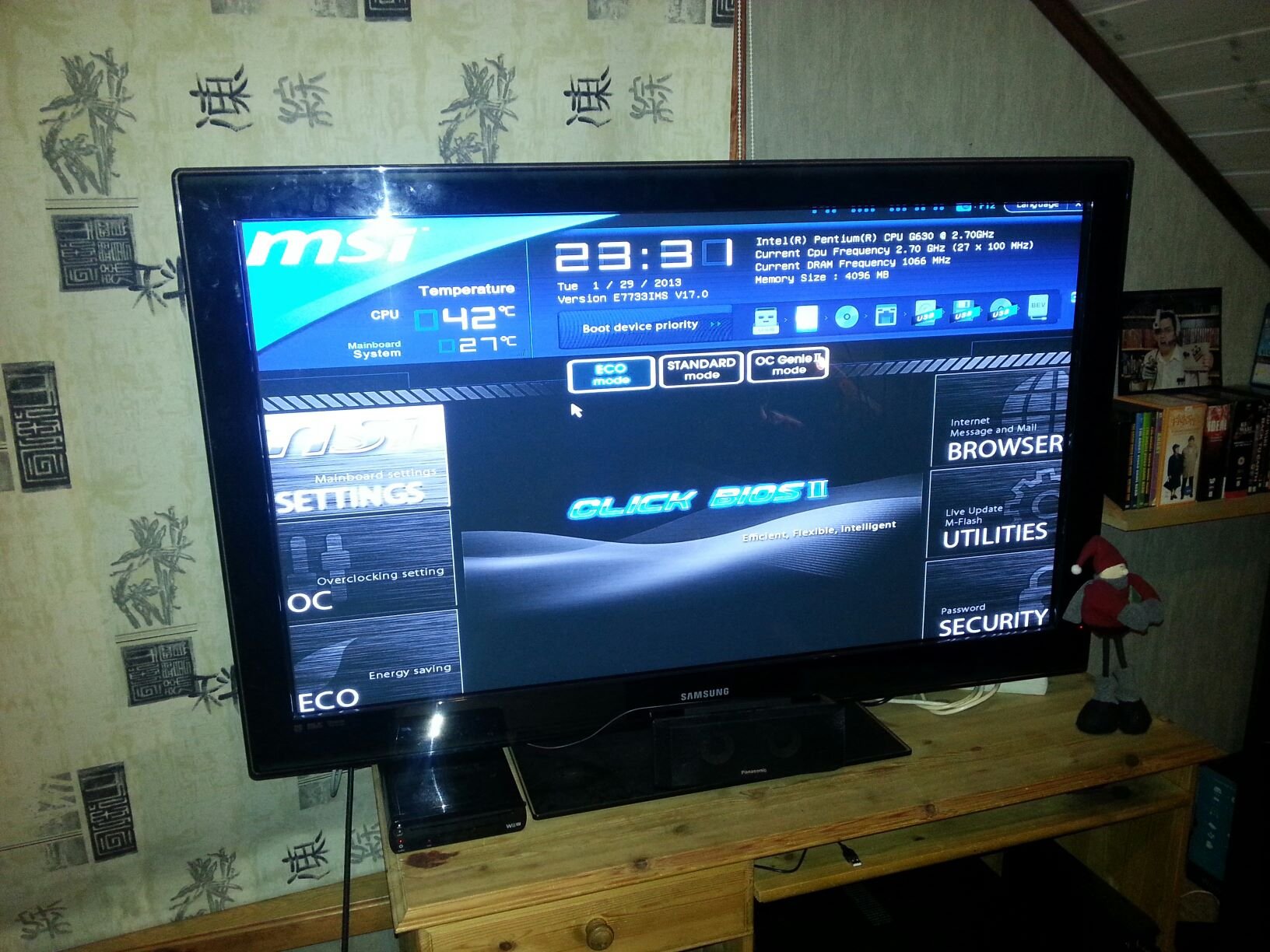 Booted to bios.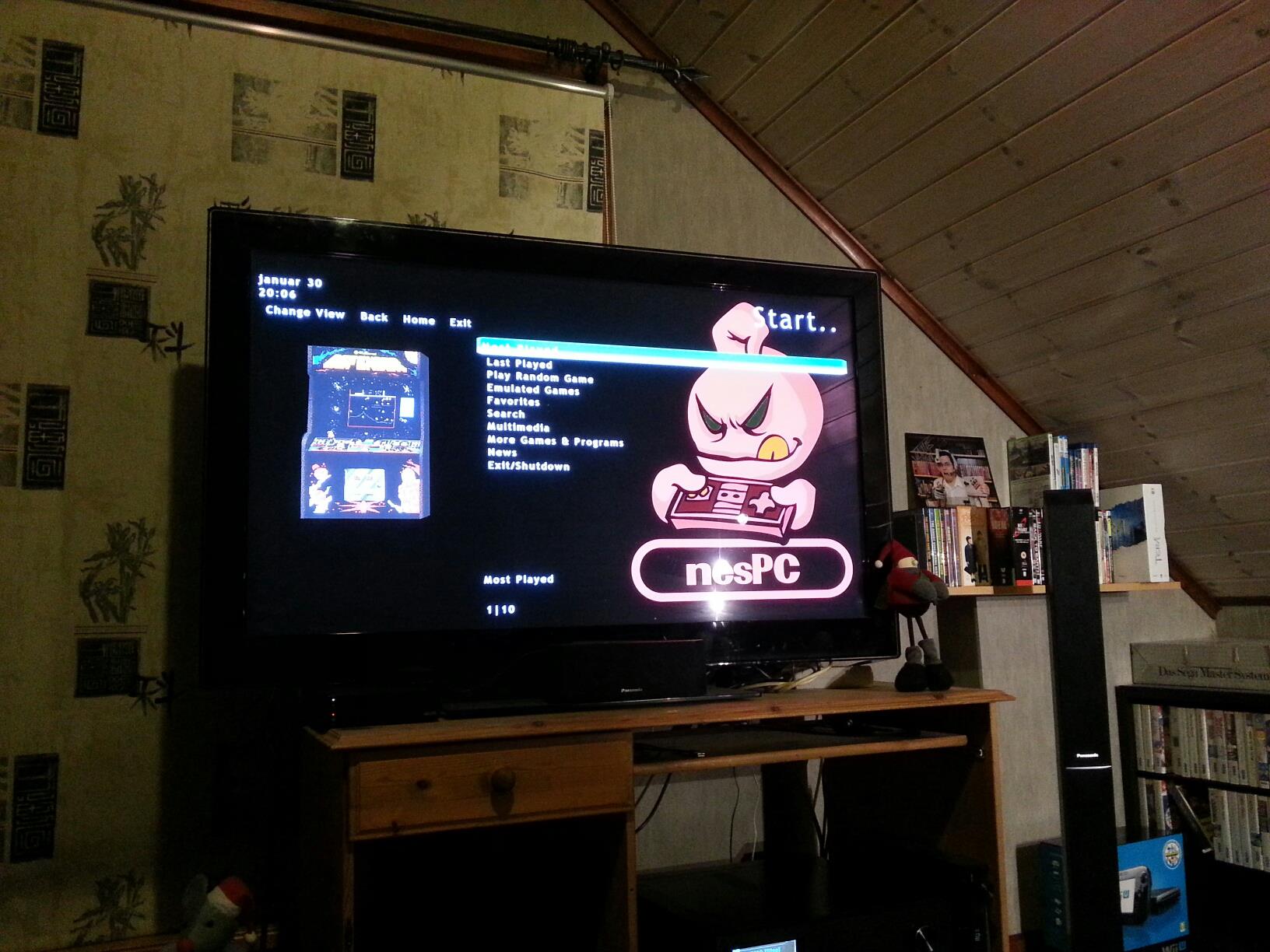 Emulator software up and running.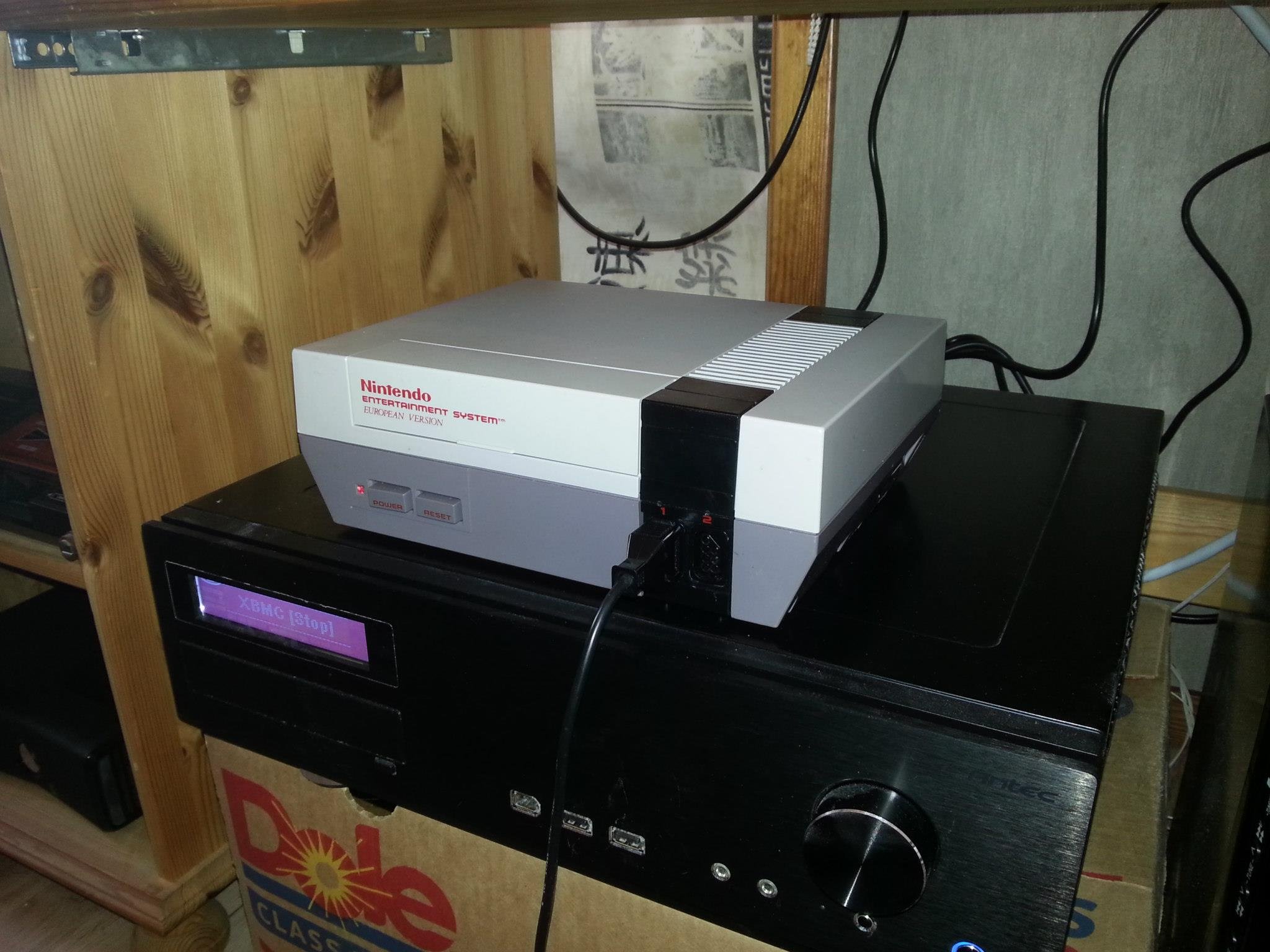 LED and power button is working.
NES PC booting up and starting a game.
What should I do better on next project:
Make the cables shorter, I had so much space wasted on this.
Want to have dedicated graphic card.
Easy way to access hard drive when I´m not on a network, maybe sd-card or something.