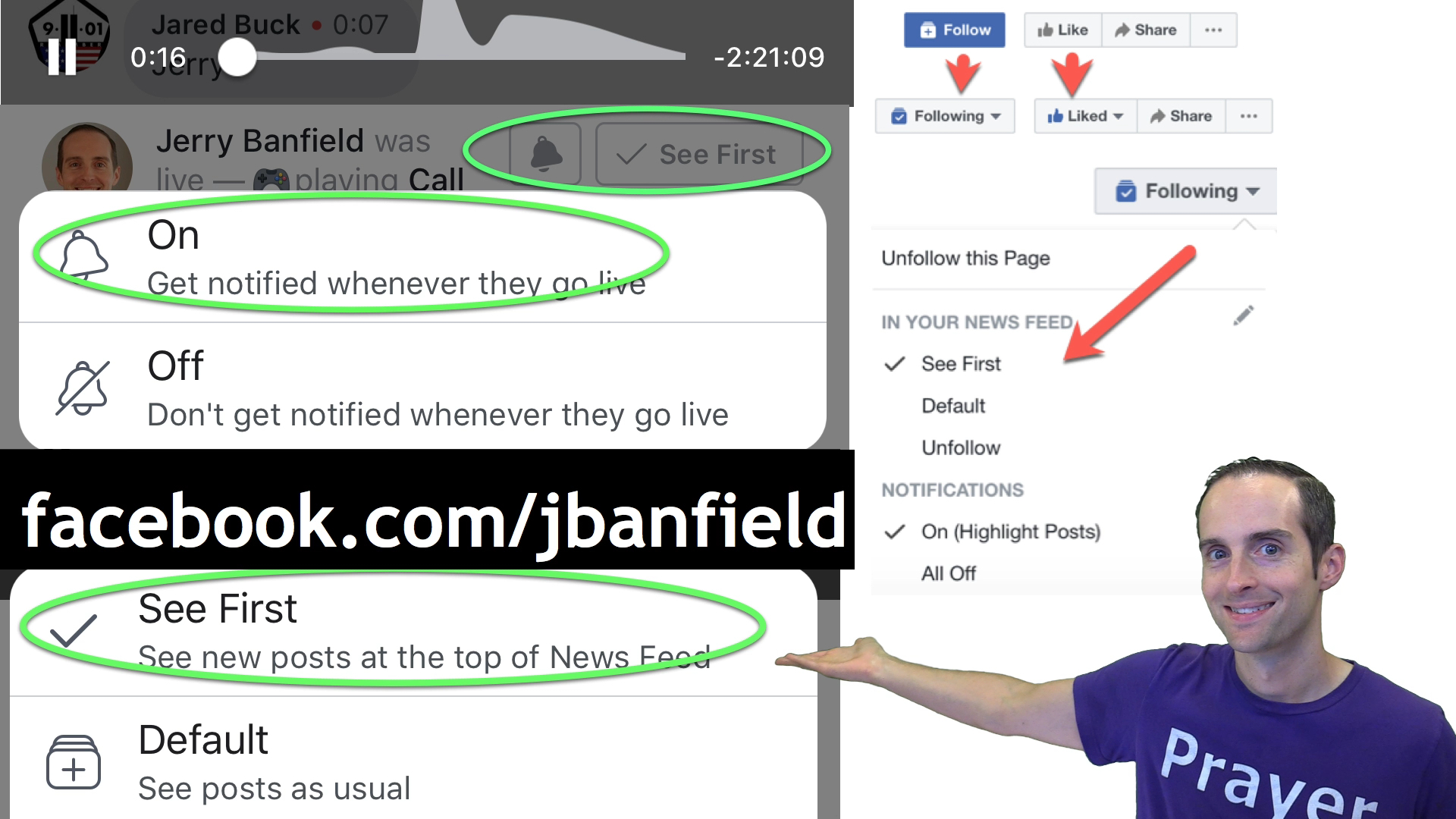 I am live on Facebook gaming at https://www.facebook.com/jbanfield/ daily starting at 9 am eastern for 4 to 6 hours and respond to most comments! If you want to make sure to see the posts on Facebook, will you please like the page, turn on live notifications, and hit see first in the newsfeed because then you will not miss any of the streams? We frequently do games with viewers and are mostly playing Call of Duty Black Ops 4 on PS4 and Xbox.
Thanks to the incredible amount of positive feedback from viewers, Facebook is showing the streams to 50,000+ people on average and I am now focusing on this as my #1 activity in my business because nothing else is getting near the positive response that playing zombies, blackout, and multiplayer has on Facebook gaming with https://fb.gg.
I appreciate you reading this update and I hope it is useful for you if you are wondering where to find me!
Bio: 1,648 days sober, 879 days WPFB diet, 5.5 years married, 3 years parenting, and 2,578 days an entrepreneur online with 44 video courses, 17 books published, 600 blog posts, 1,427 Facebook videos, 1,829 YouTube videos, 70 songs on iTunes/Spotify, and $1207 donated to fellow live streamers!
Blog https://jerrybanfield.com/blog/
Books https://jerrybanfield.com/books/
Business https://jerrybanfield.com/partners/
Contact https://jerrybanfield.com/contact/
Courses https://u.jerrybanfield.com
Discord https://discord.gg/f23fmJx
Donations https://streamlabs.com/jerrybanfield
Email http://jerry.tips/emaillist1017
Gear https://jerrybanfield.com/gaming/
Instagram https://www.instagram.com/jerrybanfield/
iTunes https://itunes.apple.com/us/author/jerry-banfield/id1136847388
Music https://jerrybanfield.com/music/
Podcast https://jerrybanfield.com/podcast/
Spotify https://open.spotify.com/artist/6JSSA7iFpLxZPdsJfp27UU
Teespring https://teespring.com/stores/jerrybanfield
Twitch https://www.twitch.tv/jerrybanfield
Twitter https://twitter.com/JerryBanfield
YouTube https://www.youtube.com/jerrybanfield
I appreciate you being here with us today and intend to make a fun interactive stream here together!
Love,
Jerry Banfield
https://jerrybanfield.com/gaming/