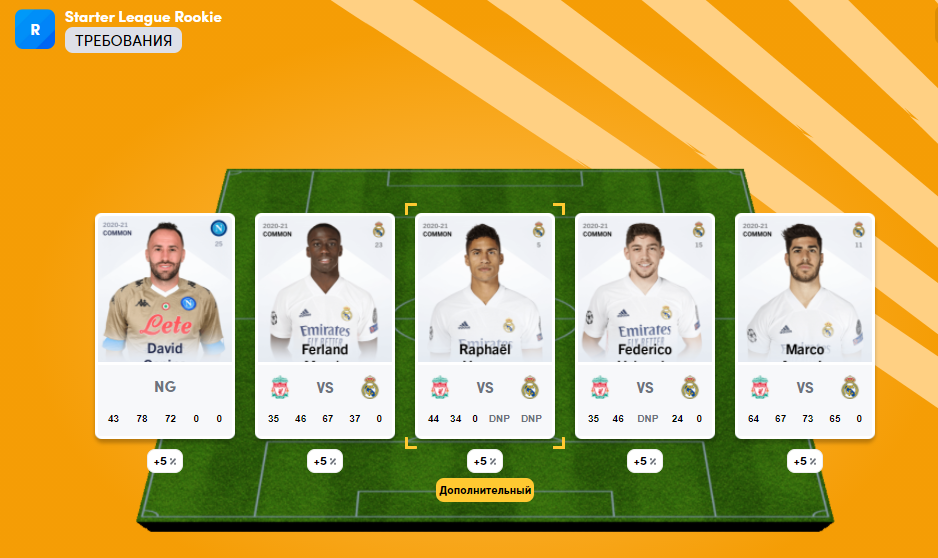 Hello friends, today I got acquainted with the sensational project based on the ether fantasy football Sorare
(a big plus in the game does not use gas in-game).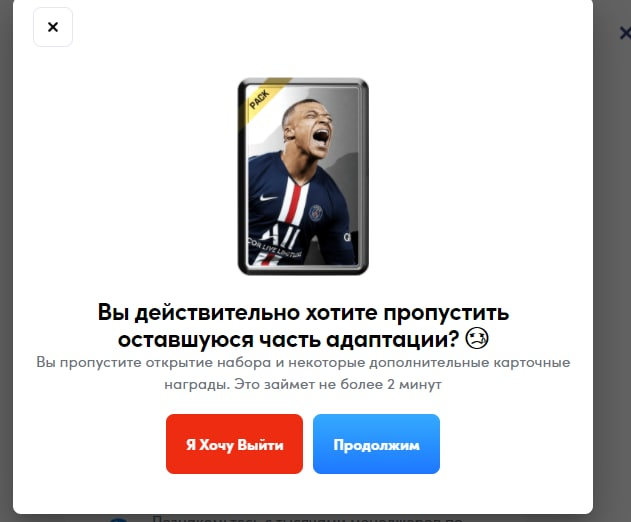 cancel this stuff not so easy =) but trust me in the end final tutorial goal buy a card for $ ;) and random commons
Right Way to begin:
We try a game for free so Buy at virtual 400 mil budget 5 strong expensive for play in beginner league (special attention to the goalkeeper). to get a chance for bit a reward card drop?
Bro recommend me this one as a strong goalkeeper: sung-ryong-jung-2020-common-188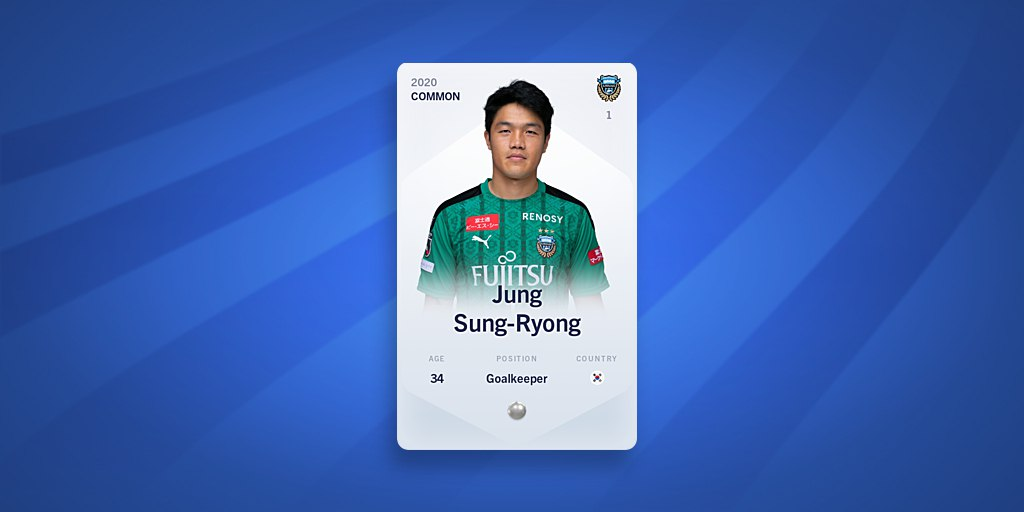 +and any cheap 5 players.
Although an experienced in the game friend @stranger27 tried to tell me how to act, namely:
Do not choose adoption with drop players randomly, but do it manually! use this stuff to get more data about players... https://www.soraredata.com/
But it was to late lol...
I Not realizing that
In the game results of competitions direct attachment to the real-life results of the players was choosing!
focusing purely on the price ... bad bad team hehe In this team only the last two is ok.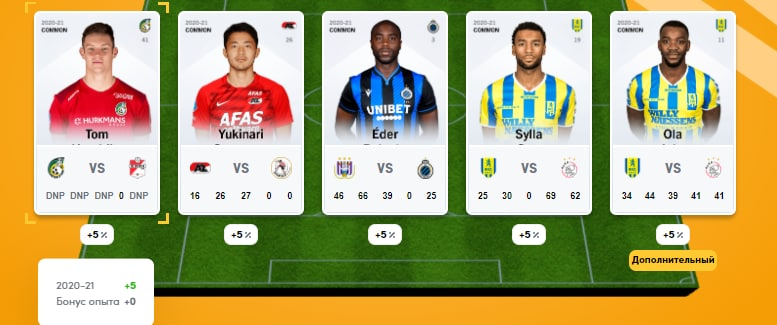 You need to look at the statistics of the previous footballer games, DNP players are out of the game (trauma, break, etc). Also preferably 50+ performance and avoid low-performing ones ...
So here's attempt number two, in fact, is also not correct)),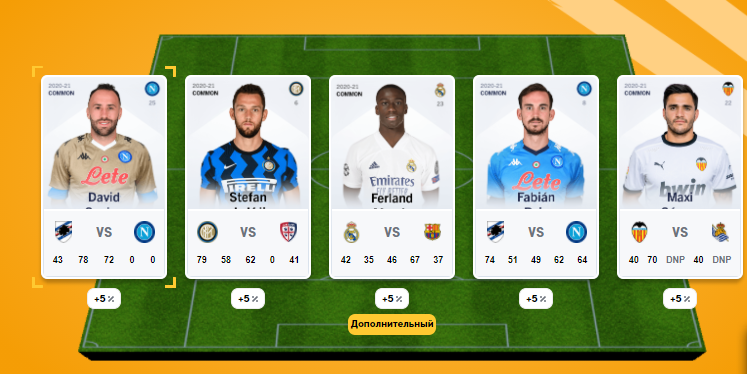 I chose top football clubs and players randomly fell to me in the process of the tutorial.
In my opinion, not the worst team do you think? Let's see how to show ourselves in upcoming competitions ...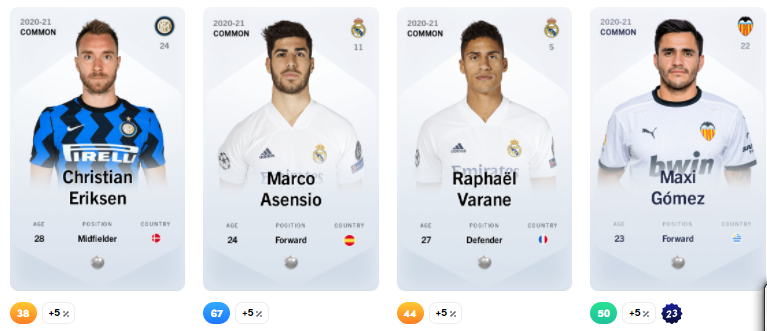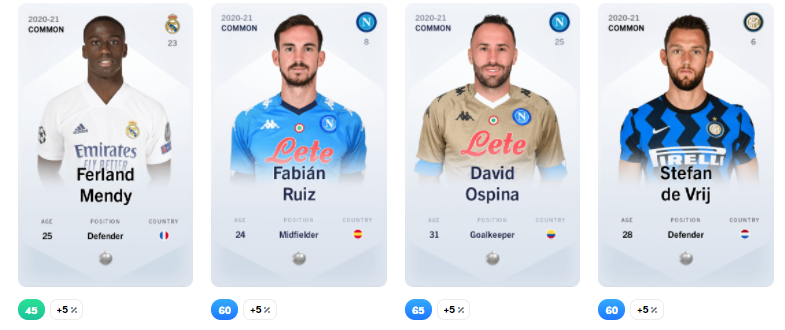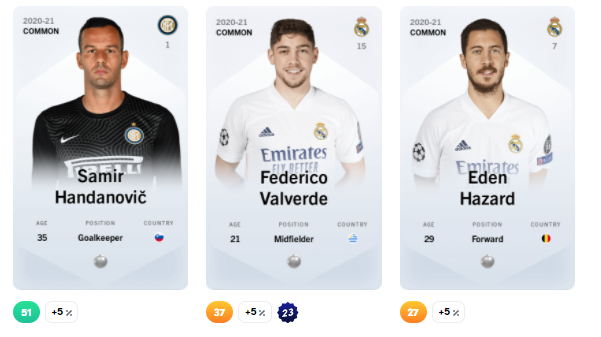 To summarize! My opinion
The project is super promising as a new age tote-gambling, NTF collection, and crypto investment in 1 bottle ... We all know how popular football is. In general, I'm seriously thinking about buying a not very expensive team (although prices have recently grown x3), but in the meantime, I'm watching the project in free play mode, the more likely it is to get a goalkeeper who is valuable ... As you understand in this game and football, I am a complete noob so think by for yourself :)
Or who know probably you will be my referral and buy 5 cards so two get 1 rare ;)
By registering the link sorare.com/r/kobusi you get:
11 free playing cards for their participation in the tournament for beginners during a month (8 rounds).

a good bonus in the form of 1 rare game card if you decide to invest money in the game and buy 5 cards at the Sorare open auction (+1 me)

my support and advice in the game.
With regular registration, you do not receive such bonuses and advantages;)
---
Since this is not the right thing to do go true tutorial "adaptation", I saved screenshots, it may be interesting to some of you ..
Unfortunately, only screenshots in Russian:
Difrend league

League Win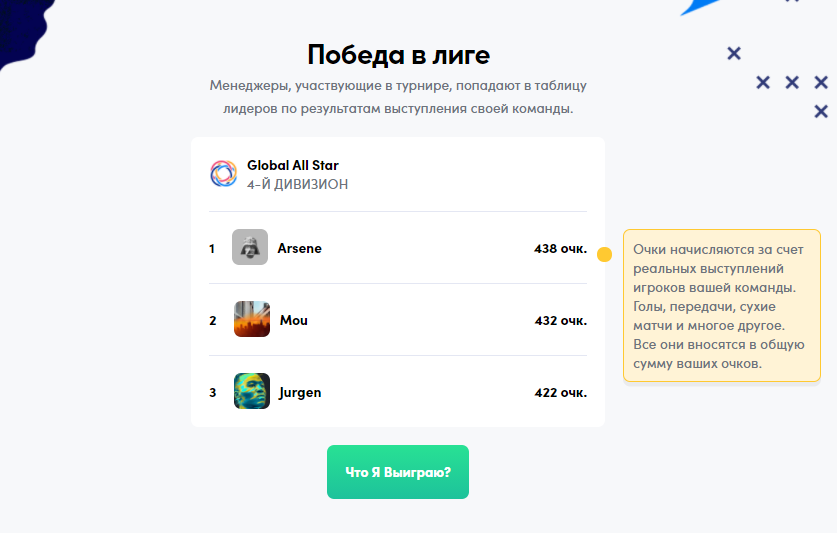 Prise pool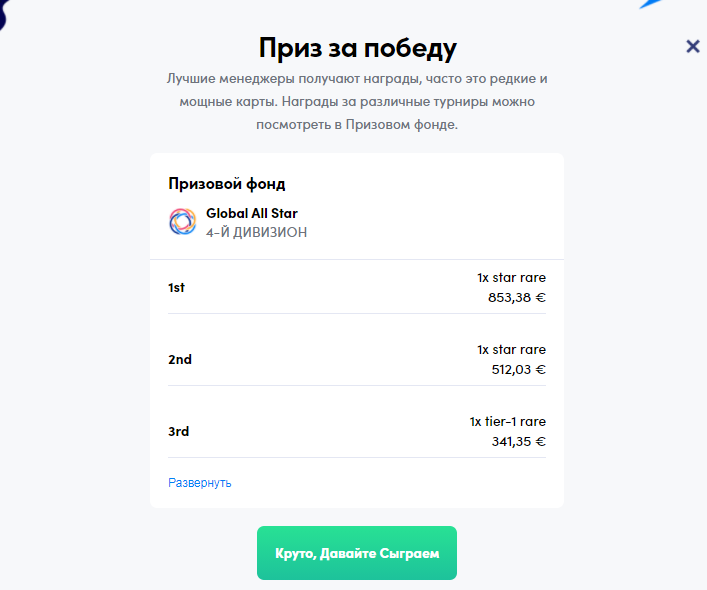 Rarity
new cards ewery season... how much copy 1 person can hold. common unlimited...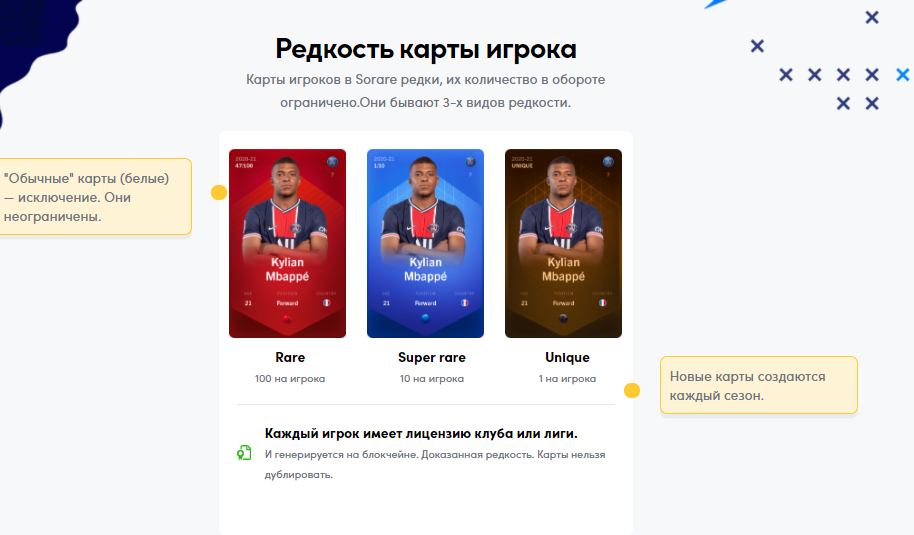 When card involve in games them get exp and more points roll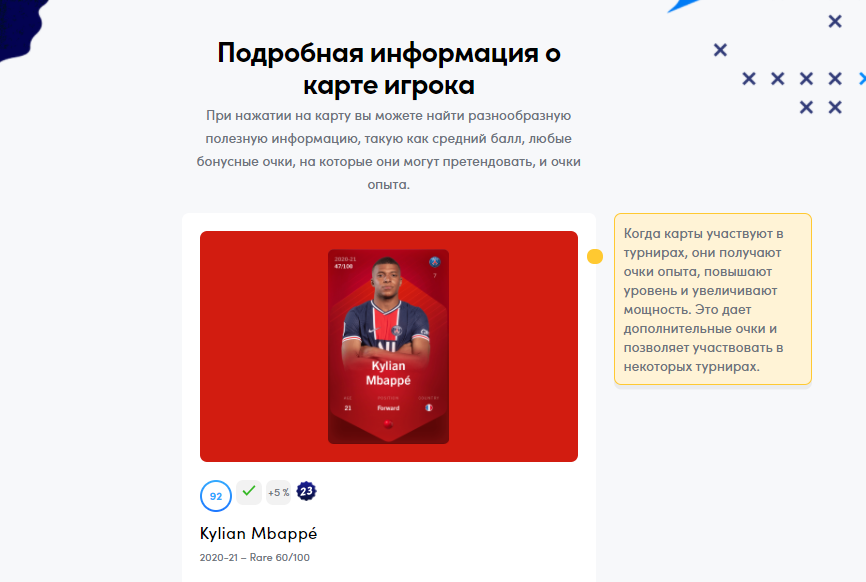 * middle points for the last 5 games etc
* this player will play at close future
* bonus
do player better and give more poins
* allowed to teen matces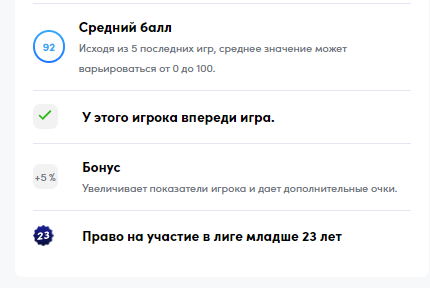 funnel of sales
buy a card to close the tutorial quest and get last drop :)
you may do it later btw and finish the chain...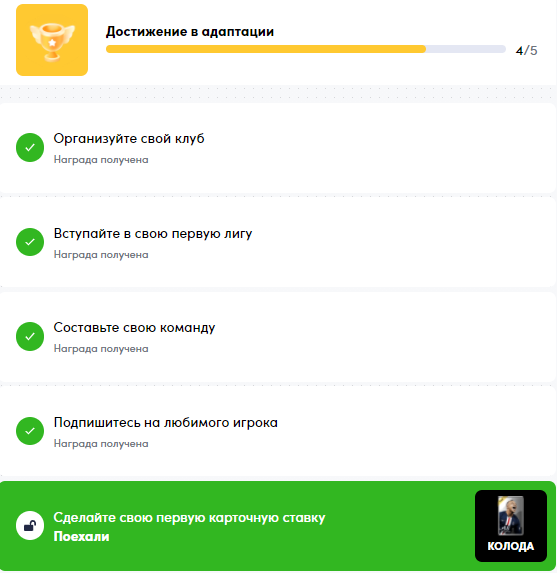 skeep couple not so interesting pages...
Good luck, see you!
*I just leave it here ) sorare.com/r/kobusi
*1 rare card as a gift
To your friend after purchasing 5 "New Signatures" at the auction.