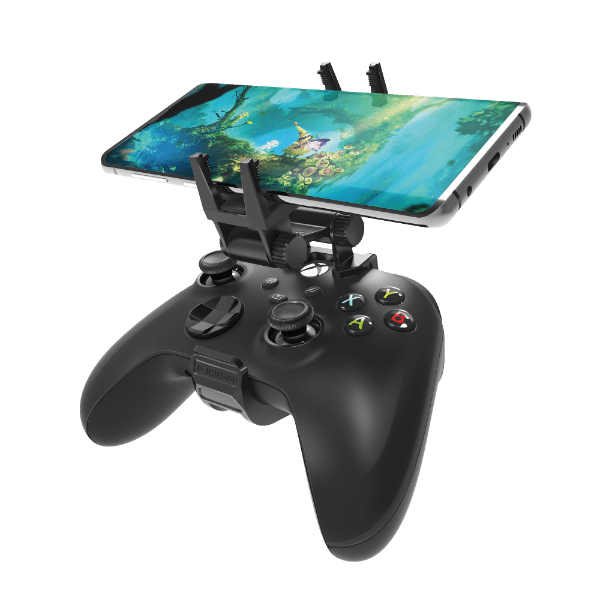 When it comes to gaming on the go, I've had my share of exploration through dedicated consoles and emulation on portable devices. The latter is something that I continue to enjoy now and then as I spontaneously crave a little nostalgia. Emulation on portable devices has changed over the years and I remember running a NES emulator on my Symbian phone. Mobile technology has come leaps and bounds and the days of keypad gaming on a mobile are generally over.
Touch screens are great, I have little issue with them but when it comes to gaming on a phone, it's not a bad idea to game with a controller for several reasons. Emulation of consoles with numerous buttons and analog sticks are a chore to use on a touch screen. Game streaming is another area that has brought console gaming on phones through low latency streaming technologies. Again, playing Xbox, PlayStation or even PC games on a phone/touch screen is a less than enjoyable experience in my opinion. So, for the times when I'm on the go or just want to play something a little more recent on a mobile device, a controller is an ideal accessory.
The mobile gaming market has come a long way over the years, and I have noticed that mobile gaming in China has gain considerable traction. A wave of mobile gaming controllers has emerged as a result. There are many controller options to choose from and vendors continue to innovate, I decided to try out a gaming clip before investing in any new telescopic controllers.
A game clip simply latches onto your existing gaming controller and has an adjustable mount with phone holder. I chose the PowerA Moga Xbox Gaming Clip that has been marketed as an official solution for X Cloud gaming for a few reasons:
• A low-cost solution that would let me use my existing Xbox controller
• Multiple angles that allow freedom to adjust phone mount to achieve weight balance
• Accommodates a wide selection of phone sizes
• Durable design and material over other vendors
The Moga Clip is not the cheapest option, but it works very well for all intended purposes. It manages to hold my S21 Ultra with a case perfectly well. The best position I have found is to position the mount over the control itself, creating a wonderful balance that does not cause wrist pain. I was also able to add a small USB-C OTG adapter/passthrough to connect a wired controller and charge simultaneously. Bluetooth tends to lag and I have found a wired connection to work best. The result is far from minimal, but it works and is probably the most comfort I have had gaming on my phone.
I've spent a few months with the Moga clip and highly recommend this item to especially those who don't want to spend too much on a dedicated mobile controller. It's a wonderful compromise for people have existing controllers.
MOGA Clip:
https://www.powera.com/product/moga-mobile-gaming-clip-2-0-for-xbox-controllers/
Lockhart Tech Blogs