It's time for another IBT Survival Island game update. These updates should return to roughly once a week again now.
I'm back!.. from a brief holiday and again back to doubling efforts towards getting a Promo done shortly. The trick is there has to be enough of the game complete to create a promo, so while I'm excited, I'm practicing the art of patience - the hard work continues.
All images here are original and built from scratch for our new  Steem SMT game. The main value of these posts is to share with  Steemian's what goes into making an Educational game that can work with a  Steem rewards system.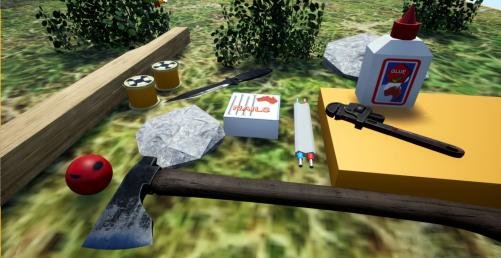 The above image is taken from the actual game IBT Survival Island - working on advanced in game survival items
Over the last few weeks my bro has continued work on IBT Survival island. Allot of effort continues to go into building the game mechanics along with working on some in game items. 
The above image is taken from the actual game IBT Survival Island - handy in game guides, that when found unlock skills, so players can do better survival things
There have been a few more Australian native plants and trees constructed, such as the all important Australian wild peach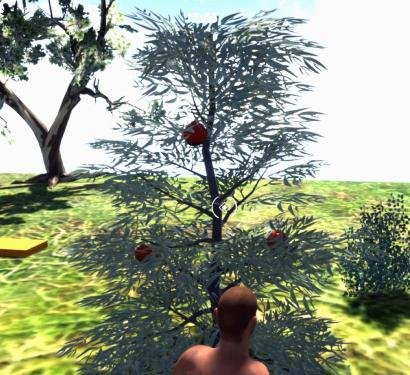 All the items need to be harvested for survival use later, as shown below: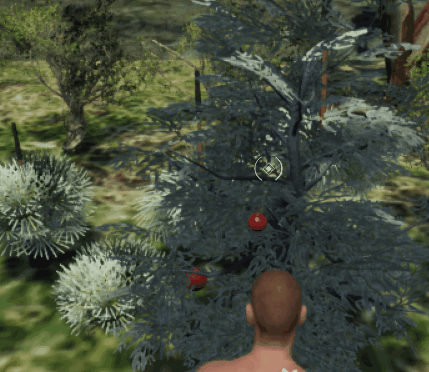 ..and of course it's not the Australian bush without a Yukka Tree..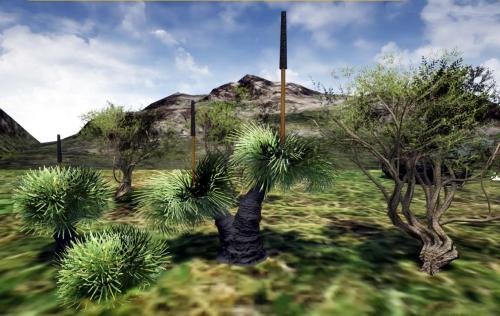 It's really starting to take form now and look like an Australian landscape. It's a very long process but we hope to come up with an optimistic playable demo release date soon.
That's it for this update, there will be a fresh update in approx one week. 
Thanks for anyone who supports this project.