I got busy last week and did not get a book posted. So, this will be the first of two posts this week.
This book covers the first book of the trilogy by Timothy Zahn.
Here is the Heir to the Empire Sourcebook.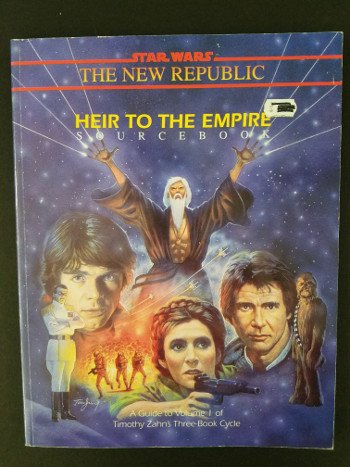 This is the period after the defeat of the Emperor in Return of the Jedi.
Information and game statistics on the characters, aliens, vehicles, Droids, and starships from the novel of the same name.
-Dean