This is the second book this week, and the one that puts me back on track for weekly posts (I hope).
This is the Galaxy Guide 7 Mos Eisley.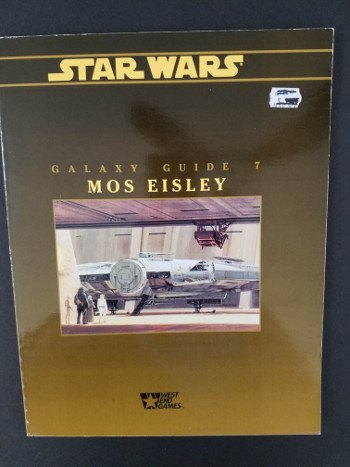 This contains details about the spaceport city of Mos Eisley on Tatooine. A complete overview of the city including location descriptions, maps, character descriptions, and illustrations.
Some history of Tatooine and Mos Eisley is also included.
-Dean