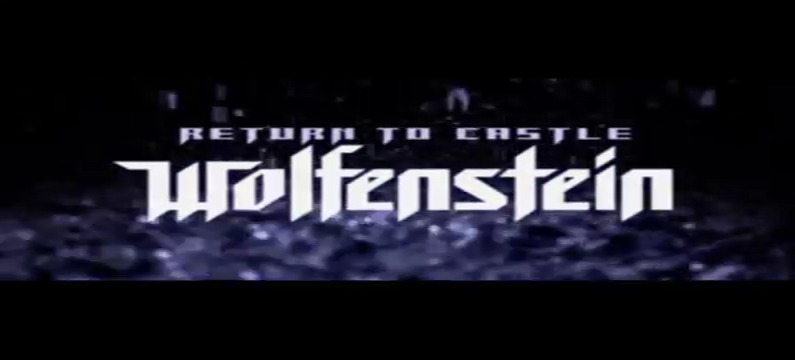 The dream of any teenager to liquidate Nazis and at the same time zombies came true with wolfenstein: Return to Castle, in the first installment of this saga you only had to leave a castle that was more like an endless maze populated by armed enemies and the walls of the castles the swastika adorns every corner although of very poor graphics but full of explosive emotions for its time that was in the year 1992 so by then it was something extraordinary.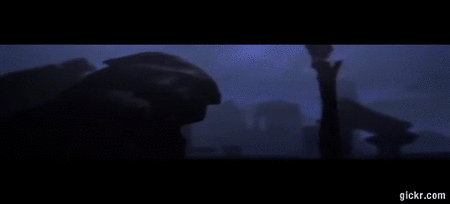 Already with the video of introduction of the game warns you that things will not be easy for you, the enemy to face will live up to this epic adventure to be about to start.

First Person Shooters: first person shots, this game is qualified by the Id Software company in 2001 set in the Second World War giving it as a mystical and supernatural addition the fight with powerful beings from another world and of course the zombies are not left behind It was a success since its launch and today many adults who by then were boys eager to kill Nazis remember it with nostalgia. William Joseph Blazkowick rude man with steel temper destined for glory will be the hero who will have to go through the different places between the German fortresses, climb a cable car at freezing temperatures, swim in dangerous waters and infiltrate laboratories where the Nazis they develop their miraculous weapons in addition to their bloodthirsty super soldiers.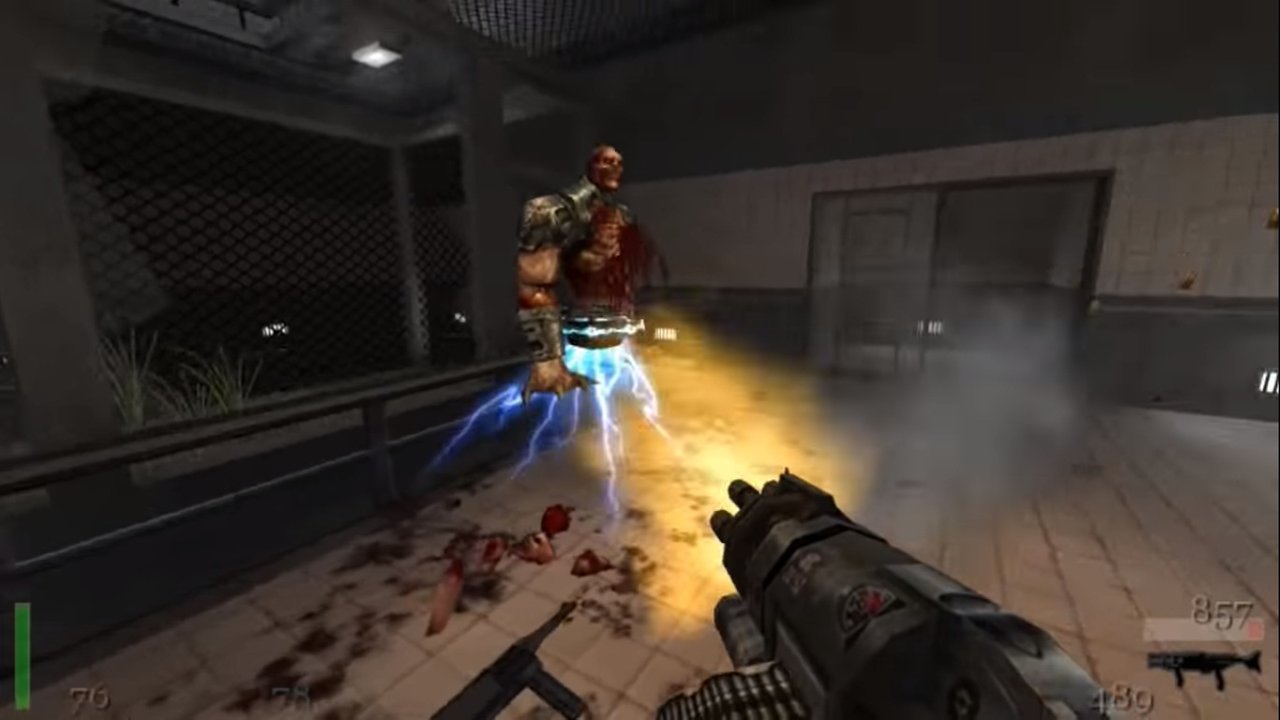 Well set and the graphics for its time are good, the missions manage to disconnect from time and you can spend hours without realizing it, another thing that you have to take into account personally is the soundtrack of the game and added the sound of the weapons when you use them make your eyes light up with emotion and without leaving behind the story that is great.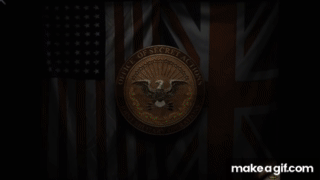 At the beginning of the game you only have to go through the halls and levels of the castle and get prematurely very low-caliber weapons, one thing that must be taken into account is that the protagonist of this game can kick and that is very useful Since you can break pictures on the walls and discover some gold ingot or another pleasant surprise, of course you can break the pictures and knock down the armor that you will find in some parts of the castle by shooting but it is more fun to do it by force of kicks.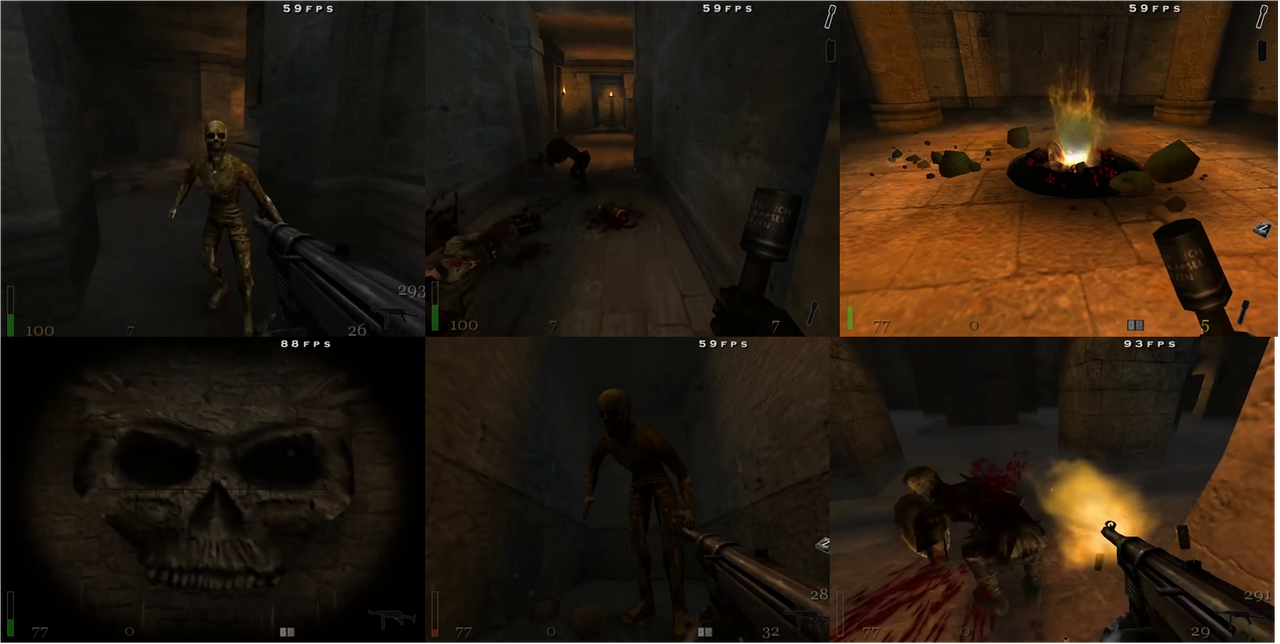 Fight against the walking dead in the Catacombs.
In the first levels you will only run into Nazi soldiers who will not hesitate to shoot at the slightest carelessness you have, and I recommend that you go picking up the weapons with more power and reserve them for when you arrive at the catacombs because that is where you will face face to face with some evil skeletons armed with swords and eager to kill not only you as the protagonist but also the same Nazis found in those dark catacombs.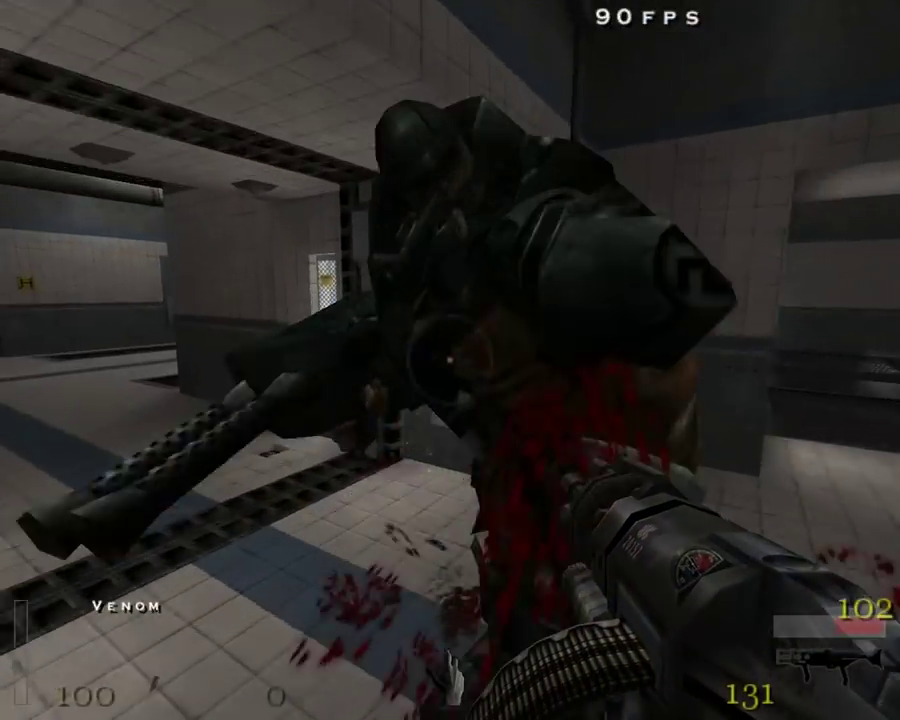 Sometimes you spend a lot of ammunition to eliminate a single living dead and you must move quickly when you are fighting against them since you will run into a type of zombies that will attack you with flying skulls that take away a lot of life if you let yourself be trapped by them.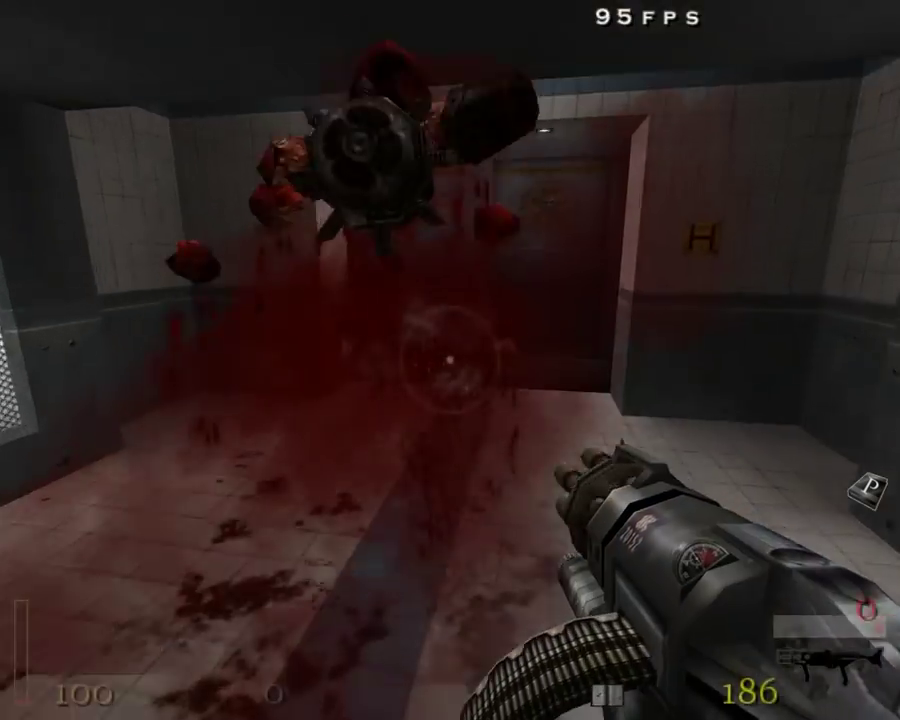 uper soldiers are feared they are tall strong and hard to kill if you do not have the right weapons and many grenades in addition to having courage and courage to face them. The environments are very colorful and full of details that look great for their time, the sound that the walking dead make when you destroy them is fun as they explode and the bones fly everywhere.

As in every game as you move forward you get more and more powerful weapons and you will really need it when you have to reach the end of the game, although the end of the game is not what was expected I think that the developers did not give that epic ending that was expected but it is still exciting but it could be done better. Another thing in its favor is that this game does not require a computer with many resources and can be played with Windows 10 without problems so do not hesitate to take a tour of the history of video games and install Wolfenstein: Return to Castle and face the Nazis and zombies with courage.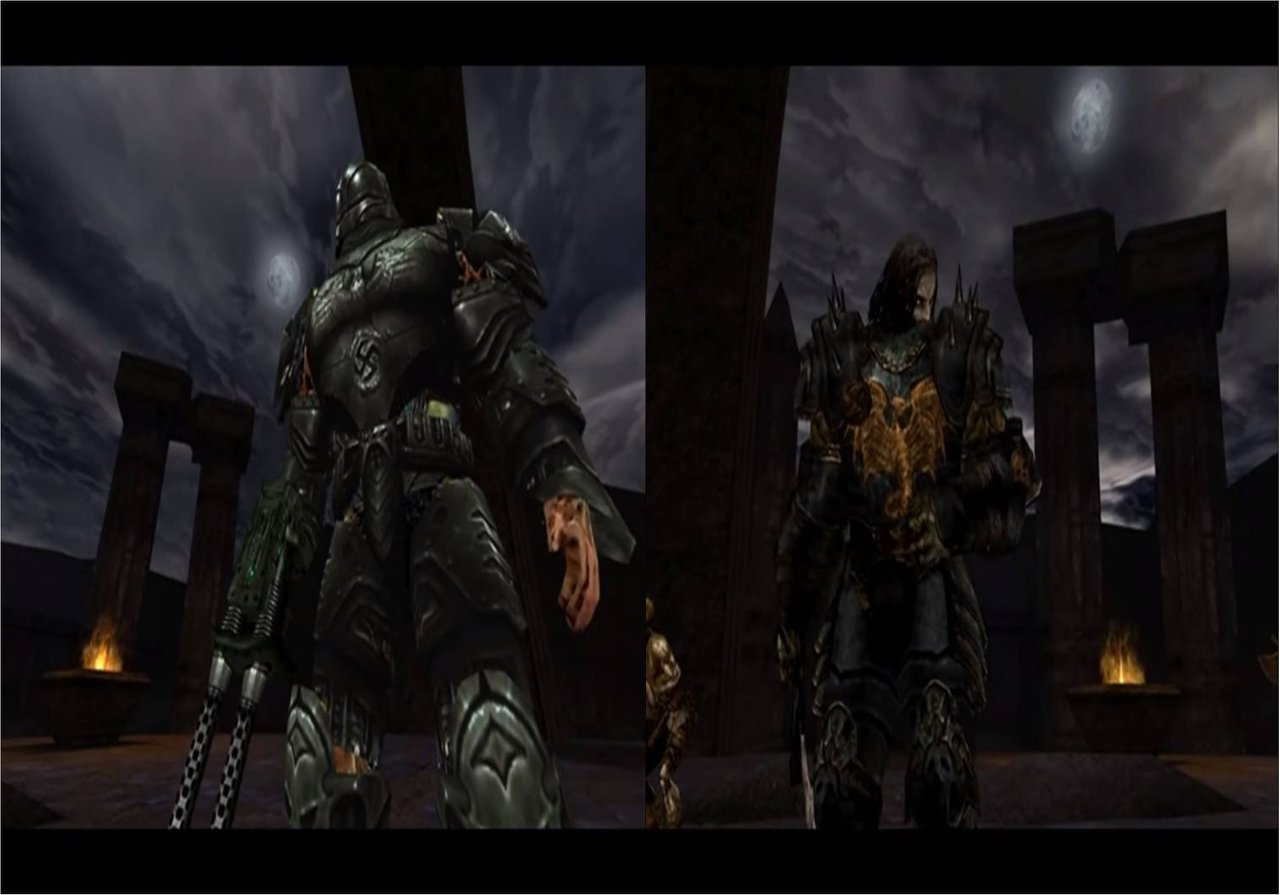 In the final battle of the game you must face a super soldier and the relentless Heinrich I Lord of war in ancient times. As advice to end this evil being is to move quickly and get as many ammunition as you can get on the sides of that battlefield. This franchise has had several deliveries with better graphics and better playability, but definitely this 2001 Wolfenstein game has its qualities that causes nostalgia.

THANKS AND GREETINGS FROM VENEZUELA