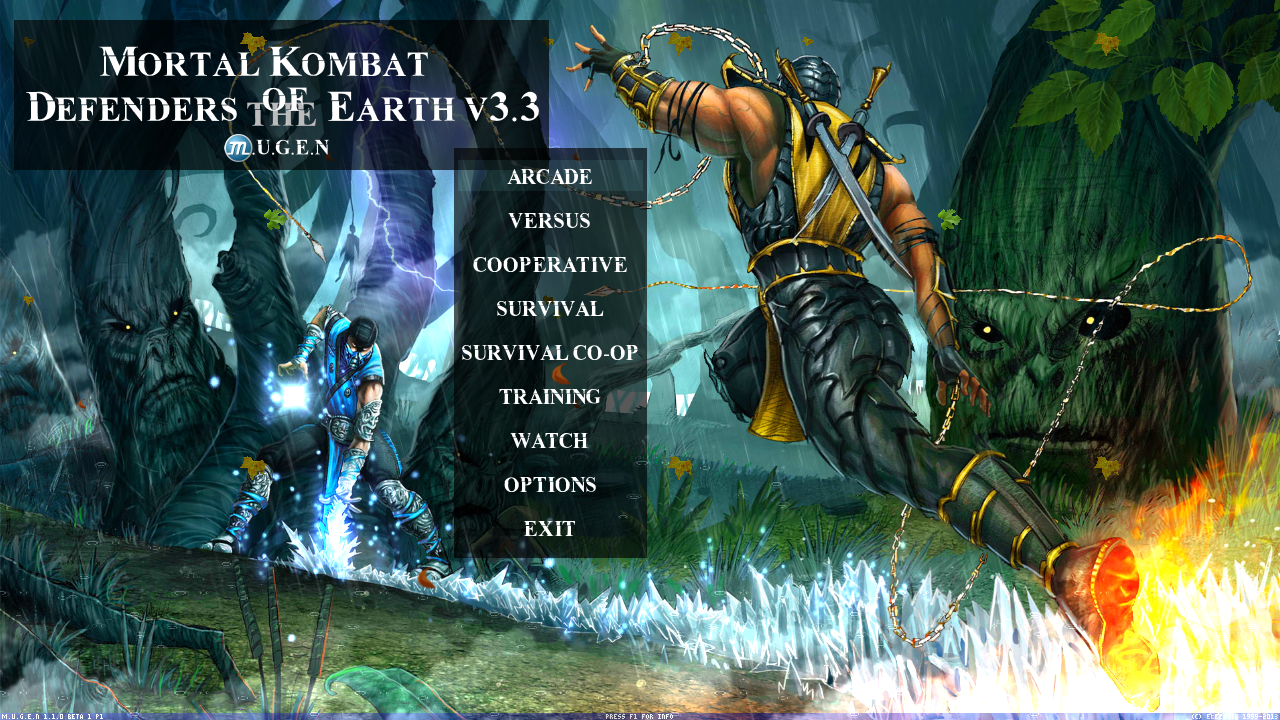 I always loved the classic Mortal Kombat games and lore. Mortal Kombat is that iconic series that became known for using real motion capture graphics and being really violent and bloody. These are all great elements for a successful beat 'em up. ;) Later, while entering in the 3D era, we got some crappy graphics, crappy gameplay and crappy lore, but fortunately with the reboot of the series, 3D became awesome, gameplay too, and lore became interesting again. Successful beat 'em ups always inspire some people to create really awesome homebrews with MUGEN, and Mortal Kombat Defenders of the Earth v3.3 is one of the best I've ever seen!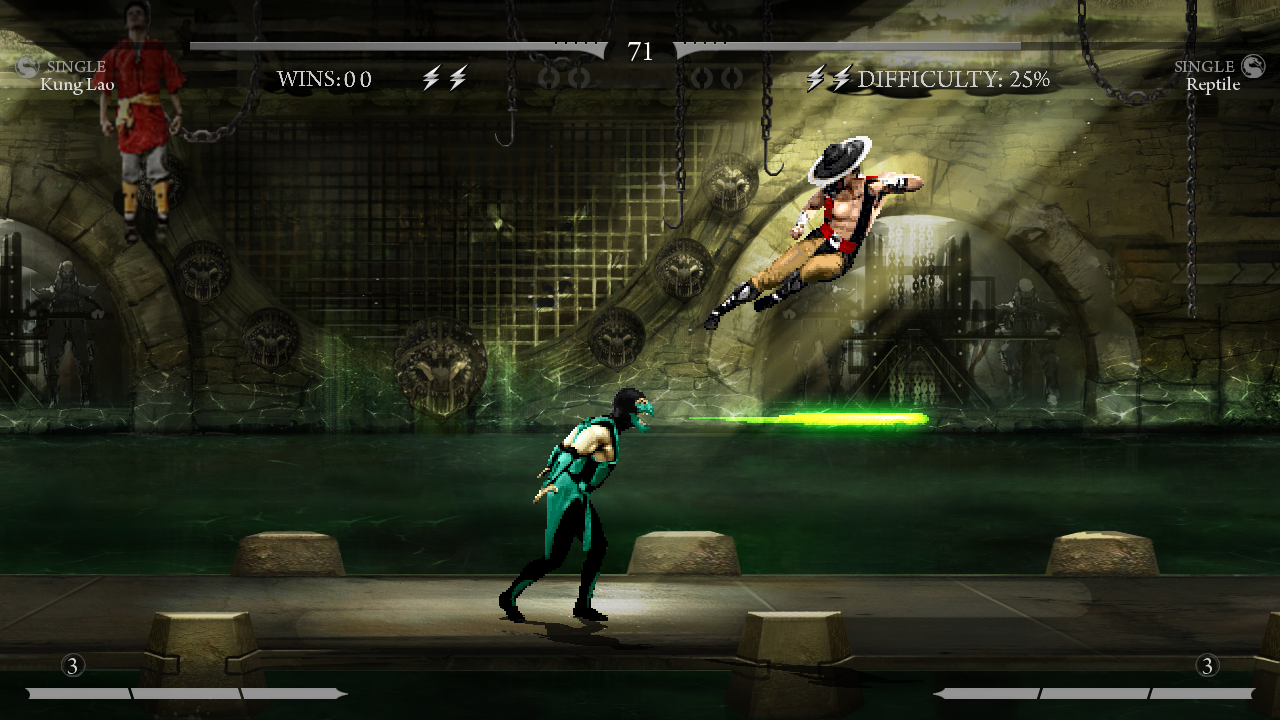 The gameplay is classic MK3, with some excellent HD background graphics and a modern HUD based on the MKX. I never thought I could actually see graphics this good in the MUGEN engine! :o You'll recognize most of the stages as they are updated renditions of classic well known stages, while some others are entirely new. You can do combos, run, and there's even a Breaker so you can break out of combos! :o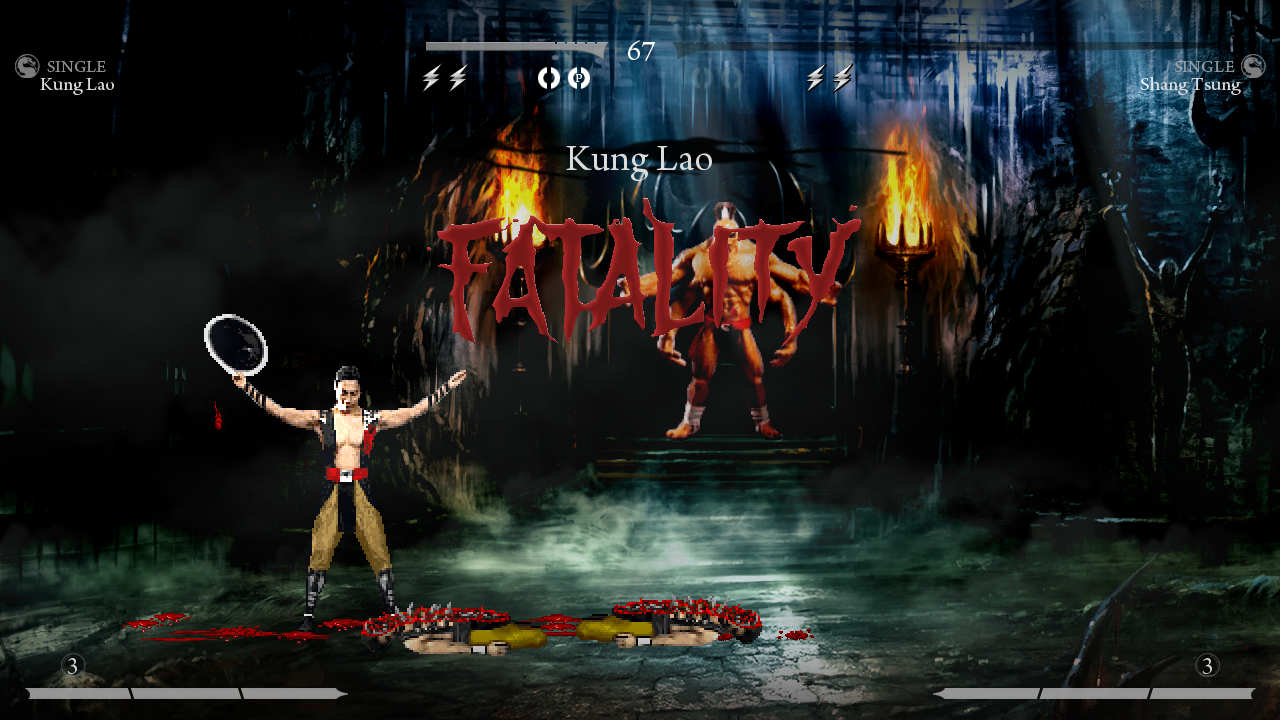 There's fatalities, brutalities, babalities, friendship, mercy and stage fatalities, and they can all be done easily, because lets face it, we all like to beat the crap out of our opponents but the real satisfying part is killing them in the most brutal way possible, and remembering and executing complicated fatalities for several characters isn't exactly easy. So, I welcome this simplification. I want to see carnage! Lots of it! :p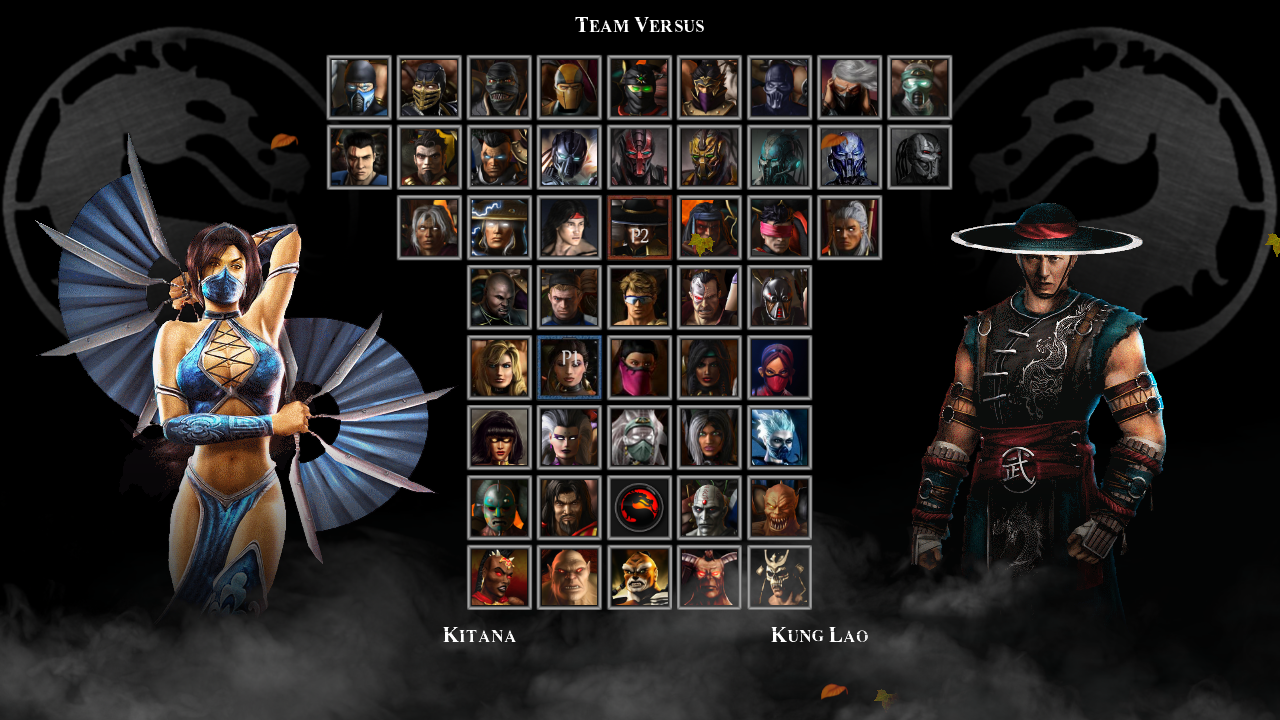 There's 49 fighters to choose from. Some of them never existed in full motion capture (only in 3D) and had to be created from scratch. Each fighter has its own known classic moves, but many have a twist. Some times, a character as moves from different MK games, other times unique moves for this game. All of this contributes to a game that's really unique but at the same time very classic, with a modern twist in it's looks. If it weren't for the fact that when you reach the end in arcade mode there's not a specific ending for a character (for example, some still images and text, like in the classic MK games), this could very well be mistaken as an official game.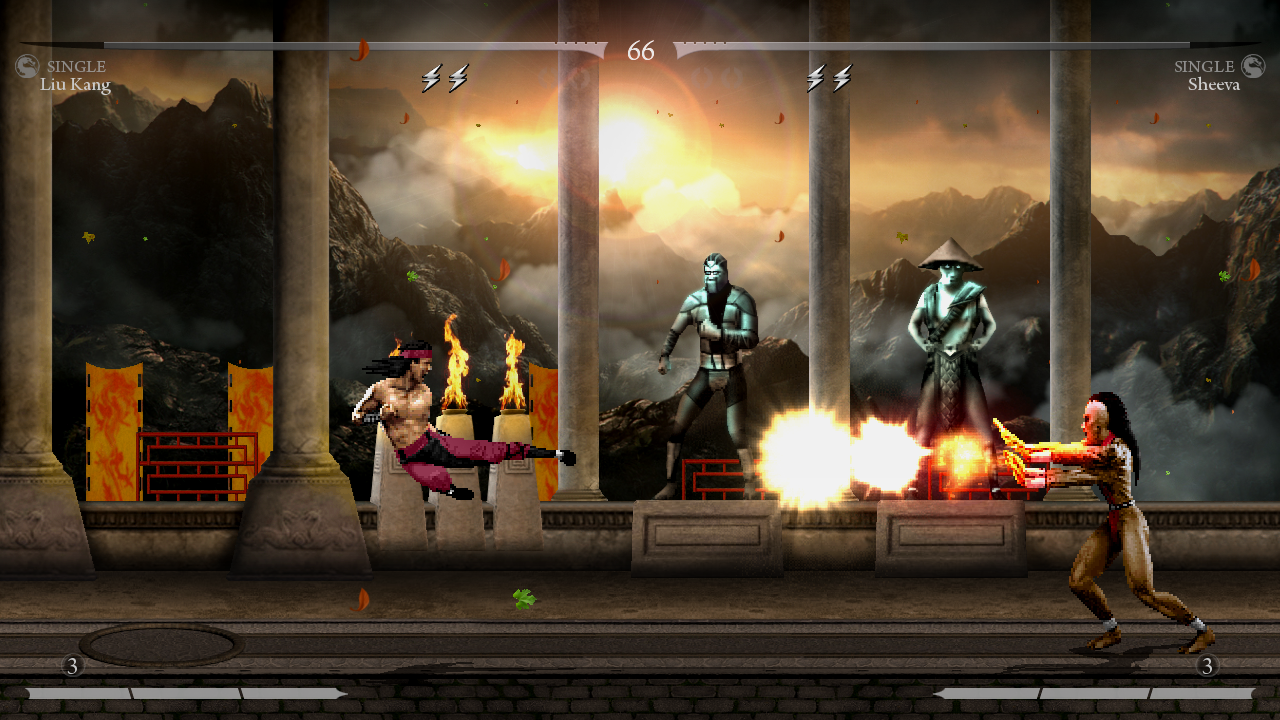 The music also suits the mood of the game. There are several playing modes but the thing that stands out the most is that it is possible to play 1 VS 1, 1 VS 2, 2 VS 1 and 2 VS 2. You can even choose if both characters in a team play at the same time or in turns. In terms of playing modes, you have Arcade, Versus, Cooperative, Survival, Survival co-op, Training and even Watch, if being a voyeur is your kind of things... XD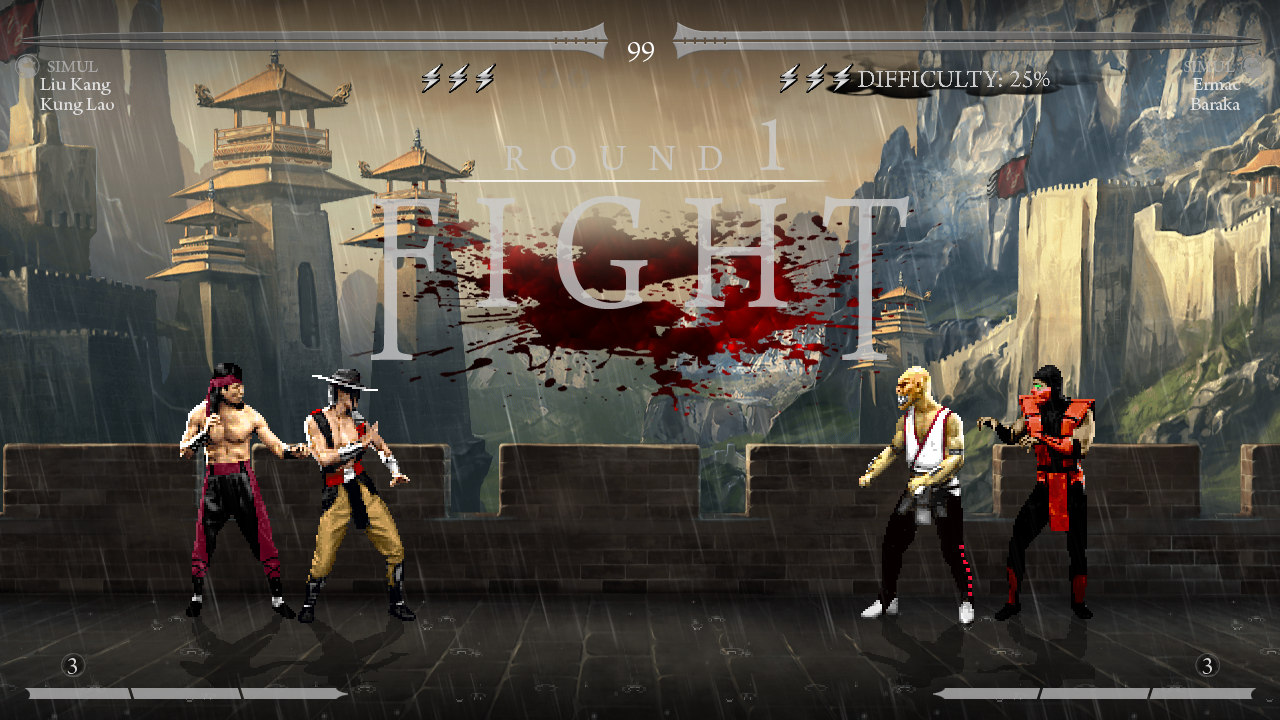 Stage fatalities are awesome. If you look at a stage and it looks like it might have a stage fatality, it probably has. So, in the end, just get close to your opponent and press Down + High Punch and watch it die in agonizingly fun pain. Muahahahah! XD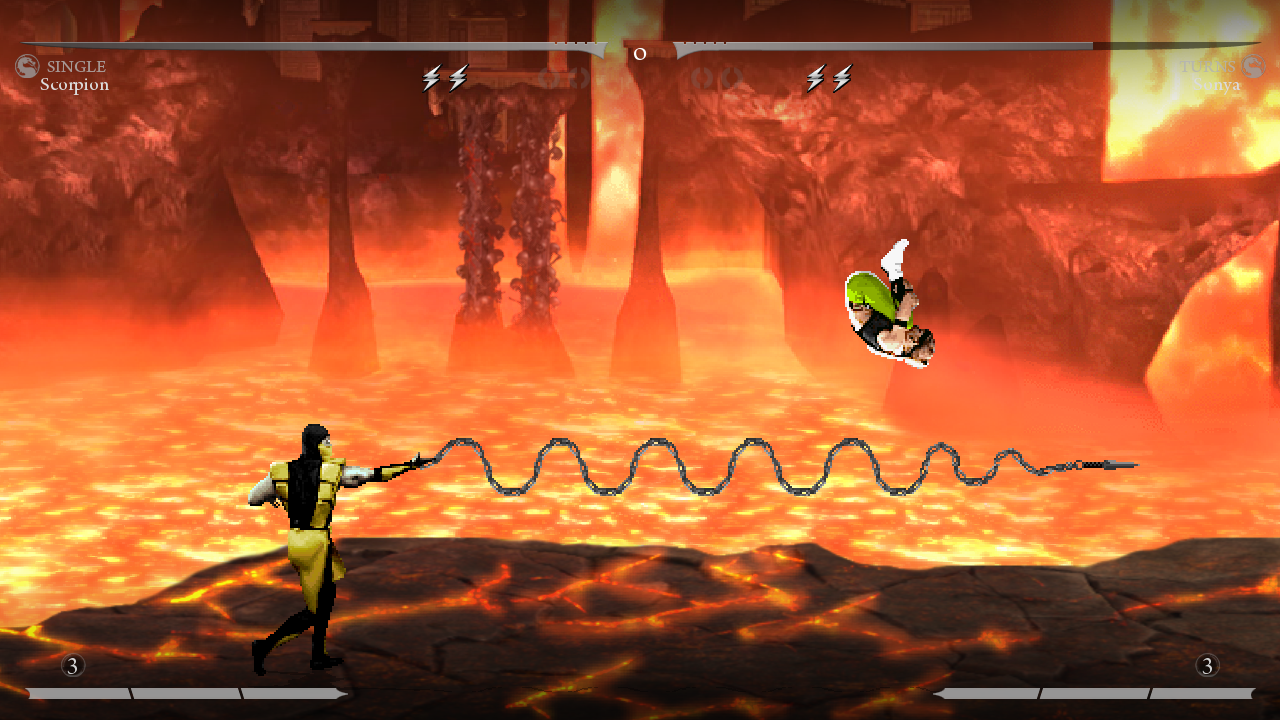 The difficulty level is very well balanced. In the beginning, it's easy. But as you start to progress, the difficulty level increases. When you get to the sub-bosses, it's already somewhat challenging, but when you get to the bosses, get ready to get your ass whopped! Probably you'll have to try several times until you find a way to defeat them, but that's how it should be: a nice challenge that brings out the best fighter in you, but not impossible. Of course you can increase the difficulty level in the Options. So if later you start getting really good, you won't get bored and you can try higher difficulty settings.

This is an excellent game that every Mortal Kombat fan should play. I'm sure everyone will love it and it's completely free! It's a great labor of love from a fan to the fans, so you know it has to be good. There's a video of the gameplay and bellow it, the links so you can download the game and play. If it weren't for the lack of endings in the arcade mode, I would call Mortal Kombat Defenders of the Earth v3.3 a Flawless Victory. As it is, I call it Toasty. ;) Maybe in a future version... Hope you enjoy it as much as I do.
Links
Official blog with all the game news and releases - http://mkdefenderearth.blogspot.pt/
Official site to download the game - https://gamejolt.com/games/MKDE/84520