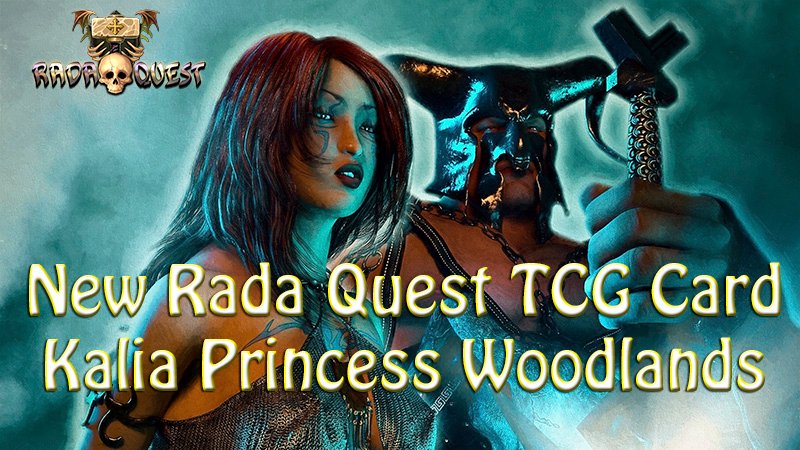 Fear and despair ride on the back of a darkness over the meadows of the Argental valley. Kalia, princess of the human tribe of Kundara will watch one more night to keep the darkness clean of evil spirits and creatures of terror. At his side, Valar, faithful until death, and his sacred sword Astaldasul, will guide the travelers with their light.
El miedo y la desesperación cabalgan a lomos de la oscuridad al caer la noche sobre las praderas del valle Argental. Kalia, princesa de la tribu humana de Kundara velará una noche más para mantener las tinieblas limpias de malos espíritus y criaturas de terror. A su lado, Valar, fiel hasta la muerte, y su espada sagrada Astaldasul, guiarán con su luz a los viajeros.
New card for Rada Quest TCG. Do not forget the Taruk's Pot draw tomorrow, Monday, in @radaquest. All the accumulated SBD of the weekly publications of @radaquest will be given to one of those who comment on the post of the contest that will be published. Stay tuned!
Nueva carta para Rada Quest TCG. No olvides el sorteo de Taruk's Pot mañana lunes en @radaquest. Todo el SBD acumulado en las publicaciones semanales se regalará a un seguidor que comente en el post de la convocatoria del concurso. ¡Permaneced atentos!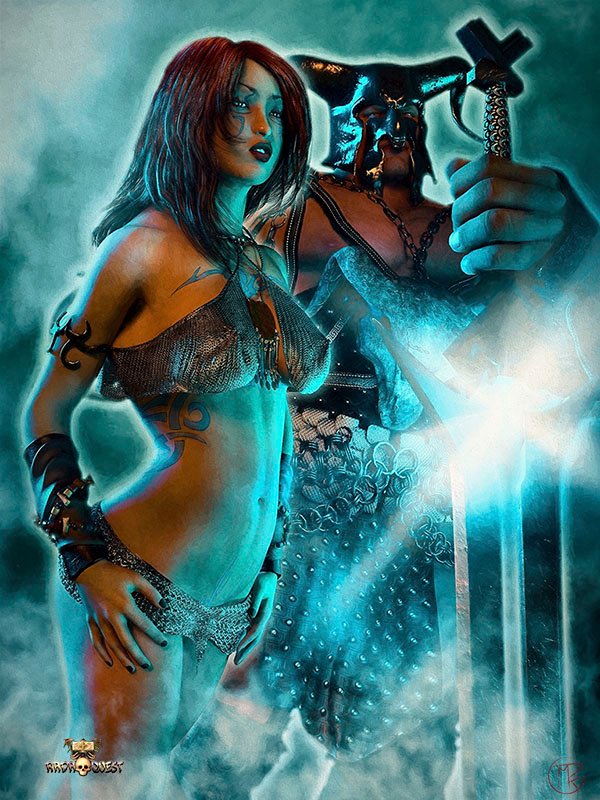 Created by Marcos DK (@marcosdk) for Rada Quest TCG
Do you like this picture? If you wish to get it just let me some comment below and I will send you this pic in HD resolution (1024x768) for personal use for free.
Rada Quest will be a real-time strategy game and trading cards. It is still in development. You can enjoy the art of the cards on their website (https://www.radaquest.net). You can collaborate with the project by donating Steem or delegating Steem Power. The patrons will obtain benefits and gifts when the game is released.
Rada Quest será un juego de estrategia en tiempo real y cartas comerciables. Aún está en fase de desarrollo. Puedes disfrutar del arte de las cartas en la web oficial (https://www.radaquest.net). También puedes colaborar con el proyecto donando Steem o delegando Steem Power. Los mecenas obtendrán beneficios y regalos cuando el juego sea publicado.
25 SP
50 SP
75 SP
100 SP
200 SP
500 SP