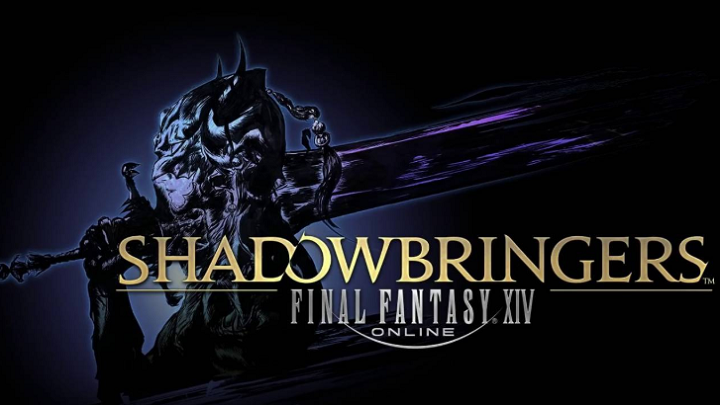 Square Enix dished out a flurry of promotions left right and center after the recent announcement of Shadowbringers, the latest expansion of it's flagship MMORPG Final Fantasy XIV! From in-game items 🎮 to food 🍕 and celebrity endorsers 🕺, Square Enix showed it's considerable influence and pulled out all the stops! In this blog, I'll be sharing all the deals & promos tying in with the game that are currently running! 😃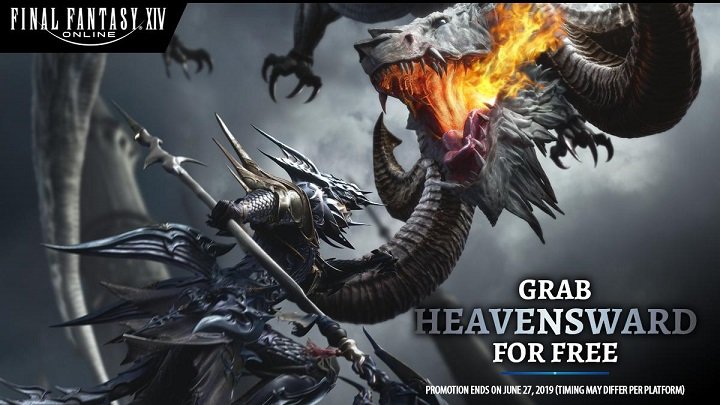 Get the Heavensward Expansion FOR FREE Until June 27, 2019!
The first ever expansion of Final Fantasy XIV features three new character classes - the Dark Knight, Machinist and Astrologian , a new playable race the dragon-like Au'Ra, and introduces flying through the use of airships and other airborne mounts!
☆
The Standard Game is required to play
☆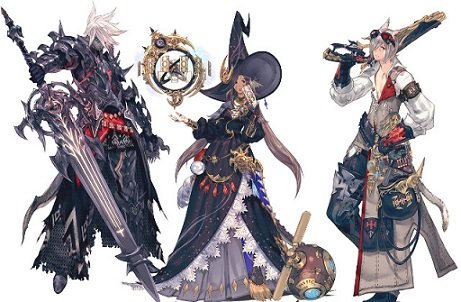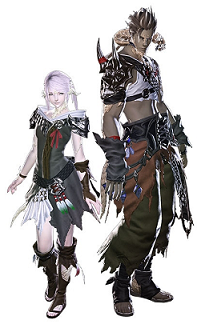 ☆ Best Viewed in HD ☆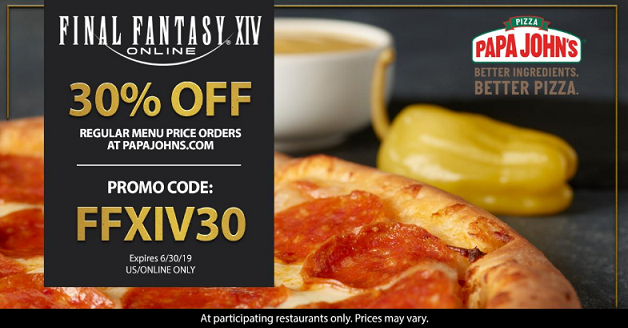 Get 30% Off of Papa John's Pizza on regular menu Online Orders using the promo code:

FFXIV30

Starting May 31, 2019 until June 30, 2019. Promo valid only in the US 🇺🇸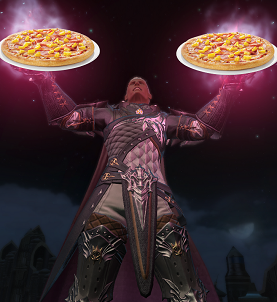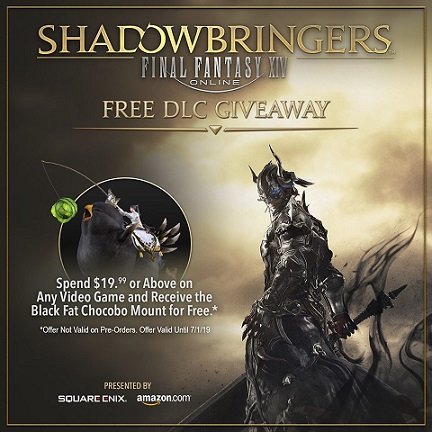 Receive a very rare Black Fat Chocobo mount if you spend $19.99 and above on any Amazon video game purchase. 🎮 The mount's redemption code will be emailed to you within two days of the purchase date. The deal will run until July 1, 2019 and open to Final Fantasy XIV U.S. region accounts. 🇺🇸
☆ Best Viewed in HD ☆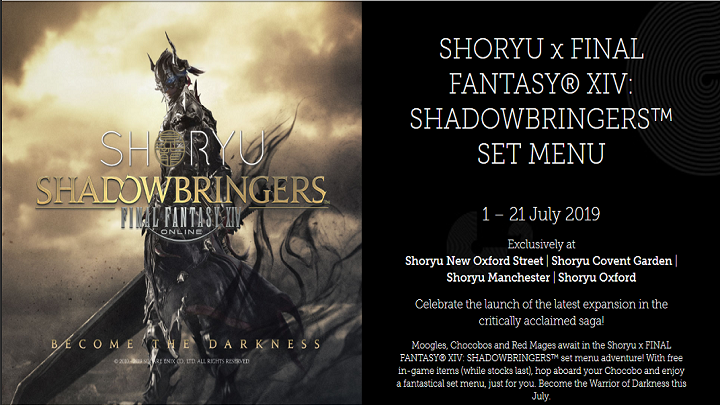 Shoryuramen announced an exclusive menu set to celebrate the upcoming release of Shadowbringers. The FFXIV menu is available in four of their locations & will be served from July 1-21, 2019. 🍜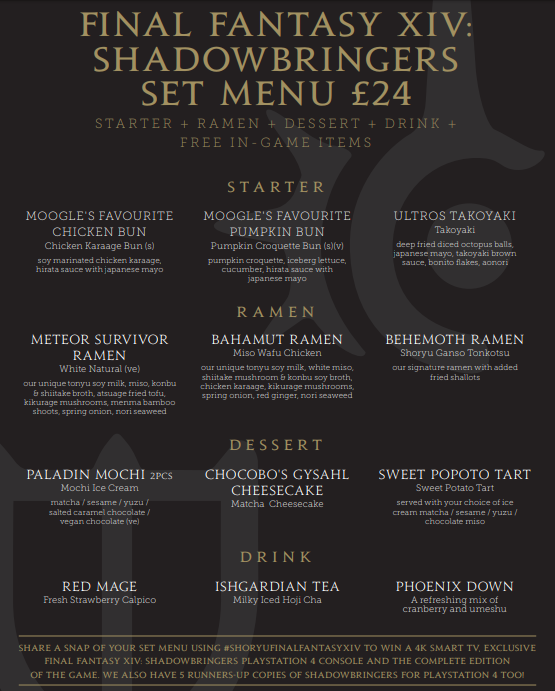 You also have the chance of winning in-game items and a Playstation 4 and 4K Smart TV! 😲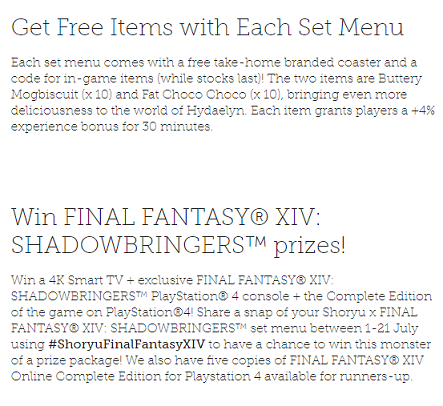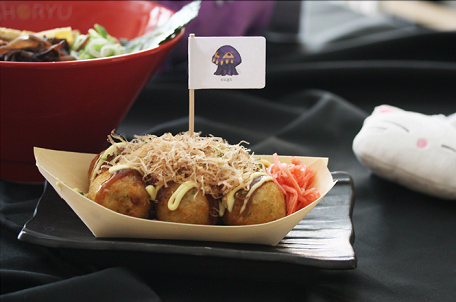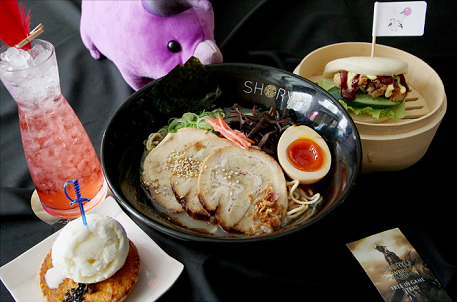 Curious who the celebrities are? 😶
🎉TAADAAAA! 😄 🎊
☆ View in HD ☆

Final Fantasy XIV is my current game obsession and I'm amazed how Square Enix pulled all these off. I'm happy that such a great game company is behind the franchise. ❤️
But now I'm off to meet with Tom Holland & Hannibal Buress, we need to train more before Shadowbringers arrives! 😁

Final Fantasy XIV: A Realm Reborn is a massively multiplayer online role-playing game (MMORPG) developed and published by Square Enix. The game takes place in the fictional land of Eorzea where the primal dragon Bahamut escapes from its prison to initiate the Seventh Umbral Calamity, an event which destroys much of the realm. But through the gods' blessing, the player's character escapes the devastation by time traveling five years into the future. As Eorzea recovers and rebuilds, the player must deal with the impending threat of invasion by the Garlean Empire.
Eorzea welcomes you, Warrior of Light! ✨
Final Fantasy XIV Official Website
FFXIV Official Facebook Page
Use my recruitment code HX9YEYMF to get bonus items in-game!
☆