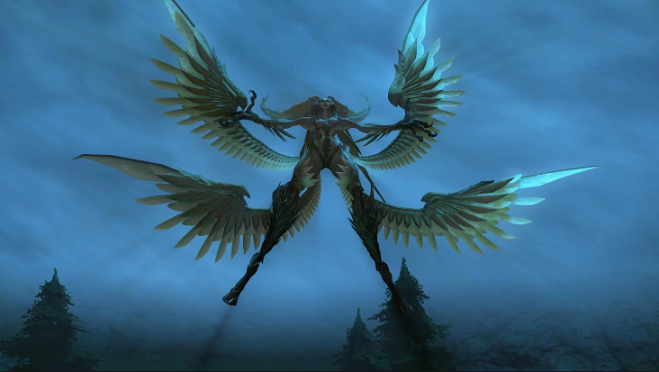 The game is Final Fantasy XIV: A Realm Reborn (Online MMORPG). In-game I'm Azalaïs Cardinalis, playing in the Elemental data center's Tonberry world(server). 😊🍒
Just last month I bought the game and now I reached the point when I have to confront the most terrible of primals, GARUDA 🦅 , in the main story quest ...wearing a clown costume! 😄 This was before I got my Scholar 🦋 healing class armor pieces, the best healing gear for my my level was the Harlequin Set. It made me look kinda silly in the cutscenes. 🤡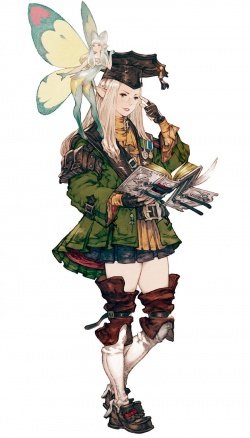 The confrontation with Garuda follows the
Sastasha 🐚
duty roulette, then we have a bit of Weaver crafting quests because I got a little sidetracked 😅 and concluding with a tough battle in the
Dzemael Darkhold
as a Summoner! 🔥


The thing with the scholar and summoner jobs is that they share XP so leveling one with also level up the other and vice versa! This trait is unique to these 2 jobs in Final Fantasy XIV. I tend to play scholar more since they get into groups faster because of so called "healer privilege" hehe. 😋


So now I present to you my FFXIV gameplay. Do give a like and follow if you like my content, it's greatly appreciated! ❤️
IMG Sources
1
,
2

Final Fantasy XIV: A Realm Reborn
is a massively multiplayer online role-playing game (MMORPG) developed and published by Square Enix. The game takes place in the fictional land of Eorzea where the primal dragon Bahamut escapes from its prison to initiate the Seventh Umbral Calamity, an event which destroys much of the realm. But through the gods' blessing, the player's character escapes the devastation by time traveling five years into the future. As Eorzea recovers and rebuilds, the player must deal with the impending threat of invasion by the Garlean Empire.
Eorzea welcomes you, Warrior of Light! ✨
Final Fantasy XIV Official Website
FFXIV Official Facebook Page
Use my recruitment code HX9YEYMF to get bonus items in-game!
☆