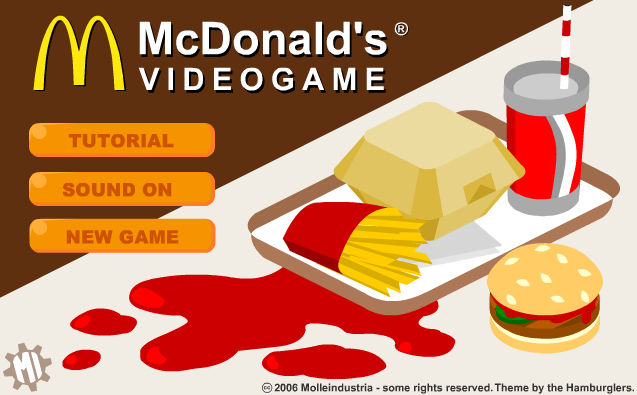 delicious, addictive and cheerful Mcdonalds food, you were part of my great childhood offering me happiness but also tears after being too big to ride in your park and expel me.
When I was young (more young) I enjoyed playing on the computer (flash games), and although it sounds suspiciously vicious, I played so many that I lost count. Among them is McDonald's Videogame, a game that may seem strange and easy but in reality, it's very difficult!
I have a feeling of love and hate towards it because it is addictive, however, I do not know why I am so bad, haha.
Important clarification: McDonald's video game is a digital parody of McDonald's. Its purpose is entertainment and education, in no way represents persons, actions or any real events. All the scenarios and situations are products of the imagination of the creators. The content of this game should not be taken in any way as true. Source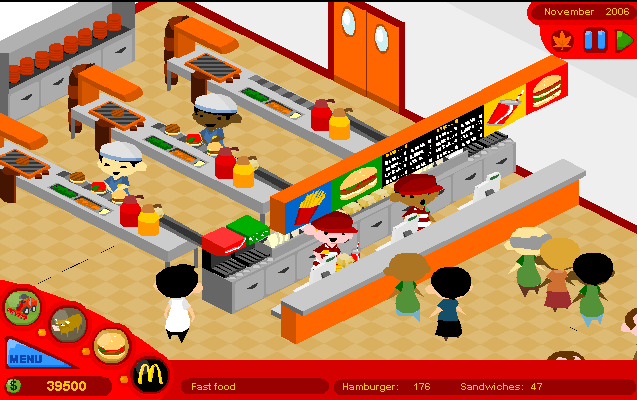 The game will put us in the shoes of a large worker whose job is to manage all sectors of the franchise; from the maintenance and growth of animals and obtain meat, to the sale of delicious hamburgers for profit, are processes that you must carefully monitor and make the right decisions according to the problem.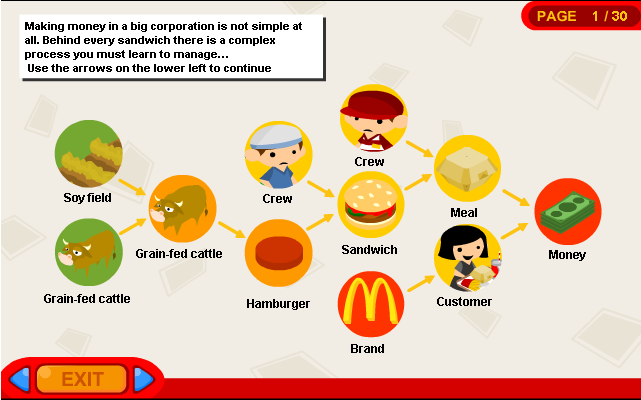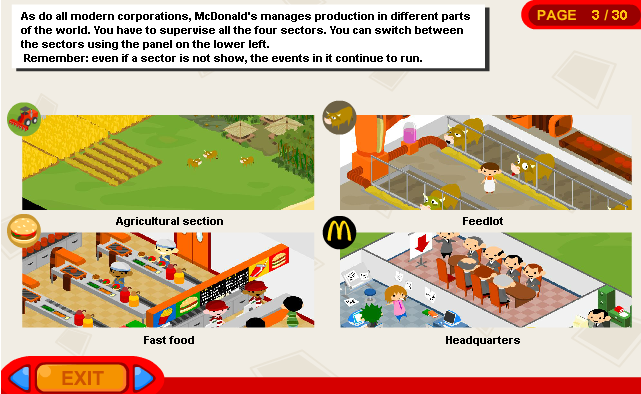 The magic begins in the agricultural sector, a place where we have to buy and let the cattle grow along with the wheat that is essential to feed the cattle when it go to the process of fattening and growth (the other sector that we must watch). The amount of cattle must be proportional to the amount of wheat obtained from agricultural fields so that they do not starve themselves when it's exhausted. Once they become meat for consumption (after making decisions such as adding hormones to food or reusing leftovers), burgers are created and everything is ready to sell!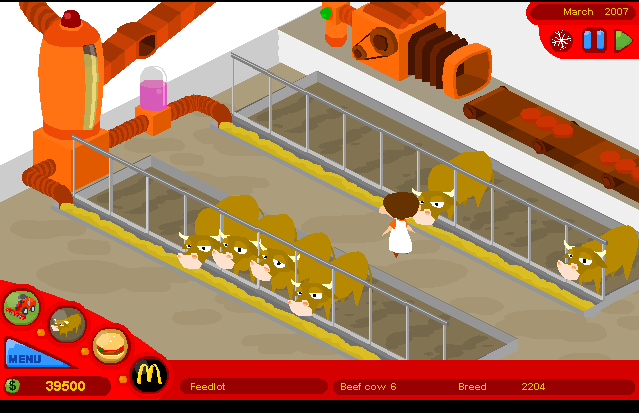 Cattle feeding process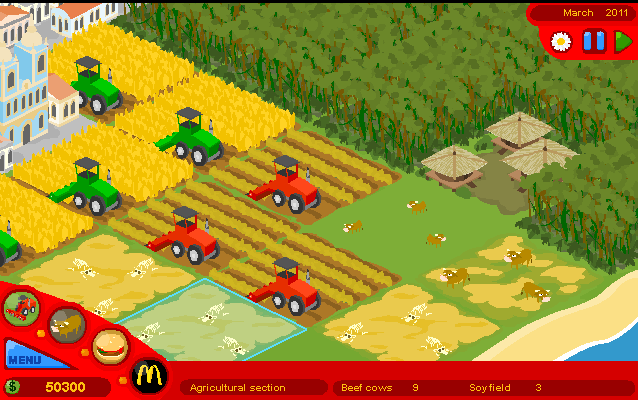 Never let the land become infertile because of the animal excrement like I did, since it will be useless after it happens.
Advertising and marketing sector
There is a sector missing for mentioning that which I think is the most important, that of Marketing and decisions. In this set of offices are the kings: investors and entrepreneurs along with eccentric publicists and secretaries.
If those bosses are not happy, forget that you will win, the debts will be disproportionate and you will plunge the company into misery.
Sometimes the problem will not be the profits but the environmental impact and obesity so you must do whatever it takes to solve the problem in a convenient way for the capital that we have at the moment.
Employing professionals on essential issues or investing in promotional campaigns is completely your decision to achieve success.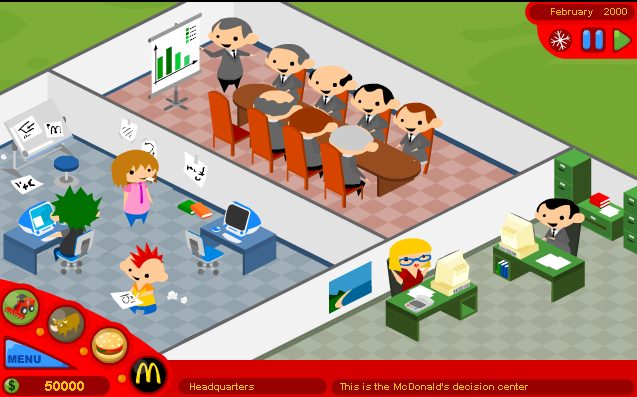 While it is not a game full of options and properties, it does entertain. Recommended for someone who is bored or has mixed feelings towards Mcdonalds.
---
Images of my authorship, taken while playing.