Hello friends of Steemit this time I wanted to make a top of the 2 shooters games that you should play if you have an android device.
We all love the shooters games, at least to me yes and given that there are times where I spend my time waiting for my turn to go to the doctor's office or any kind of situation where you have to wait for a long time wide which happens to me quite often, I think it's always great to have one or another game to pass the time without despair and in the time I've been downloading and uninstalling games from my device I've always counted on these 2 games, you could say they are my old reliable hahaha.
Hence my great idea to share a brief review of each one, starting my first game top.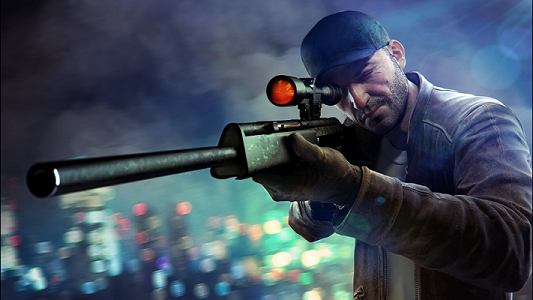 Sniper 3D will put us in the shoes of a sniper where we will fight crime by infiltrating us in different places, each mission with a new objective.
We will start with static and individual objectives until little by little we move forward and take technique to achieve to overcome larger and moving groups.
This game will put us to the test with the variety of different missions that we will have to overcome from looking for the thief, protecting the police or not letting the hostage die are just some of the different tests we will have.
We will not have freedom of movement in terms of walking, we will simply have to look for the bad guy to shoot, it is a great game in the first person that without a doubt we should all play it at least once. We will find different scenarios to enjoy with fantastic 3d graphics as we can see.
We will be able to improve our weapon as we advance in different fields with the money that we will be earning when completing the missions, among them this one; power, range, stability, recharge, among others, there will be missions that will require you to improve either the range to better detect our enemy or target.
On the other hand the game will not require the use of data (megas) or internet to play, only to download extra missions that do not necessarily have to download so we can continue playing calmly, highlighting that the game will consist of an energy bar which will be consumed in each mission until exhausted and have to wait a few hours to replenish and continue with the action.


In the second game we will find N.O.V.A Legacy a fun and complete shooter in which unlike Sniper 3D where we only have to aim and shoot in this we will have all the freedom of movement in terms of walking and looking for your opponents.
Our character Kal must return to the forces to fight against alien invaders and protect humanity, with our help in this 4th installment of the game.
This with impressive graphics has managed to capture the whole futuristic theme and history in the fight against aliens and robots that could invade the earth.
We will enjoy customizing both our character and our weapons by getting cards and money with missions and rewards.
Mainly we can enjoy a completely offline story mode where we will deepen the story in 19 missions or levels that will test us without any doubt.
This game will have different game modes that will require an internet connection to play them, from a multiplayer mode where we will have to fight with people from different parts of the world, to a special operation mode in which we will infiltrate to make assaults in alien areas and finally will also have a shadow mode where we must defeat alien hordes in a limited time.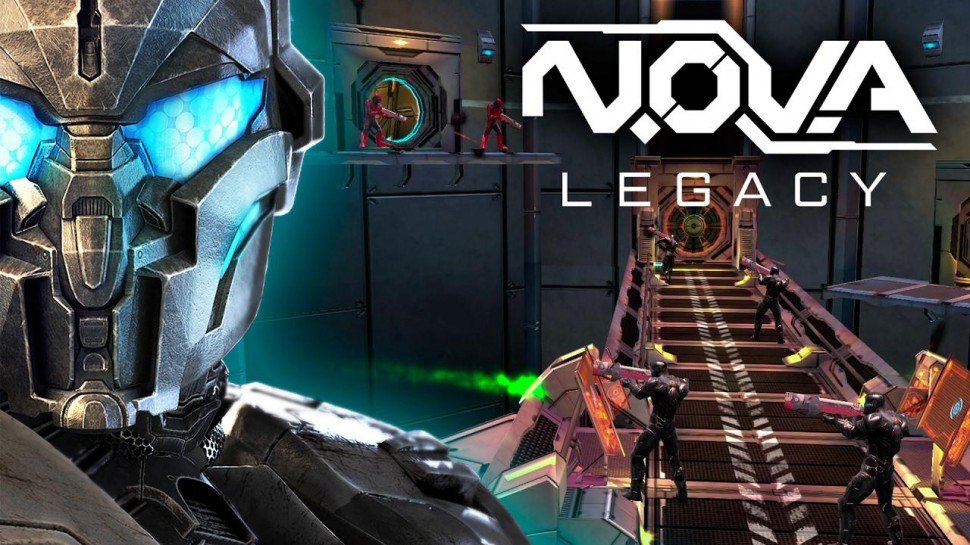 Image source

Both games are totally free so we can easily go to the Play Store to download them for free, at no cost, however, as in any game, there will be the options to buy real money, coins or diamonds to buy and improve faster and simple our weapons.
Highlighting that both games can be seen horizontally with respect to the view, with very comfortable controls at the time of action.
Without a doubt I think they are fantastic shooters of the android that you should not miss if you want to spend very good times from your portable device since you have the action in your pocket. Without more anything to say I hope you liked this first ranking.

The 2 images without sources are of my complete authority
Separator
Titles