Not all beat 'em ups are created equal and Altered Beast is one of the best of the genre, it was released by Sega in arcade rooms around to globe in 1988, it is considered one of the best Sega games to date.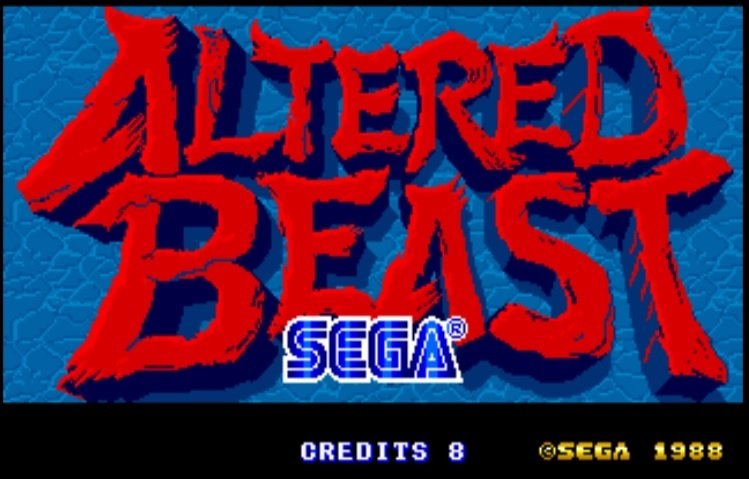 Some footage of my gameplay
Plot
You play as a Roman centurion who died and that Zeus resurrected because he needs your help to save his daughter from a demon for this, he has vested on you the ability to transform into a mix between man and animal with enhanced powers by grabbing orbs.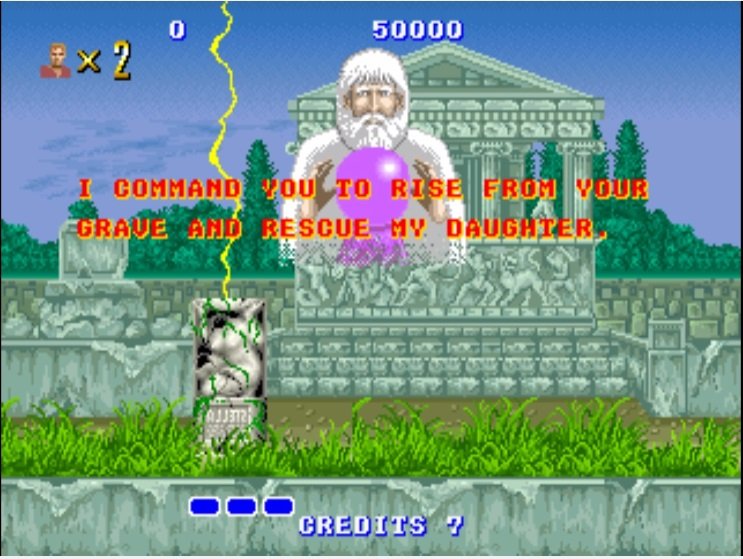 Graphics
In the arcade version they are pretty good, close to excellent, enemies although a bit strange they are well detailed and the scrolling backgrounds are a bit dull but get the job done, they do repeat but not too often, when enemies splatter to the screen has a nice effect to it.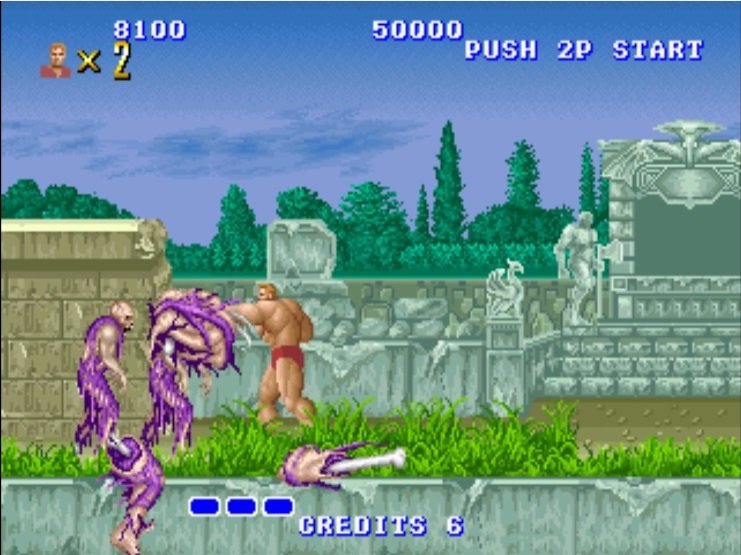 Sounds
Sound effects are not so great but don't get too annoying, it is the standard sound effects you expect to hear in a game like this one and feels satisfactory to punch enemies. Music is not overpowering but also you don't notice it until you become a beast and the music gets faster, louder and awesome.
Gameplay
Have you ever played a beat 'em up game? Yes, it plays exactly like you think it does, with 3 buttons being, kicks, punches and jumps. The awesome gameplay starts when you beat up on the special wolves that drop orbs that can convert you into a beast, in beast form your attacks get much stronger, wider range and special depending on which beast you become into depending on the level you are in. Enemies vary from stage to stage but one thing that doesn't change is wolves they are the staple enemies of the levels and are hard to deal with.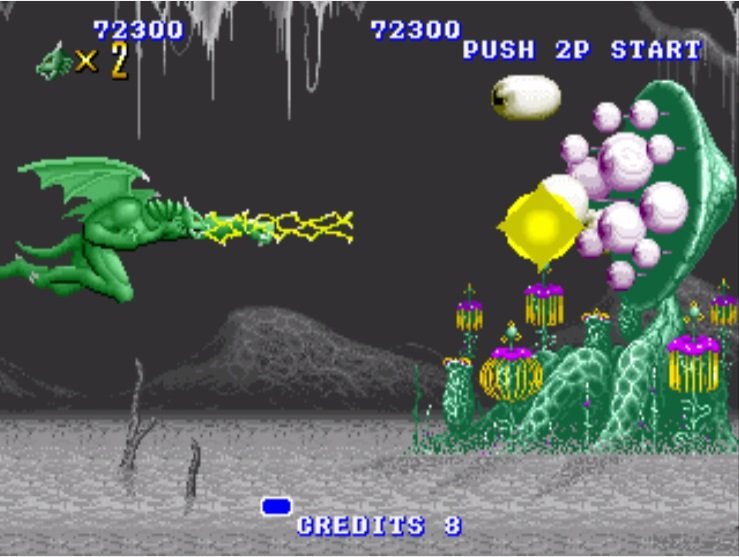 This game transforms from a good beat 'em up to an amazing one the moment you transform into a beast and it's without a doubt one of the better game out there, if you haven't played it give it a try, as you can see from my gameplay is hard and pretty fun too, it is satisfactory to beat up on enemies.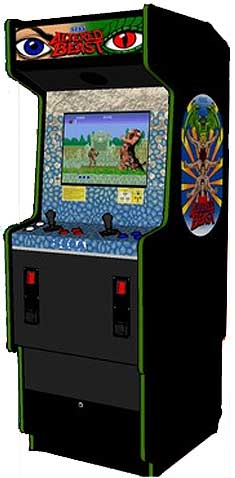 Source
Not cited media (pictures or video) was made by the author of this post
If you like this post and want to see more content like this please:
Upvote, comment, resteemit
Thank you for reading