One of my favourite childhood games on the N64 is this racing game called Diddy Kong Racing that was released by Nintendo en develop by Rare in 1997.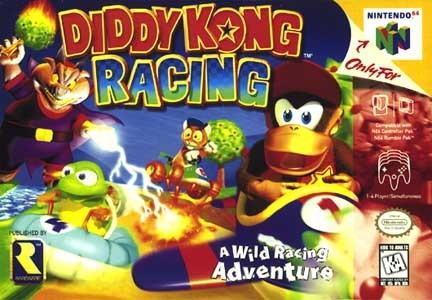 Source
Some footage of my gameplay
Plot
According to the manual, Timber the Tiger was left alone on Timber's Island because its parents went on vacation, so he organized a racing circuit, but an evil intergalactic wizard pig named Wizpig is taking control of the island, the only solution is to defeat Wizpig in racing challenges but the best racer in the island failed them and Wizpig turned him into a frog.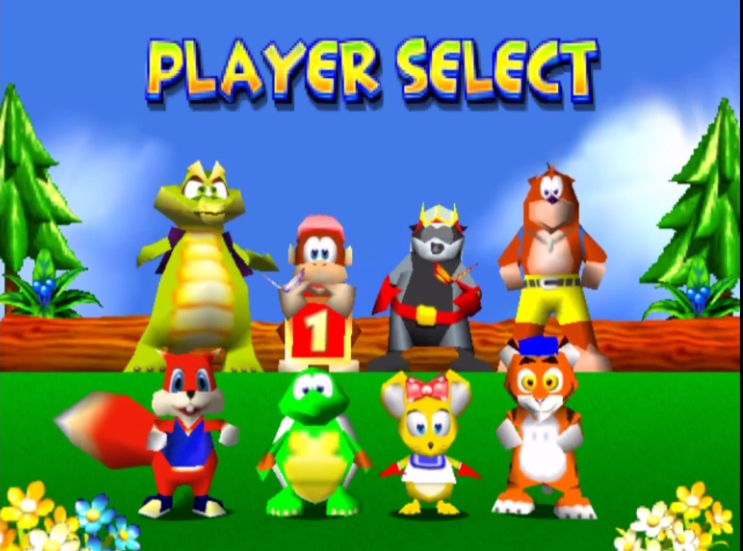 Graphics
Due to the cutesy nature of the characters involved in Diddy Kong racing, the graphics are funny and colourful. They are pretty good too for an N64 game since at the time a lot of games presented characters that looked like their body were made out of carboards boxes, while in this game characters look nothing like that. Racetracks are all different and have distinct features so no two tracks look the same.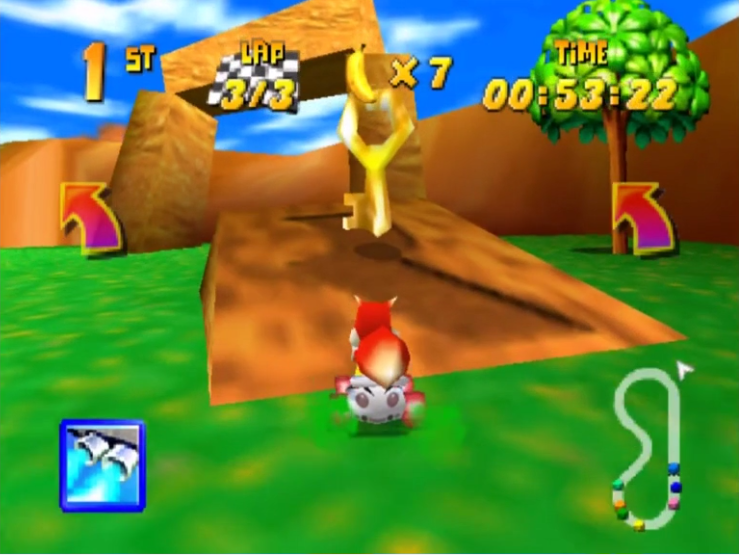 Sounds
Sound effects are great, from the select screen sound to the sounds that makes when you shoot missiles or you drive over oil. Music is great too when I was playing the game just now I was remembering the songs of the tracks and humming to the tune it is that amazing.
Gameplay
This is a racing game much like Mario Kart, there are two game modes, the multiplayer mode where you race against other players or destroy their vehicles in arenas and the story mode which is a one player mode where you race and unlock tracks to play in multiplayer. Just like Mario Kart, there are ways to interact with your opponents by means of firing rockets, spilling oil on the road, trapping them in bubbles or just boost your speed for a short period of time, these are hidden inside balloons you can touch that are spread all around the tracks. Unlike the Mario game, you can race using not only a kart but also, planes and hovercraft giving the game a lot of variety.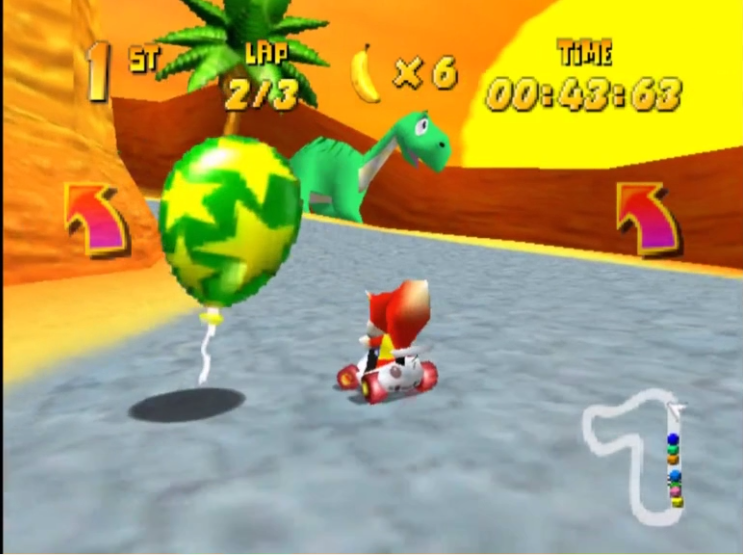 I really recommend you play this game, it is one of my favourite games on the N64 still, I even like it better than Mario Kart, it has a lot of variety and the Story mode is challenging and fun. There is also a version for the Nintendo DS so you can get it easily.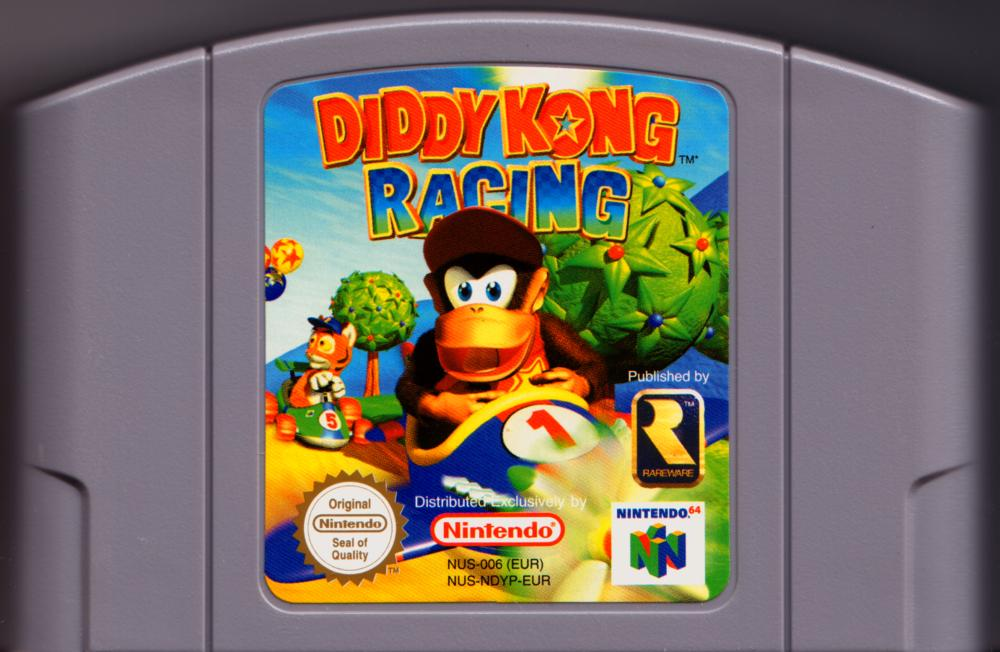 Source
Not cited media (pictures or video) was taken by the author of this post
If you like this post and want to see more content like this please:
Upvote, comment, resteemit
Thank you for reading