Beat 'em ups, so simple yet so fun. This is our second take on a beat 'em up with one of the best TMNT games, called TMNT: Turtles in time which was released by Konami on arcades in 1991 and in SNES version in 1992, we will play today the SNES version.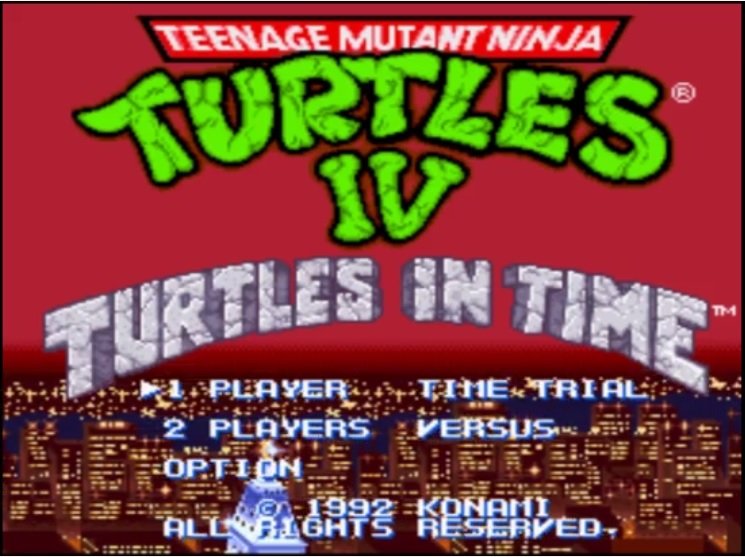 Let's play
Plot
The plot is simple but provides a good excuse for the game. Brainiac has taken the statue of liberty and Shredder gets on TV to taunt you, you have to into the technodrome to defeat him.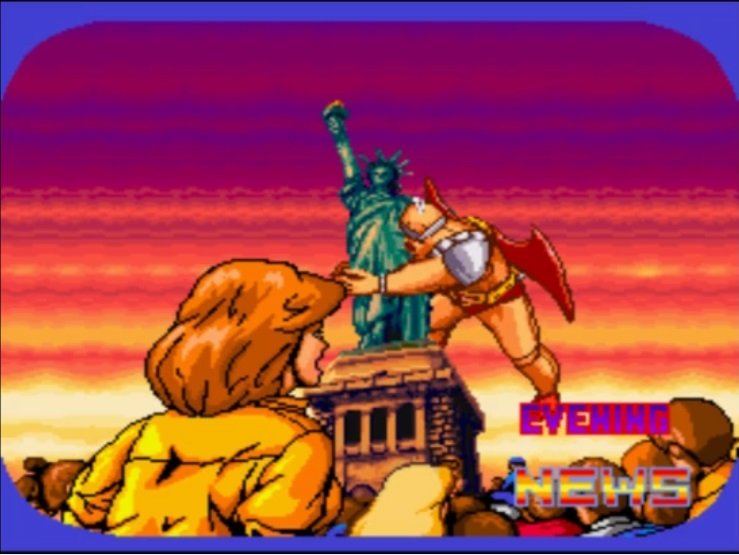 Graphics
This is an arcade port and on that form, it has better graphics than on the SNES, but then again they aren't that bad on the system. While it is not the best looking SNES game it is better than average. The game is pretty colourful and although backgrounds repeat in every scroll and some screens look exactly the same, they are well made.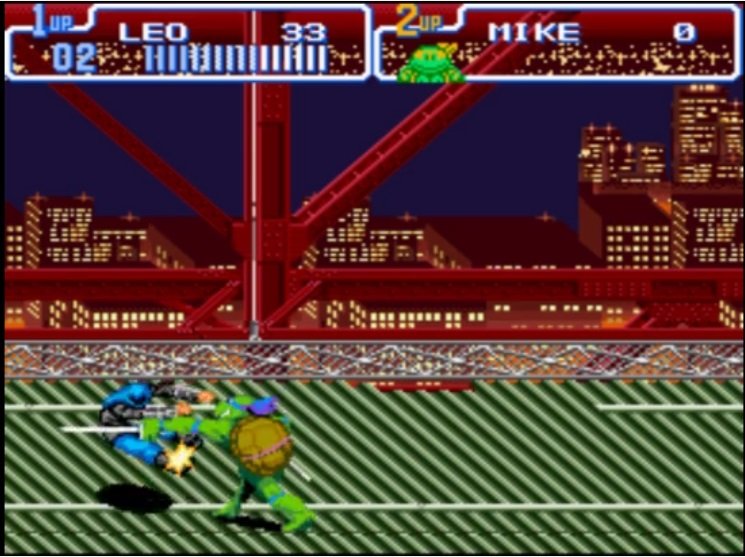 Sounds
Sounds are enjoyable and its part of the experience in making the punching and kicking enjoyable, they are exactly what you expect from these types of games. Music in the game is upbeat and really takes you in the mood for a great fight, the title screen comes to a 16-bit rendition of the TNMT theme song.
Gameplay
Turtles in time is a side-scrolling beat 'em up and one of the better ones out there, the kicking and punching feel natural and so satisfying, if you want to blow some steam up this is the game for you. Although attacks are great, you will be performing jumping kicks most of the game since it is the best move. The game likes to swarm you with enemies and expects you to beat everyone up. The only real thing I find to be disappointing is the fact that all turtles play the same they are just different colour and different looking weapon.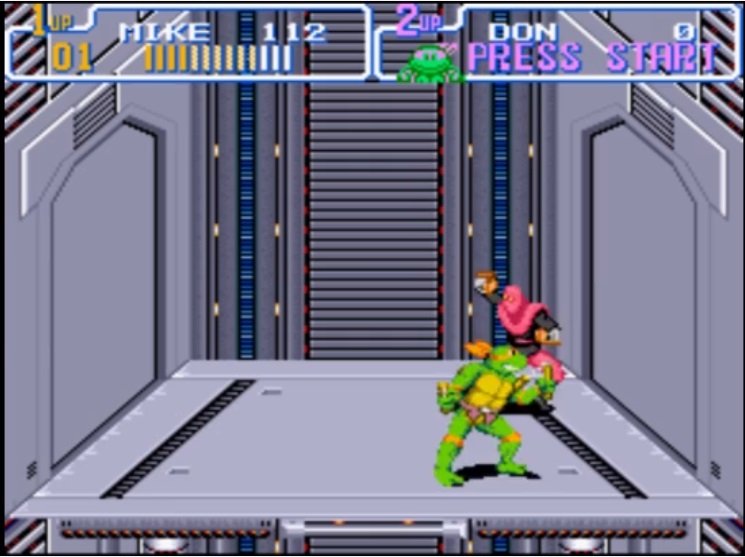 To a lot of people, beat 'em up games are the same, but if you give Turtles in time a chance you will see that some of them are pretty original and also pretty fun. There are versions on the Nintendo virtual console, so you can get it that way.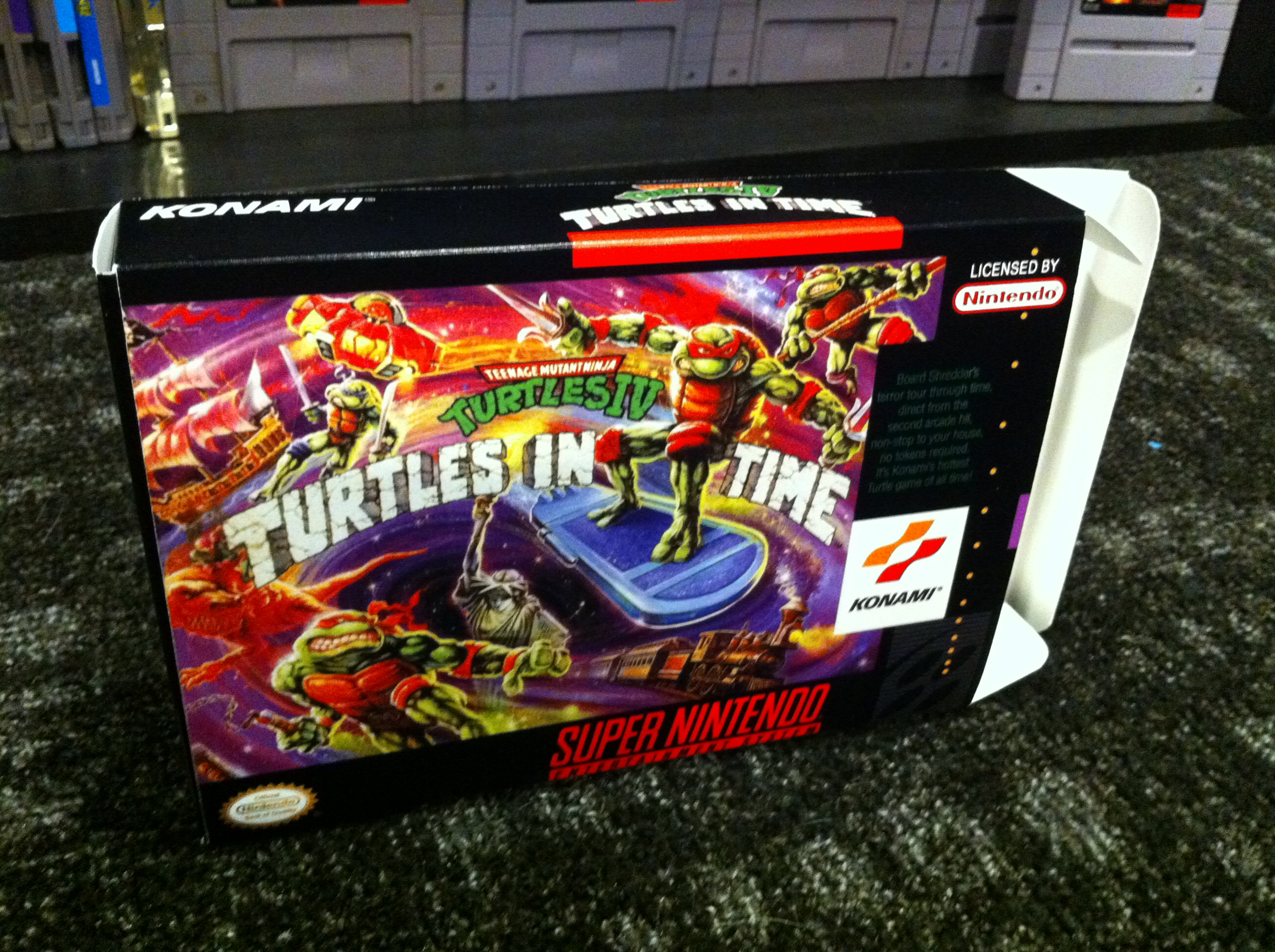 Source
Not cited media (pictures or video) was made by the author of this post
If you like this post and want to see more content like this please:
Upvote, comment, resteemit
Thank you for reading