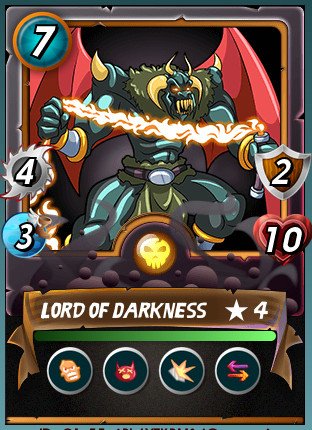 I'm playing SteemMonsters.
Use my reference link to signup and let me know. You will receive a free card.
We are each our own devil, and we make this world our hell.
I wasn't posting for a while.
I have a good excuse.
I was in hell.
Yes. You can find it on Earth.
Time is Money
If you have plenty of time to waste but no money for a Starter Pack, we can still make a deal, contact me on Steem.Chat
A Vote for Greed
I'm selling my votes through @minnowbooster.
This makes me sick.
Not selling votes, but greedy middle-man.
I'm going to get rid of it.
How much I earn currently when I consider only curation rewards?
Daily 0.65 STEEM
Weekly 4.50 STEEM
Monthly 19.45 STEEM
Sold votes brings 30 SBD monthly.
All that comes from my roughly 6200 STEEM Power.
Independece
Stage one (now)
I want a self hosted voting automation to support my favorite authors.
I want a self hosted bid bot to sell my remaining voting power without a middle man.
Stage two
I want to be able to offer those services to others.
I don't want a middle man for myself but I want to be a middle man for others?
Yes. With one important difference. I will be half as greedy as most.
Or maybe less.
Stage three
I want to go for non-profit. Just to cover upkeep costs.
If you want to compete profit wise, make no profit or lose.