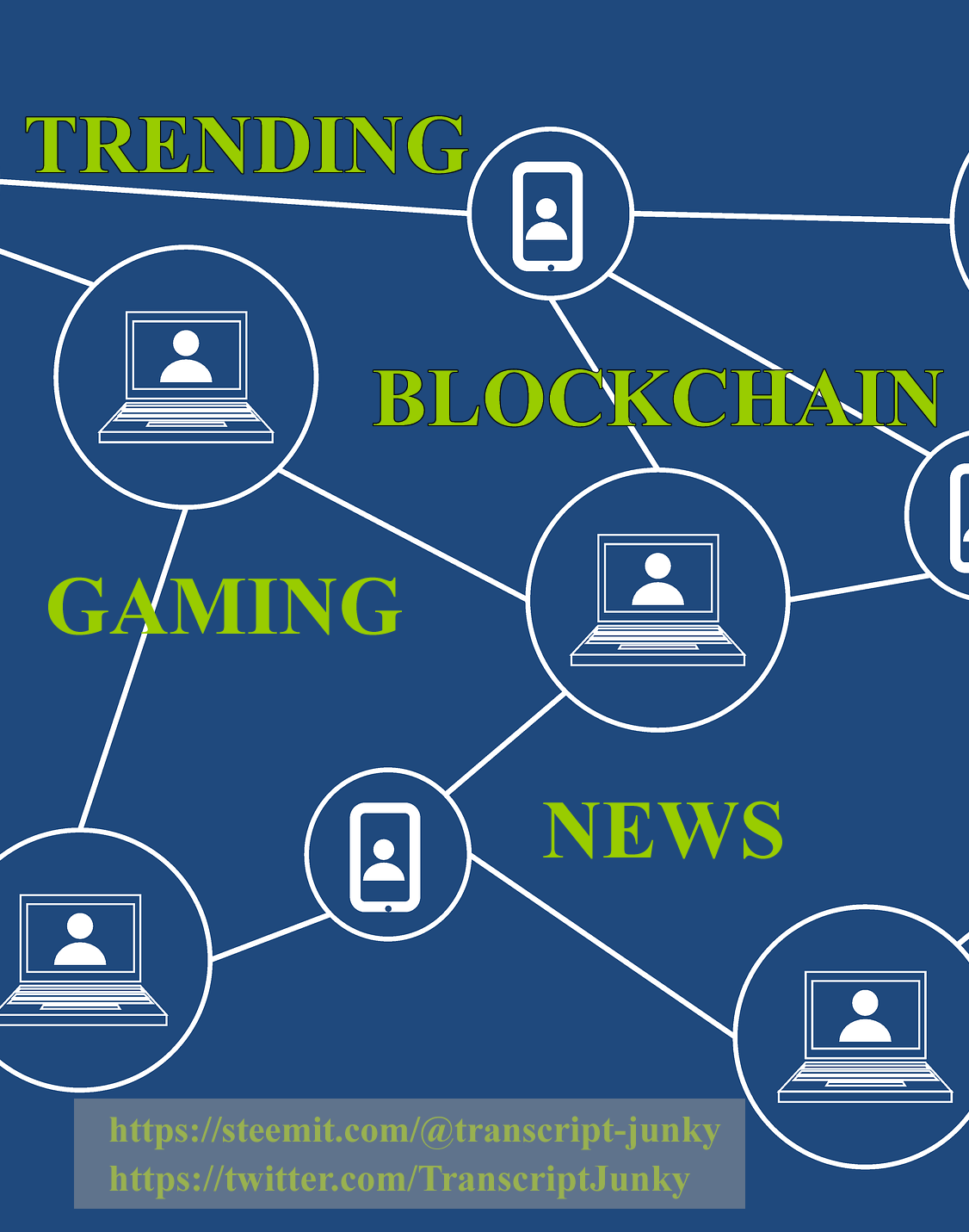 Top Current Blockchain Gaming Related News Resources
UFC Collectibles Coming To Blockchain
"...Blockchain gaming company Dapper Labs has signed a deal with the UFC to bring digital blockchain-powered collectibles to the market. The collectibles are based on the popular fighting sport, but details are not known yet. Collectors will be able to buy, win or trade them on an open marketplace. Dapper Labs will be using its own still to be released Flow blockchain for this...."
Read More : https://www.nederob.nl/2020/02/25/ufc-collectibles-coming-to-blockchain/
Tweet this : https://twitter.com/TranscriptJunky/status/1232618880297660416
---
How In-Game Bitcoin Microtransactions Could Change Future Of Gaming
"...On Monday, Zebedee announced a software development kit (SDK) and dashboard that will allow video game developers to integrate Bitcoin microtransactions through the Lightning Network. Why Bitcoin? Because it's "the native currency of the Internet," according to Zebedee CEO Simon Cowell..."
Read more : https://decrypt.co/20673/how-bitcoin-microtransactions-could-change-future-of-gaming
Tweet this : https://twitter.com/BitcoinsNGravy/status/1234344987833159680
---
Meet The Vietnamese Developer Behind Blockchain Game "Axie Infinity"
"...For Nguyen, the promise of blockchain wasn't in quick, risky profits. As an avid gamer, he was more interested in CryptoKitties, one of the world's first blockchain-based games, where players can buy, sell, and breed virtual cats that are unique and validated by the Ethereum network's architecture..."
Read more : https://www.techinasia.com/vietnamese-developer-axie-infinity
Tweet this : https://twitter.com/TranscriptJunky/status/1234396560424701952
---
The Best Bet: Blockchain Powered Classic Games or Gambling dApps?
"...Online gambling is an industry that is known for its capability to adopt new technologies at a much faster pace than any other industry segment. Knowing that, the rise in crypto supporting casino platforms, implementation of smart contracts in games and the creation of gambling dApps doesn't come as a surprise. However, with all these new technologies and the fancy jargon used to promote such platforms has got players begging for more details on how each of these differs from the other..."
Read more : https://www.newsbtc.com/2020/02/26/the-best-bet-blockchain-powered-classic-games-or-gambling-dapps/
Tweet this : https://twitter.com/TranscriptJunky/status/1234414087322210305
---
"Splinterlands Untamed" Now Available On Mobile
"...Trading card game Splinterlands Untamed is now also playable on mobile devices. The development team released an alpha version of the app. As a result gamers can visit the website through their mobile browser, and play the game in-browser. Tailored apps for Android and iOS will be released at a later date..."
Read more : https://www.nederob.nl/2020/02/14/splinterlands-untamed-now-available-on-mobile/
Tweet this : https://twitter.com/TranscriptJunky/status/1234416804178456578
---
This Update Is Brought To You By :
https://steemit.com/@transcript-junky
https://twitter.com/TranscriptJunky
Support Our Efforts & Gain More Followers/Upvotes Via SteemFollower : https://old.steemfollower.com/?r=15236
---