The Guild of WolfGuards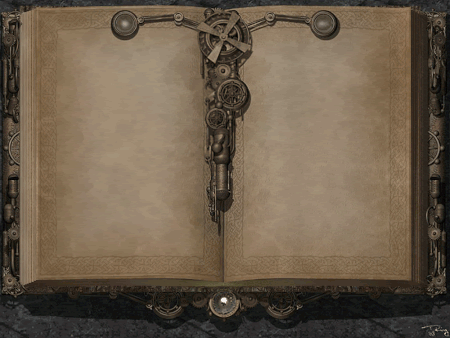 image source
These are their SPN adventures, as chronicled faithfully by their scribe
Oliver Barnabas Bede III, esq.
---
Even though things have been very quiet here lately, I can write of some most exciting news ... we have a new crew member! Apparently it has been arranged that she is coming on board in order to learn how to run her own airship crew in the future, so she will start off as another Cadet and work her way up the ranks. Lieutenant Oendertuerk heard from his drinking companions at the tavern that she is a fierce fighter in the Clockwork Arena, and the rumour is she has been labelled a 'pirate in wolf's clothing'!
As @justatouchfey is known by several names, depending on what job she is undertaking, I am not sure which one she would prefer to be called while a part of the team. For now, I will record her as being Cadet Ciel.
The Captain has said we can have a party to welcome her aboard. We are all very excited about this, especially Cadet K3lda as he wishes to be in charge of the music.

We often hear Cadet K3lda down in the kitchen, singing a little song as he peels the potatoes for dinner. He sings this song a lot. He also peels potatoes a lot. We eat a lot of potatoes.
The Captain has threatened to turn all the potatoes into vodka unless Cadet K3lda learns to cook a greater variety of dishes. I think we all have our fingers crossed for pizza, but I have seen him trying to bait a fishing line with grim determination. The biggest obstacle to him actually catching any fish is that being an air ship we are not often close enough to any fish to even attempt to catch them.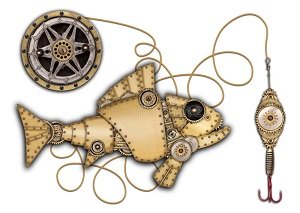 the one that got away
image source
The dinner bell has rung so I must sign off. We are having potatoes tonight.
Faithfully,


---
The
Guild of WolfGuards
invites you to join them in the game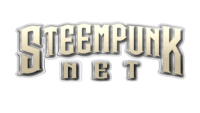 Source
an awesome MMORPG blockchain game you can play simply by doing the things you normally do on Steemit; and it doesn't matter what your rep level is, everyone has an equal chance of winning battles and collecting loot.
So if you want to know more about the project and maybe joining a Guild for extra fun and support, enter the

server, follow the welcome guides, and get your game on.
You can battle your friends, or find new opponents to annihilate in the Clockwork Arena.