A light spell of snow recently landed today. What a welcome surprise!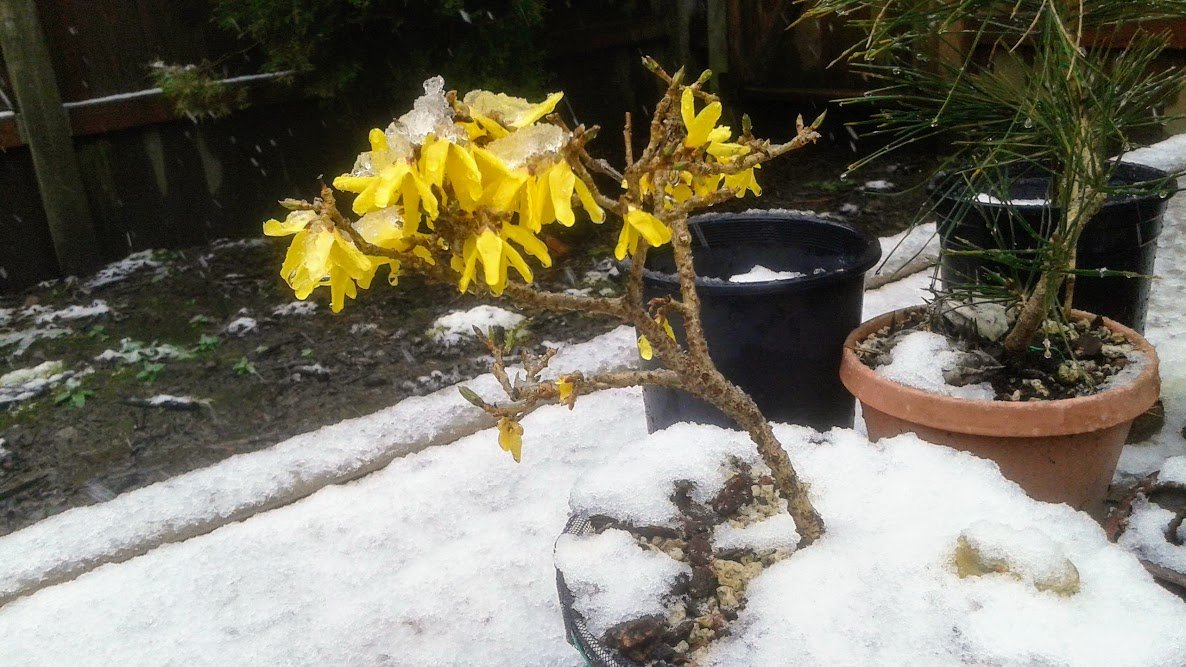 Above the hardy forsythia in full bloom is covered in soggy wet snow.
Normally cold frost and a hard icy snow would spell death for a small tree grown in gravel soil. This snow is more like a rainy slush, and the air temperature is well above freezing.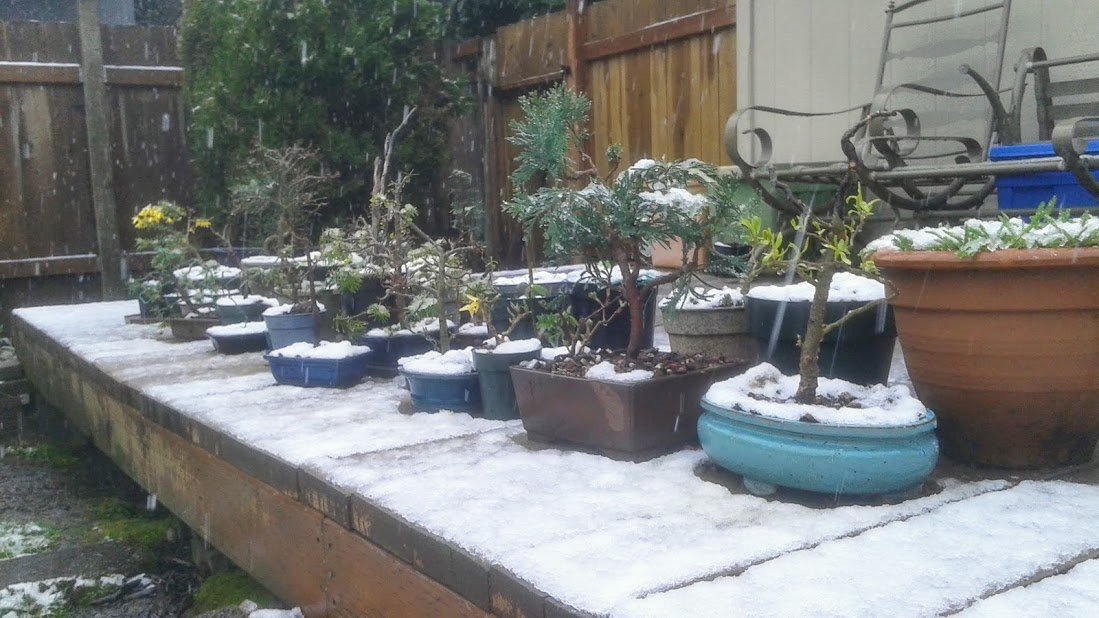 I think my little bonsai trees are laughing at the snow as much as I am to this snowy surprise. This will likely all melt away by the end of the day.
However, I could not bear to photograph the poor daffodils burying their heads suicidally under the snow building up on the lawn. Clearly they have given up their resolve to be strong and beautiful, and allowed the mounting pressures of the world overwhelm them. Tomorrow, their glow will be gone. Weeks of their life stolen away. They will have to wait another year to rebuild what was lost.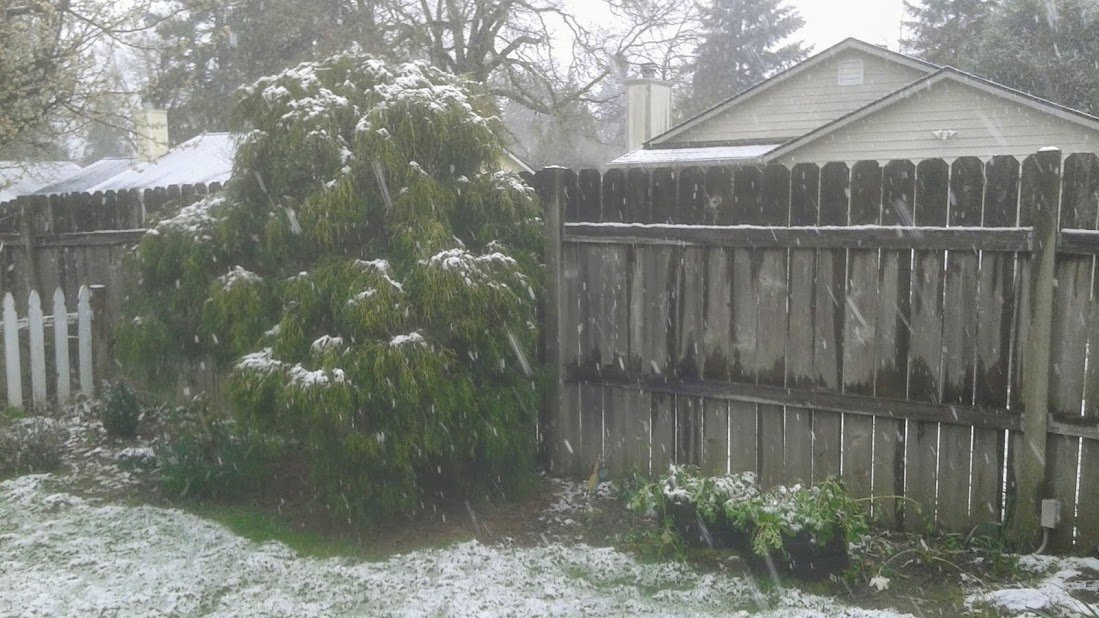 Inner Thoughts
Lately, it feels like the whole world is turning upside down. I have never experienced so much state of emergency around every corner.
People are constantly talking about the Corona Virus, what will happen next, and what measures they are taking.
This weekend, all of my personal social plans have been cancelled by powers above my control. Public events, schools, and private businesses are being asked to shut down. For how long? Months?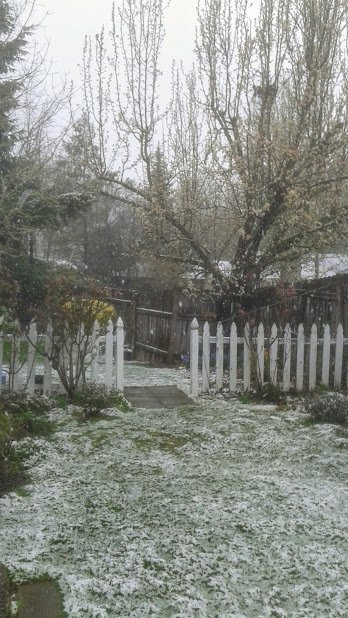 Dealing With The Storm
For two years, I was looking forward to attending the Apple Propagation Fair, to find new fruiting wood to graft onto my trees. Now that this has been cancelled, I have to consider ordering scions online as an alternative, but I know choices will be more limited this late in the game. My hunt for the Northern Spy looks like it will be prolonged another year.
The library also closed this weekend, so it looks like our bonsai club meeting will also be cancelled.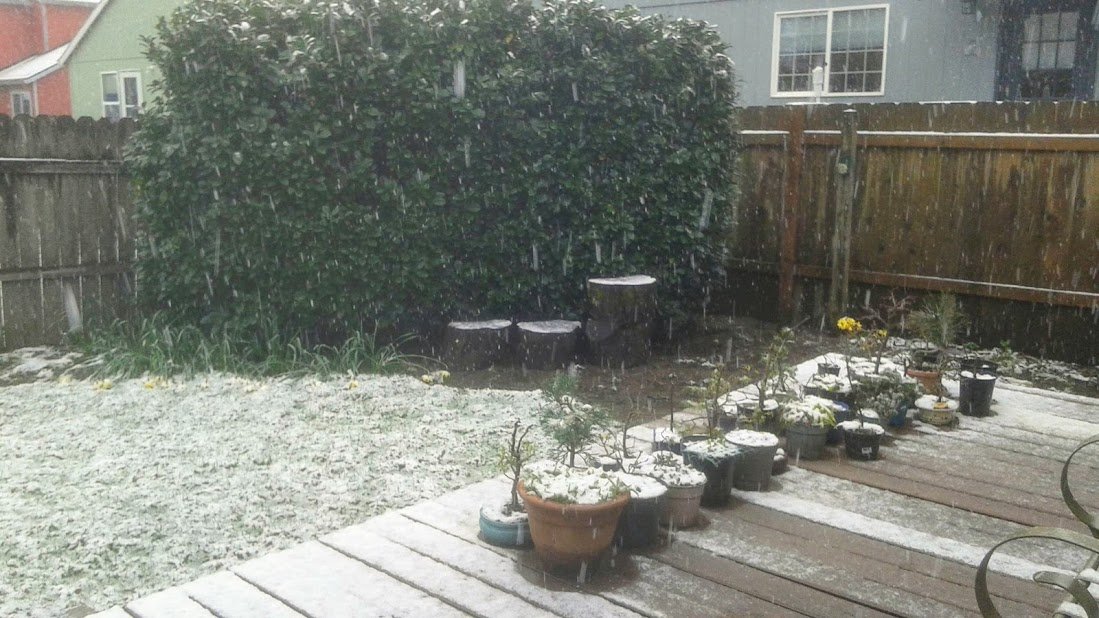 So today, I feel a strange combination of being sad, angry, and blessed all at the same time. I am thankful for the rare gift of snow today to blanket my home in a wet hug. Is it so pathetic to worry about such trite matters? I think not when everyone is equally affected today.
Still I am a quite begrudged over this month or two of nonsense coming up. Not knowing how long it will last, and not knowing if this is the worst of it; the unknown can be more frightening than anything.
I really don't feel forcing anyone to not do things they really want to do is necessary. Yes, there are things in this world I would risk getting the Corona Virus for. I can think of many. As long as I have my keys and my car, I am capable of harnessing my hard-earned freedom at any moment I choose.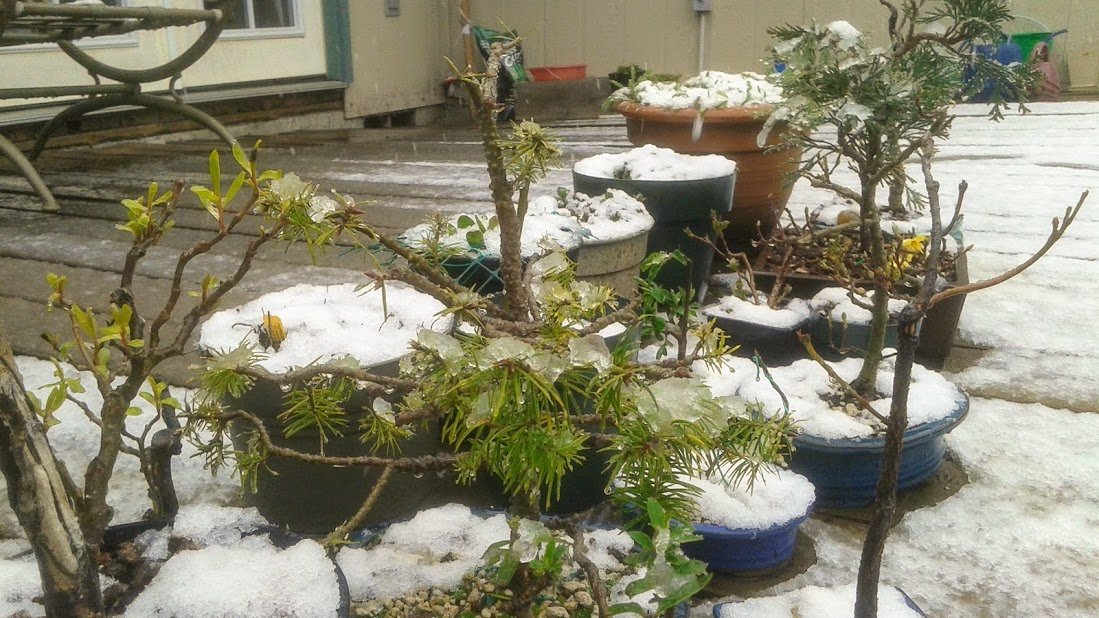 Lesson To Learn
Today, I'll have the make the best of a bad situation. Not a bad lesson to have to learn actually. It usually involves staying home, making a home cooked meal, watching movies, and playing video games. Oh poor Me. This is what I usually look forward to doing when I have a day off anyway.
Yes, even my bonsai trees are telling me not to waste any time looking after them. They can look after themselves. Go enjoy the day!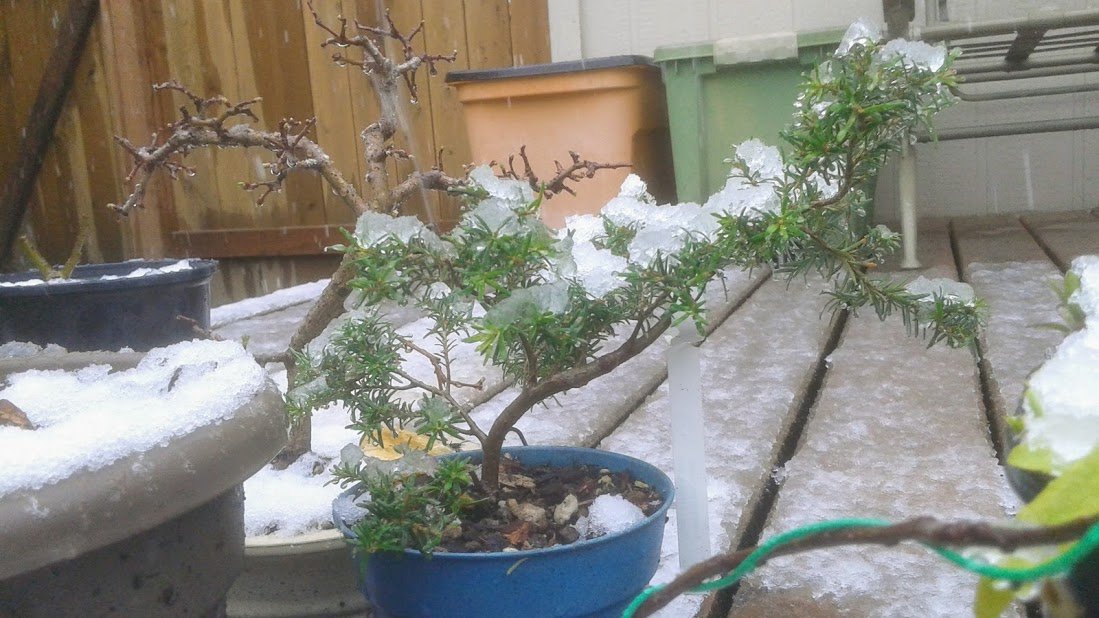 #trees #snowing #forsythia #conifer #winter #covid-19 #covid #corona #virus #panic #paranoia #self-reflection #wisdom #gardening