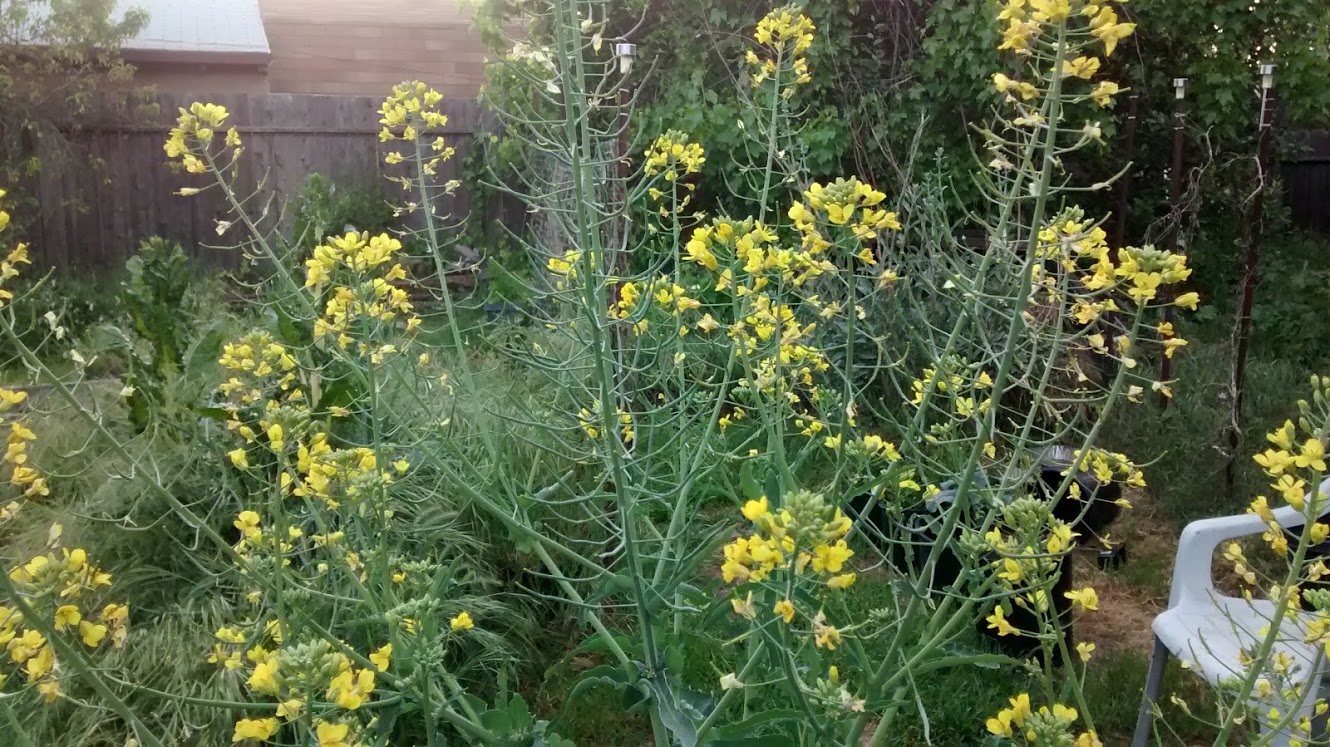 I didn't have much seed to start the plants that I have now. I told my mom that I was growing kale and she wanted some seeds.
Well, I had to tell her I used up all the seeds to have the plants that I have right now. For some reason I thought I had a whole bunch of kale seeds.
Well, either I didn't really have much of those seeds or I misplaced them. I do have a lot of other seeds.
So I will have to make sure that when the pods of seeds come out I will have to save them.
I thought the plants might flower later, but since it is flowering now I better get ready to store a lot of the seed so to always have a lot.
Here is a picture of a bee taking advantage of the kale flowers.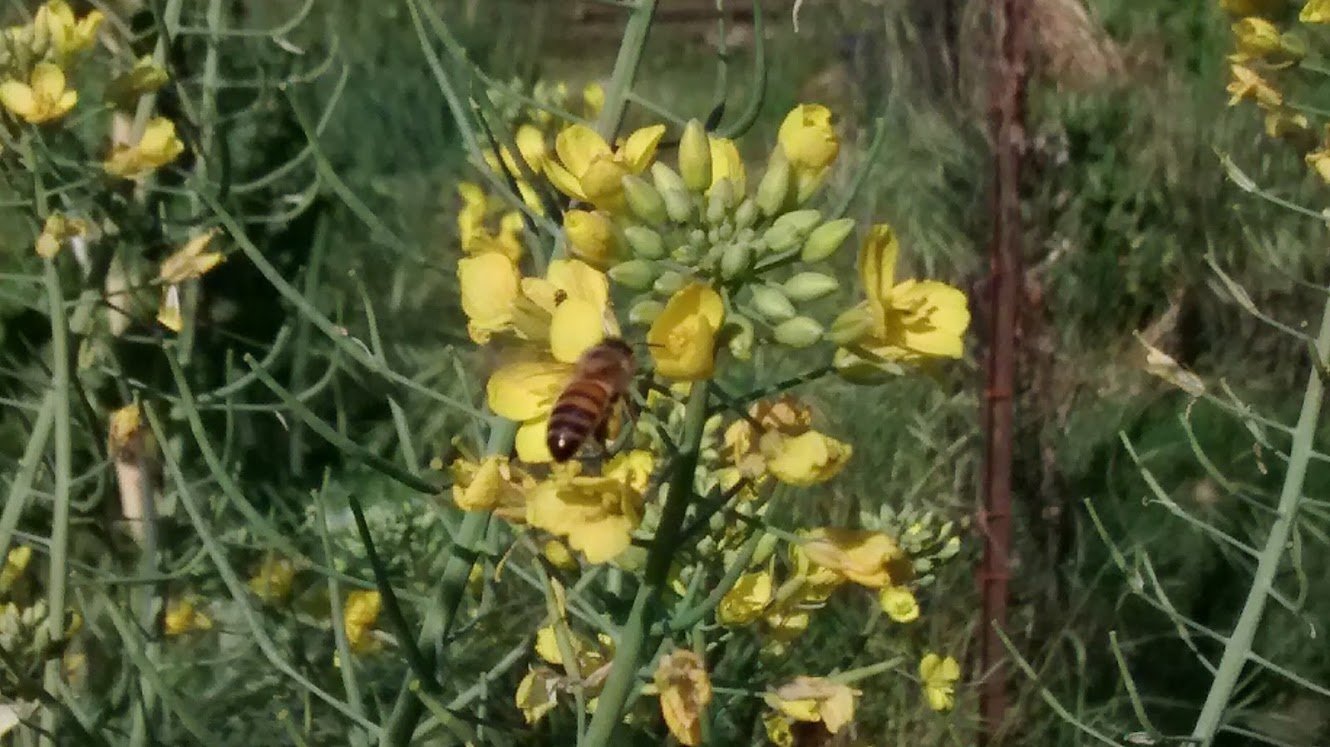 It is always good to see the bees come around. Once they pollinate the flower then sometime after that you start to see the pods.
Here is a picture of the pods. See those pods that kind of look like really small string beans?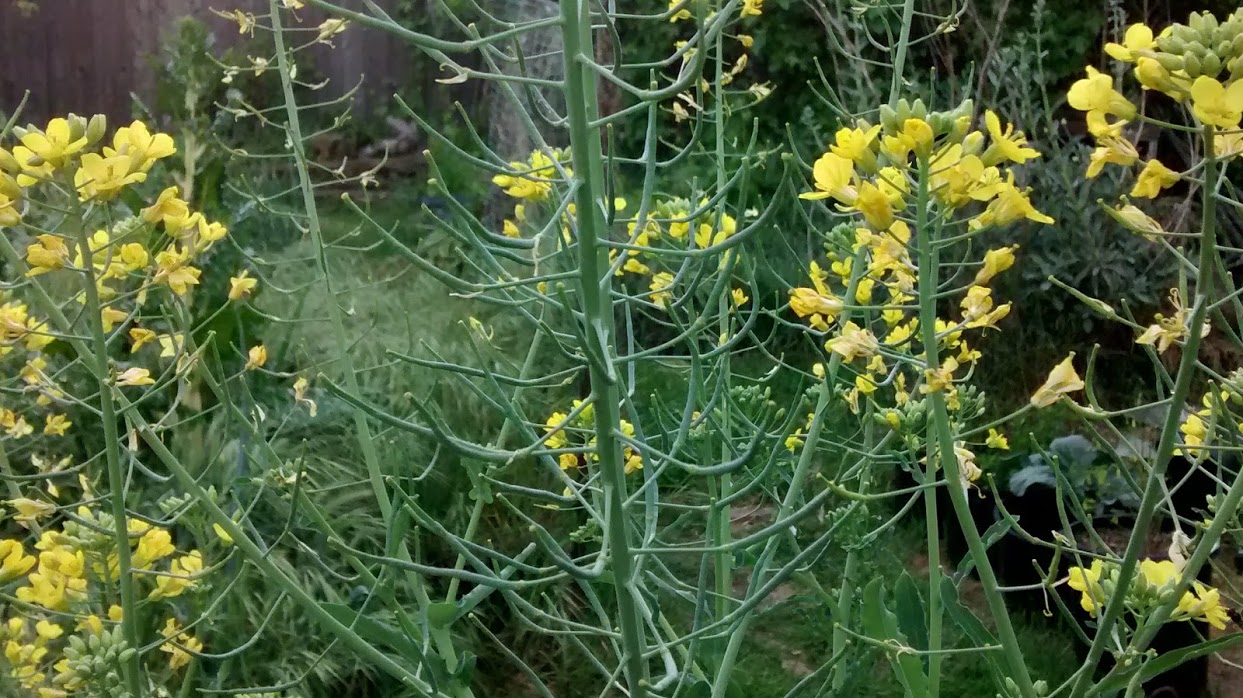 In those pods are seeds that can grow the next generation of kale plants. Nice organic and non-gmo kale seeds.
Do you save seeds for your next planting?
If you enjoyed this blog please upvote and follow.
Thank you, David.
Images are mine taken with my Moto G.