Greetings, everyone! It's been a while since I posted a garden update, not because it's winter, but because I'm on vacation in Mexico. I don't have that much planted because I will only be here for a little over a month more but also because of these little guys.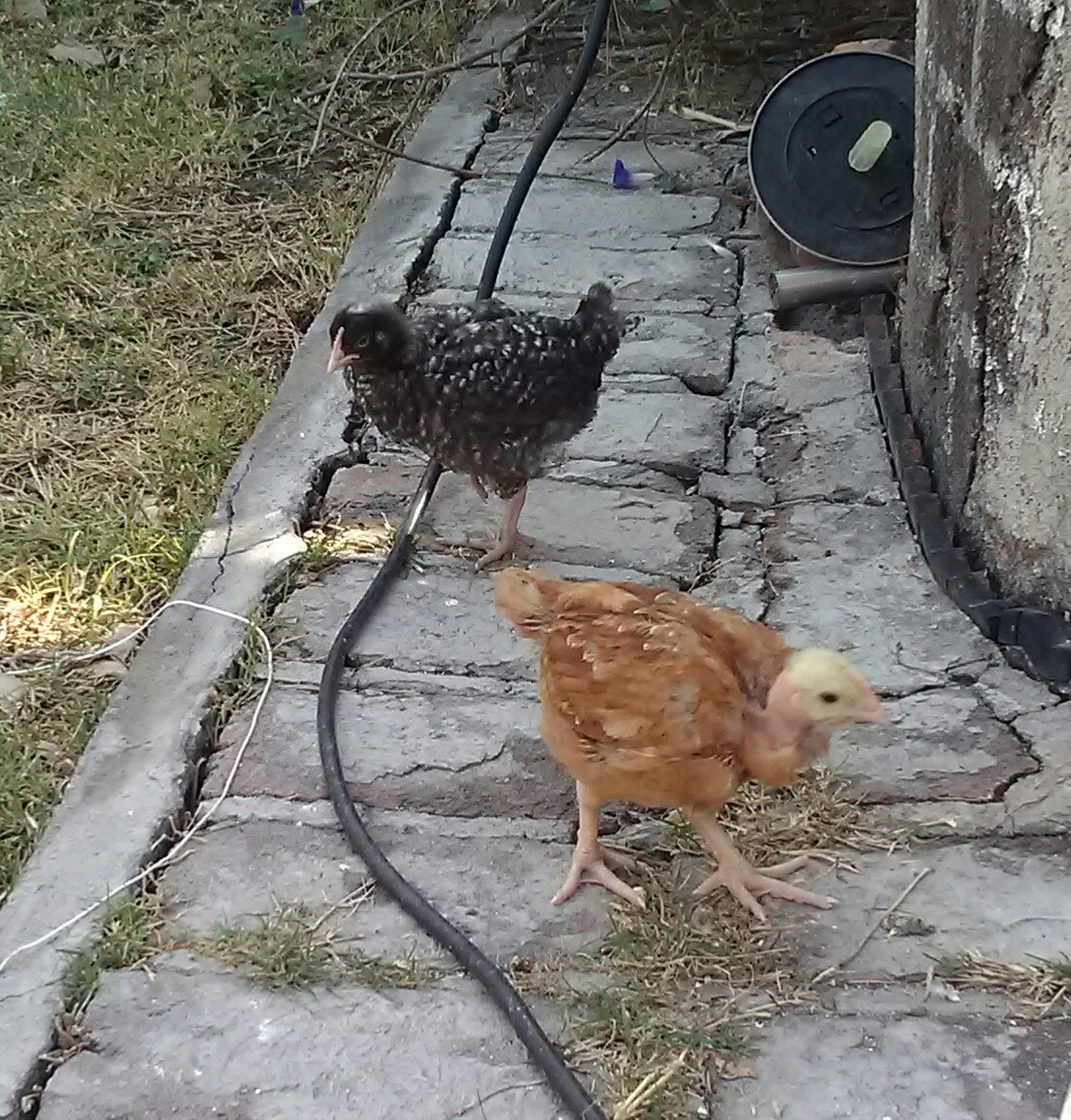 Or should I say girls? Yup, these are Dingleberry's (see introductory post here: https://steemit.com/appics/@proto26/dingleberry-the-rooster) new companions, La Negra aka Blackie and La Pelona aka Baldie.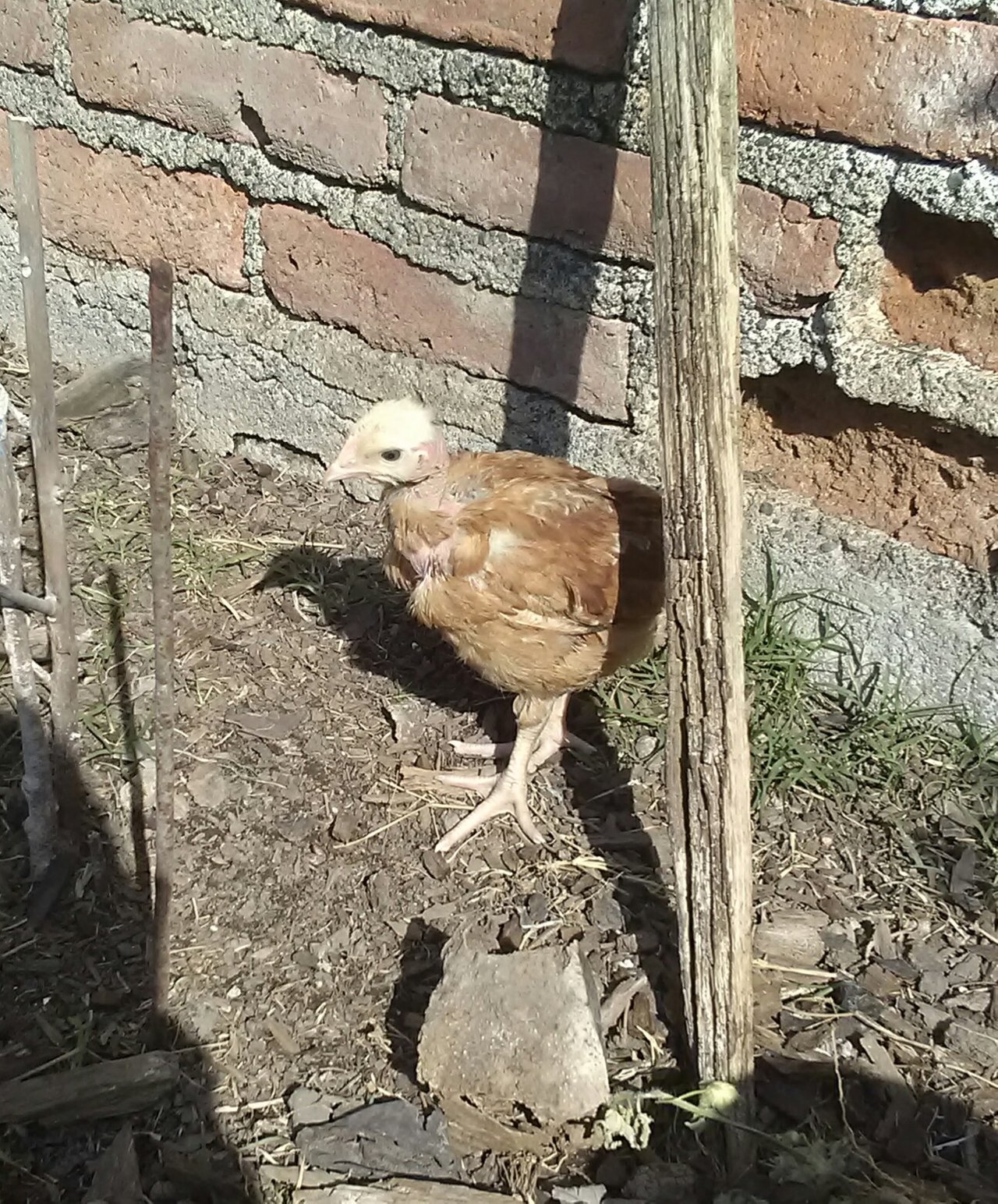 Baldie is so named for the lack of feathers on her neck. Don't worry, she's happy. That's how her breed is.
Chickens are omnivores and will eat seeds, insects, meat, and unfortunately vegetation. Just look at what's left of this pea plant.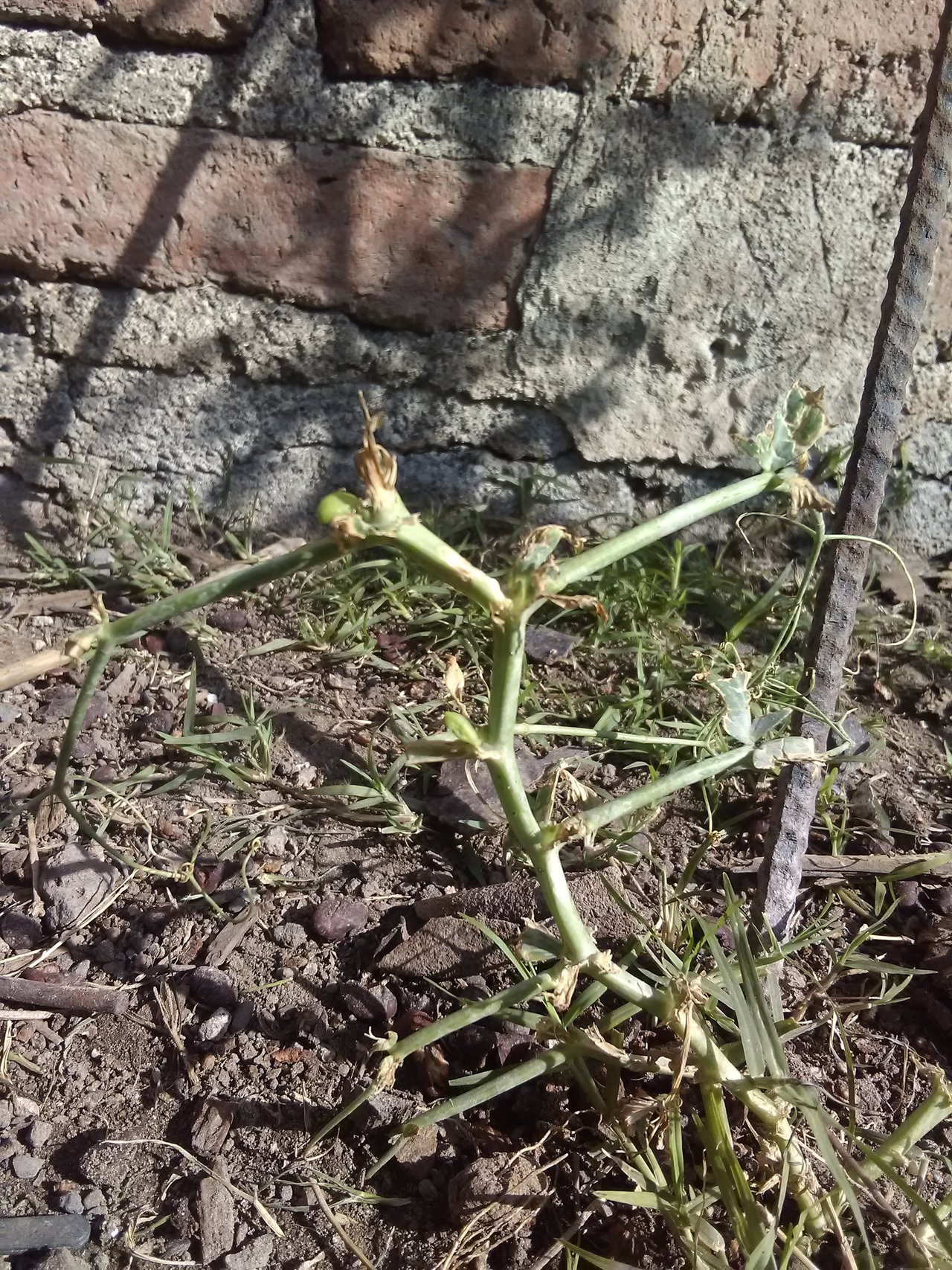 The leaves must be very tasty because they all look like this. I only managed to save this one which was uprooted by some other bird before I transferred it to the container.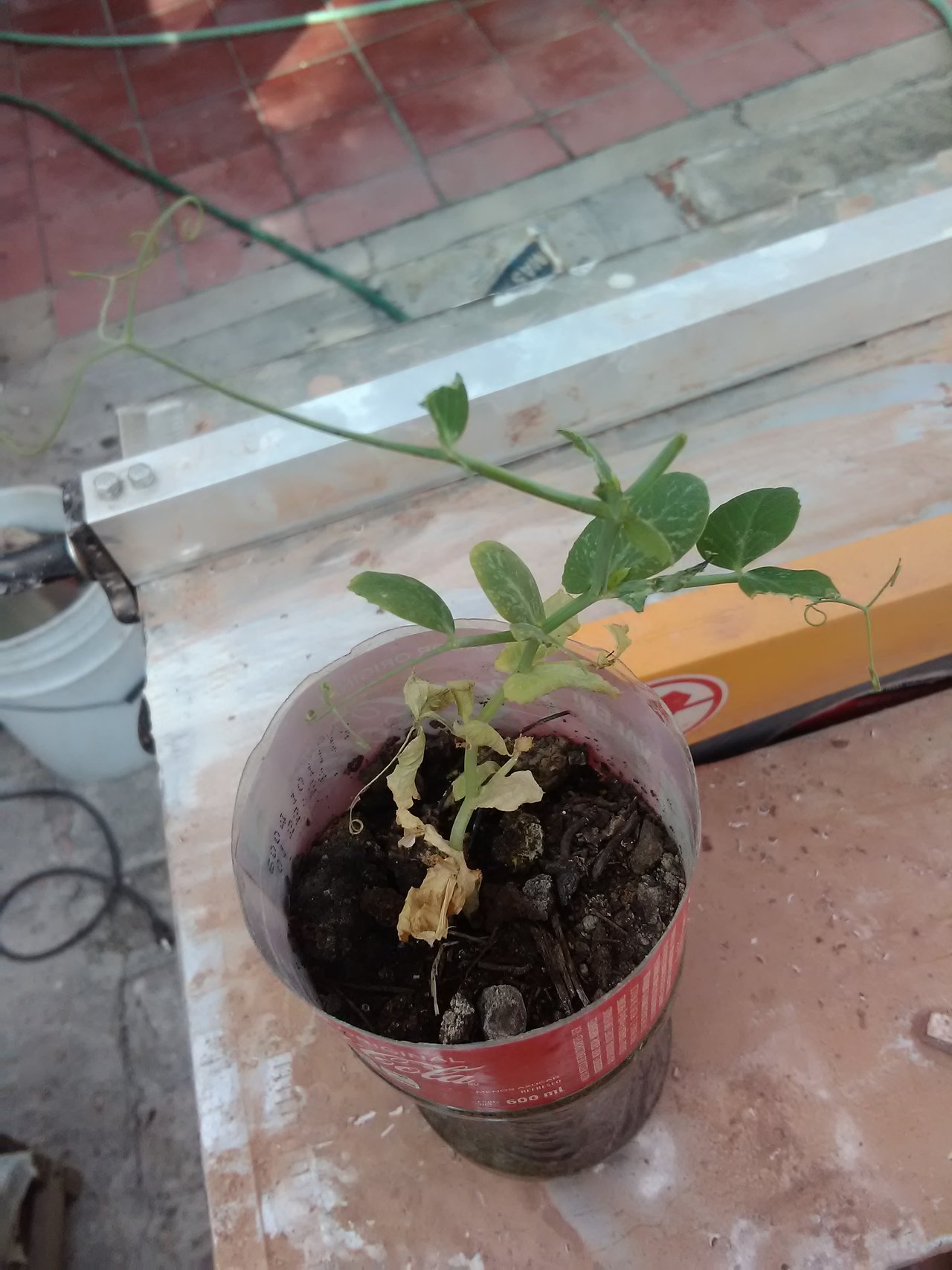 I keep it far away from the others but it looks like Dingleberry managed to find it and tear a few leaves. They leave the beans alone for the most part. Something is plaguing this one though.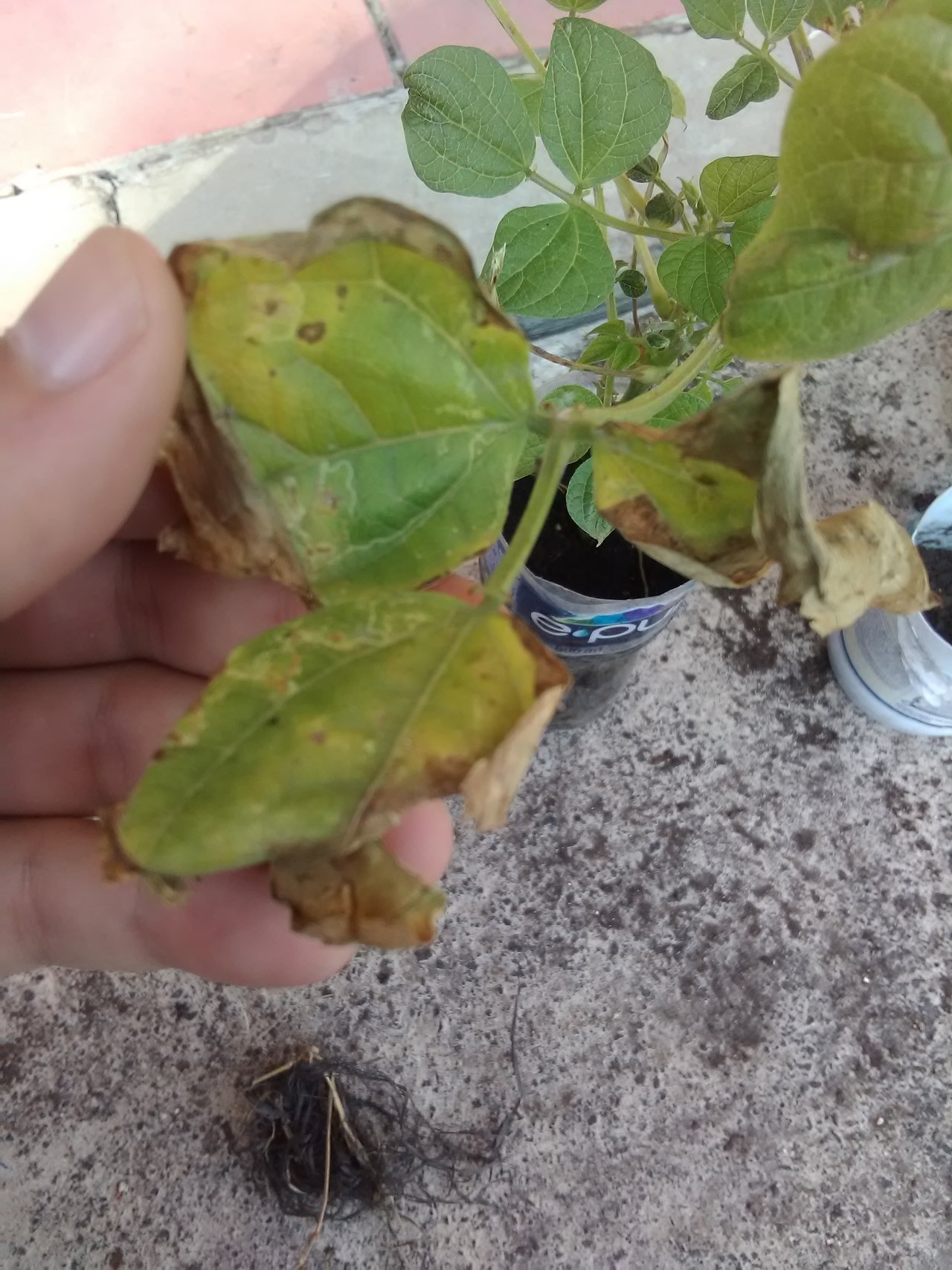 The leaves are shrivelling up and it hasn't bloomed. I hope it does because this is one of the black pinto beans I found mixed in with the normal ones that we eat (seen as seedlings here: https://steemit.com/greendeeds/@proto26/my-eco-friendly-green-deeds-of-the-week ).
The other beans are doing well though and have little pods already! I like planting the unique ones out of the batch and seeing what I get from them.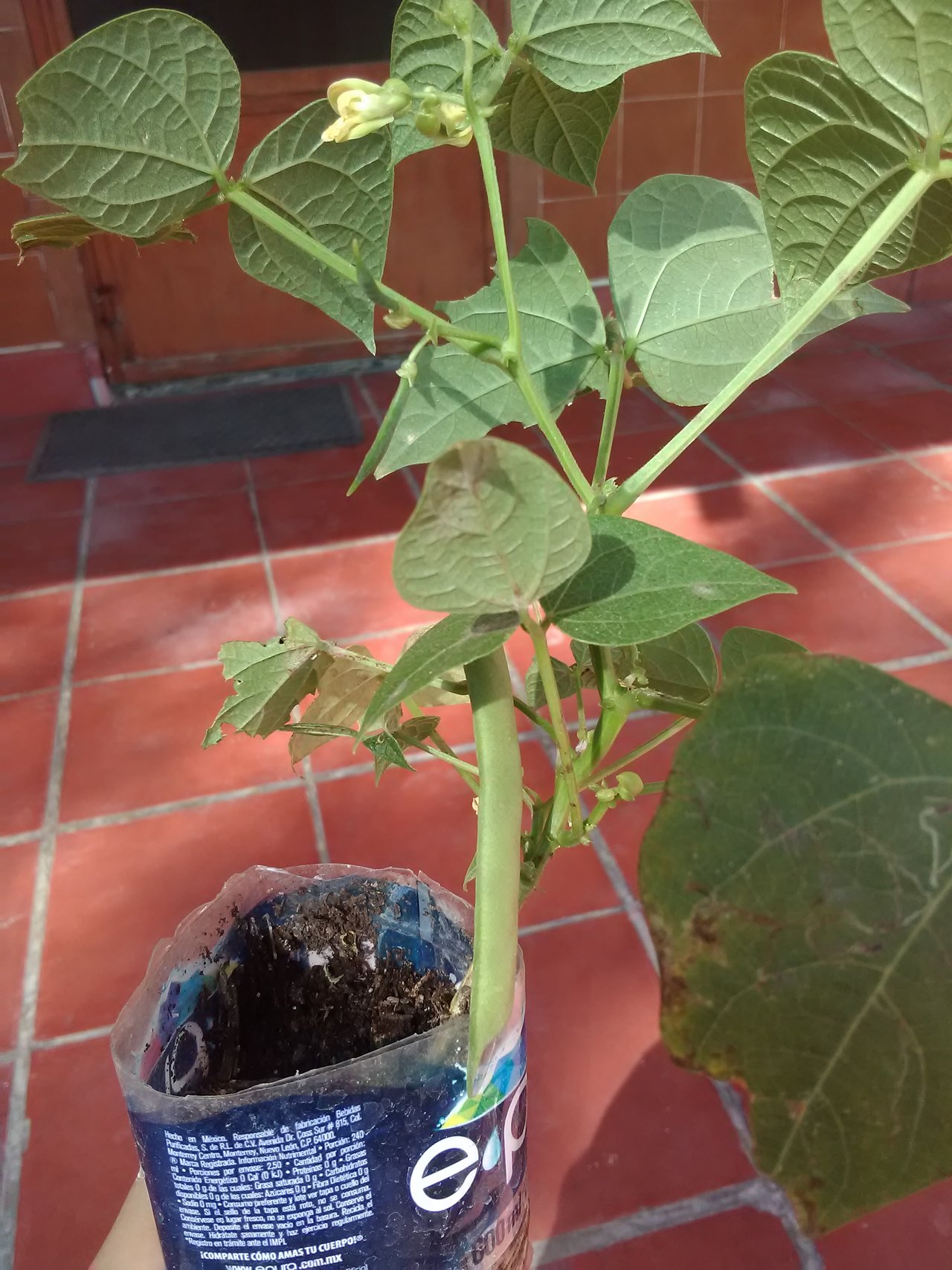 Hopefully I'll still be here when my wheat stalks are ready to harvest so that I can't take some back with me. I picked these seeds up off the ground when I went to the agriculture expo a while ago.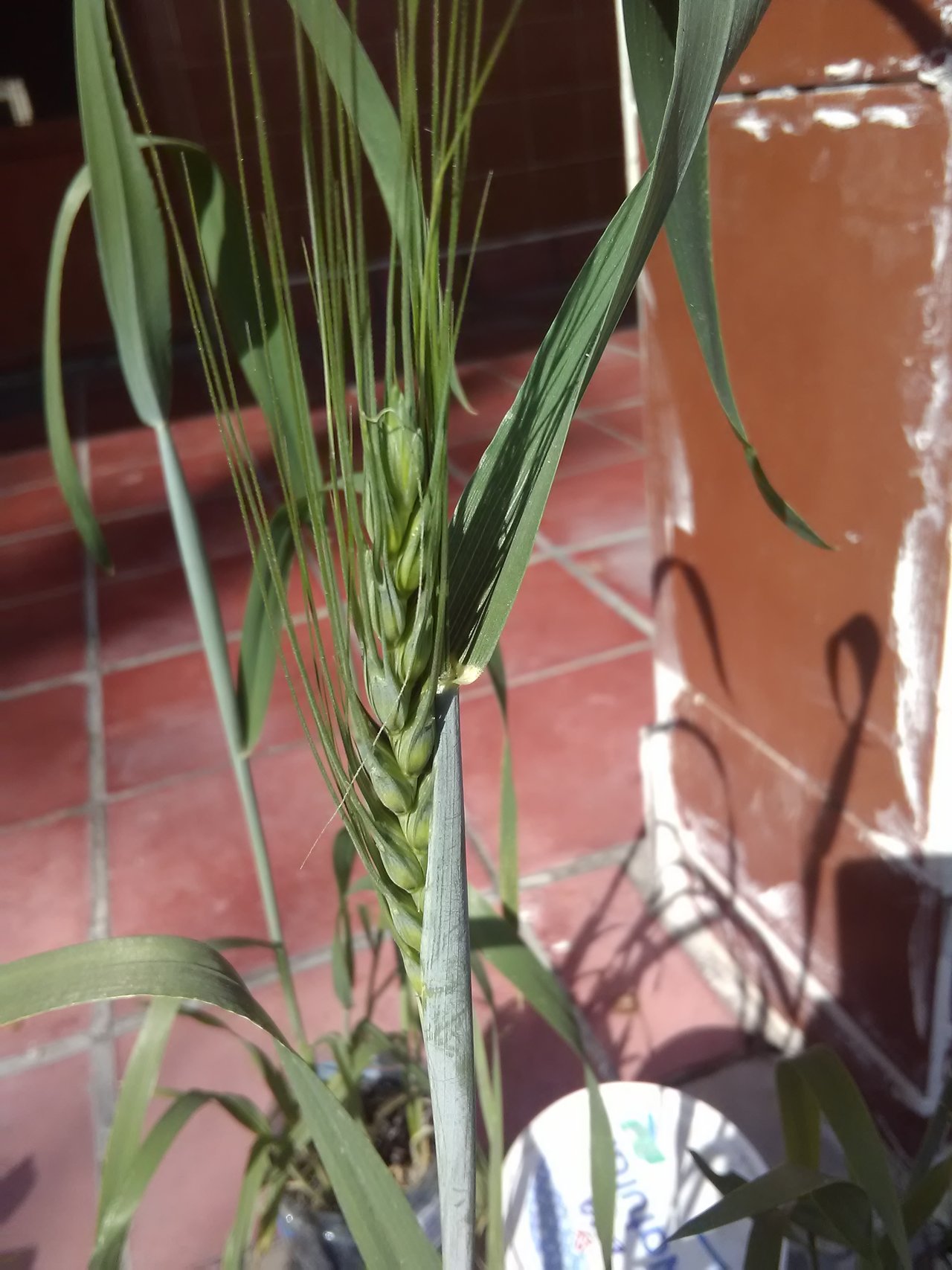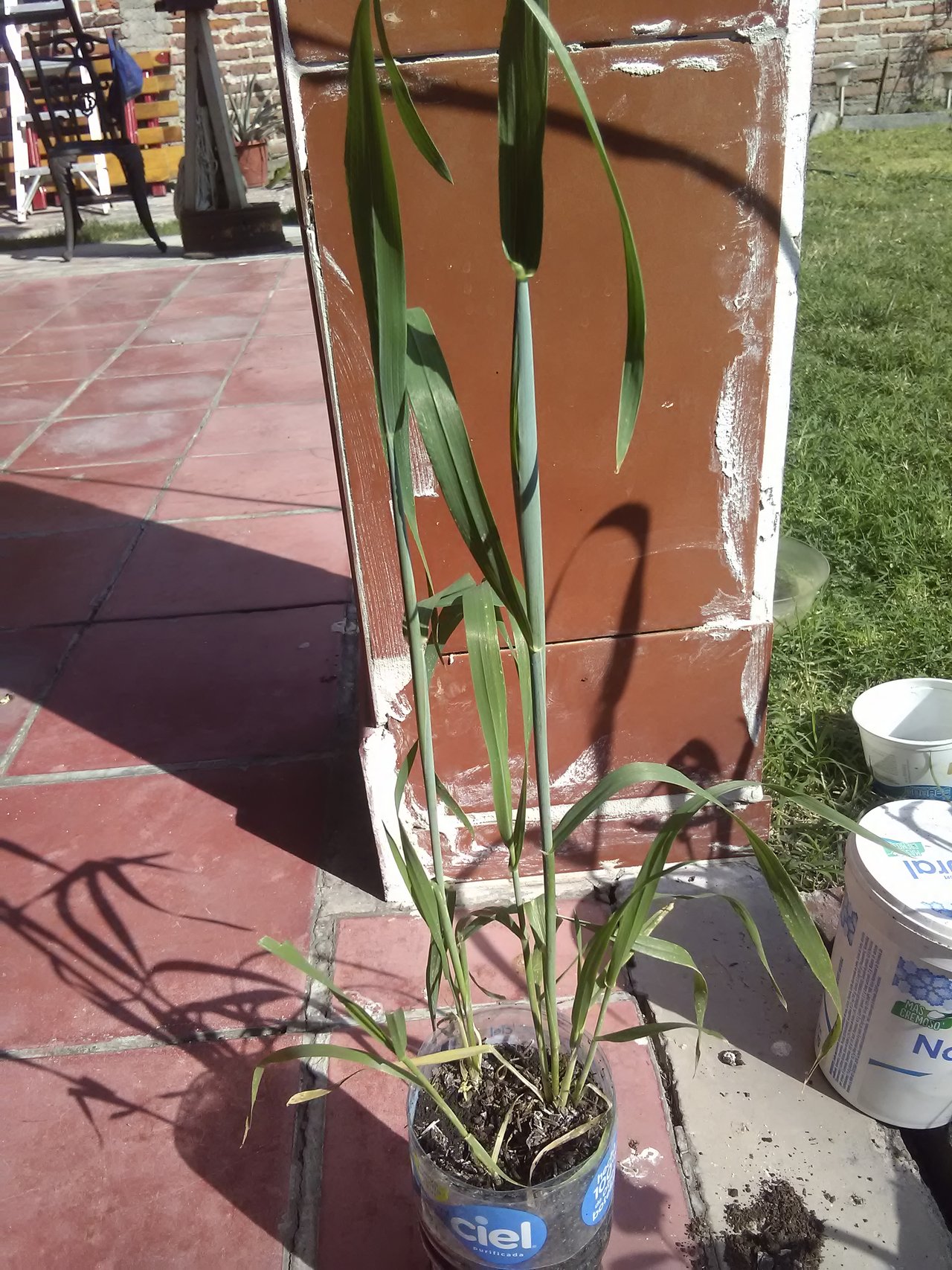 As you can probably tell, it's in the grass family just like corn and oats to name a few.
The rose garden is in the front yard and it has some one of a kind flowers.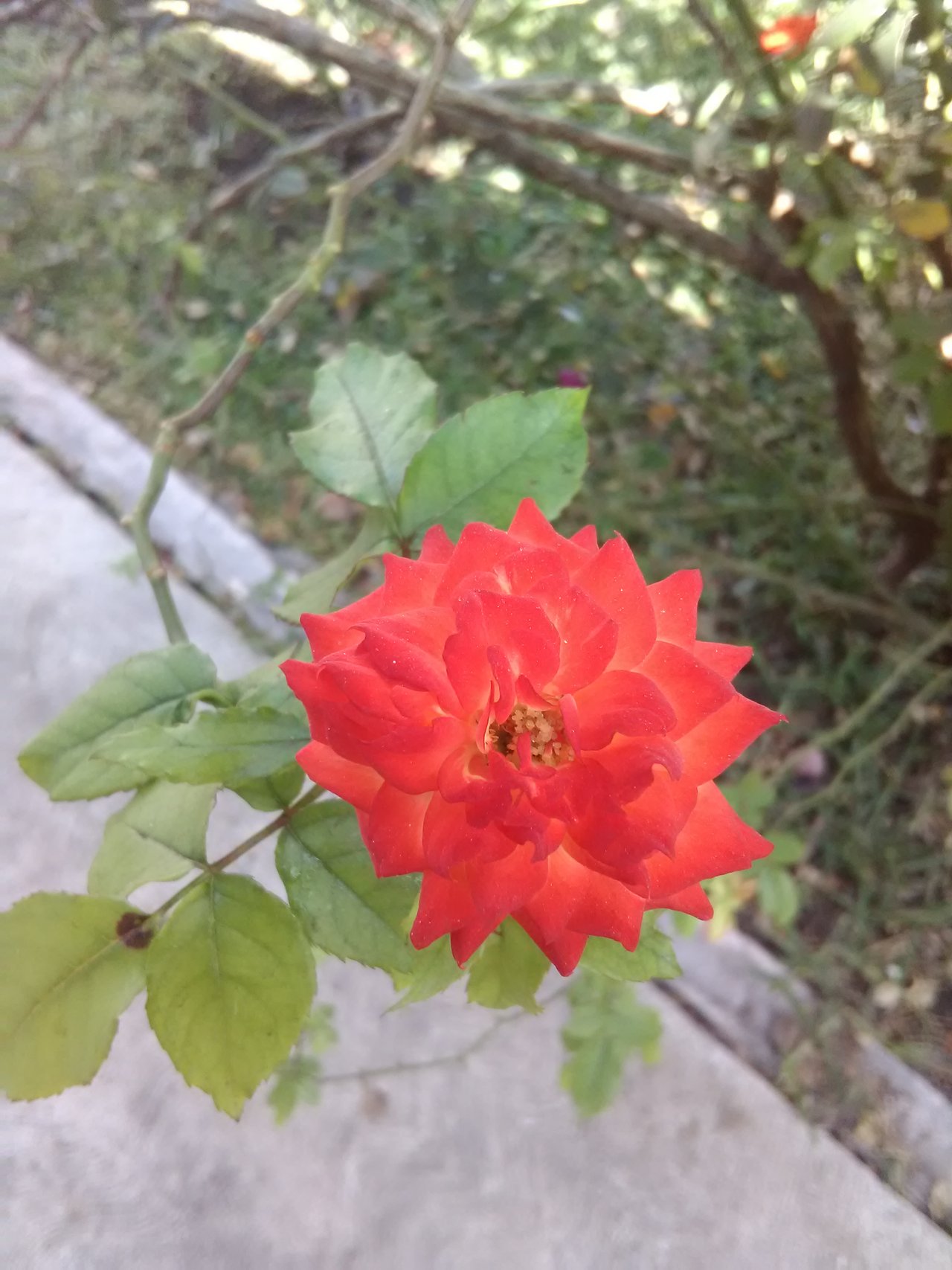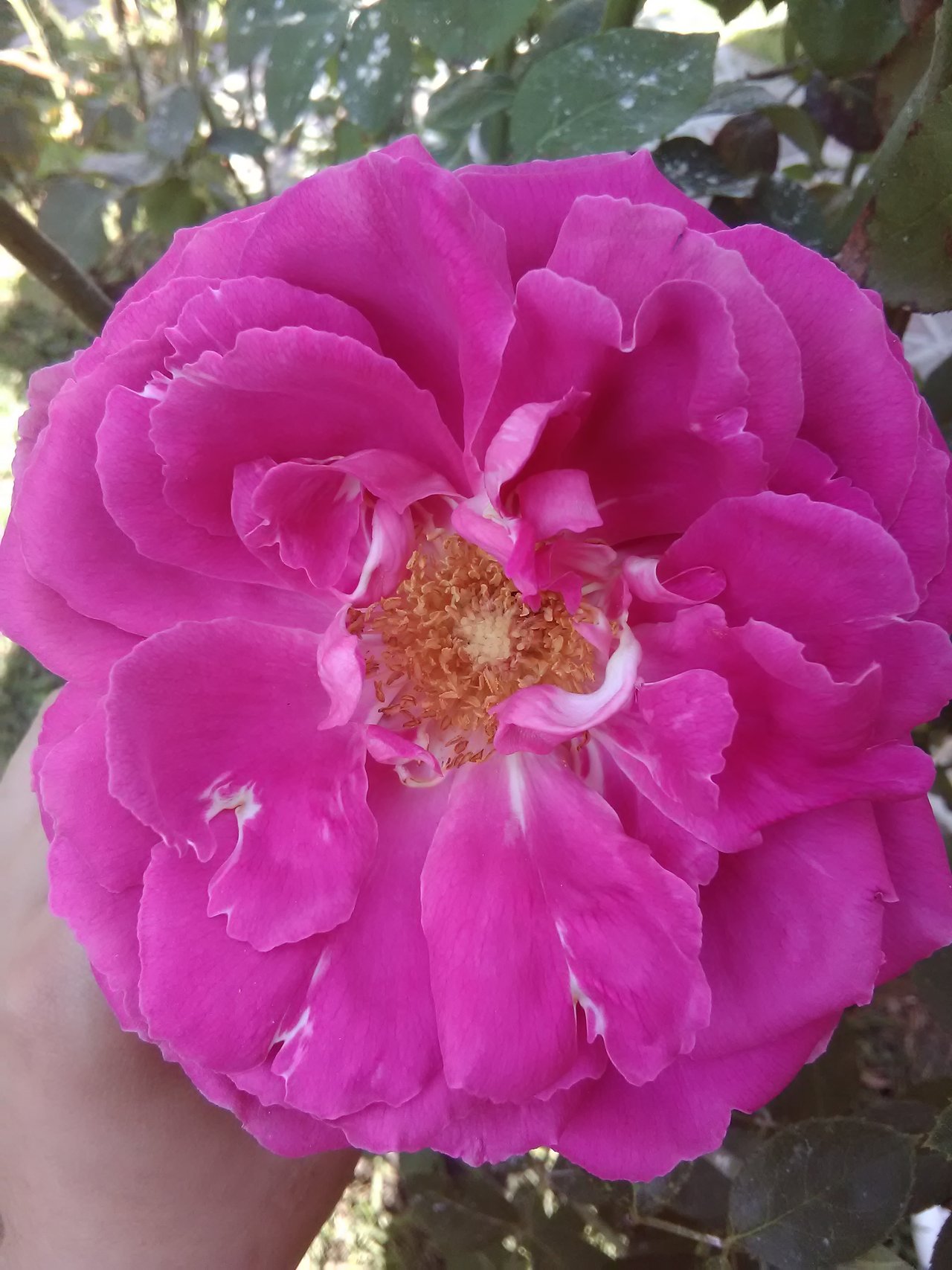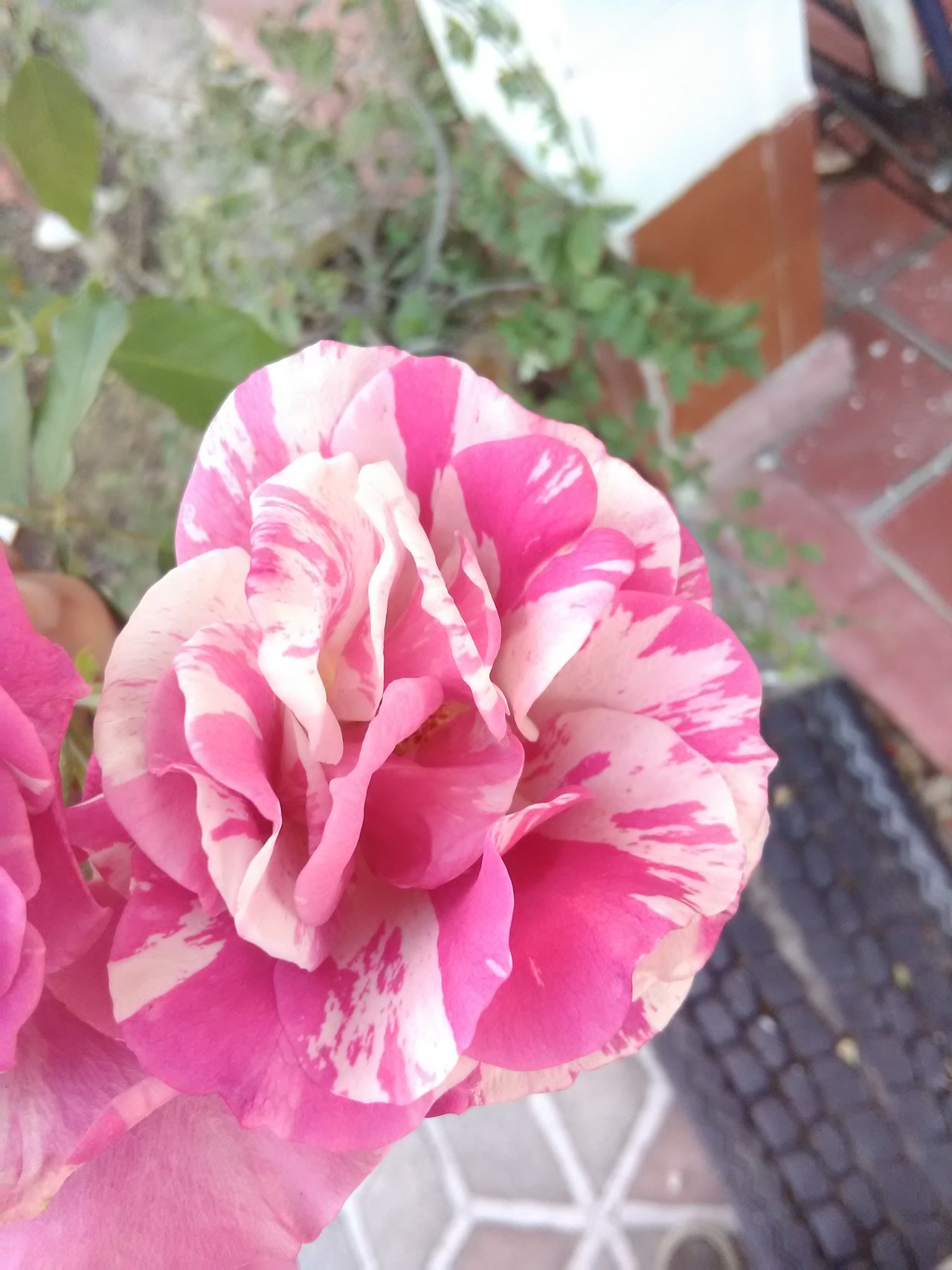 I like this one a lot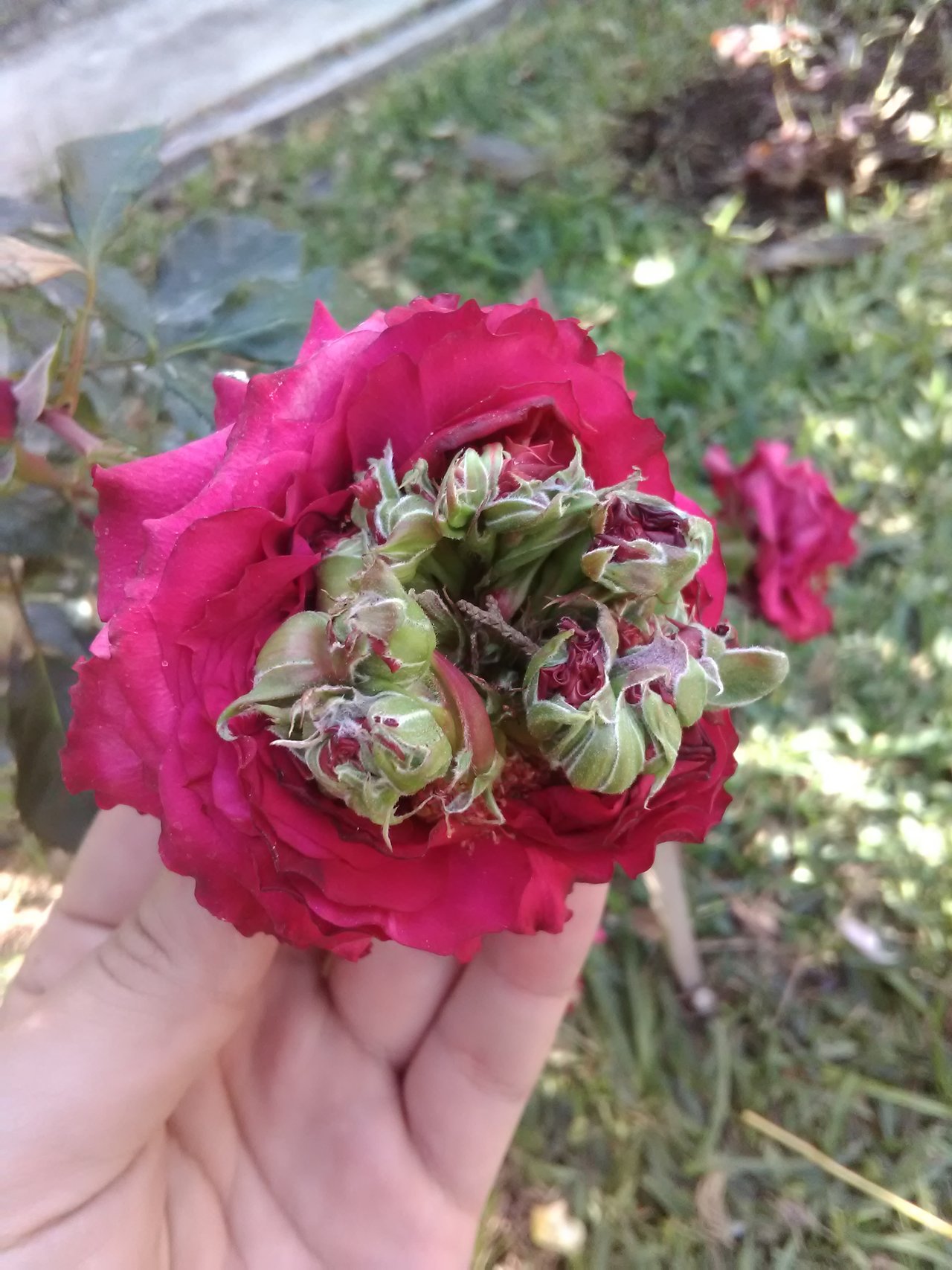 I don't know what's going on with the last one. It looks like multiple flower buds coming from the center of an existing flower. The bloom itself has lasted a long time with the green in the center developing more and more. We'll see what the future holds for it.
That's pretty much all that's happening in my garden today. Any questions? Comments? Let me know. Thanks for stopping by.
That's all, folks!