It's been cooling down and I think it's making the plants stop growing as well. We had a real hot and dry summer but a good amount of rain so far this fall.
Many of the bulbs I planted have not sprouted to life, making me wonder if I got duds or if they will emerge next year. Some of these bulbs are Crocus, and Solomans seal, false Solomans seal, and Golden rod. I hope to see them next year. I guess time will tell.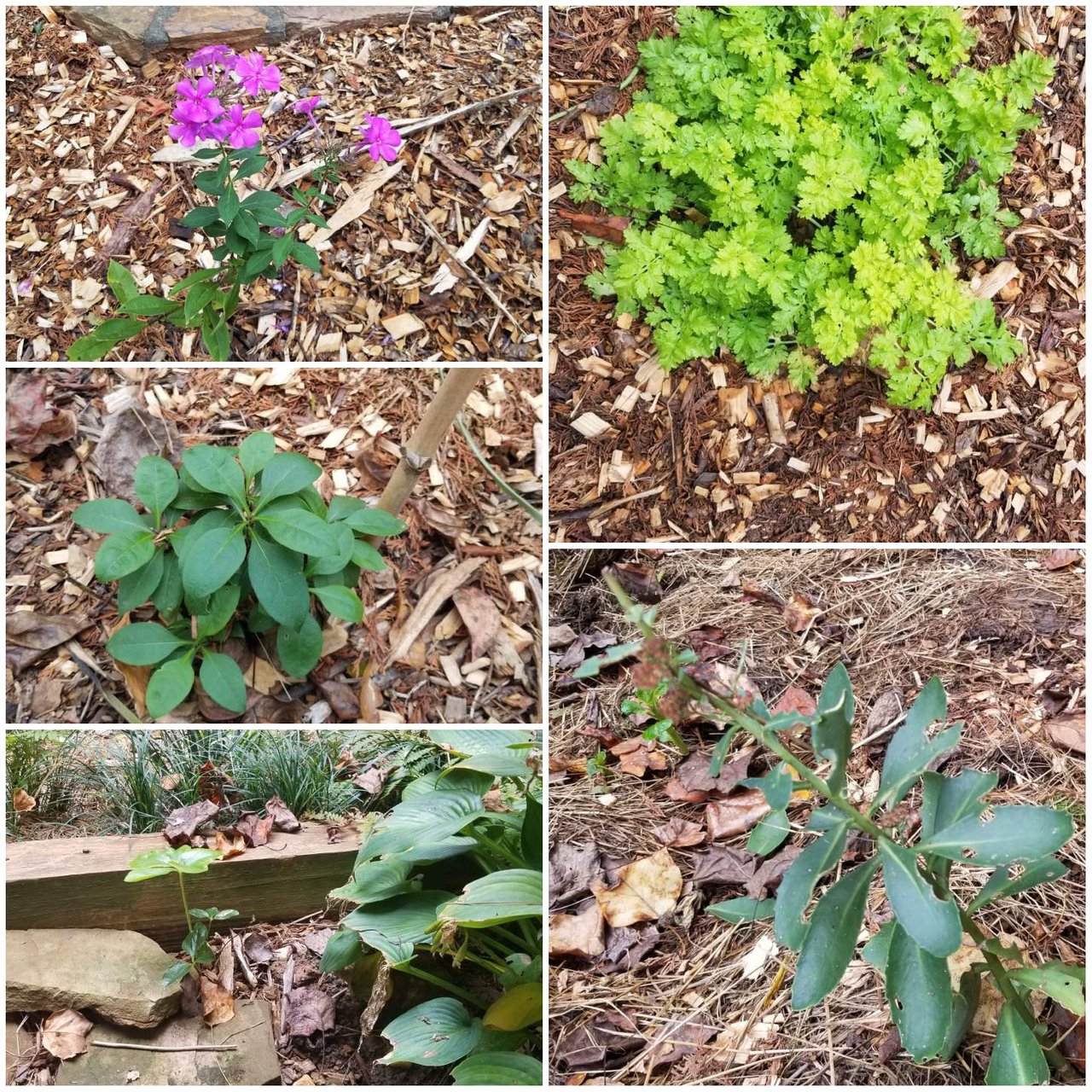 In the above there are Lenten Rose, Yarrow, Feverfew and a pink flowering plant I forgot the name of.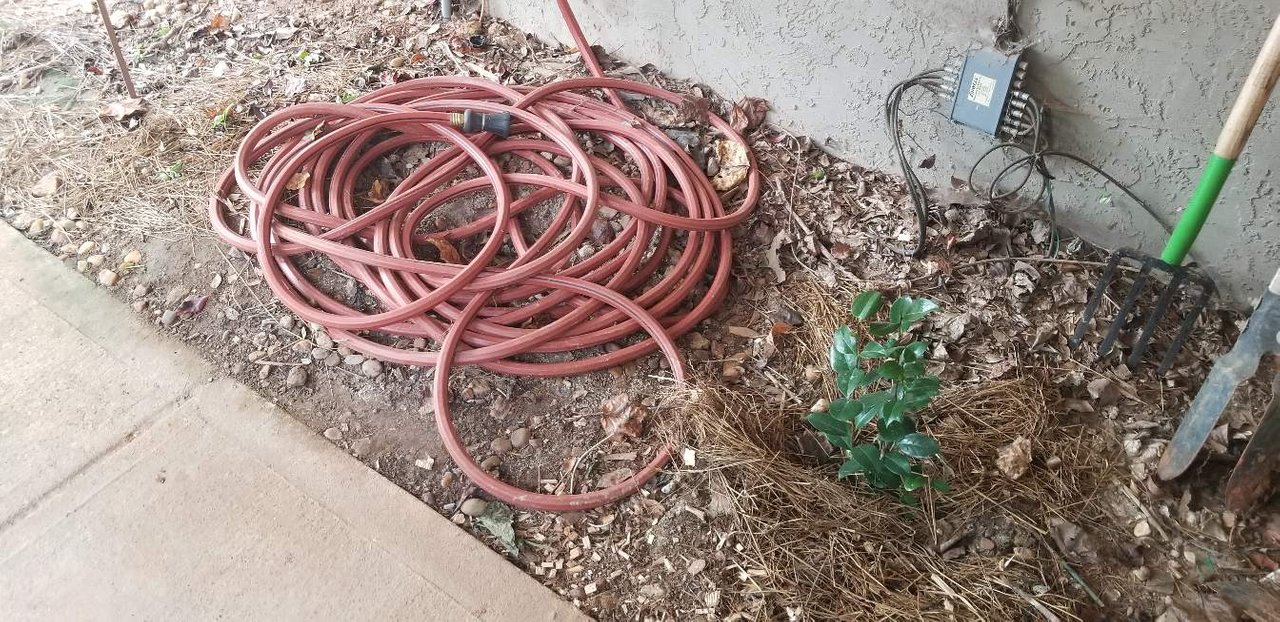 Camilla's have been planted all over the property. I have some planted in a shaded area with a roof overhang.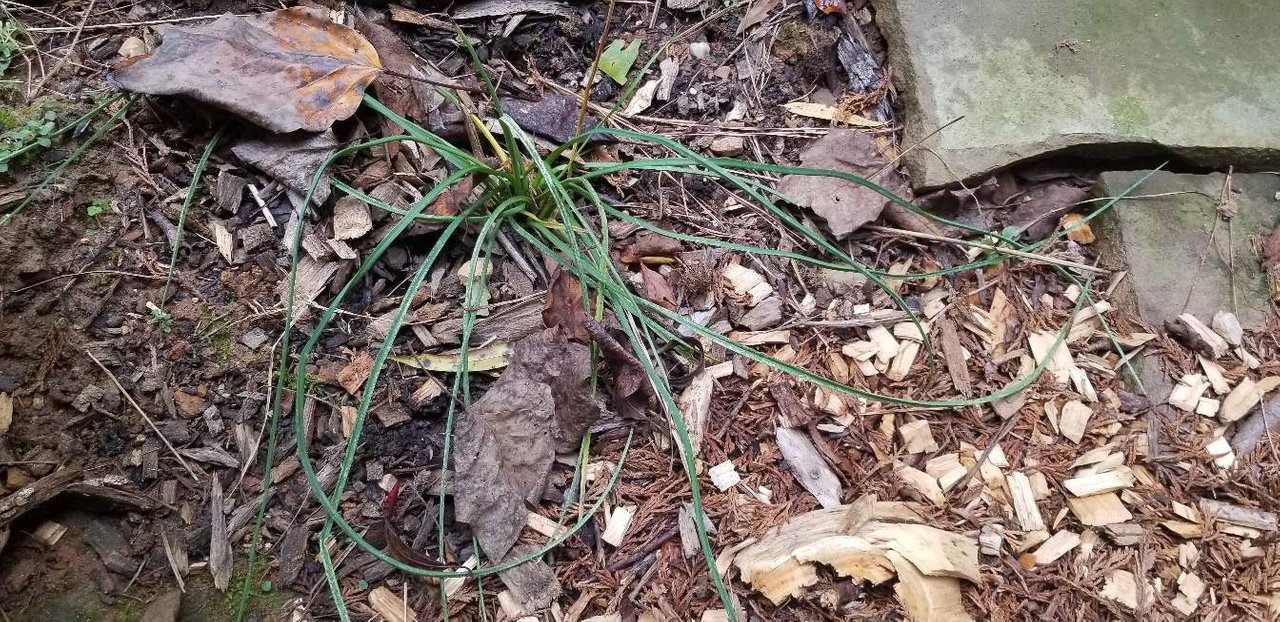 This is a Red Hot Poker plant but looking quite sad at the moment. Hoping next year it comes back strong.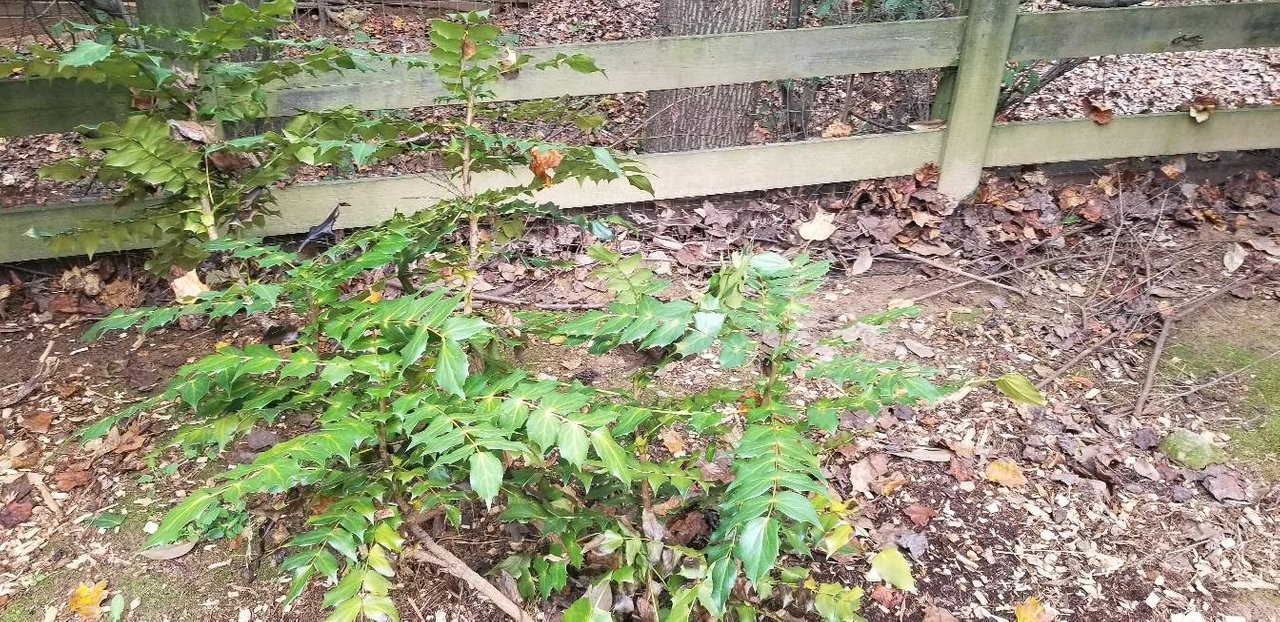 I moved one of the two Leatherleaf plants I have. Since the Bees loved it last year I moved the second one closer to where the Bee home will be.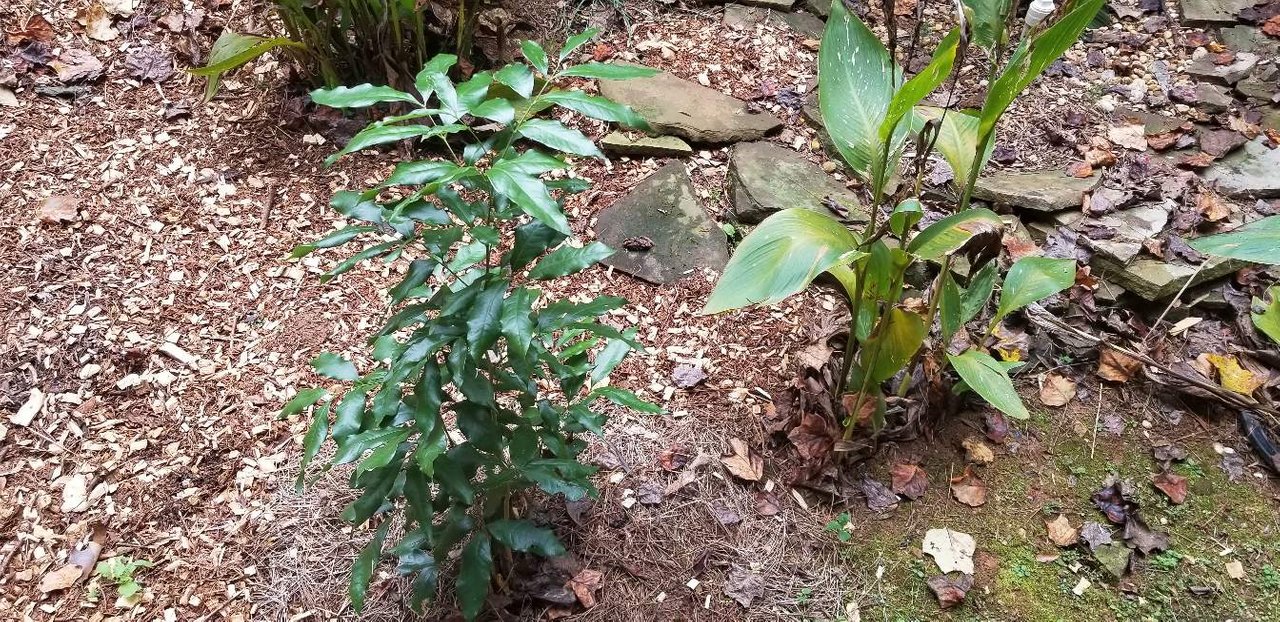 Suprised my Lychee has survived a winter in Georgia. I wonder if it will survive again this year... Not really meant to be grown in North Georgia.
Maybe I'll get lucky and receive another pile of hardwood chips. That will help me protect the freshly sprouted plants during the winter.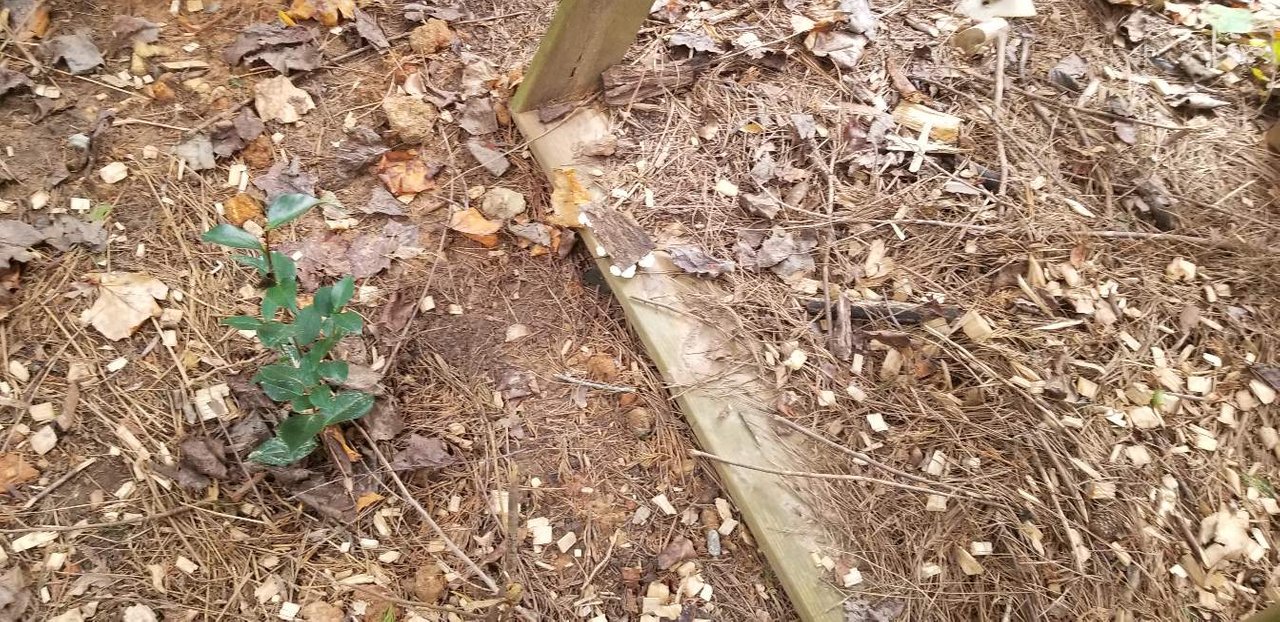 The Camilla's should flower eventually and when they do, they may be a good pollen source for the Mason Bees during the early spring. Hoping many plants help with this, the Leatherleaf and Blueberry Bush are the primary targets for the bees. So hoping these plants help give them more choices.
Posted using Partiko Android