6 days since my last post here on the steem blockchain, and I have been so busy.
I have made some drastic changers to my garden, That I wish that I had implemented from the start.
Since living here I have had to learn a lot about gardening, from cultivating cuttings, sowing seeds and looking after everything that grows.
The idea behind my garden is to bring in nature, nature in all forms, but one particular insect and that is the butterfly.
I was reading a blog post the other day that said that this years butterflies were down by 52% in mexico, that is where all the monarchs travel to in winter from america.
52% is a drop that I for one wouldn't like to see, but in the UK we have lost about 80% of our butterflies since the 80's. which is scary if you think about why we need butterflies in our ecosystem.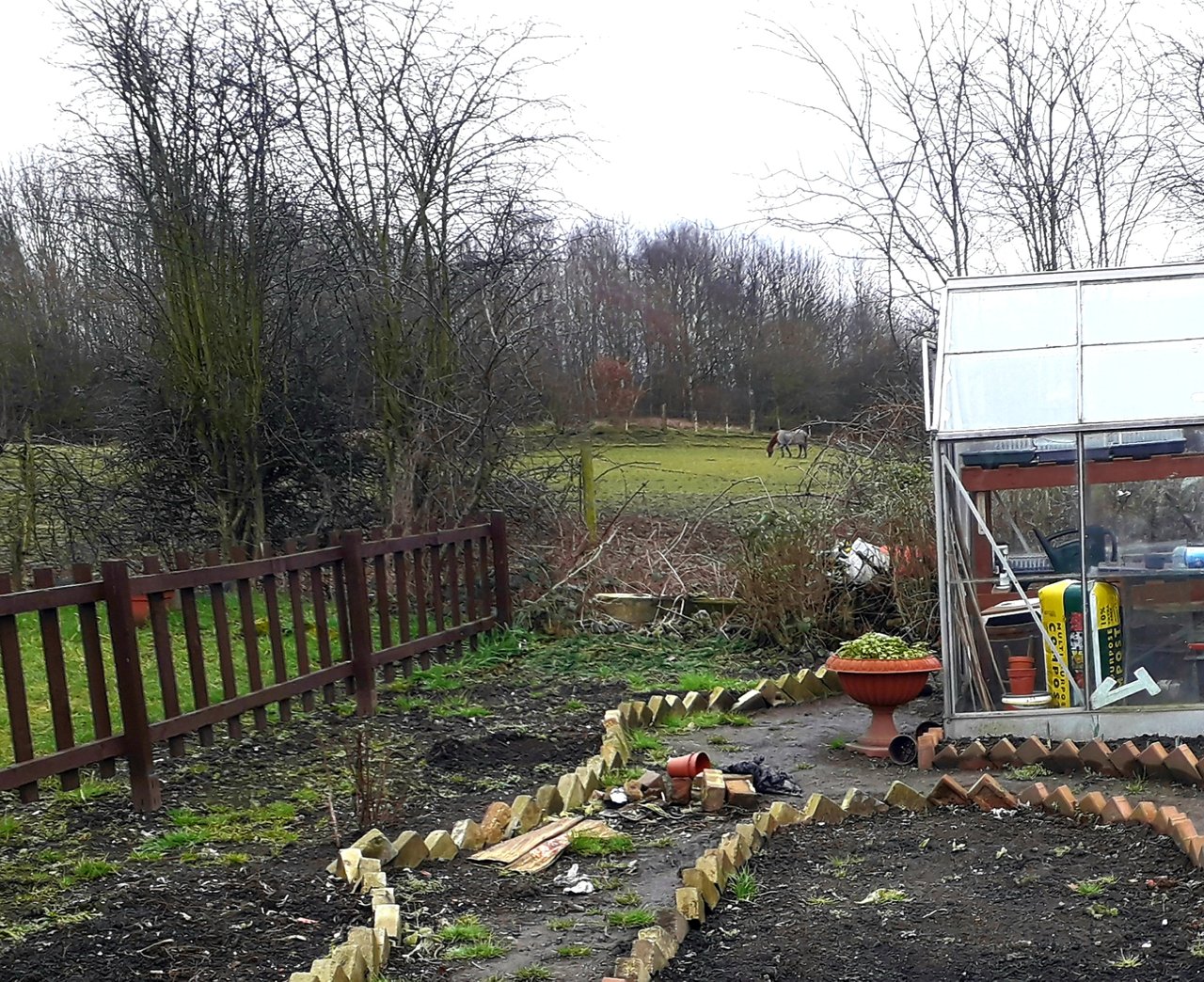 My garden is 100% designed to bring in as many butterflies as possible, and to add to the numbers I am also building a caterpillar house that can and will house 100's of caterpillars at one time. ( this will be another post at a later date)
When I cleared my garden 2 years ago I knew what I was wanting to do with the land from the get go, I had plans and ideas, but these have changed since reading a lot over the winter period.
One of the problems with the design of my garden was light, and I will explain why.
I got a greenhouse for free and erected it and left it in the place that it was put up, why? due to been lazy and not thinking about consequences at a later date, that date been now.
When I put the greenhouse up, I thought to myself that it would be fine where it was as it was getting sun, but after months of it standing in the same place I found that only 2 sides of my greenhouse was getting sun.
This was a big mistake, as we all know that plants need light to grow and greenhouses are supposed to aid in the growth of plants.
I knew this year I was going to have to move the greenhouse, I had a choice to make, leave it where it was and turn it to the side or move it to another place in the garden.
Now moving a greenhouse is no easy task, it takes a little planning and a lot of hard work.
I decided to move the greenhouse to a different spot in the garden to maximize the amount of light it was getting.
With doing this I had to make some changes to the garden, which means that I am going to have to start from scratch once again for the whole garden.
I knew that is was going to be a long and hard job, but I knew that I was going to enjoy it.
I had to remove 6 privet bushes from the back of the garden and that was a full days worth of grafting to get this done.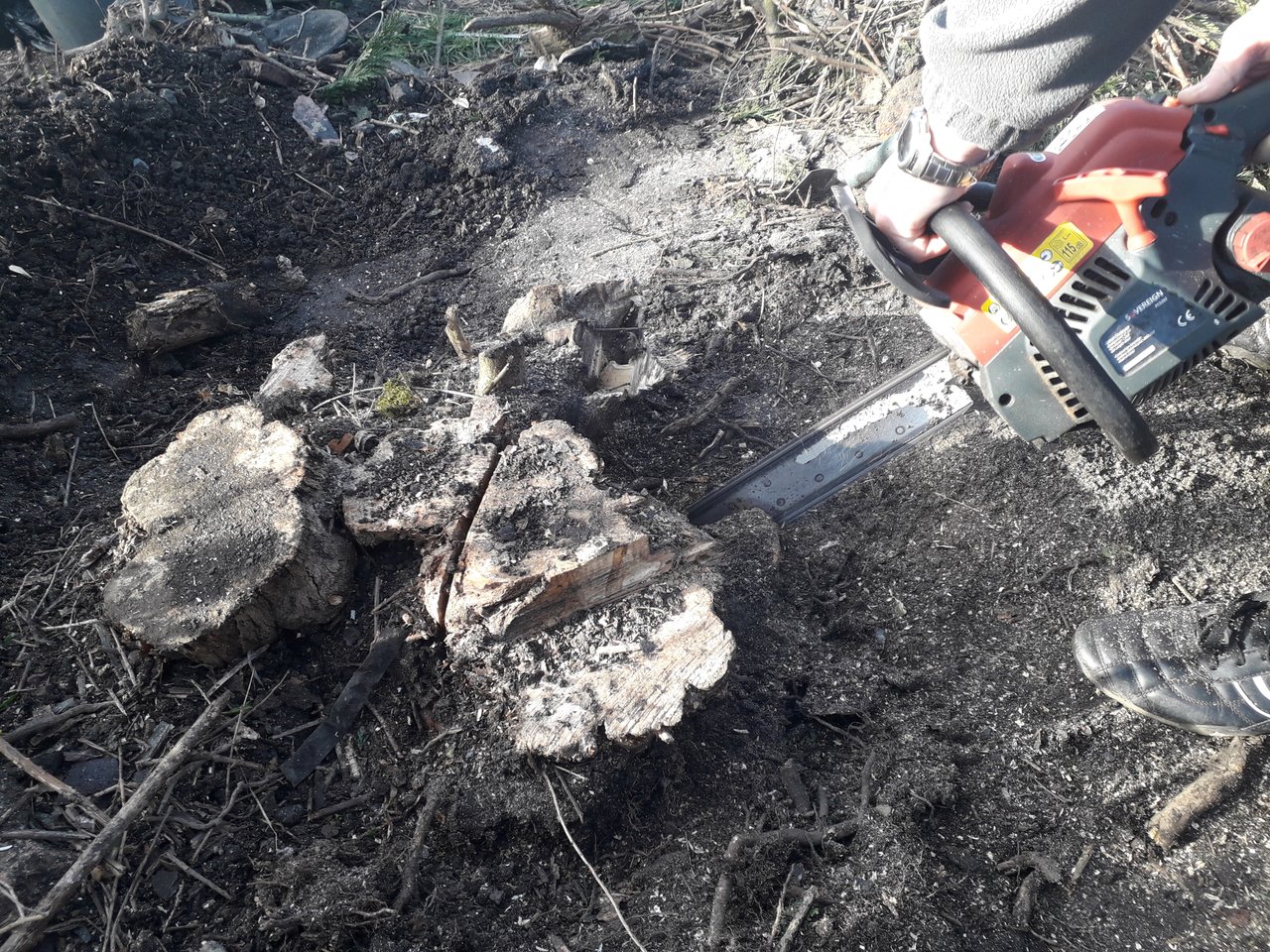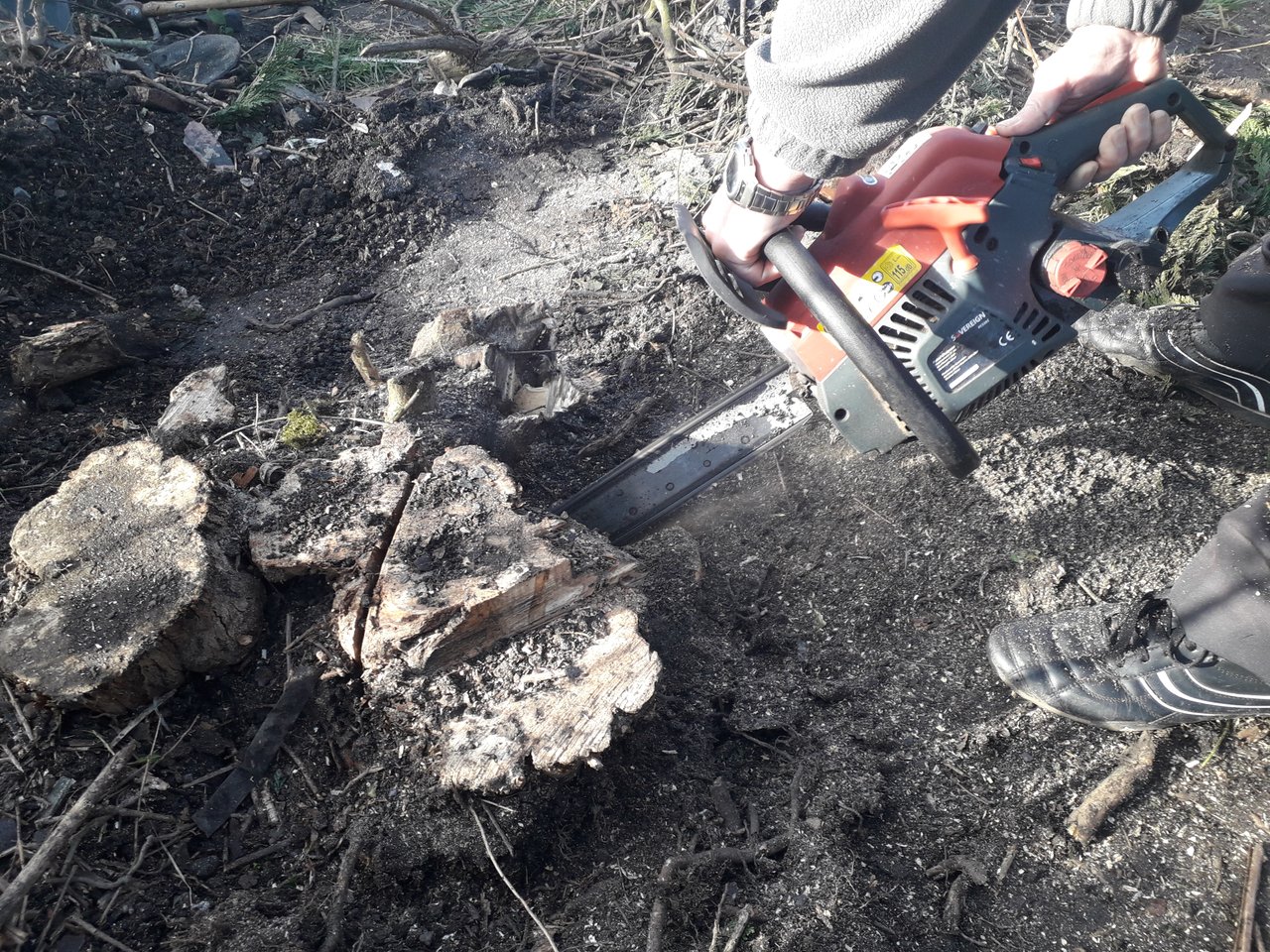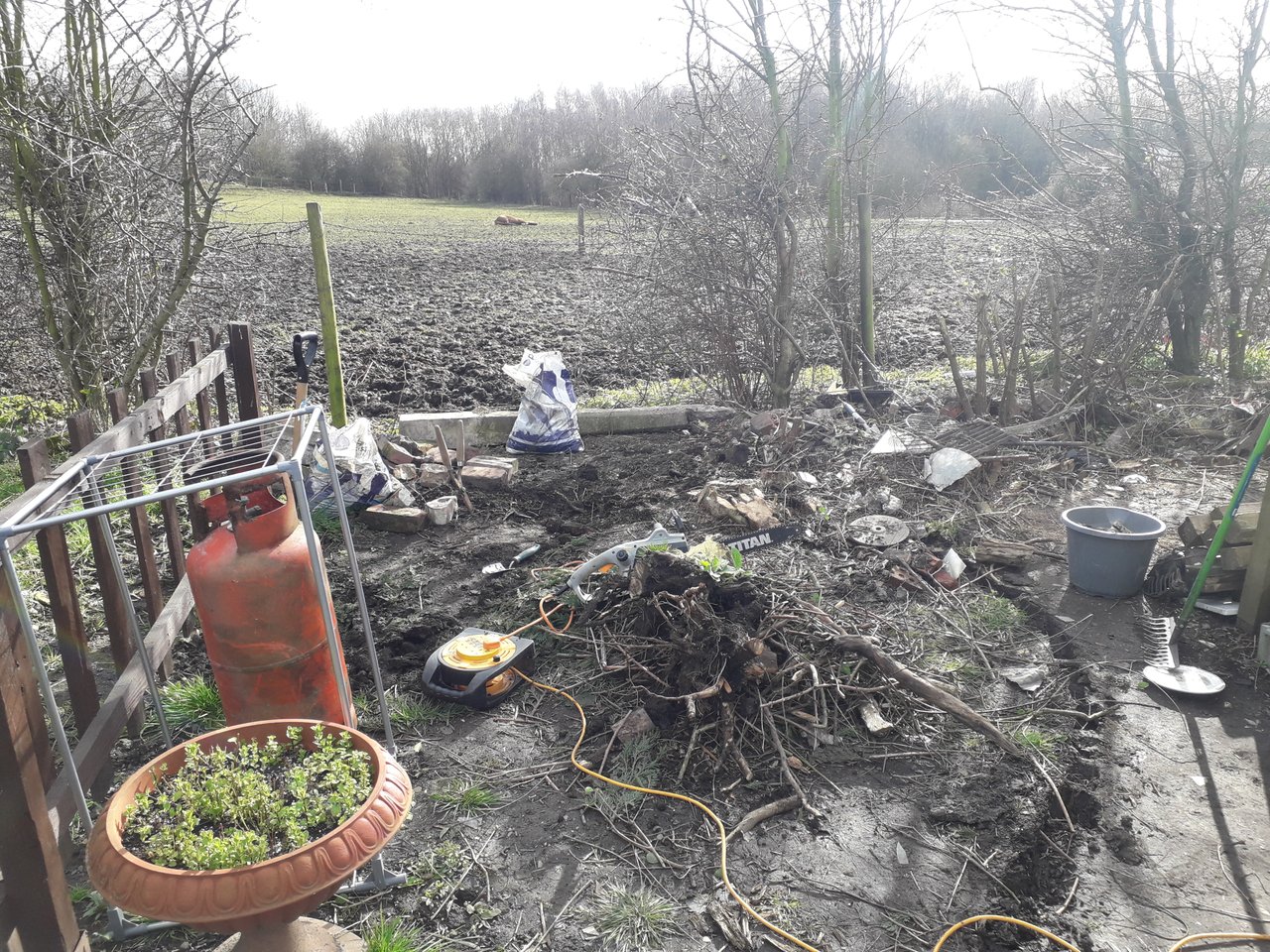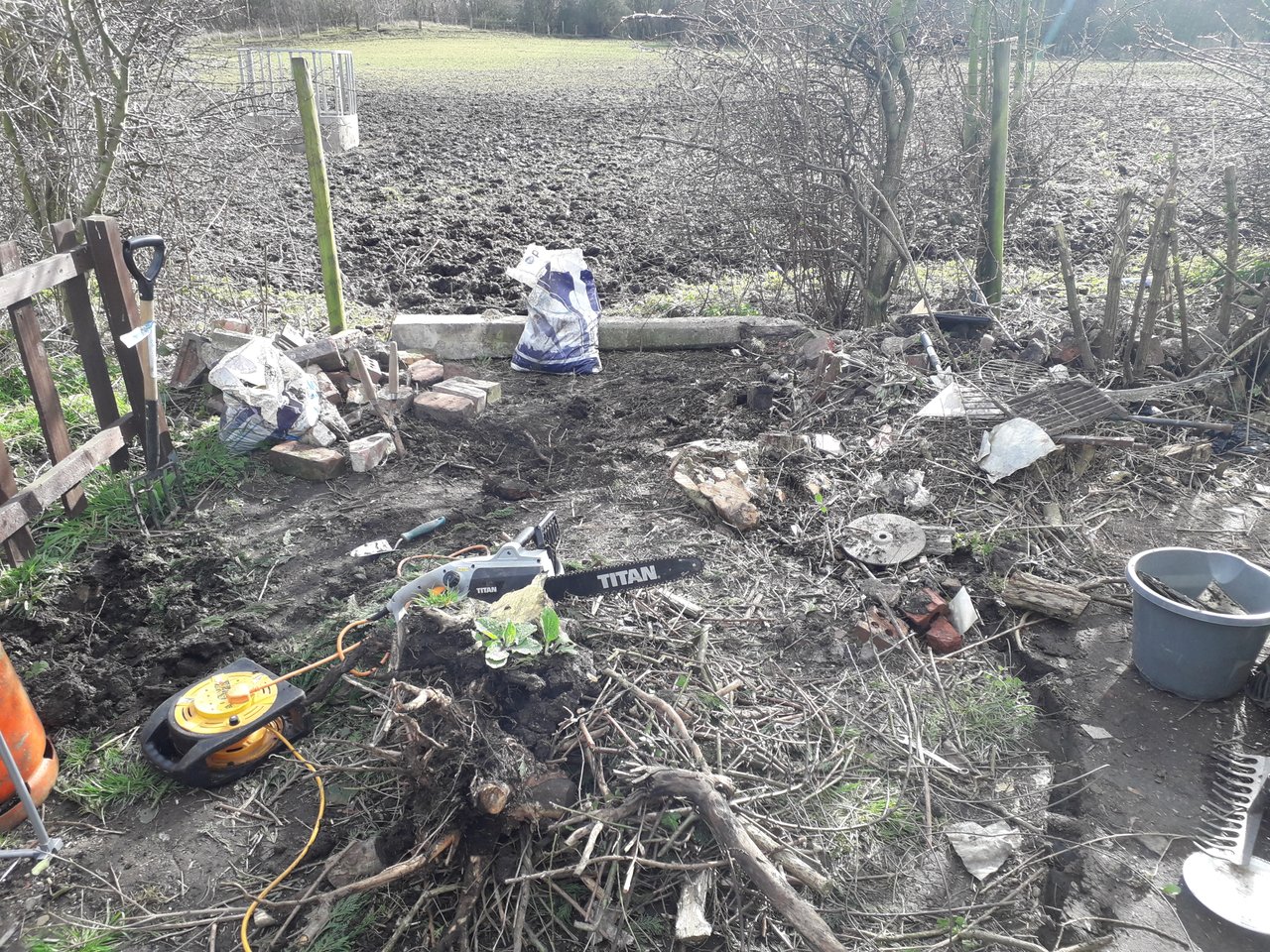 I started by digging around the privets and exposing the roots to them, then it was a case of cutting the roots with my chainsaw, the problem was how big these bushes had got and I had to cut some of them in half to remove them completely.
One the bushes were out, I had to then make sure that the soil was level for the move of the greenhouse and using a Rotavator I was able to achieve this with help form a rake.
It was then a case of taking the contents out of the greenhouse and placing them around the garden, then I had to remove all the glass from the roof and the front and back of the greenhouse, so in the end we ended up picking the greenhouse up with 8 pains of glass still in it.
We picked it up and made our way 12 feet across the garden, it was heavy and by this point I was getting tired, but it wasn't time to stop as there was more work to be done.
Once the greenhouse was in place it was time to add the glass back to the greenhouse, and all the contents that I had taken out.
By this point I was lagging as I was so tired.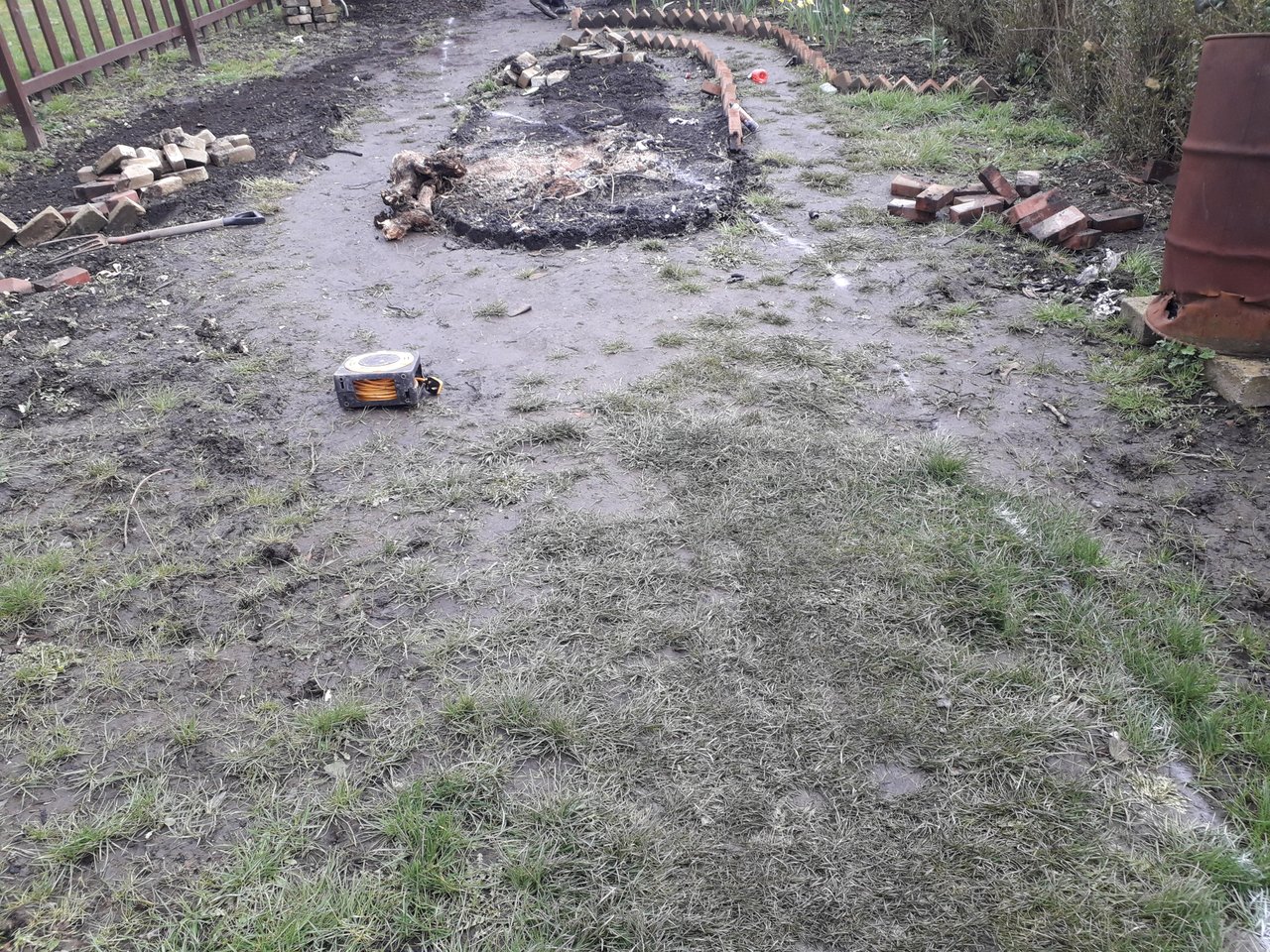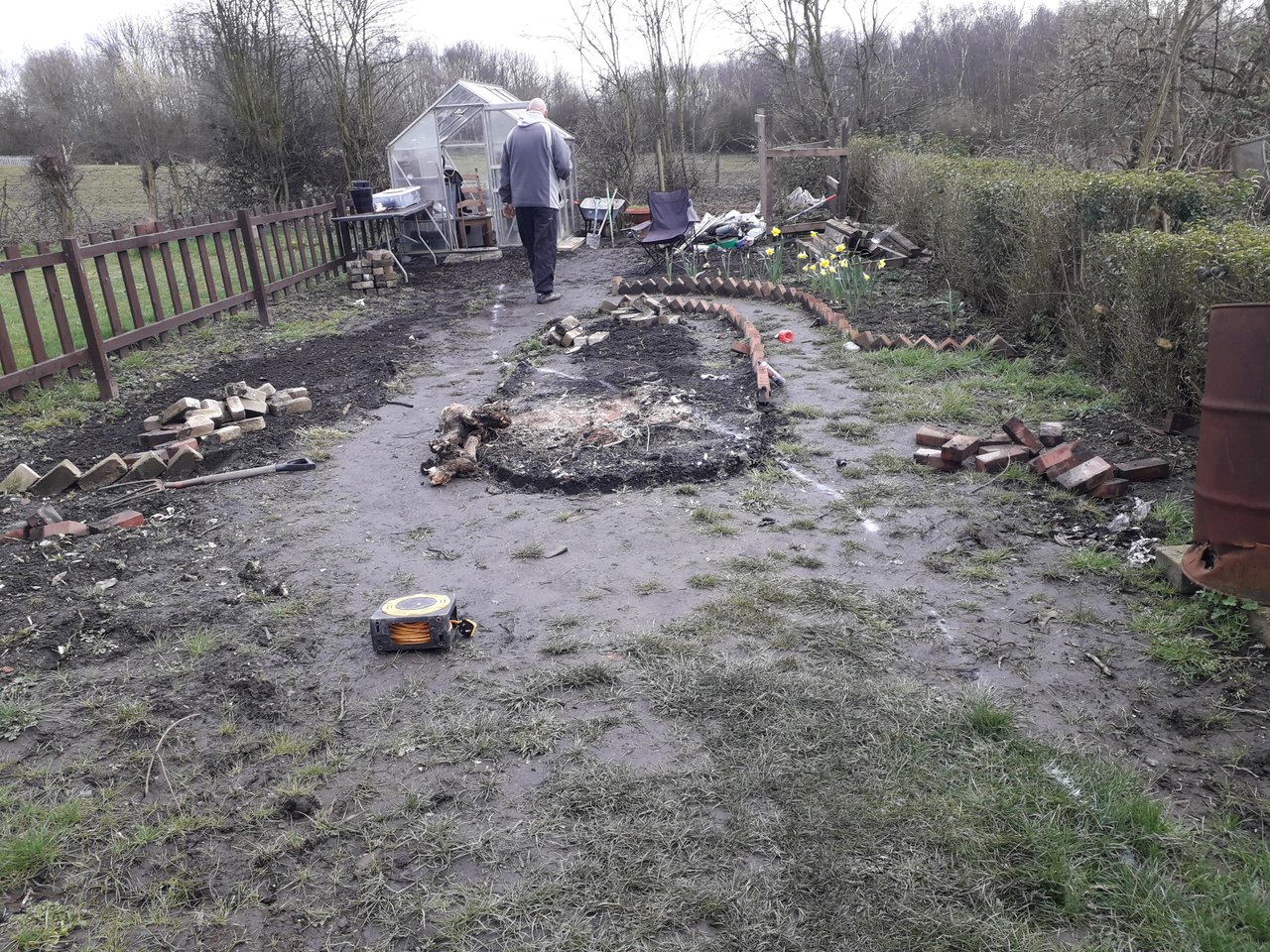 Now the move has made more space, the greenhouse is out of the way and in a perfect spot, it will get maximum light and has a little shelter from the winds we have up here by some bushes that are in the field behind.
Now when I said I had to change the whole layout of the garden, I meant it, I took up all the border edging and decided to make just the one path instead of the two.
This achieves two things,
More growing space, which will mean more plants and more butterflies.
cheaper to bark the path. barking two paths would have cost about £150
Money is tight at the moment, so I went with the option of removing it and making one path that leads from the garden gate to the greenhouse.
It has taken 5 days to get from the starting point to where I am now, I have had to tidy and remove glass that was all in the mud I had turned over, and I have lost about 40 plants by doing this move.
The losses are minimal as I have 1000's of the same plants all waiting for a home.
I am looking forward to the next steps. and building my caterpillars a home.