Happy weekend steemit! How about some beetroot juice? Finally :) Overall plant growth update.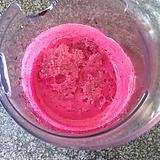 This is how it looked before pulling the beetroots on the right.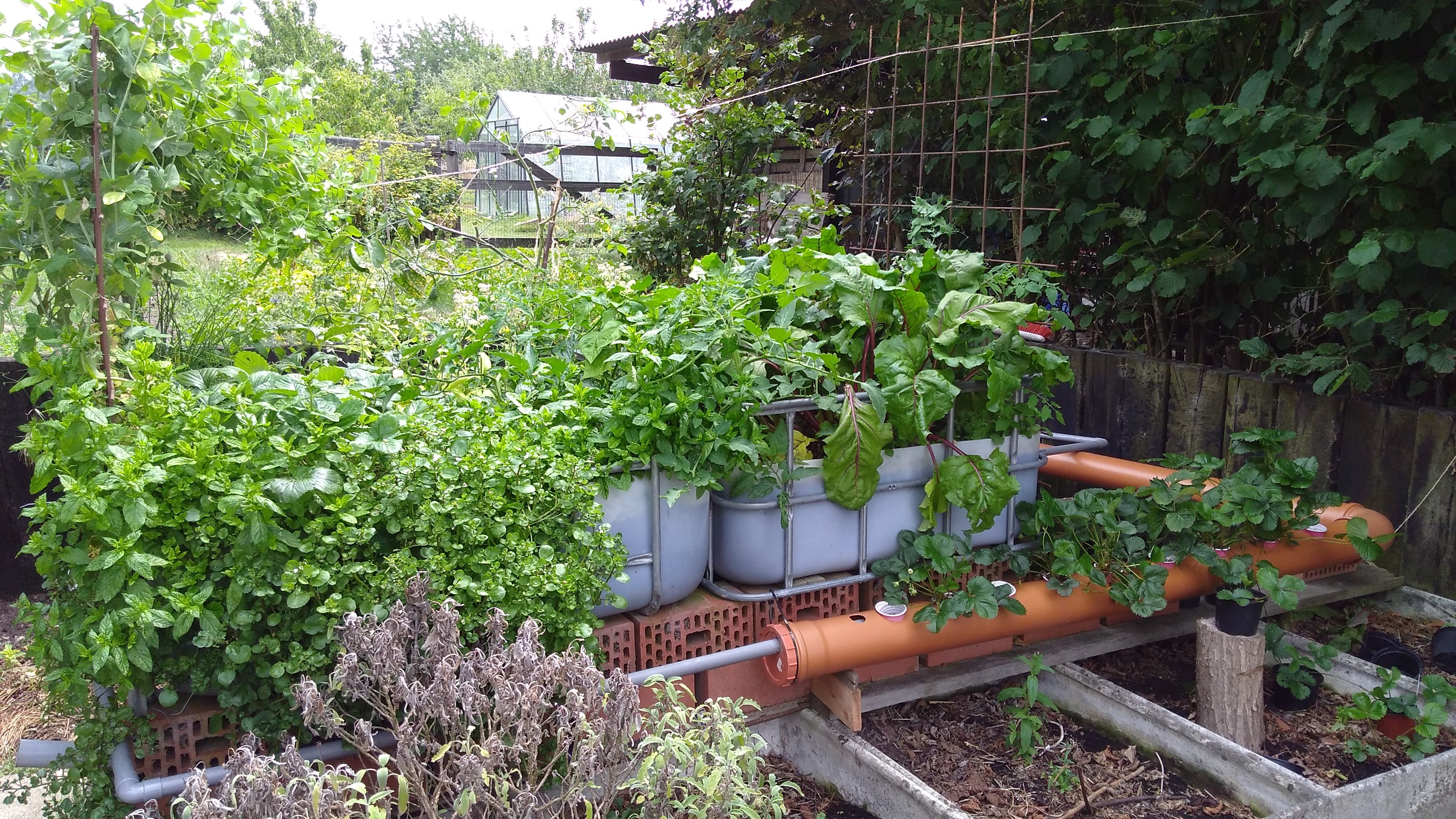 Slow growth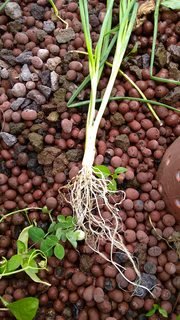 Growth seems to have slowed overall. Chives not growing at all despite having healthy roots. Not sure why everything is a bit pale even the mint. The snow peas and rhubarb are the only things that are performing right now and the new rhubarb growth also looks paler than before. If nutrients are the cause it's probably an imbalance. Last week my nitrates were way up from 10 to 80 ppm but this week they were down to 10 - 20 range again. I don't know if the plants really pulled out that much, maybe it's an algae bloom because my water turned really murky brown this week. That would certainly outcompete some plants.
Tip for the aquaponic beginner: get black ibc's if you can, anything that can help against algae growth is a plus. I've noticed my goldfish at least keep the walls of their tank clean, my trout don't. Too bad I can't let them live together.
I have four tomato plants. One with green fruit on it, but all the leaves except for the top growth died on that plant. Hope it's not some disease that will prevent the fruit from ripening. I partially uncovered the roots and they looked ok. The other three plants still look healthy.
| sick leaves | new growth on same plant still heathy |
| --- | --- |
| | |
Harvesting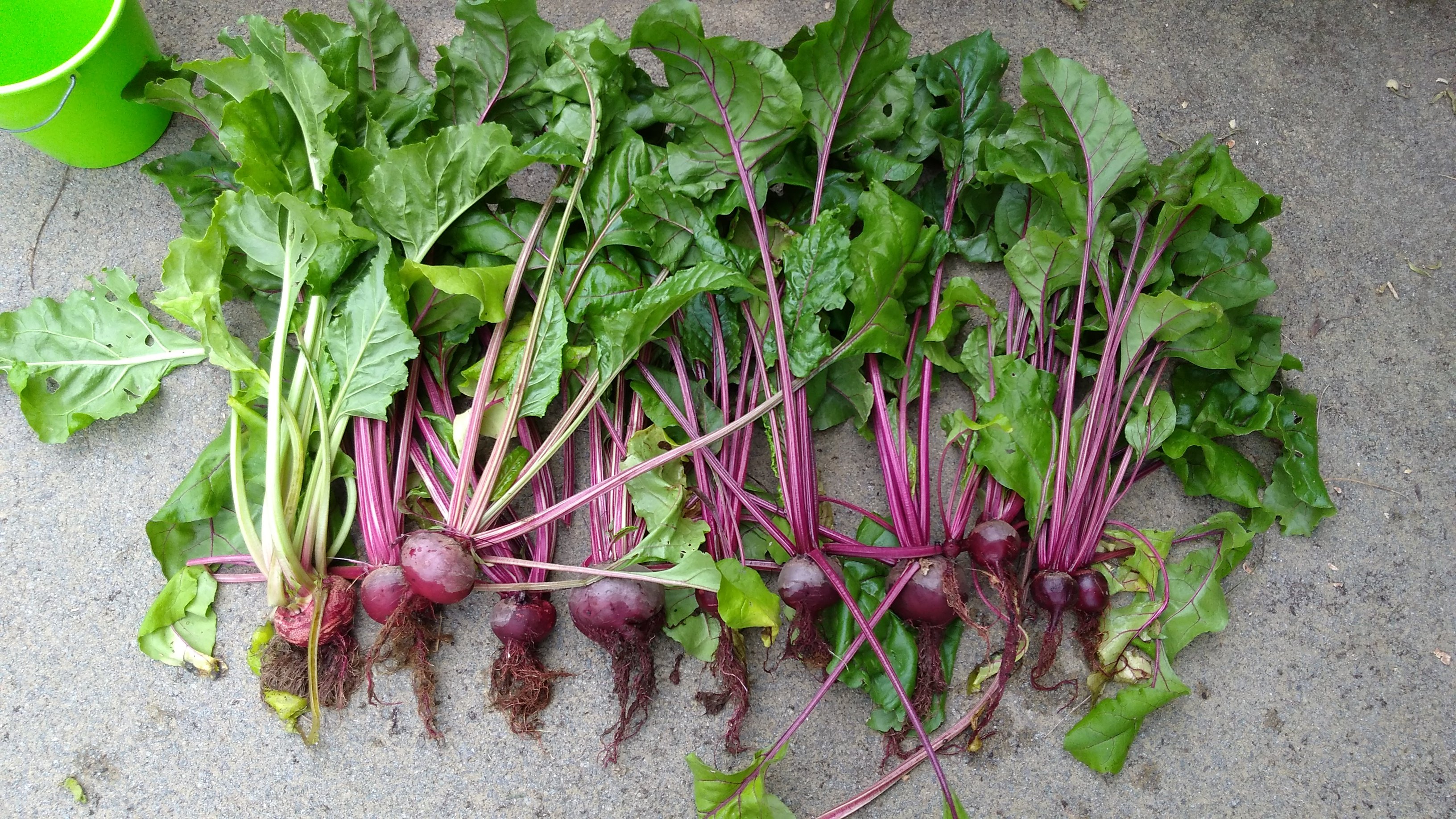 The beetroots grew slower than they should have. I sowed these at the beginning of April, they were tiny for a long time. They sort of had a second growth spurt these last two weeks getting bigger bulbs. I had one quirky plant that didn't want to turn red. Not sure if bad seed or this was because this one plant was positioned at the water inlet of the growbed.
| albino? | sliced open |
| --- | --- |
| | |
Do beetroots grow in aquaponics? The proof is in the eating. Wow what a punch, your screen and my camera doesn't do these vibrant colors justice.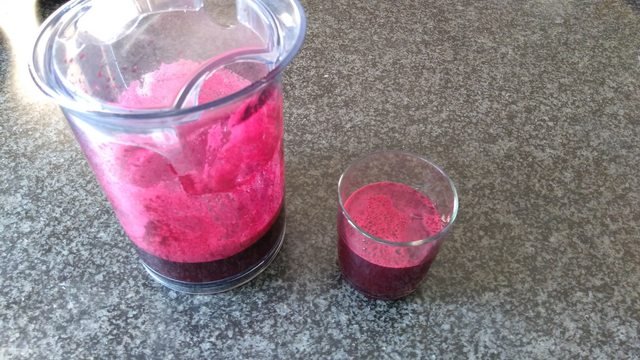 Nutes in ppm
| Element | My values | Typical hydroponic solution |
| --- | --- | --- |
| N | 20 | 210 |
| P | 25 - 30 | 31 |
| K | 30 - 45 | 235 |
| Ca | 140 - 160 | 200 |
| Mg | 30 - 40 | 48 |
| Fe | 0.4 | 1 to 5 |
| Cu | 0 | 0.05 |
| NO2 | 0.2 | 0 |
I only added two spoons of calcium carbonate before these measurements. It didn't bump calcium much that I can measure but it did raise ph to 7. Drops around 10 ppm for magnesium and potassium.
Looking out for
It will be some weeks before I have anything to harvest I think. I will put more tomato clones it the empty space unless something better crosses my mind
| spicy pepers | OMG empty space |
| --- | --- |
| | |
Happy steeming, follow for more updates on my system