Hey steemit. Not much happening, lettuce race about tied, mine showing signs of bolting. My tomatoes and peppers are still green and are now getting eaten by bugs even they can't wait. I did remove a lot of nearby shrub growth so hoping for a sunny september.
Sytem overview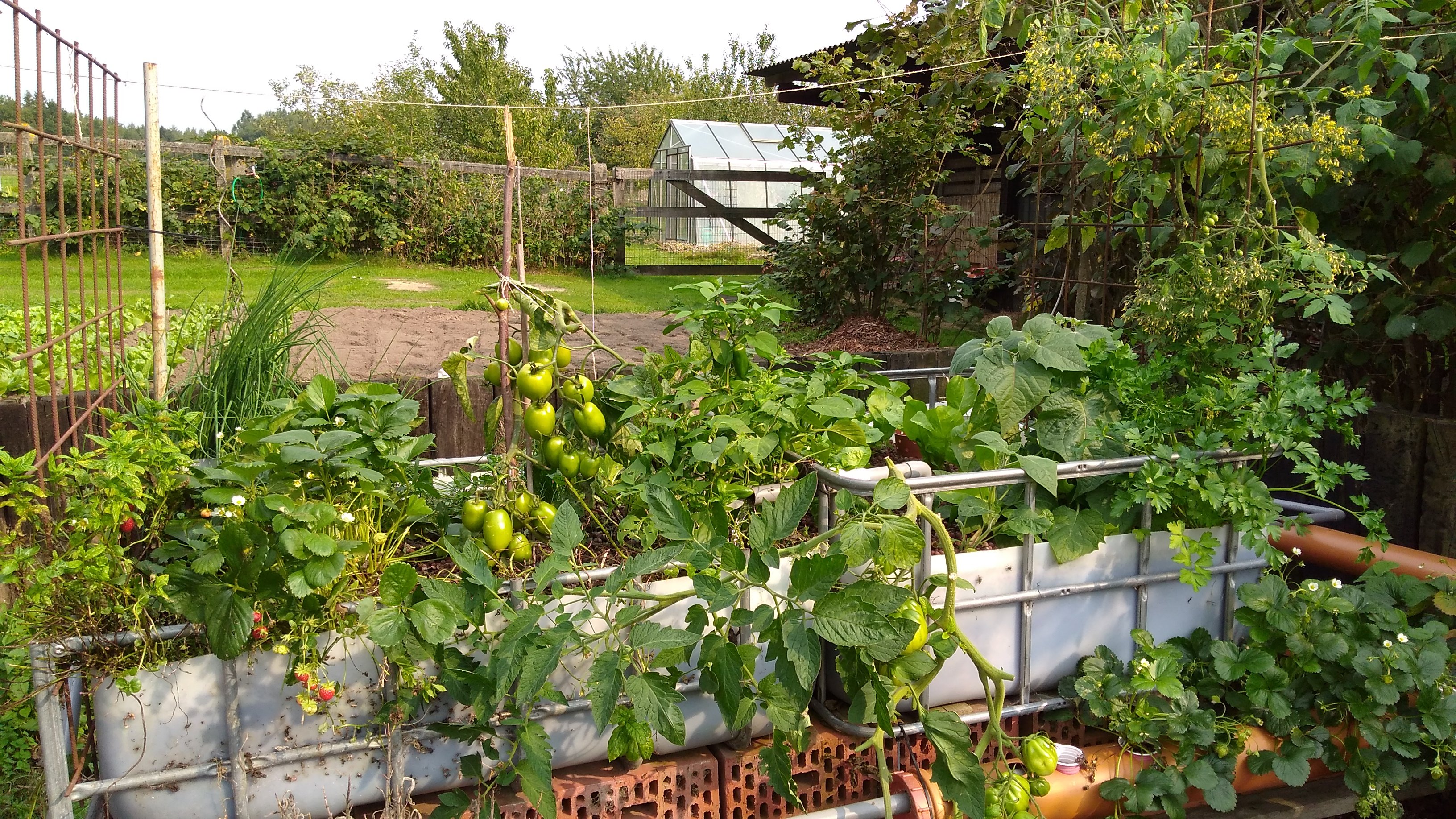 Lettuce race
| best lettuce | ground lettuce |
| --- | --- |
| | |
Harvest
| mini tomato | mini tomato | strawberries getting better and better |
| --- | --- | --- |
| | | |
Nutes in ppm
My nitrates have never been so high, my system is now overstocked, I'm a bit dissapointed I only have 34 trout. I am now limiting the feeding of my fish. On the other hand I should have already started harvesting fish two weeks ago.
| Element | My values | Typical hydroponic solution |
| --- | --- | --- |
| N | 80 | 210 |
| P | - | 31 |
| K | 75 - 100 | 235 |
| Ca | 190 | 200 |
| Mg | 40 | 48 |
| Fe | - | 1 to 5 |
| Cu | 0 (smallest I can measure is 0.1) | 0.05 |
Clean water vs fish water vs orange soft drink