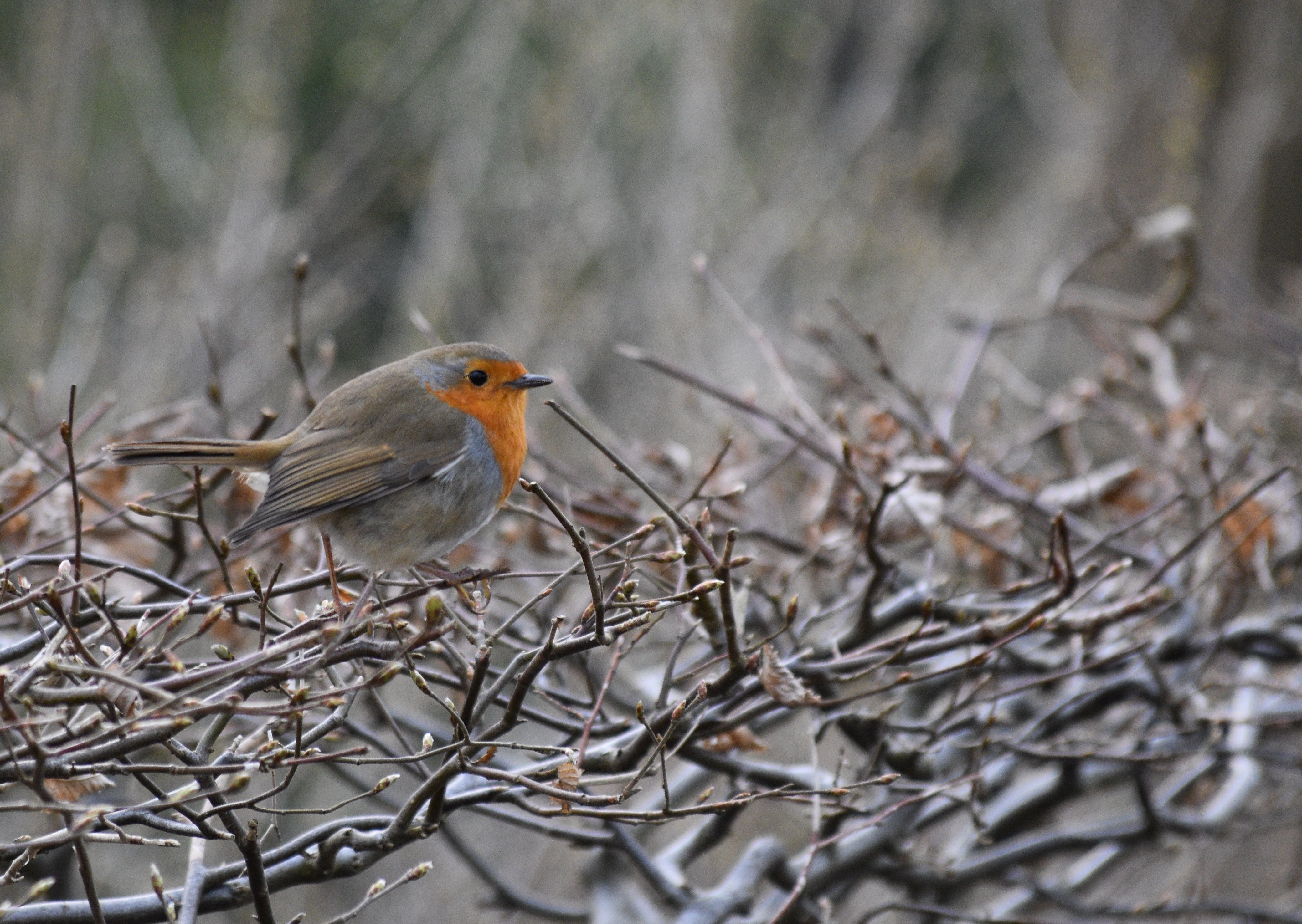 If there's one thing I always excitedly look forward to when I'm going to my vegetable garden, it's my stalker.
Don't worry, it's not a person. It follows me around the moment it sees me so it kind'a feel like one. Am not sure whether it's the same European red breast robin I've gardened with last year but they both seem to exhibit the same behavior towards me whenever I'm there.
I always go there with my husband and he often opens the gate and goes in there first but this guy only sings and chirps like crazy once I go through that wooden gate. The first time it did, I shrieked but I have to admit it's quite flattering feeling like you're being serenaded.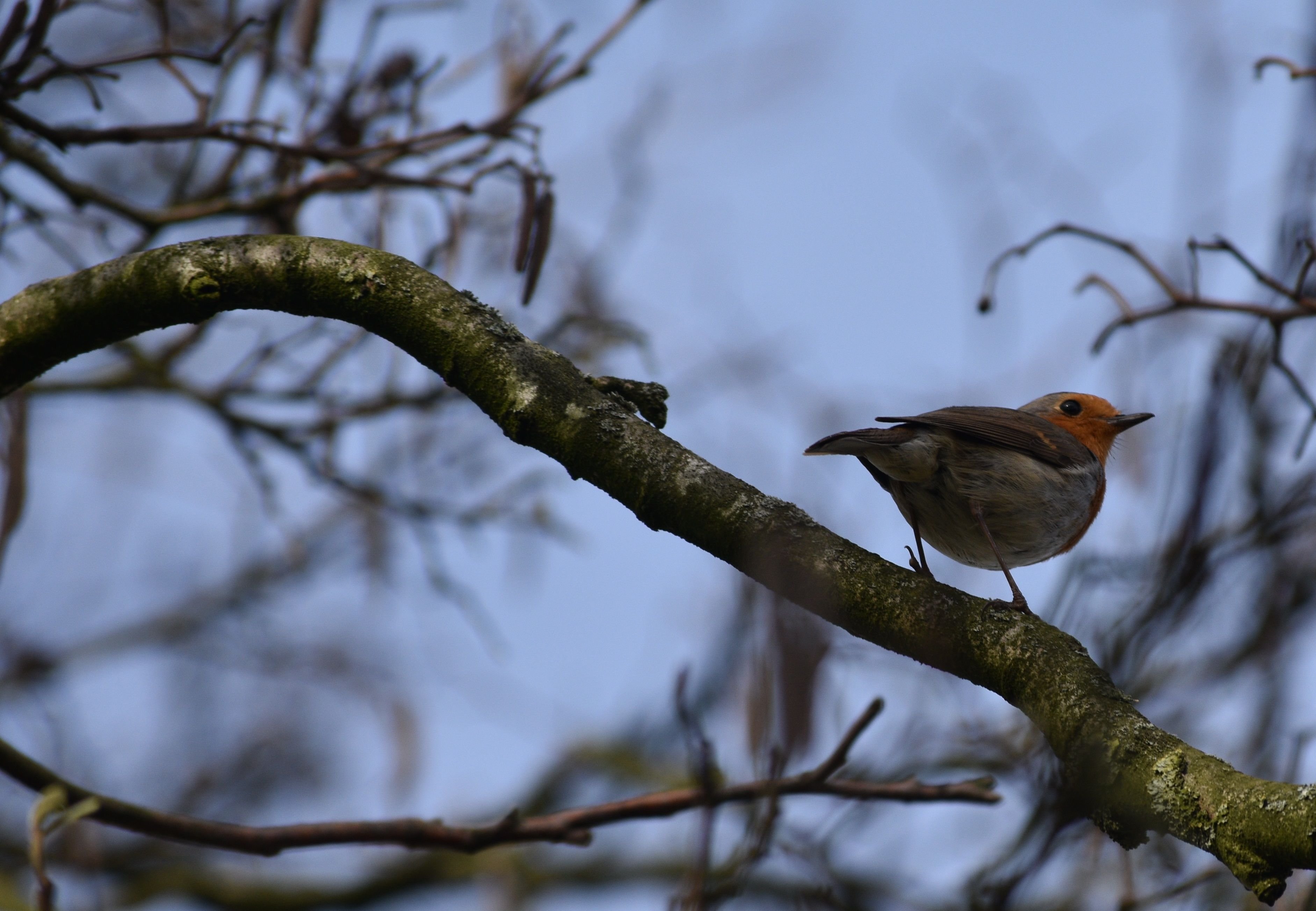 Last year, after my first encounter with that last year's red breast robin (let's call it that way since am not sure they're the same - they've got no tags on their legs) I've always brought sunflower seeds with me because when I first saw it, it was so aloof and would automatically fly and sit on a trunk or a stem the moment he realizes I noticed him behind me or beside me.
He'd then move his head from one side to another while staring at me.


I wonder whether it was cause he's wondering whether I have some seeds or that he fears that I might throw a rock or something like that at him, too. Not sure whether it's aware of sling shots but I don't carry such things. 'hope it's not fear that makes him do this.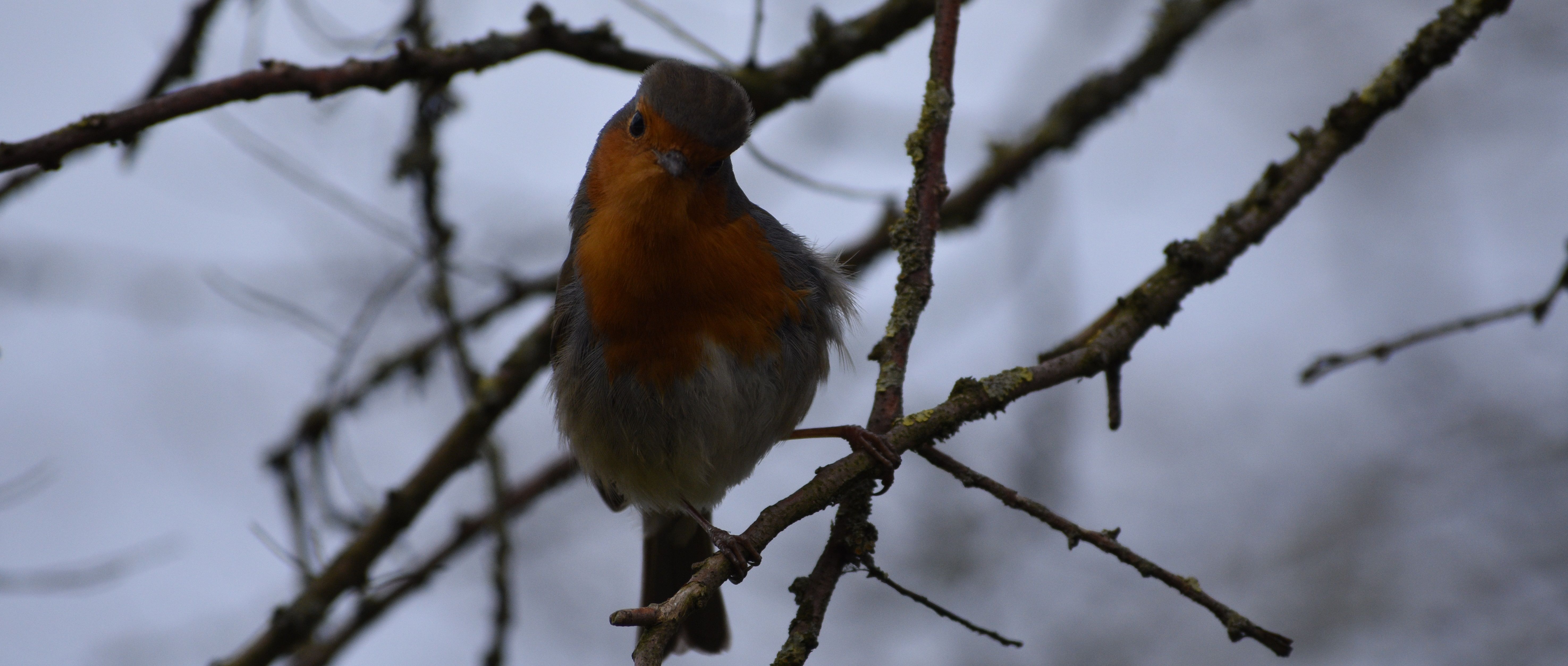 He's not mad at me on this pic .. it was windy that day. Pics appear pretty tiny here so right click on the pic to open image in a new tab.
What happened was, I'd go weeding and pull a lump of grass or dandelion off the ground and go from one grass to another leaving a hole on the ground from the grass I pulled off it. At first, I didn't know that they were scratching the ground nor that they were pecking on an earthworm from it until I noticed that it was tailing me like a stalker.
Curious, I secretly watched him... staring at him with my pupils all drawn to the side of my eye socket. That's when I saw him pull a very long and fat earthworm and do the same on the every other patch I left off.
The next time I went to the garden, I brought some sunflower seeds for him and scattered them on my right side because as you have probably already guessed - I wanted to lure the guy closer to me because why not? It's so cute isn't it?
Autumn arrived and I have seen him lesser and lesser and winter means no more visits for me in my veggie garden.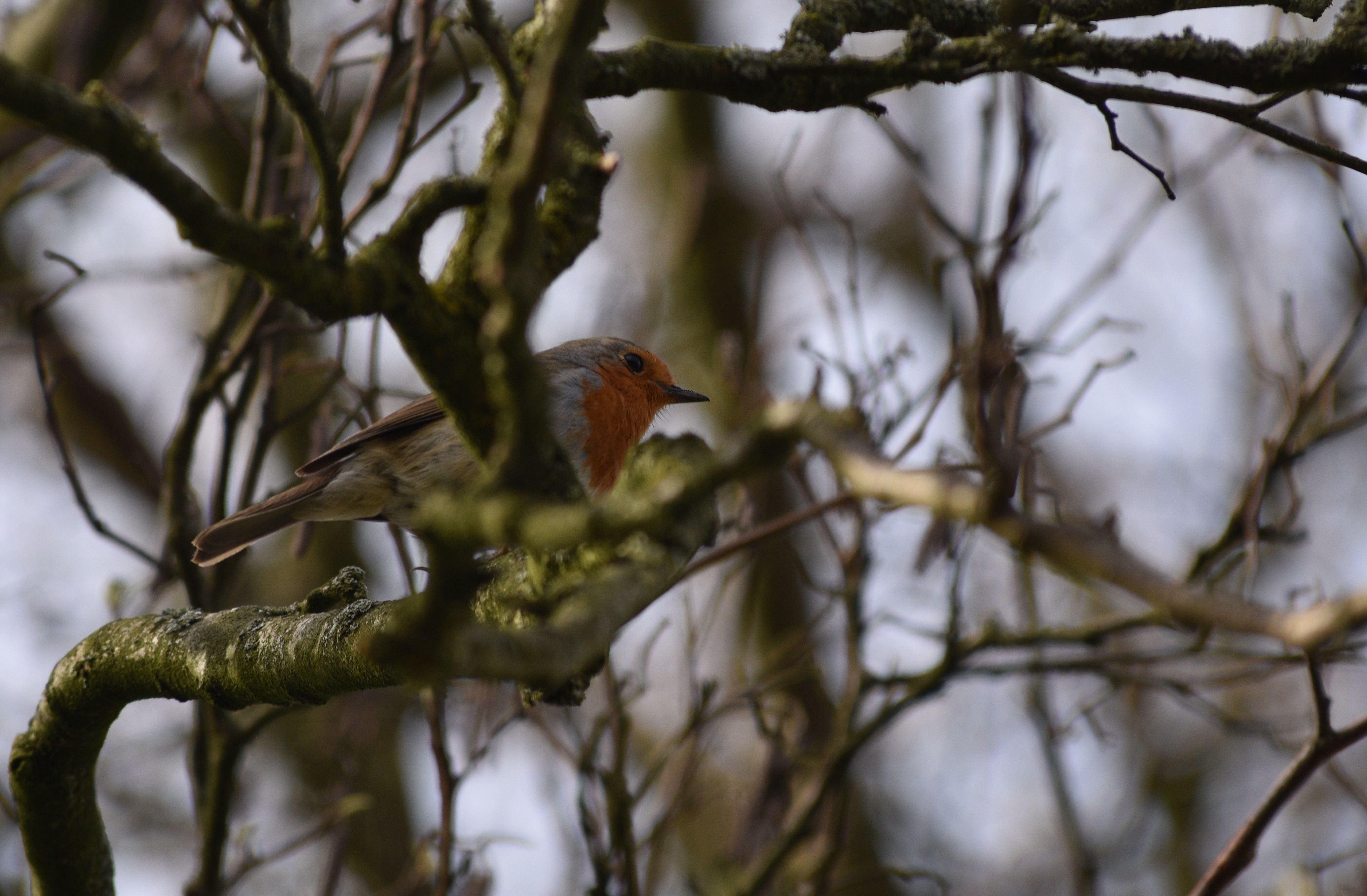 Guess what, this year, the first time my husband and I went there, we both shrieked when he suddenly went singing on top of that tree the very moment I went through that wooden gate. We looked at each other and asked in a sync; " Could it be the same red breast robin from last year?" I shrugged my shoulder but who knows.
Unfortunately, I only have my D Eye with me and no sunflower seeds when I first went there so he settled on the earthworms from the ground. That day, I brought that tilling tool that weeds off your garden like a grass punisher pulling all the grass off where ever I run it on to so he didn't have a hard time picking earthworms from the ground yet he stayed close to me. That's what made me think ... it's the same bird I've supplied sunflower seeds from last year.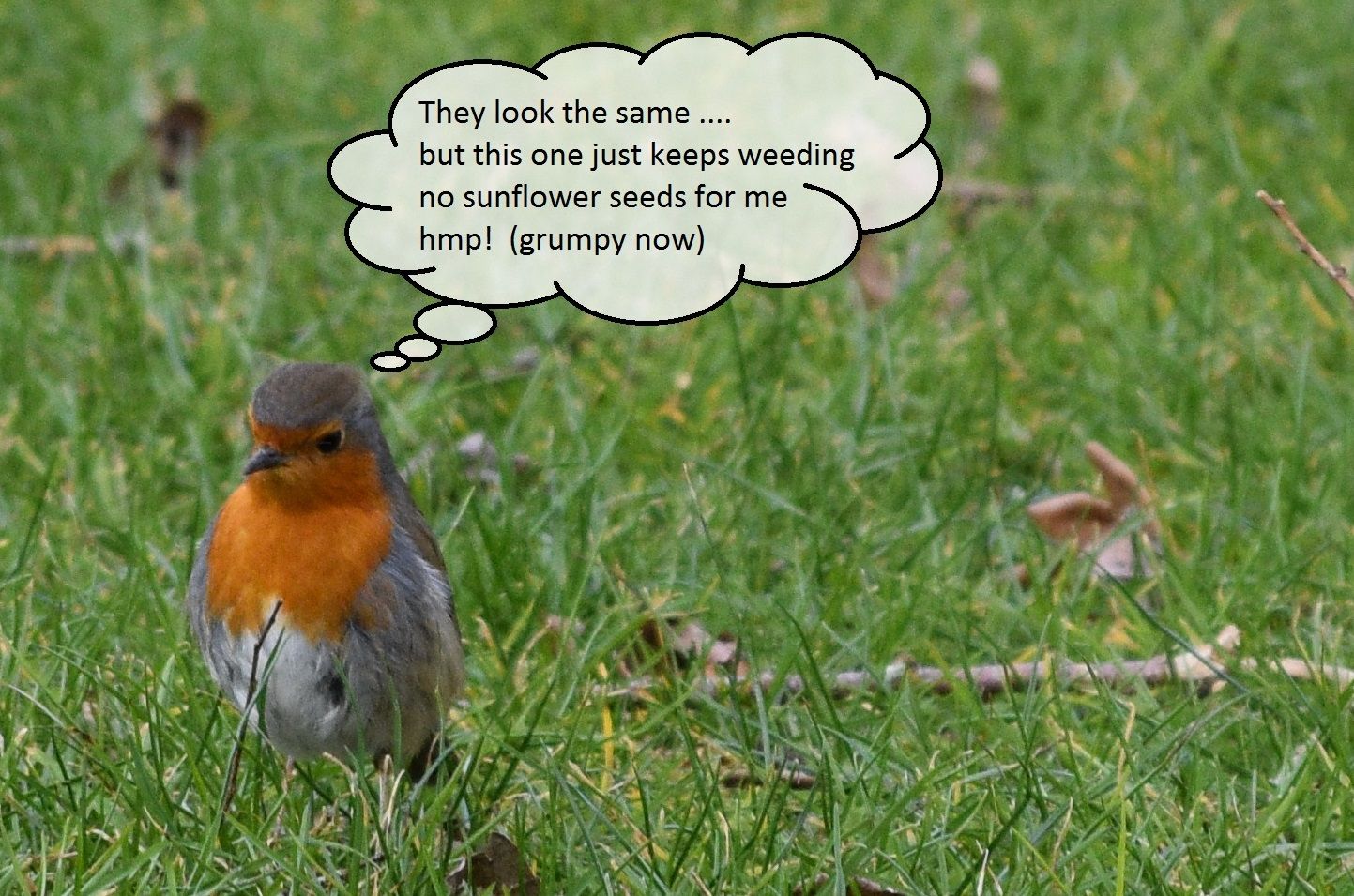 Having removed the tiles on the ground that day, lead me to finding sneaky young naked slugs which I put together in an empty blueberry plastic container and put it on top of the tiles but he's just ignored it. A daddy blackbird profited from them instead which is also okay for they, too are very good at singing specially at dusk.
I told my husband to remind me to bring sunflower seeds the next time we go there but because it was in the afternoon, I forgot. He chirped like crazy when I got there and chirped like crazy when I opened the bag of tools to take the mini shovel out. I felt sorry for making him sing a lot for nothing.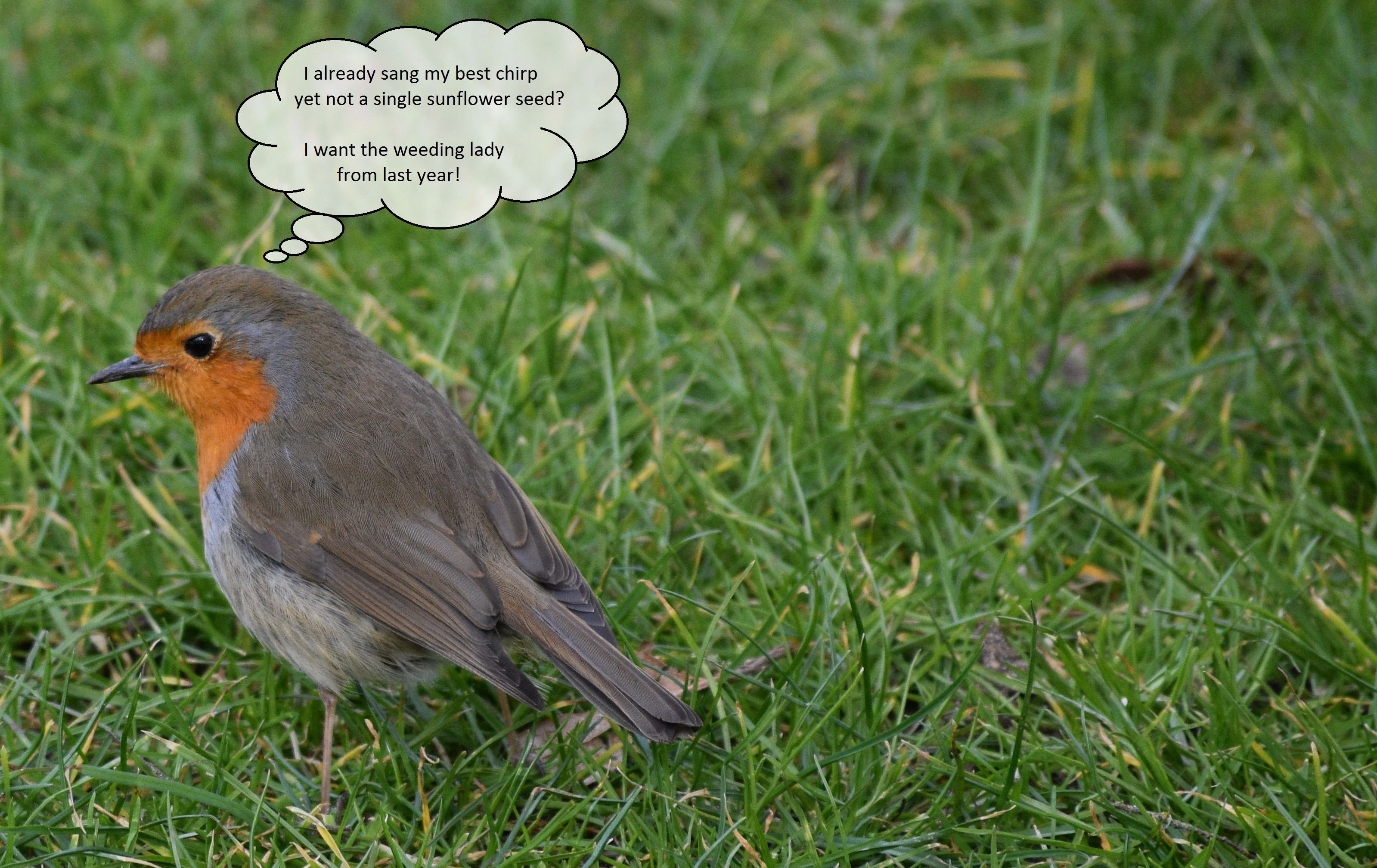 It was past 20:00 when my husband and I went home but the sun was still up and he followed me on the bike path chirping like crazy from tree to tree till I cross the bridge to perdition, I mean .. on the way back to the main road.
Feeling sorry for forgetting to bring some sunflower seeds, I prepared a pack of them and put them in the bag where the gardening tools are for the next visit. Unfortunately, I got sick so I haven't been there.
I still am trying to recuperate from the cough I've acquired from possibly inhaling some harmful pathogens the last time I paid my veggie garden a visit but I really am looking forward to waking up all healed so I could go back there and see my singing gardening companion again.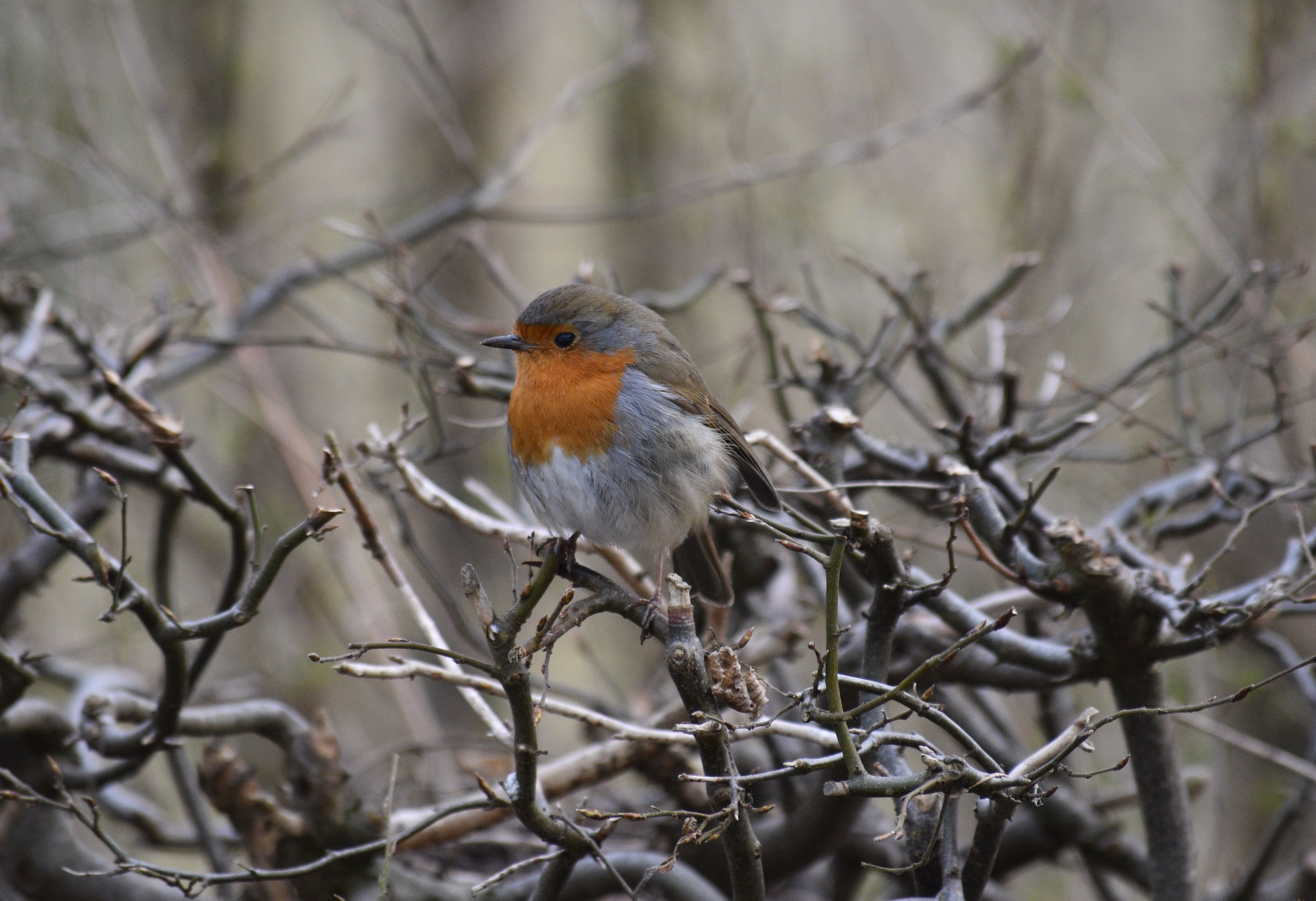 ... hang on in there my darling European red breast robin, I'd be seeing you soon ... hang on in there ..
Any other gardener out there who's experienced being serenaded by any bird? I'd like to hear your story, too. Care to share it below?
This content's 100% mine . I took the pics with my D Eye.. Practicing ORGANIC GARDENING? Join us in the chat. Not practicing organic gardening but is from the EU and gardening? Join us there, too!
---
---
**TIP :
ONLY Upvote POSTS THAT ARE 6 DAYS OLD below to earn yourself curation rewards.
---
---