Royal poinciana was planted in Vietnam by the French due to its small leaves and fast growing speed. Since then the tree has been grown along roadsides and in schools.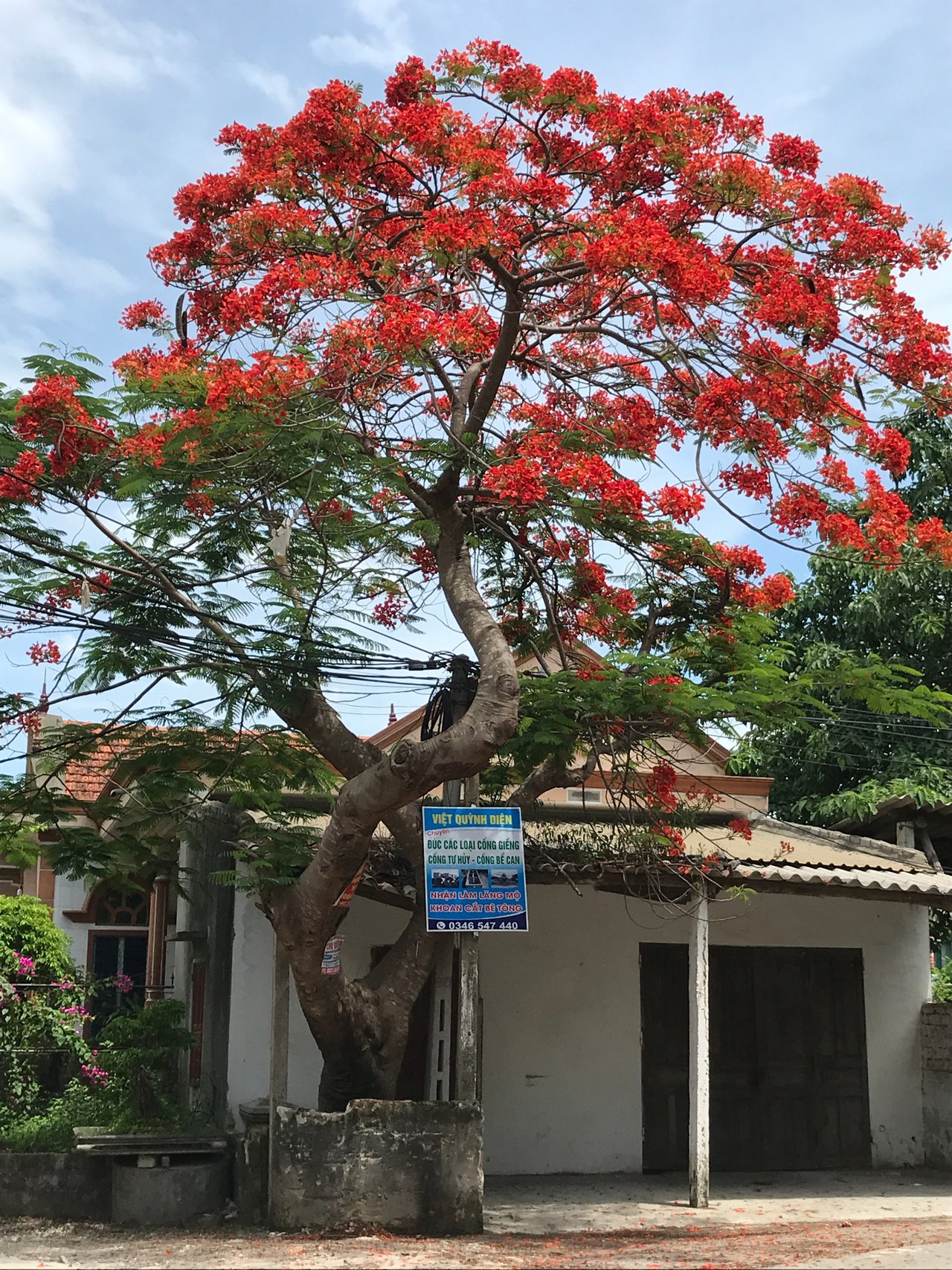 Recently a Royal poinciana fell in the schoolyard and killed students. After this incident, many schools and localities have cut down nearly all trees. They could have checked the condition of each tree to determine the extent of removal for each tree. But they didn't do that!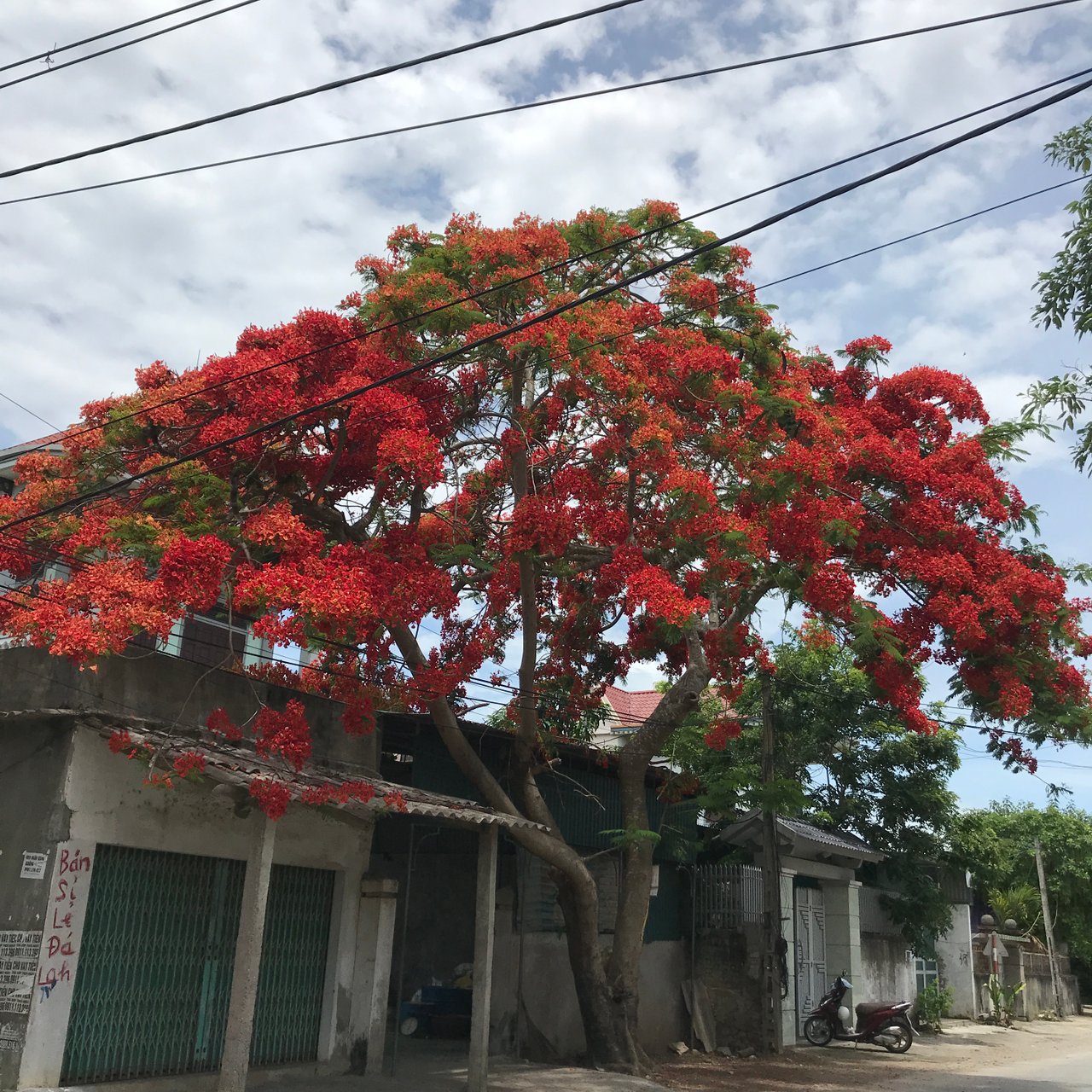 These are the 2 trees where I live, at the peak of my flowering.