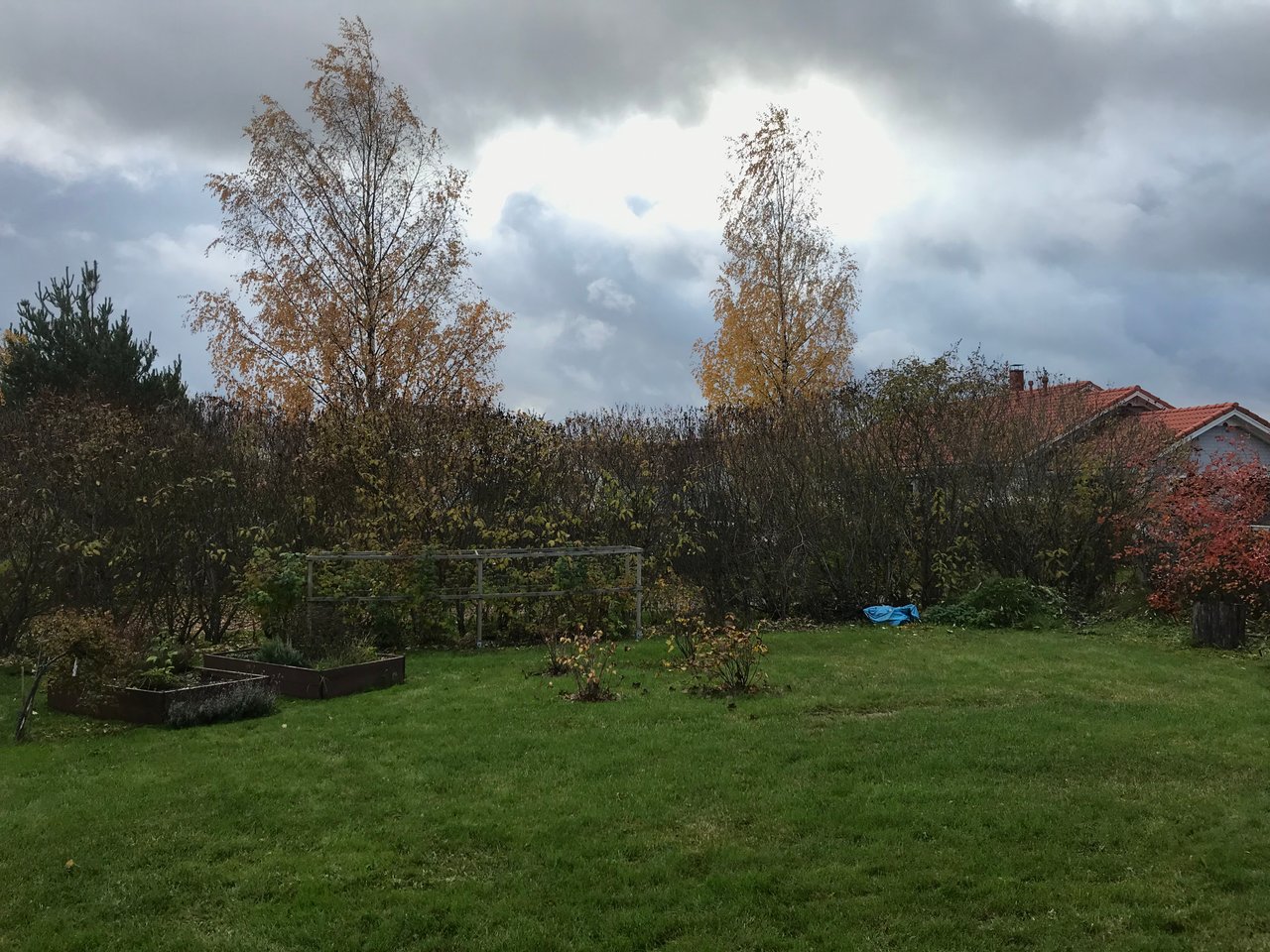 The lawn needs to be mowed one more time this year.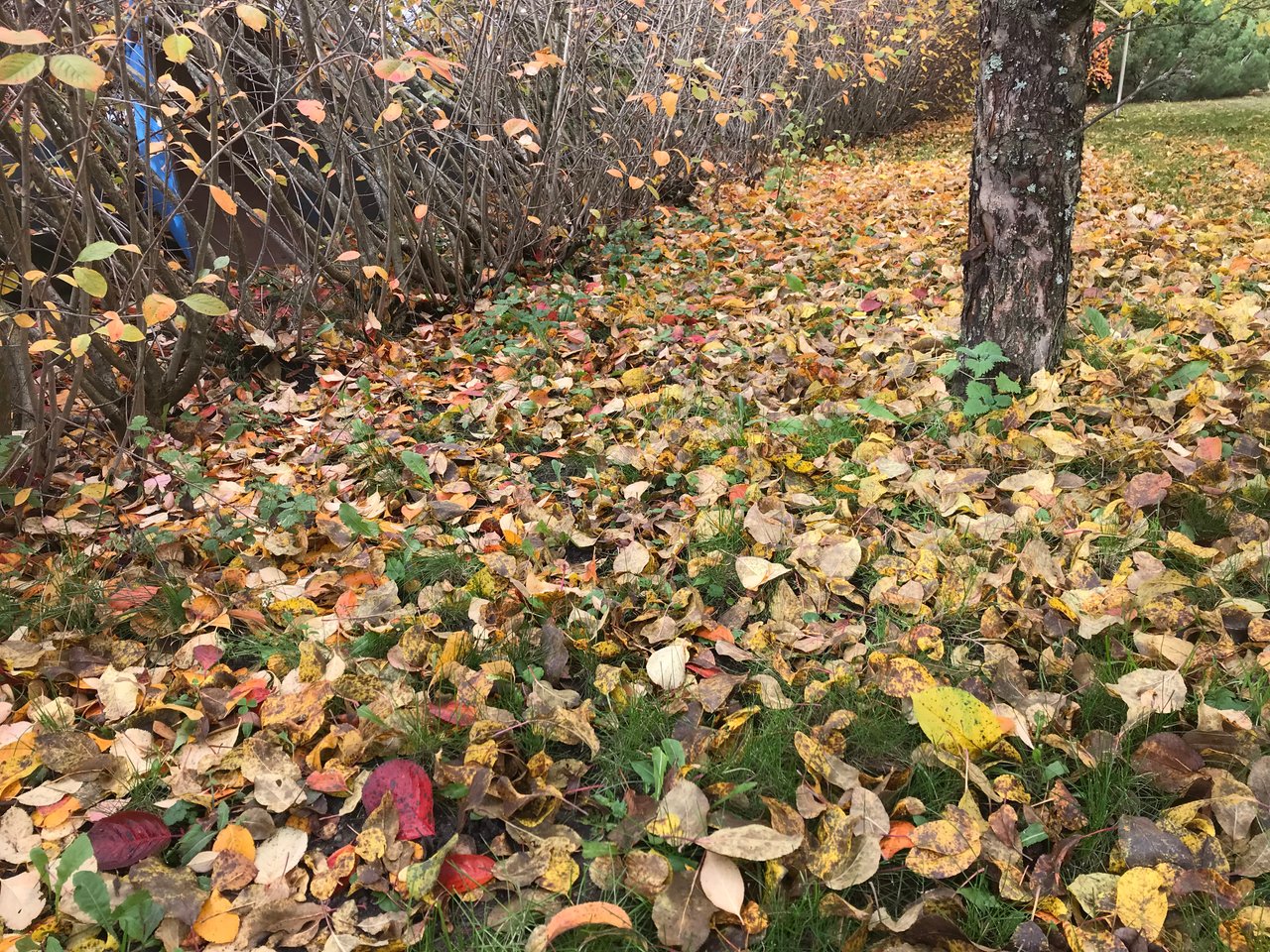 This is how it looked like under our apple trees until my lawnmower turned those leaves into small pieces that will decompose before next summer.
---
A few days ago, I took part in a discussion in a Finnish language investing Facebook group where somebody had shared an article from a tabloid where a young single woman in Helsinki was interviewed. The interview was about how she would hire a cleaner once a month to clean her 28 sq.m studio apartment for which she'd pay 75 euros. The guy who shared the article commented on it by saying that, in 40 years, she'd would've been able to accumulate €250,000 by investing the money instead. It seems people hiring cleaners is a becoming something of a trend among well-paid professionals who lead busy lives.
Lots of people chimed in. While I think it's anybody's personal matter how they use their own money, I commented that cleaning a studio apartment is such a minor chore that if I were on the market I wouldn't prefer to marry a woman for whom that is too much.
All hell broke loose.
I came under a barrage from a few fiery feminists and their male "allies" for daring to suggest such a chauvinistic notion! Some of them got sarcastic and suggested that men can clean, too!
But I stand by what I said because what I said was not chauvinistic to any degree.
I normally do the weekly cleaning in our household. I clean all the bathroom furniture in all of the bathrooms and vacuum the floors every week. In summer, I mow the lawn once a week. In winter, I do the snow removal. If it's been snowing a lot during a night, that could mean removing literally tons of snow from the walkways and the driveway. My wife takes care of the cooking and the laundry. She also does most of the yard work save for the heavy lifting because it's a hobby for her. I keep the kitchen clean. This is absolutely nothing unusual. It's a roughly 50/50 split of chores in a household of two working parents.
It's just that I wouldn't feel like having to shell out hundreds per month to get any basic chores done. That someone cannot be bothered to clean a studio apartment when single raises the question whether they are going to be willing to clean a family home - or trade their share of that for something else - when there is a bunch of kids making a mess of things on a daily basis.
A lot of the time feminists seem like monocle-sporting old generals who cannot help but fight the wars of a bygone era over and over again.