Not sure how this double posted from my blog! Enjoy the tomato twice over!
As we transition into late summer, I can feel fall in the air. Through the cooler mornings and evenings, the slower growth of the grass and plants and by so many things going to seed. We are in the seed collecting times and it's a great activity in the evenings to go to my flower plants and save their brown odd seeds.
Along with harvests, we're putting away some foods this year. As we are so busy, we aren't pushing ourselves too hard on this front, but I have made a few batches of pasta sauce that I've frozen in baggies. These Opalka tomatoes pictured sliced in half below are amazing paste tomatoes that I'll definitely grow again for these purposes!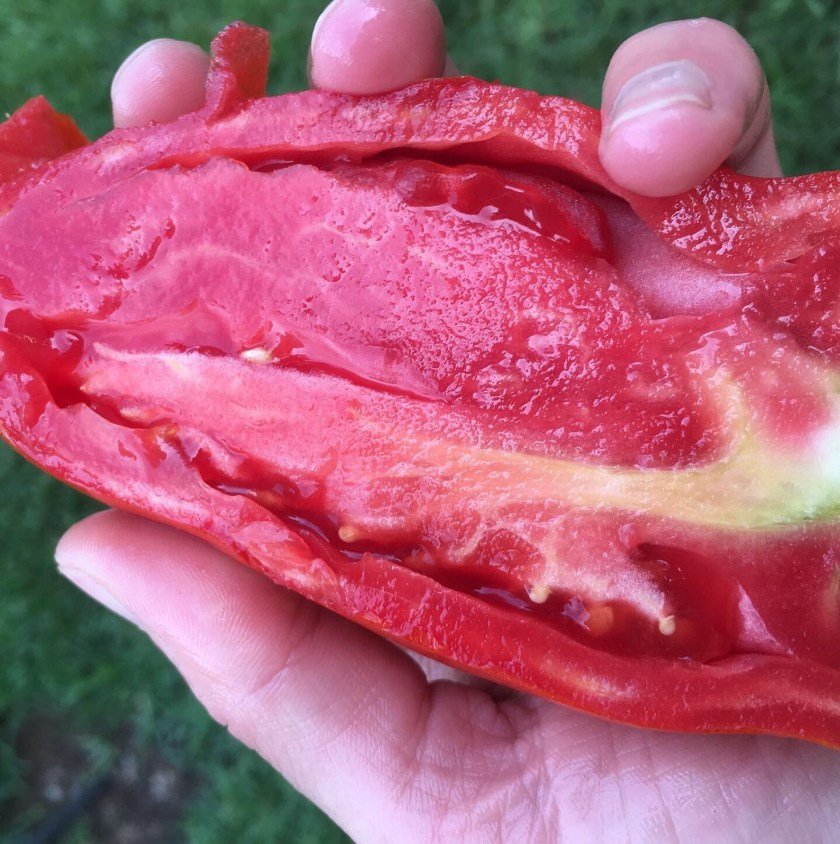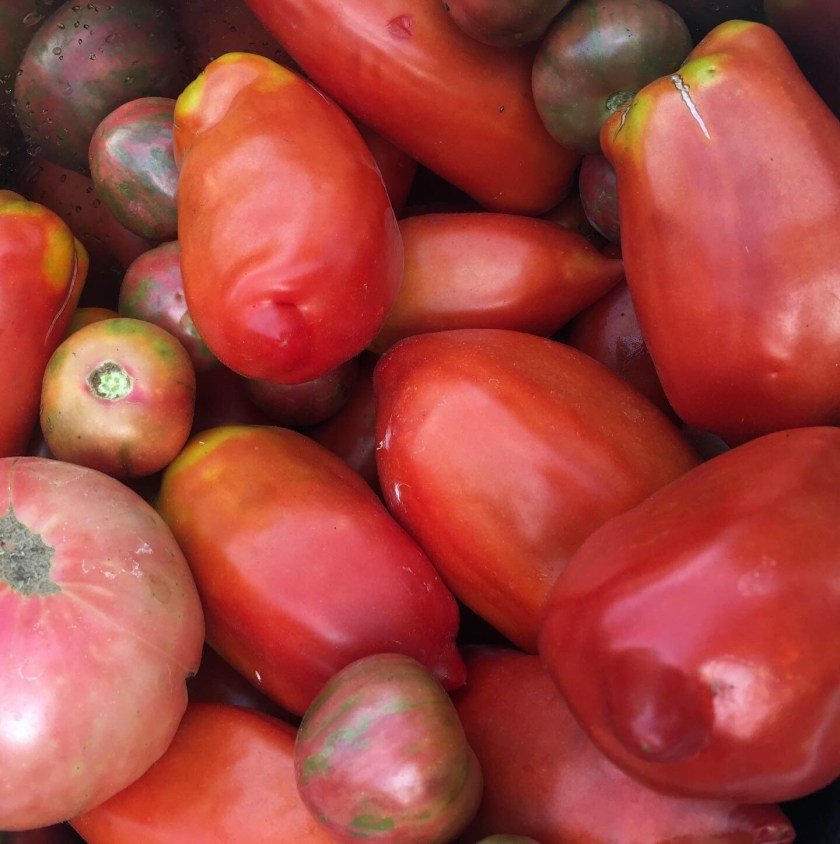 We are also getting a lot of growth on the Okra plants. This is "burgundy okra" and I like it - but then again, I've liked every Okra variety I've ever grown. It's such an easy plant to grow and I am a huge fan of okra sautéed in oil with salt and cooked low for a while. Mmm mm!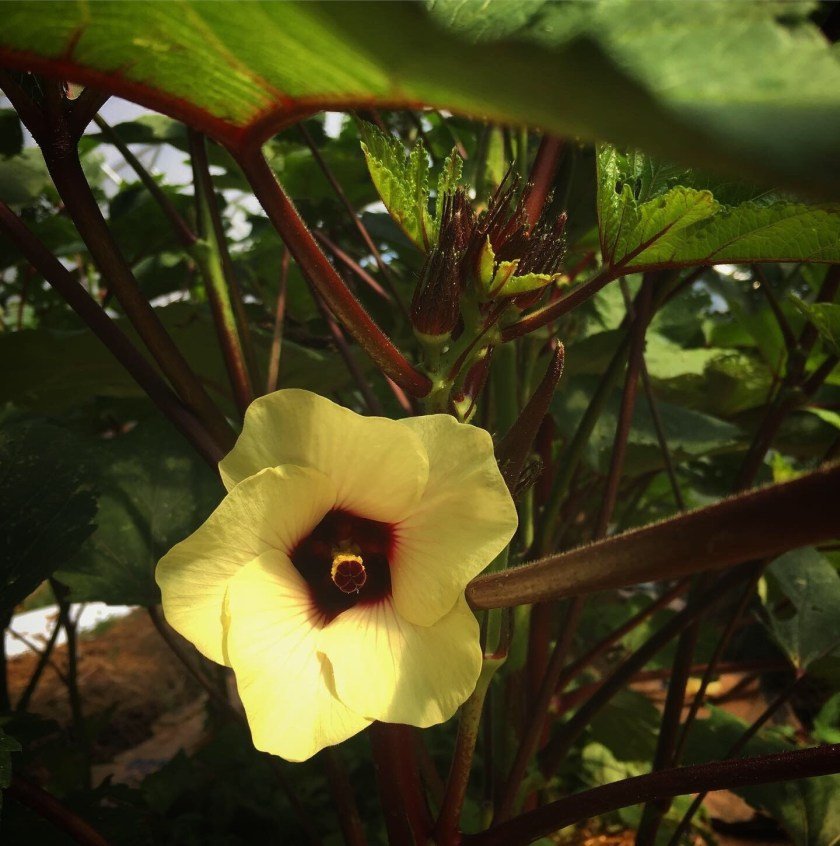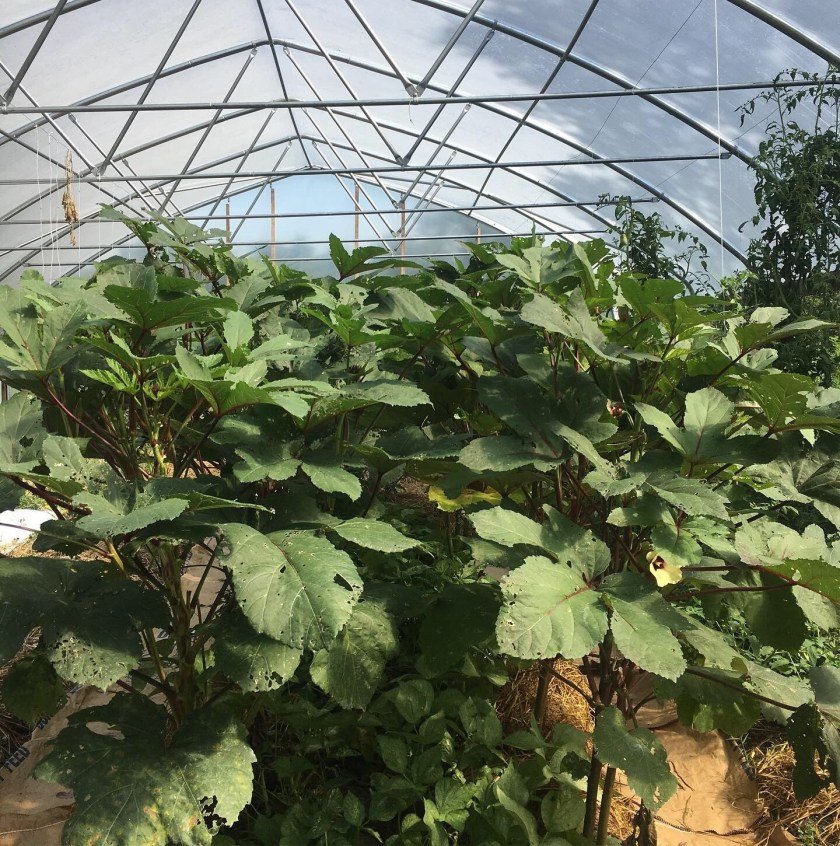 The high tunnel waned a bit in the heat, but we put on a good deal of mulch and gave some deep waterings and it's coming back. The tomatoes, peppers and figs are rocking! The cucumbers are out and we're going to do a cover crop of ripper beans in their place. We'll start some fall/winter crop seeds like kale and other fav greens to put in after the ripper beans.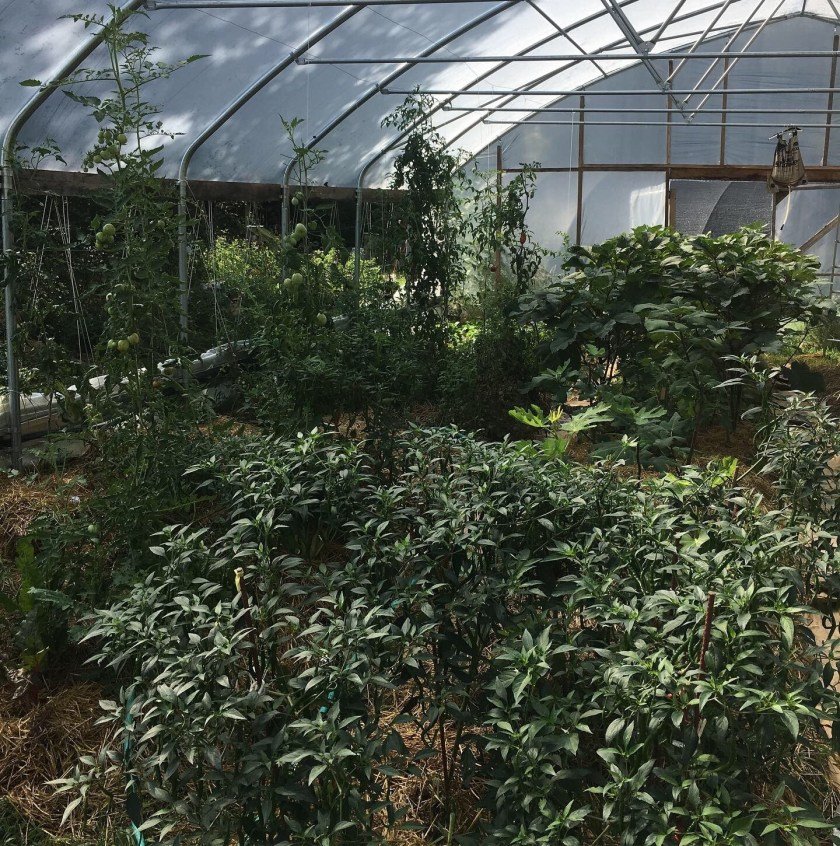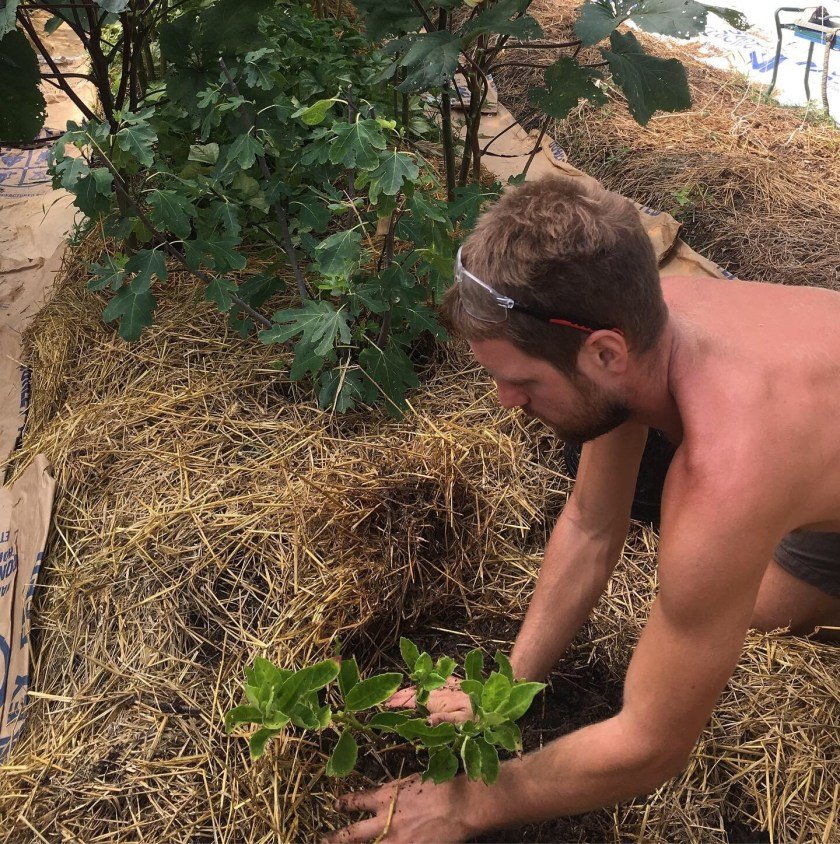 Today Ini planted Okinawa, a perpetual spinach variety from Japan. Though frost sensitive (we usually bring it in), it grows quite large for as long as you let it! It's a tasty cooked green. We set it here in between two figs, which are doing quite well in the high tunnel.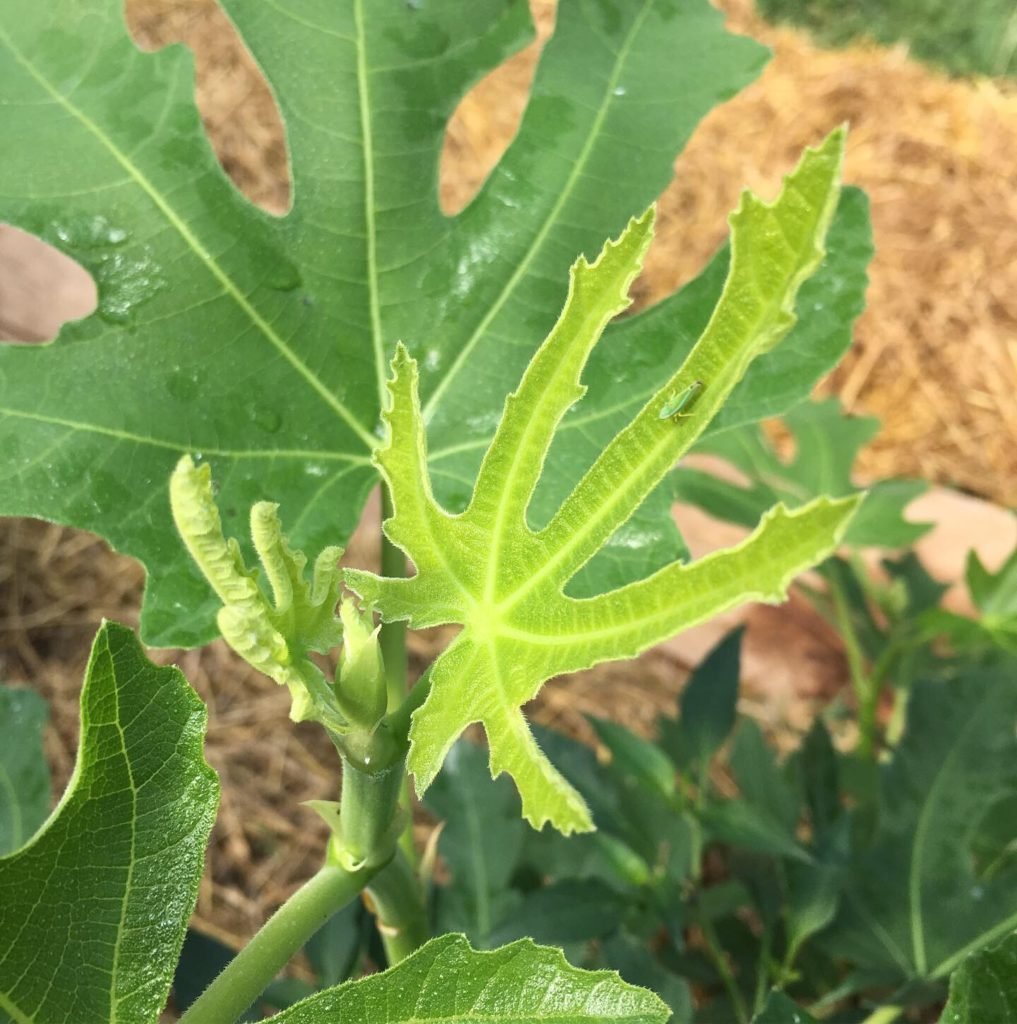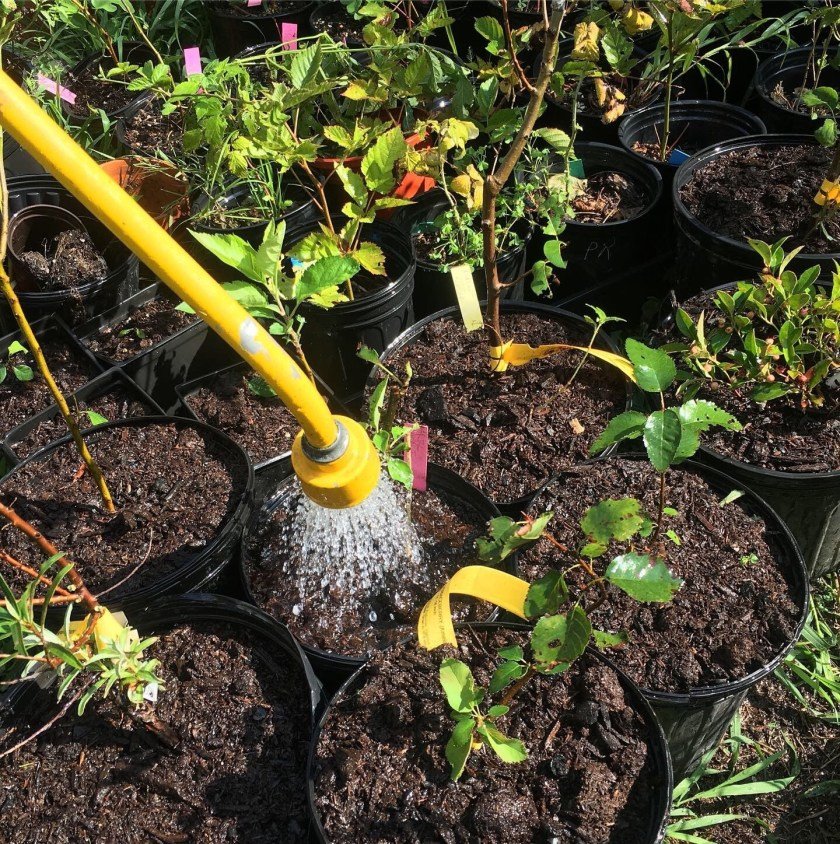 Tending the plant nursery
Ini up-potted and heavily watered all of the plants in our plant nursery. Some of these will be planted out in permaculture guilds around our house once much of the land-works are complete and others will be for sale as our nursery gains more steam over time. It was so fun this morning to play in the garden together - it's both of our true passions and with all of the other work on the homestead (read: building a house!), it can be easy to get caught up in what HAS to happen and forget how much we love gardening and working with plants!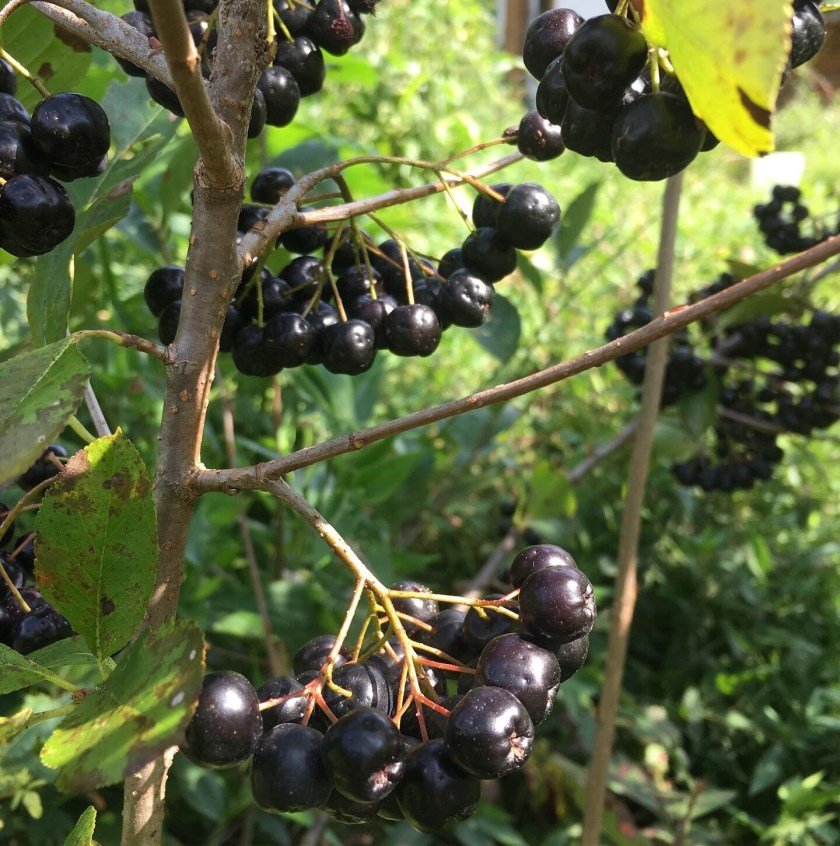 Aronia berries (Aronia melanocarpa) are starting to ripen! I have eaten a few and don't really mind the strong chalky flavor knowing how high they are in nutrients, vitamins and antioxidants! Haha! I'm having to hold myself back from harvesting because I've read that though they look ripe in late July/early August, they'll be most ripe come mid-August. I'm looking forward to making low sugar syrups, freezing some and maybe vinegaring a batch.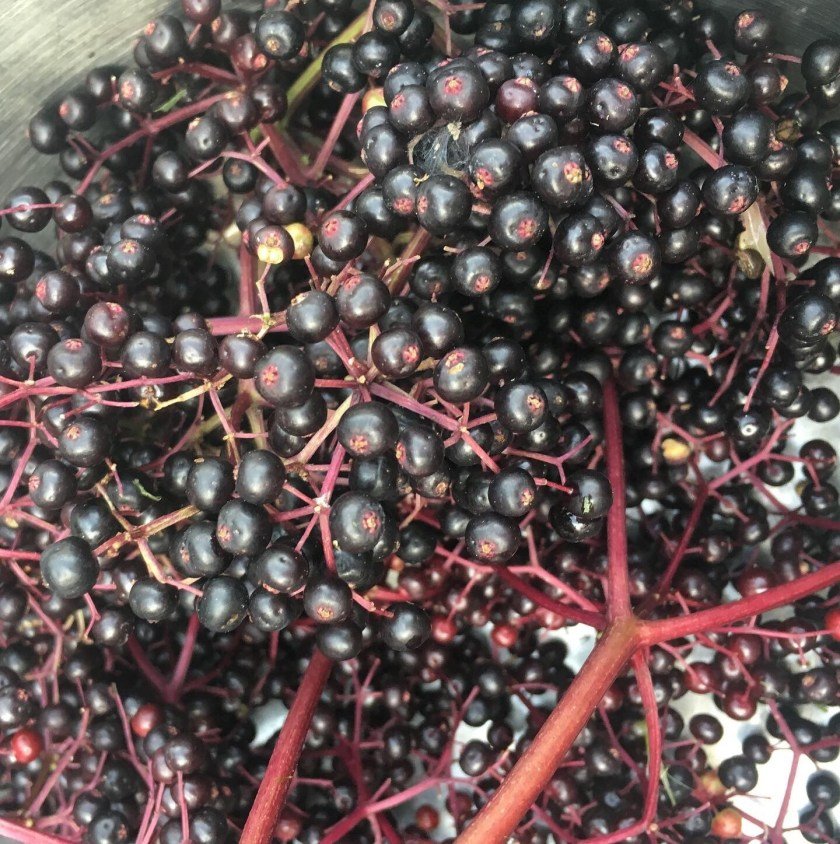 Also my first harvest of elder berries from the land this morning! I will freeze these (taken off the stems) and wait til I get a larger harvest before I start processing them into syrups, vinegars and other such things. Exciting!
We've waited a few years for our plants to start fruiting and this is an exciting summer because so much is doing so well!
---
Posted from my blog with SteemPress : http://www.ozarkmountainjewel.com/2019/08/02/season-of-harvests/
---