Turning My Backyard Into A Garden
All About Outdoors

Panoramaic iPhone Photograph
Ready For Garden Soil
My backyard dirt is heavy black clay full of nutrients but too dense and dries up hard. I need some sandy loam which Tom (All About Outdoors, Inc) will be hauling over this coming week. Tom and his crew built my fence and cut down my trees. He will till in the loam, add some horse-poop and I will be ready for spring planting time.
I also have a lot of water in certain spots. Tom is going to fix that for me too!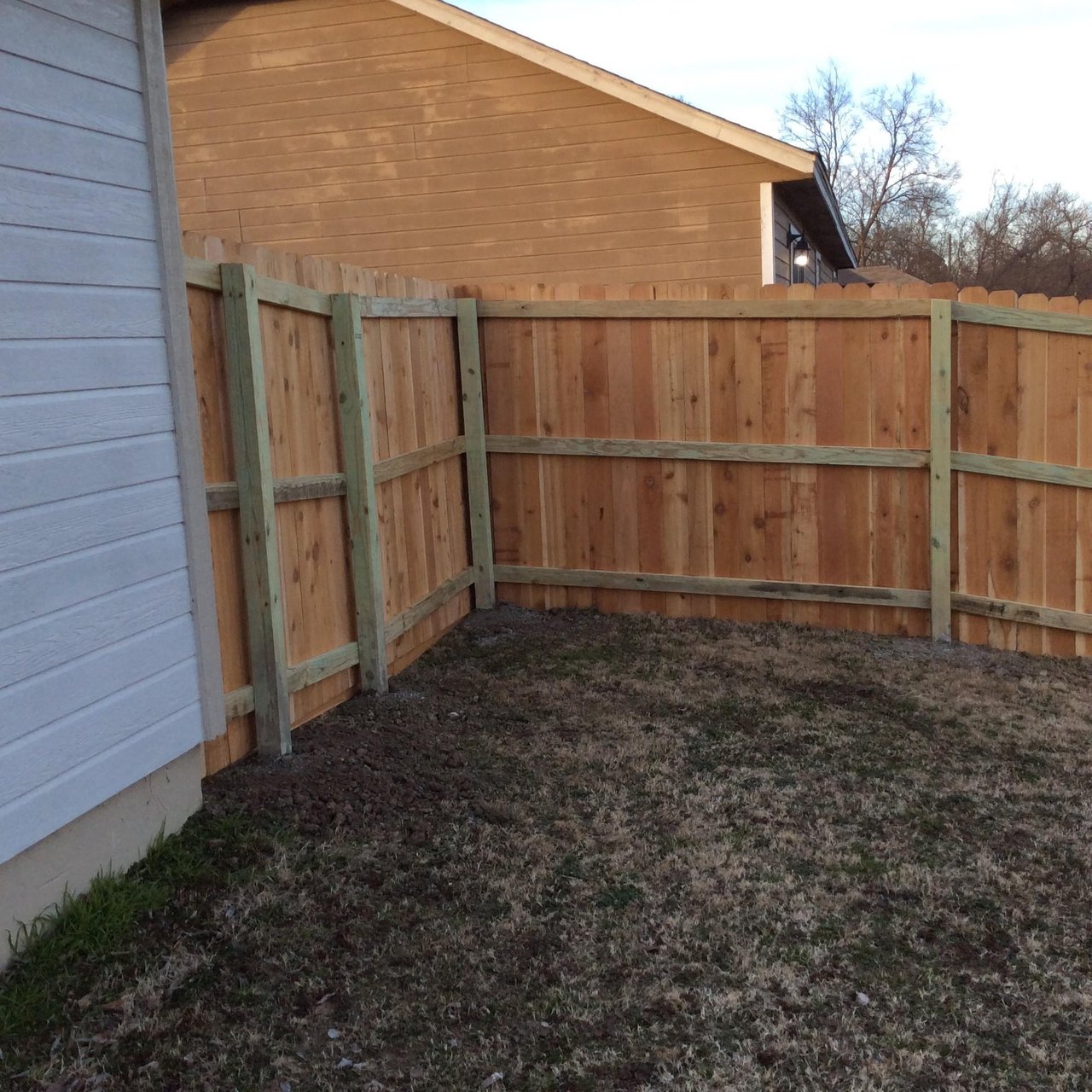 I will be adding two 400 gallon water cisterns at the back corners of our house to catch water runoff from our roof. We just installed gutters, which aren't in this picture.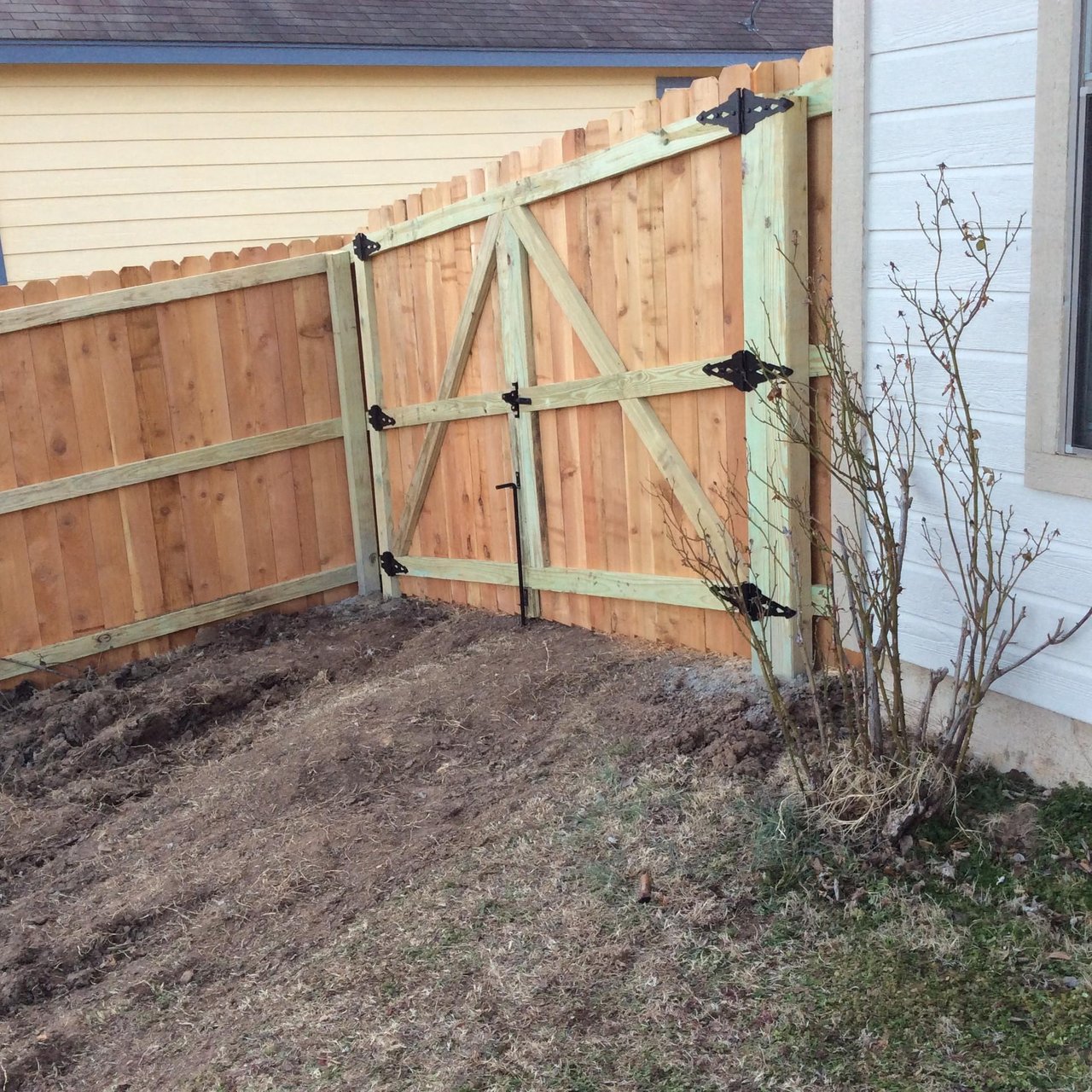 Look... A Gate Big Enough To Drive A Tractor Through!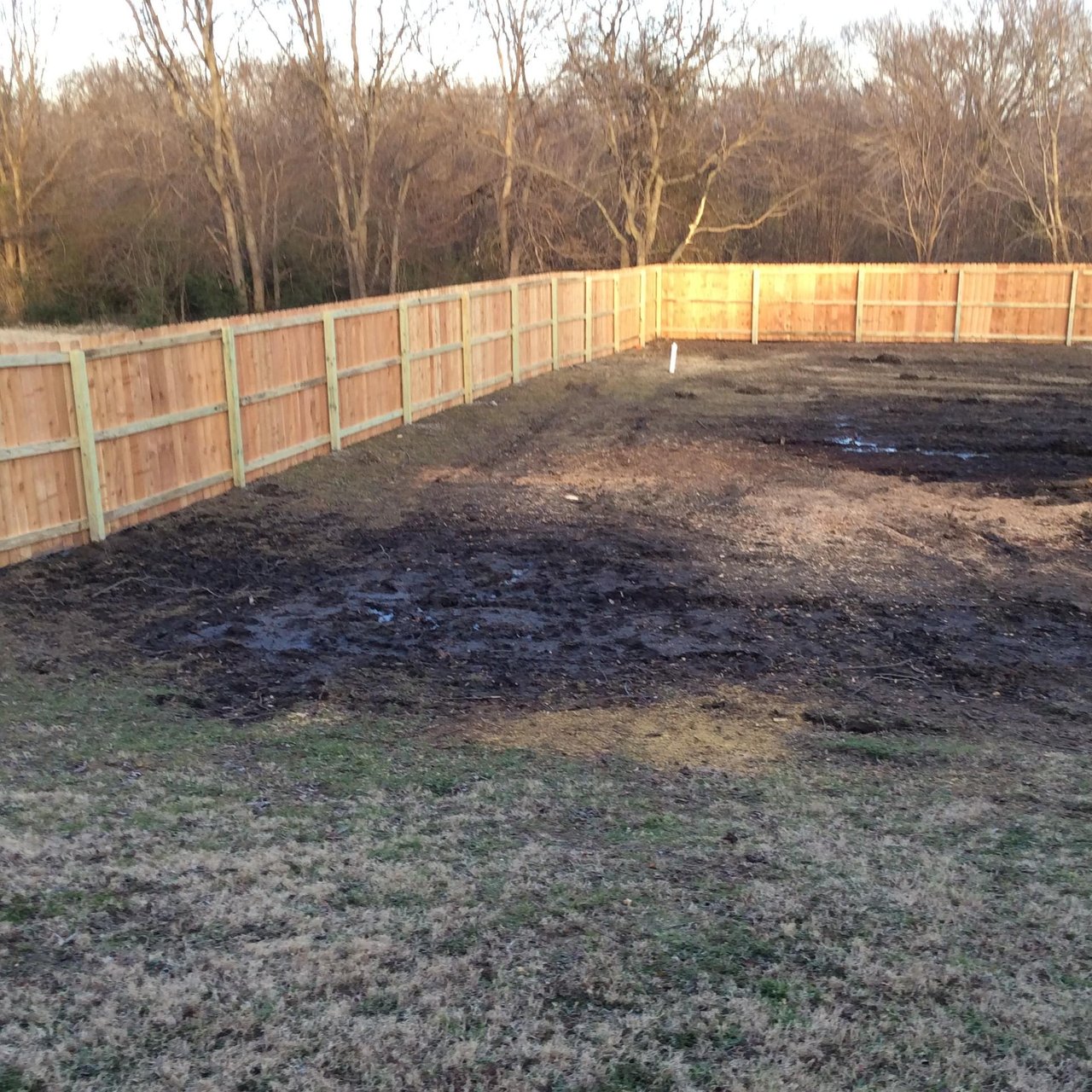 What A Nice Ceder Fence.
I will be adding an electric fence top and bottom to keep Mina my dog from digging under it and also keep the coyotes from digging under the wall and teaching Mina bad coyote tricks, like eating the chickens. The electrical wire across the top will keep the squirrels from teasing Mina and eating all my tomatoes!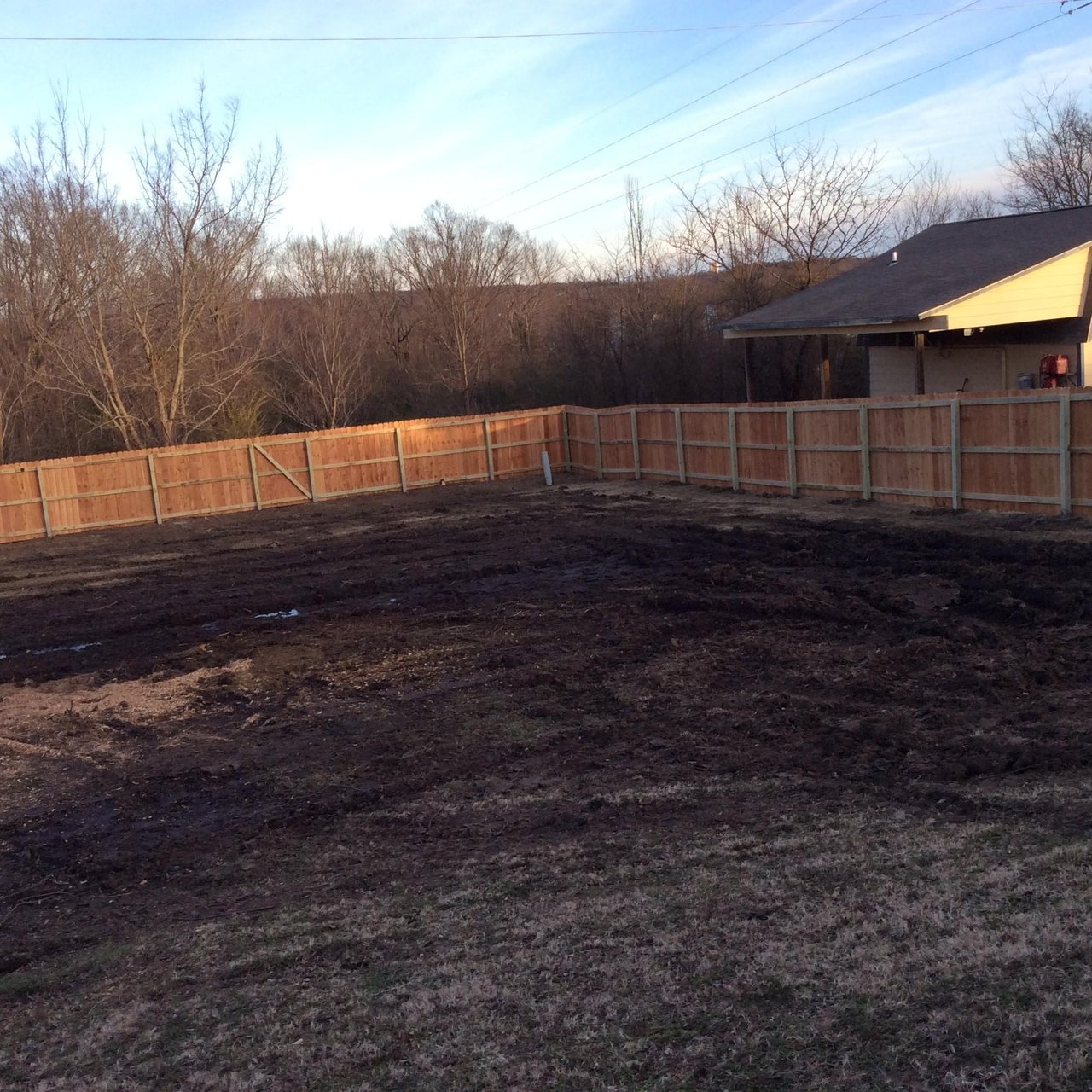 I Have A Big Backyard!
I will be adding a Hoop Greenhouse. No plastic hoops, solid plywood ends with doors and vents. The greenhouse will be anchored strong enough only a tornado will blow it away
I will be building my chicken house on top of where the tree stumps used to be. Nothing can grow there for a couple years because of chemical added to kill off the trees root system.
Owning A House Is An Adventure Series - 2
Owning A House Adventure Series-1
One of my favorite bands is Walk Off The Earth. I don't often get "famous people crushes," but I thought Mike was so handsome and talented. I had a real crush just like when I was a little girl. I believe Mike has gone to the Buddhafields, I wish him freedom from rebirth for his next adventure.
I Love You Beard-Guy
Walked Off The Earth For The Last Time 2019



A link to My Blog