Angmering woods are a place with vast amounts of the beautiful native bluebell (Hyacinthoides non-scripta), which bloom all over the woods starting in April.
Once they are in full bloom the ground of Angmering woods are covered and the sight and scent is one of the most magical experiences nature has to offer.
We took our Solomon the Samoyed for a walk around the woods at the weekend. As it is a hot day its a great choice to walk our Sammie early here as it has a large canopy to provide shade (although this photo shows him in the Sun).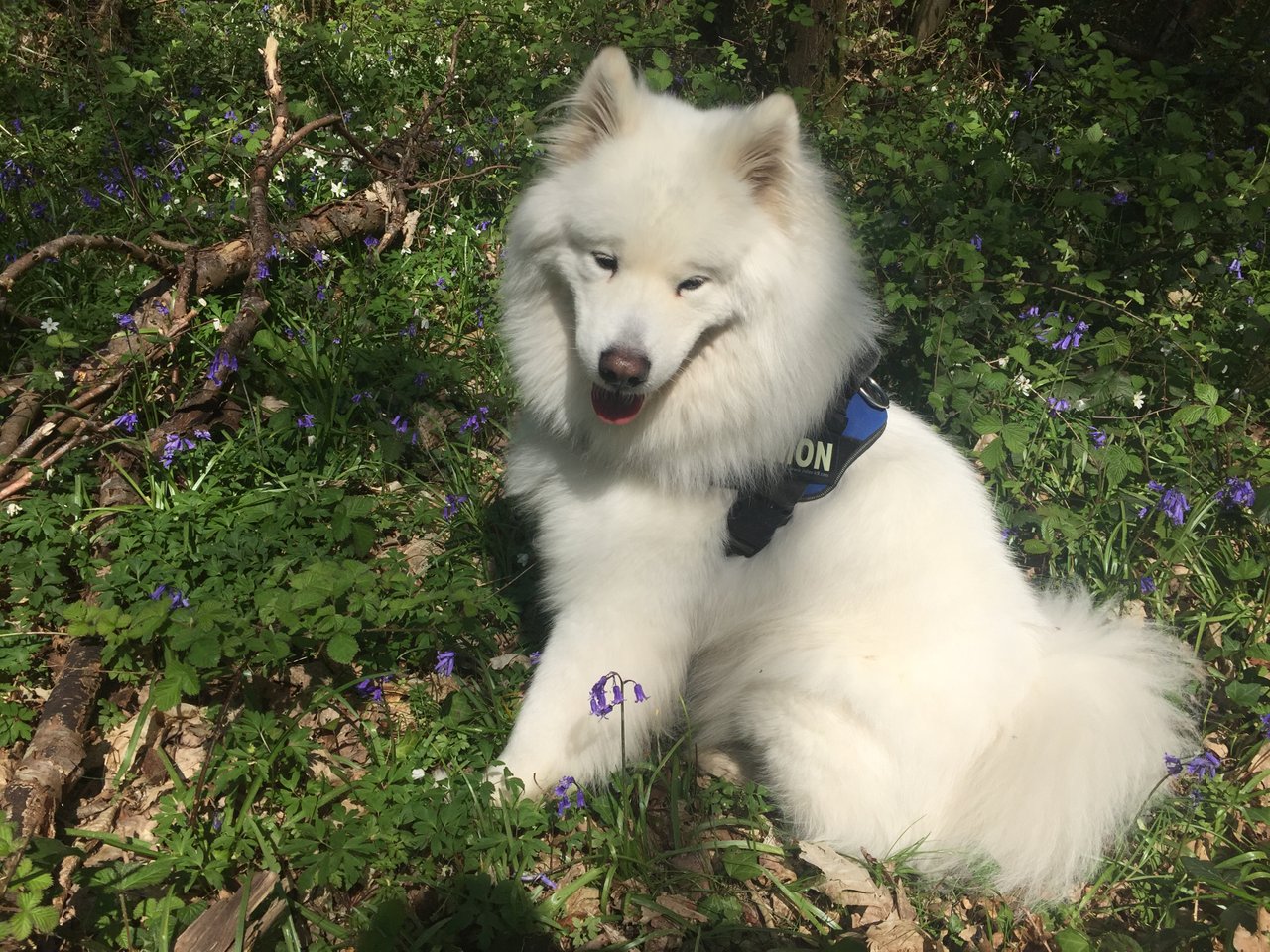 The bluebells aren't quite in full bloom yet, but they are close: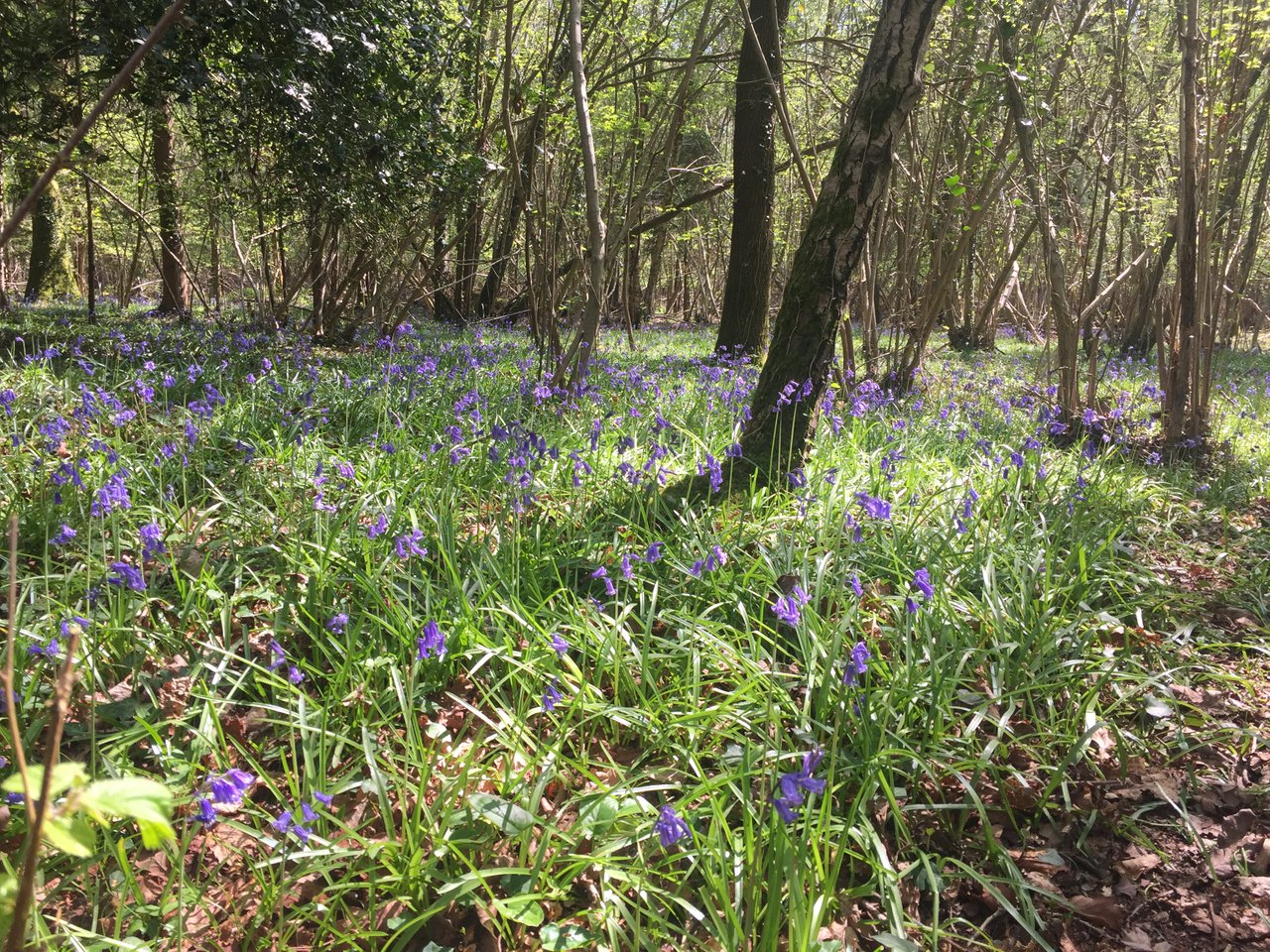 This is part of the Angmering Park estate, which is free to walk along. There used to be an abundance of bluebells in Patching and Clapham Woods, but over the years they have died and not returned. I think Patching fell victim to 'Air softers'. The land owner rents the land out to them and since he has done that the bluebells have not returned, which is a great shame.
It's great to see lots of bees about too, unfortunately I didn't get any closeups of them.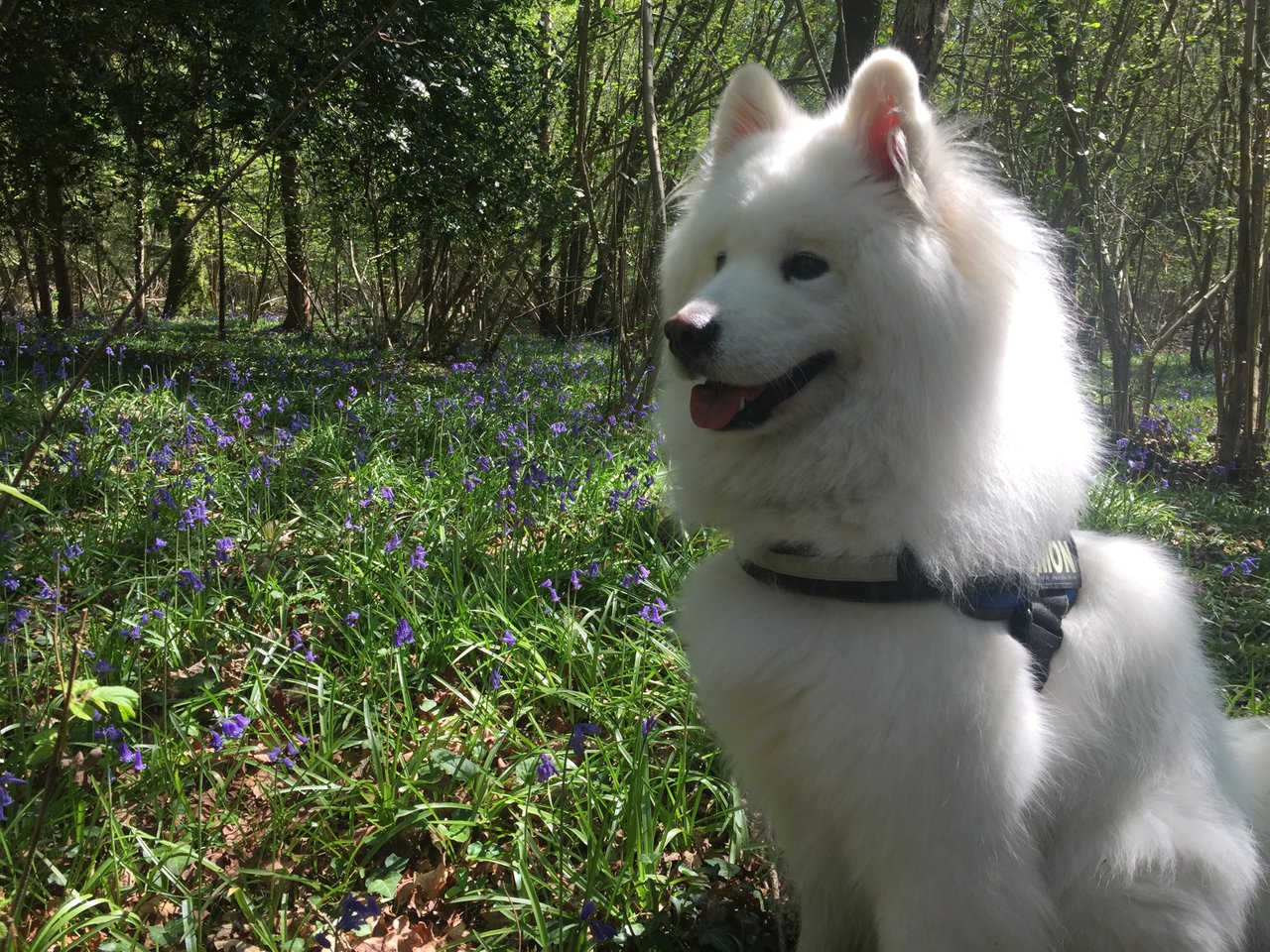 We will come back in a week and get some better HQ photos with the SLR.
Thanks for reading and check back soon x
#dogsofsteemit #dailypetphotography #Samoyed #Samoyedfans #Solomonthesamoyed #Solomonsamoyed #Puppy #Cutepuppy #Life #Travel #Adventure #Solomon #Samoyeds #Dog #Dogs #Puppies #makingfriends #bestfriend #puppyvideo #love #friends #puppies #bestfriendsforever #art #photography #animalphotography #family #pets #watson #funny #cute #samoyedlovers #samoyedclub #samoyedoftheday #sammie #smilingsammie #cloud #clouds #fluff #fluffy #beach #beachparty #beachwalk