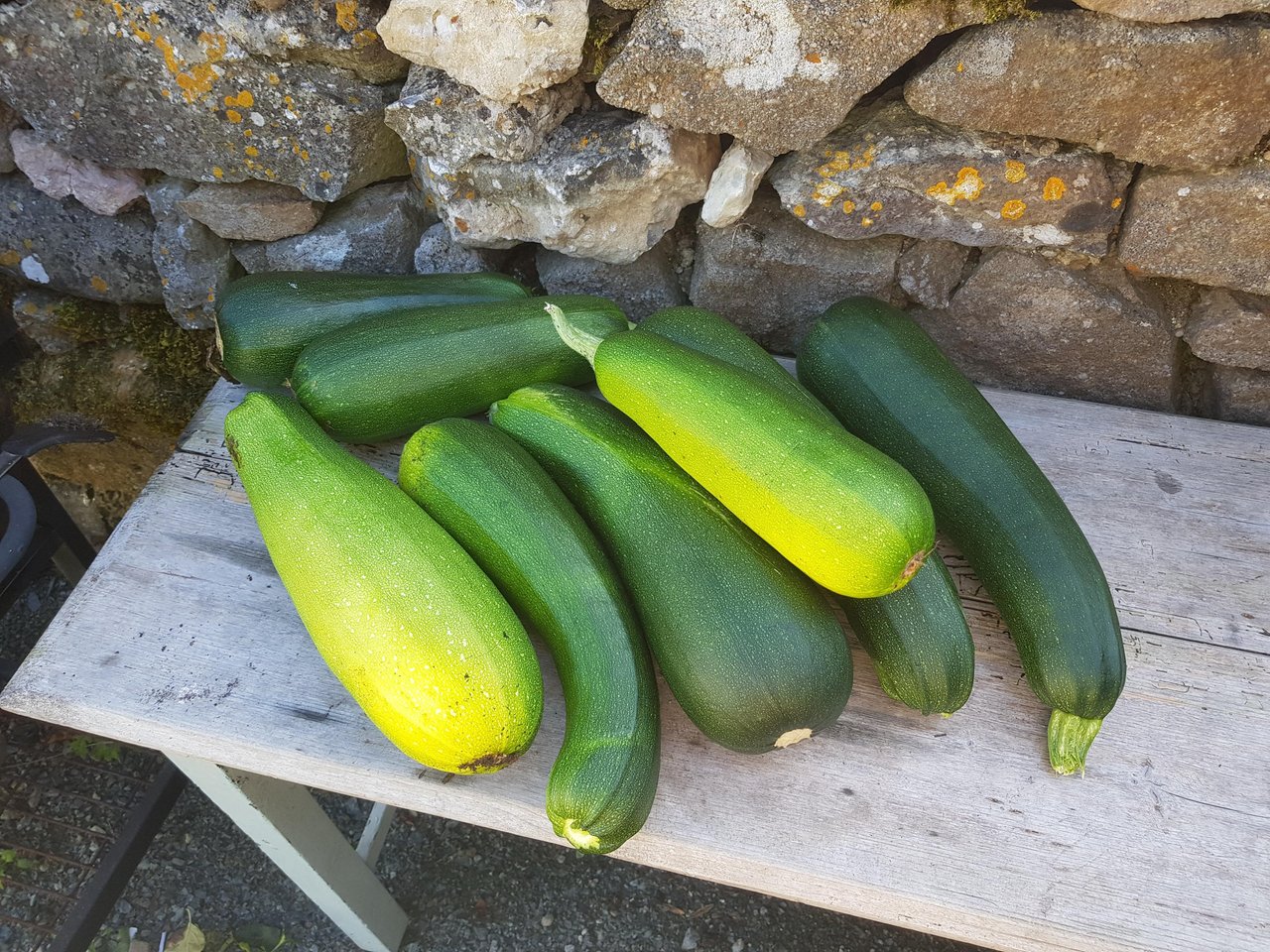 When you go on holiday and find that your fledgling courgettes have turned into overgrown marrows!
The whole veg patch has gone a bit crazy but the switch from cute little courgettes to massive marrows has been the biggest surprise.
This change happened in about 10 days!
Not sure what to do with these bad boys now...? I read about some 'marrow and garlic soup' or 'stuffed marrows'. None sound particularly appealing. But then I did hear about Marrow Rum....Now that could be worth exploring!
Let me know if you have any good recipes for marrows. Would be sad to see them go to waste