My adventures in balcony gardening continue! The cherry tomatoes I showed you in my previous balcony garden post are doing great and continue to grow additional batches of juicy little red tomatoes.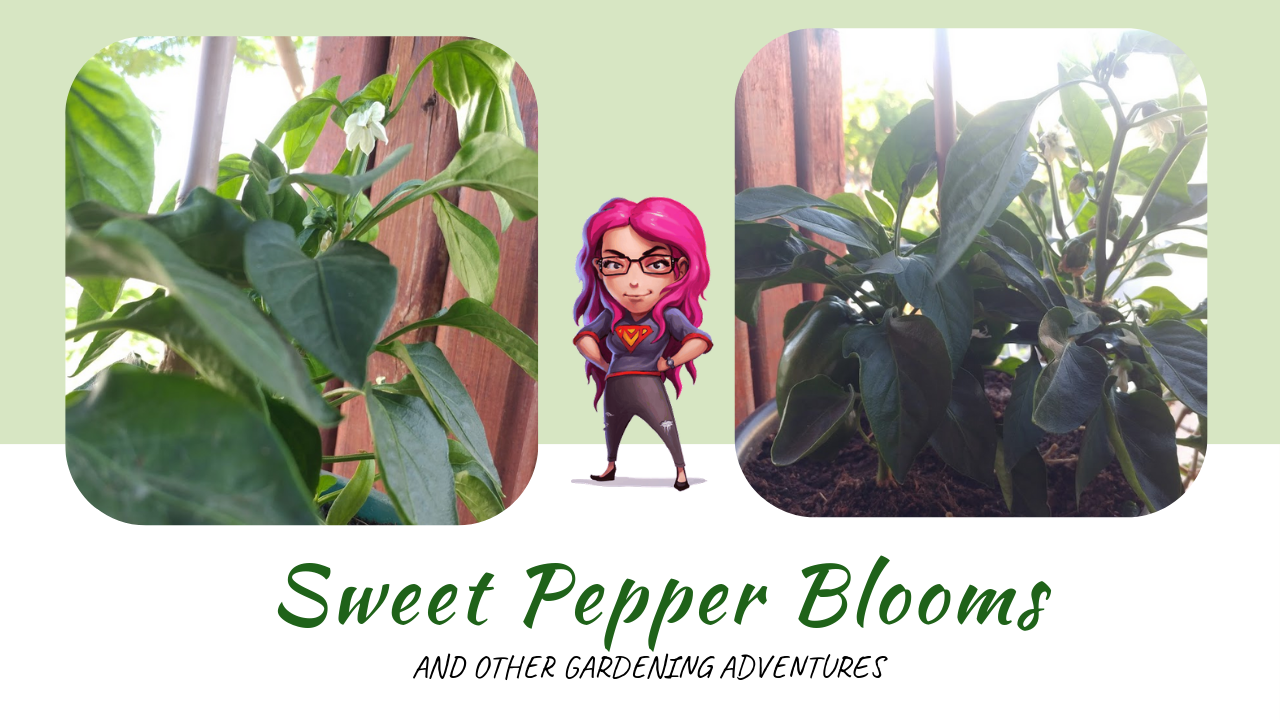 The sweet peppers I adopted about a month back are still green on their stems, but new blooms appeared on the seedlings so that's cool. I get to see the whole process from seedling to bloom to pepper.
To share my accomplishments, here are some (pretty average) photos I took of the pepper plants.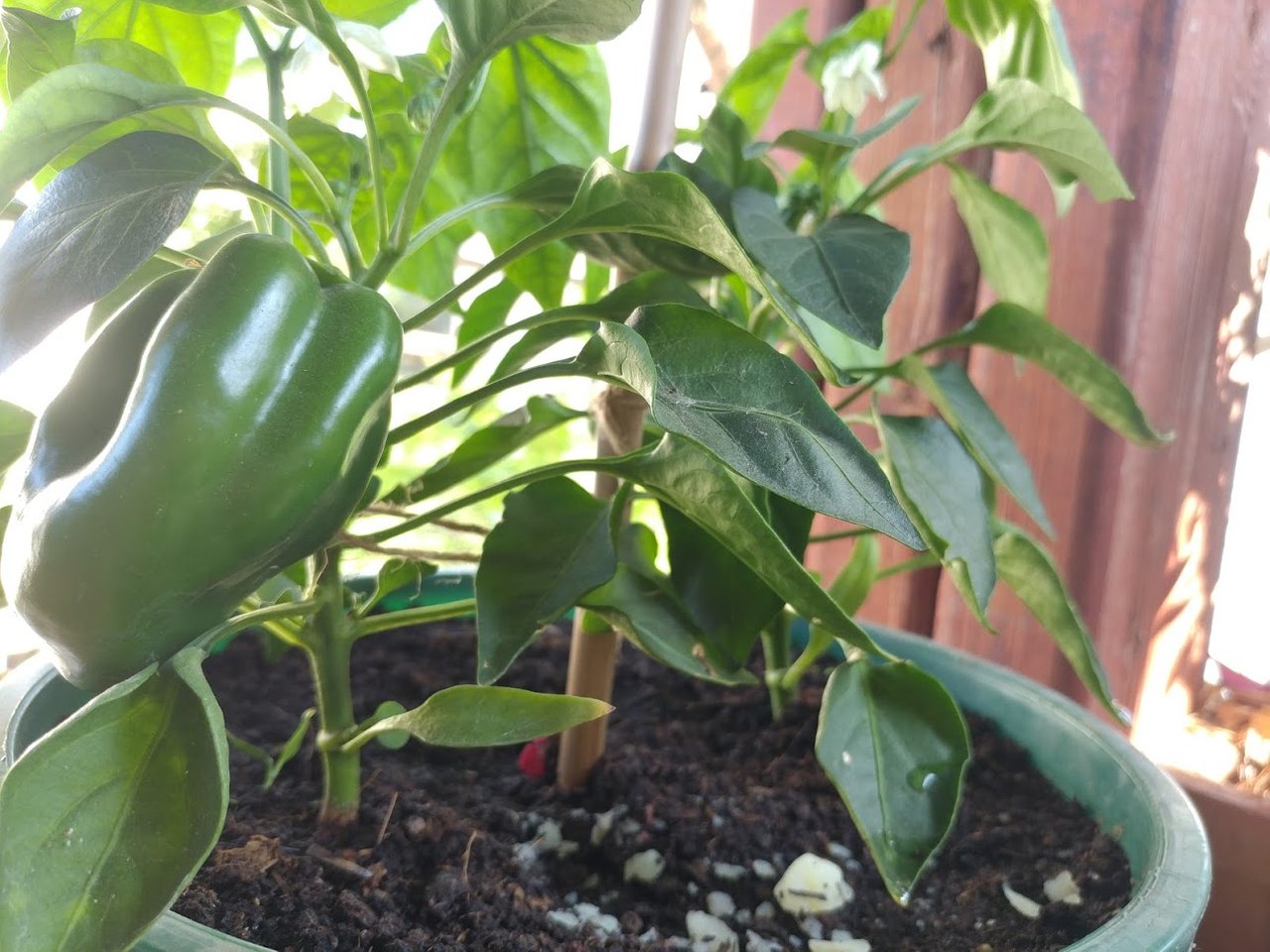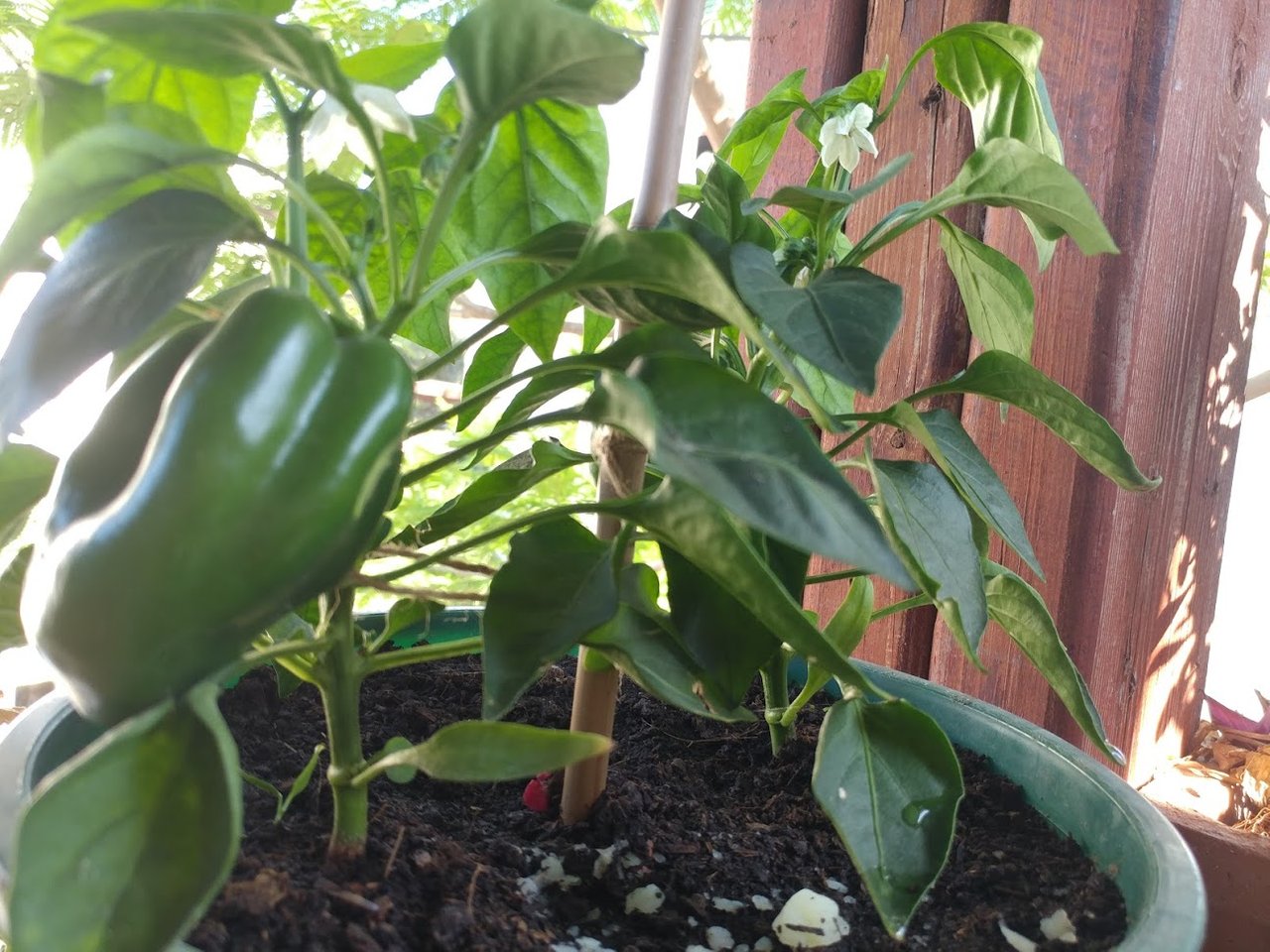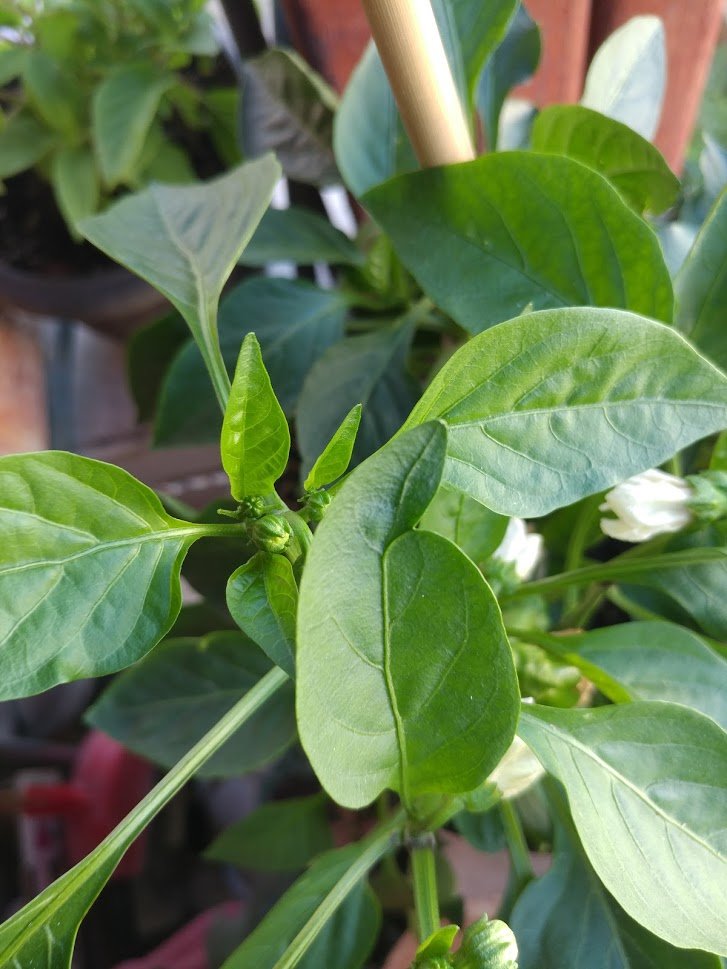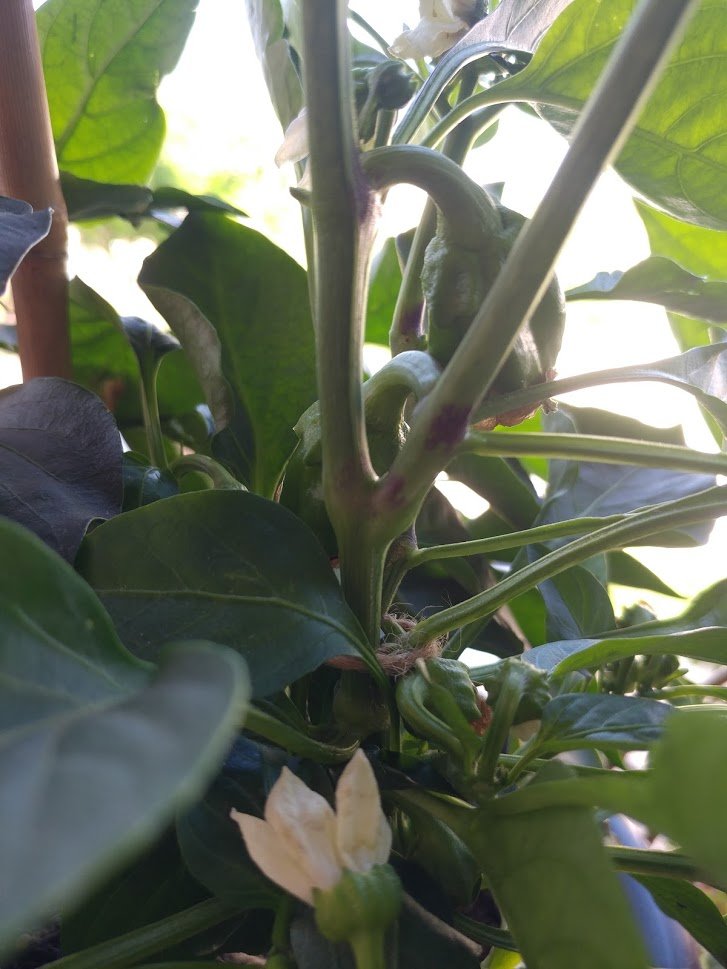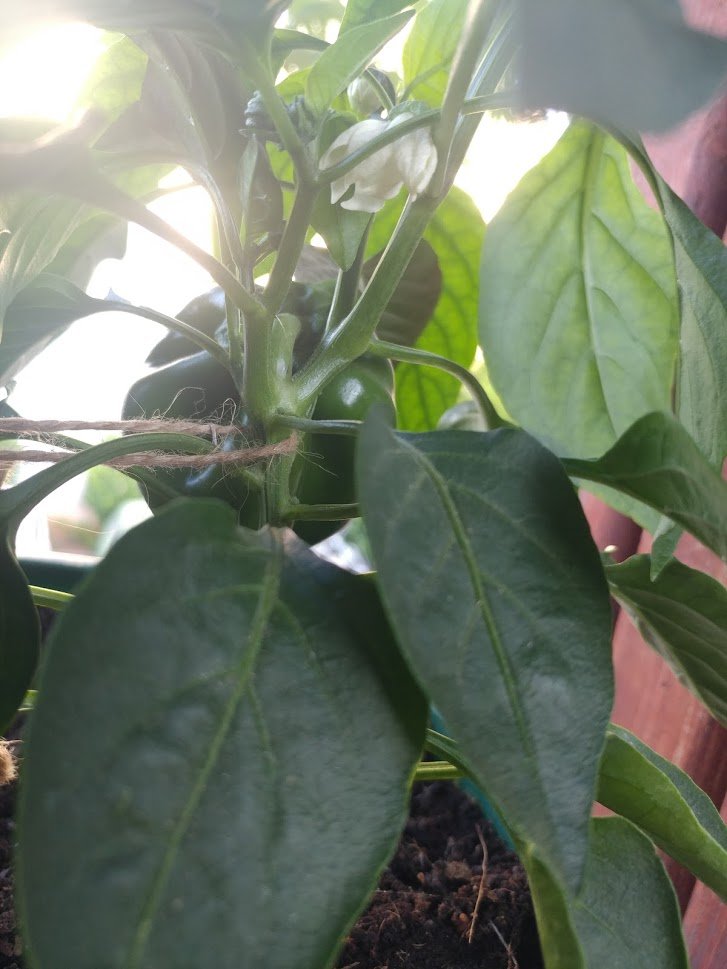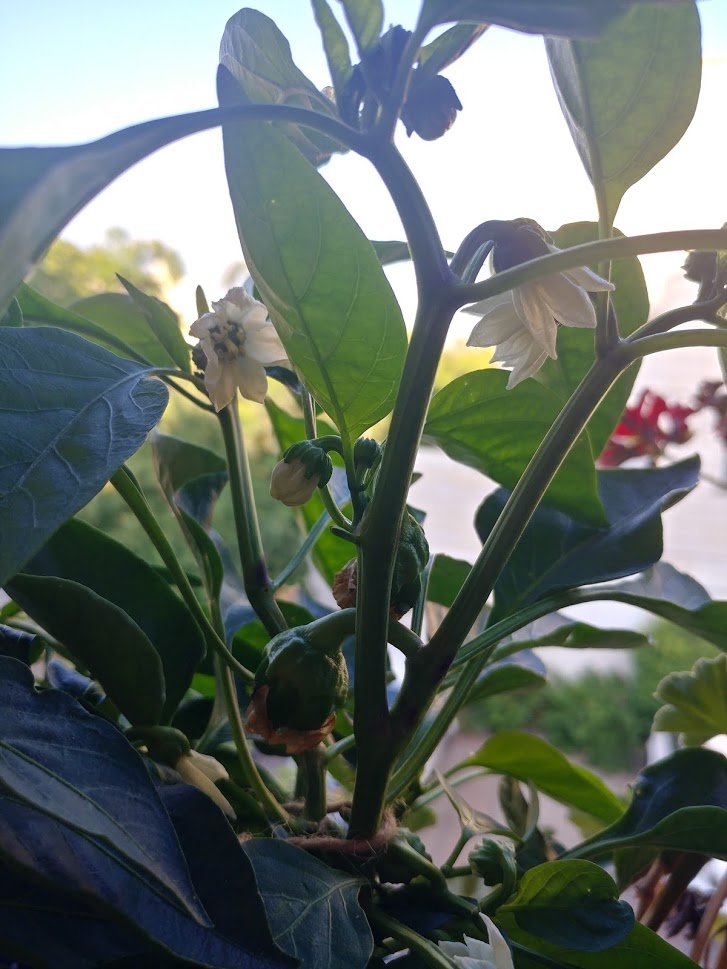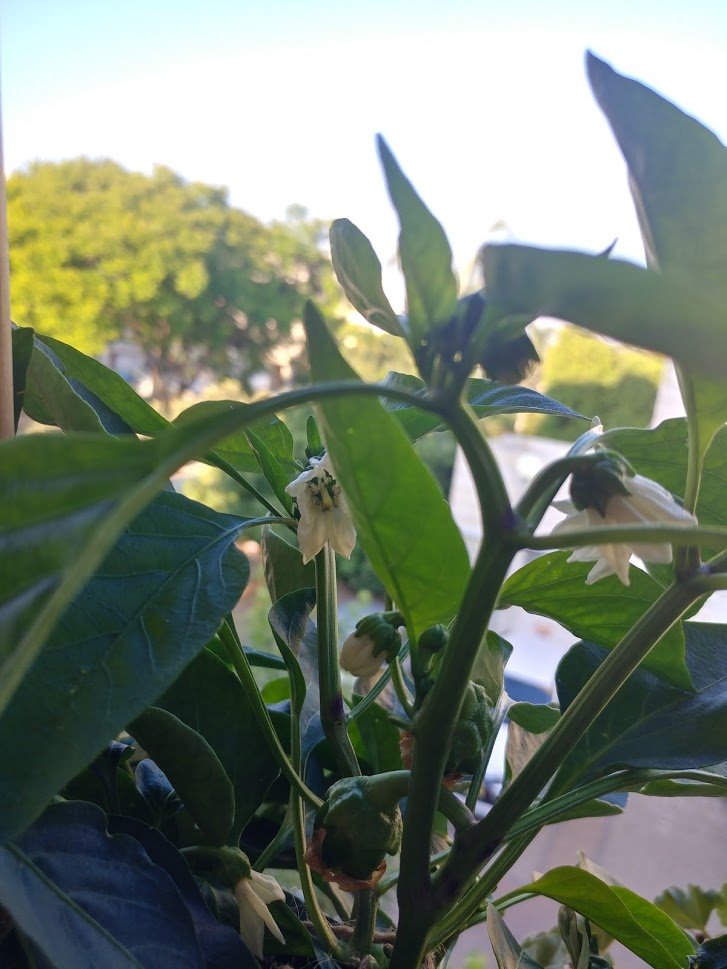 I've been feeding them natural organic fertilizer as well as crushed eggshells and used coffee grounds. It's how I share my coffee.
Got any pepper growing tips? Tell me in the comments!