Hey guys! It's been a while since I have had the time to schedule a post, but since I always seem to get busy on Friday I thought it would be great to go ahead and write up my #MarketFriday post on Tuesday! I already told @dswigle I was going to do it, so I can't let my pal down. We were going to go peach picking today, however it ended up being a no-go since they were letting some more fruit ripen and weren't doing U-pick today (bummer, but we may try again Friday). Given the extra time, I opted to hit up Home Depot to grab a few things for the garden and then go ahead and start on my update to share how it's coming along.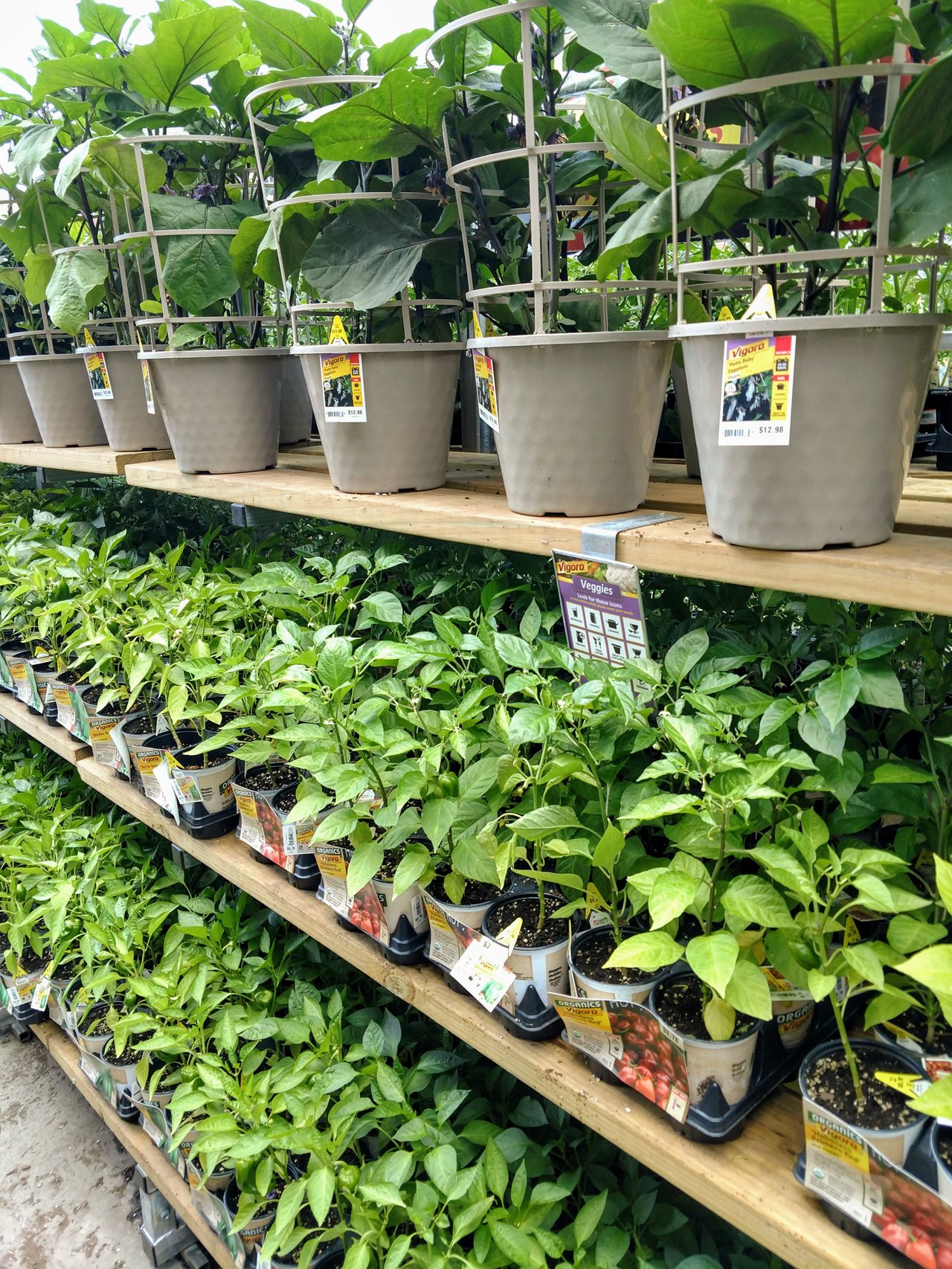 Though we've got quite a bit of plants that are coming along nicely from seed, I realized we were missing a few things I always enjoy having. We also seem to be having a pepper muncher coming and eating up any of the pepper seedlings we start, so I thought it might be a good idea just to buy a few plants to see how they did. I love buying heirloom varieties of seeds from Seed Savers Exchange, but at this point in the season getting things locally was a better option to get them in the ground in time!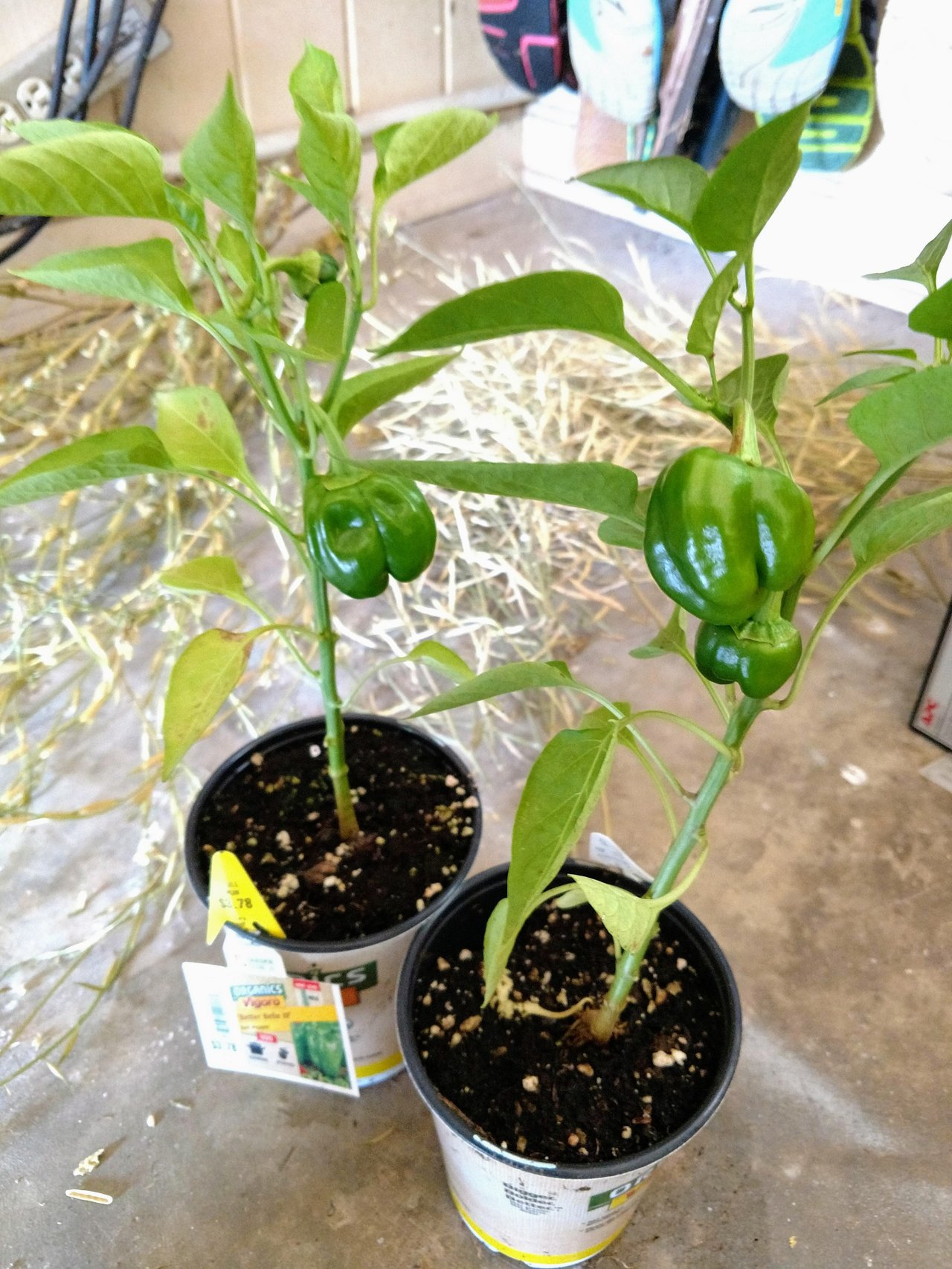 I grabbed a few different types of organic bell peppers to pop right into the soil in the garden. They already have some fruit growing, so hopefully the pests can't ruin the whole plant. In addition to the plants, I grabbed a few packets of seeds for now and pumpkins to plant a bit later. I tend to get excited about the spring garden so we start that really well, but don't always plan out our fall varieties as well. Hopefully we can change that this year to have a productive few seasons.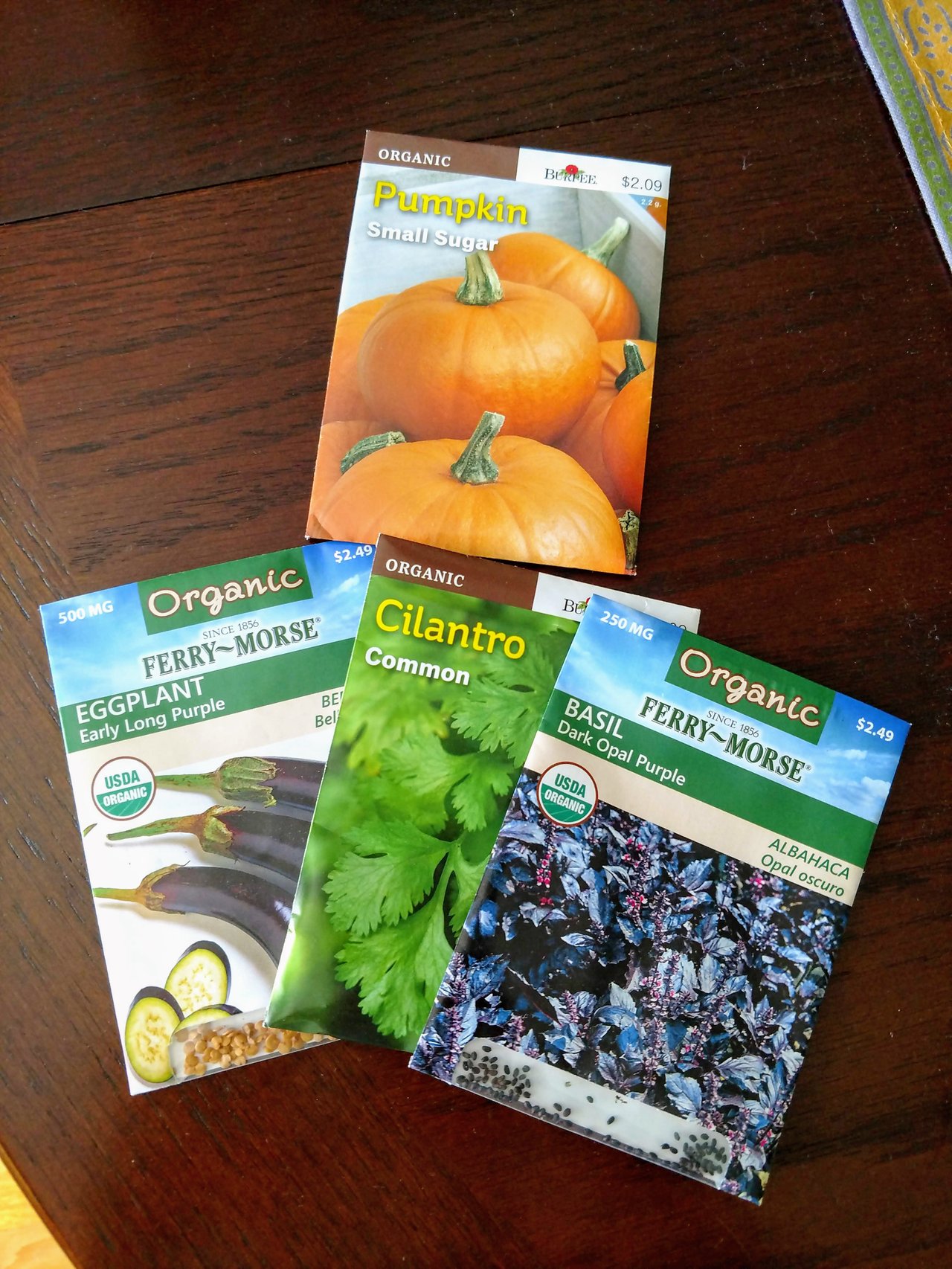 The last thing that I really needed at the store was some potting mix for my orchids. Luckily they are still hanging in there with some blossoms now (I remembered a flower for you @dswigle!), but the roots had started growing above the level of the pot which apparently means it is time to re-pot them. I've had them ever since @dksart and I started dating over 8 years ago, so I'm a little nervous to kill them! I have faith he'll gently move them into a new pot and maybe with the new potting mixture they'll thrive even more soon!

That was all I bought at the store, so let's move on to the actual garden! @dksart is working on a new raised bed with some pallet wood that my dad gave us. He's actually outside right now as I work on typing this. Thanks for doing the hard work dear! 😘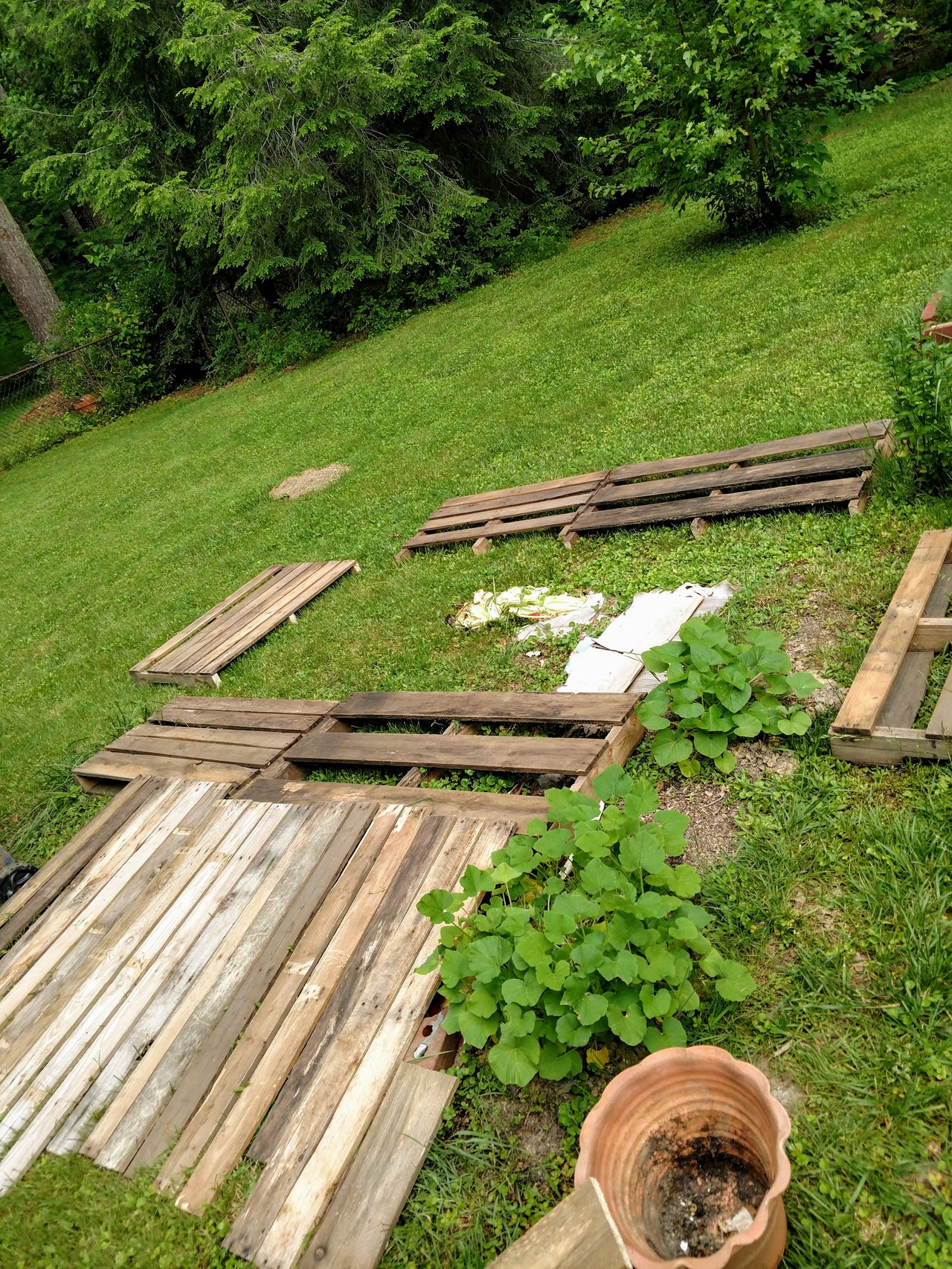 We've got all kinds of squash growing, though he can't quite remember what he planted where. Some of the abundance of plants popped up from compost, as well, so there's no telling what we might get. Kind of fun to guess, though, haha! One year we had the best acorn squash that came up from the compost. Hopefully there's at least some zucchini in there. Looks like lots of flowers are popping up. I've never actually cooked with the blossoms, but perhaps I need to pull some off this year to actually try something out.

The tomatoes are finally starting to come along, as well. Looks like we've got 4 plants growing well, with one already flowering. Tomatoes seem to be hit or miss, but it's been a few years since we've had a good crop so I'm hoping this is a hit year!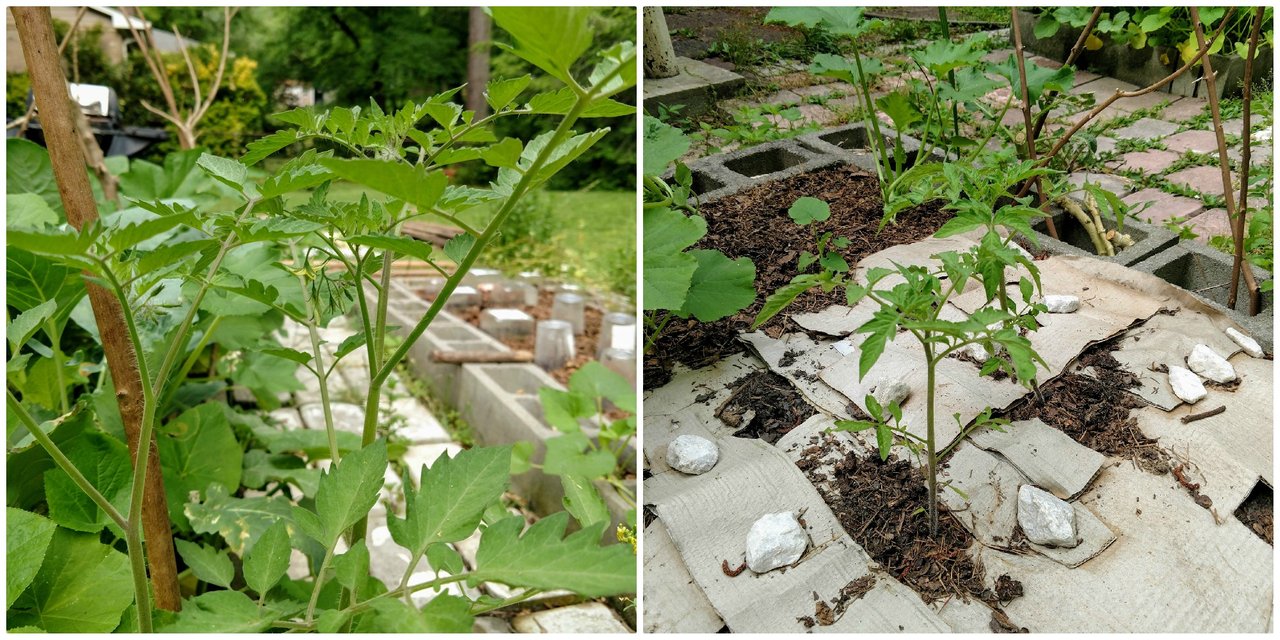 The kohlrabi leaves are starting to get munched on pretty hard. I think we planted those a bit late, but fingers crossed we get at least a few bulbs to harvest for the space we gave them. The weather is heating up for good now, so time to pull out the hot sauce spray to try to keep some of the worst of the bugs off the plants while they grow. The mosquitoes are quite voracious already, nibbling on us every time we step anywhere close to the garden!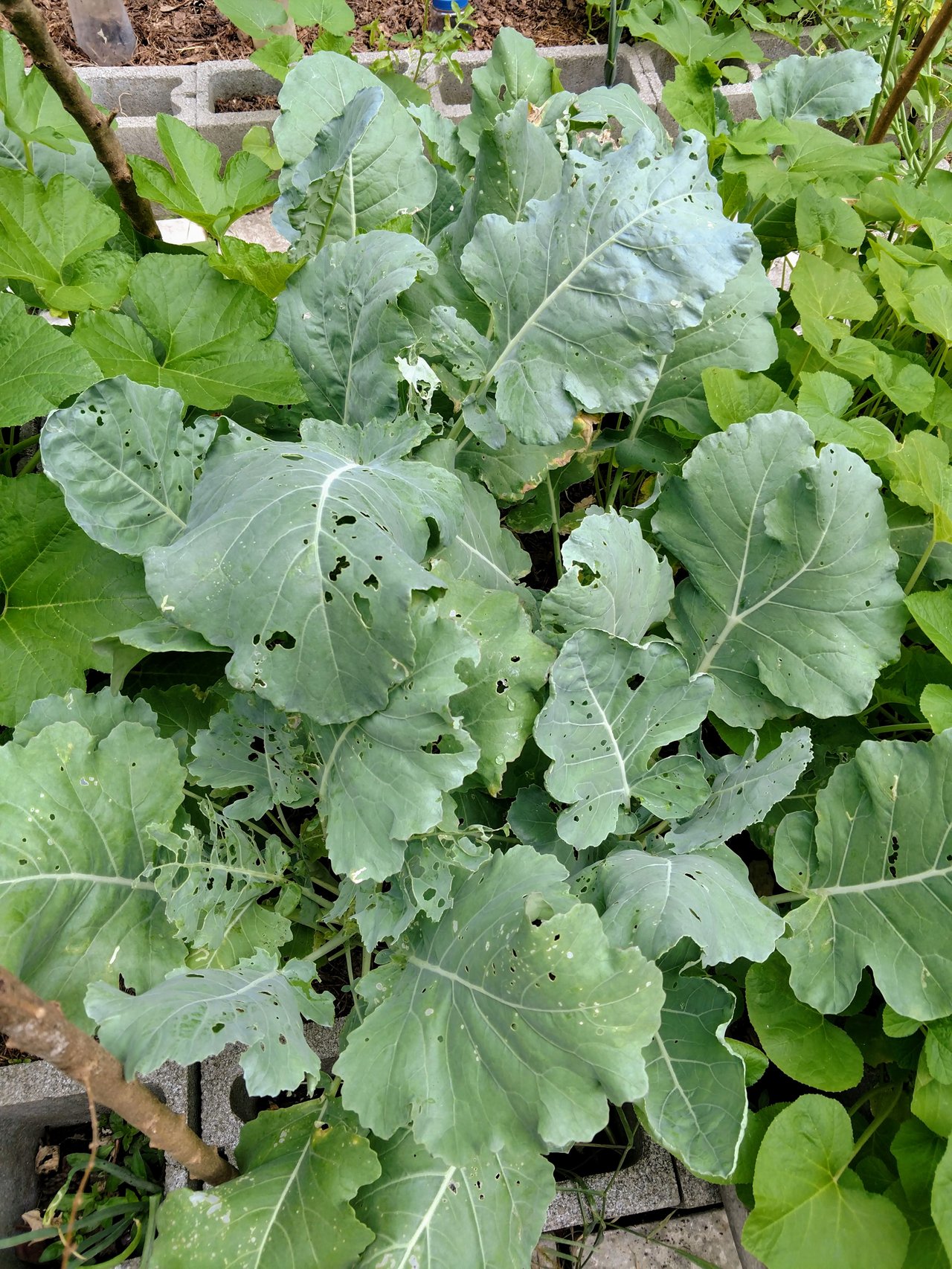 Finally, the strawberry plant we transplanted from a neighbor of his parents is in the ground and hopefully getting settled in nicely. The season is about done here now for strawberries, but we're hoping it will do well in future seasons.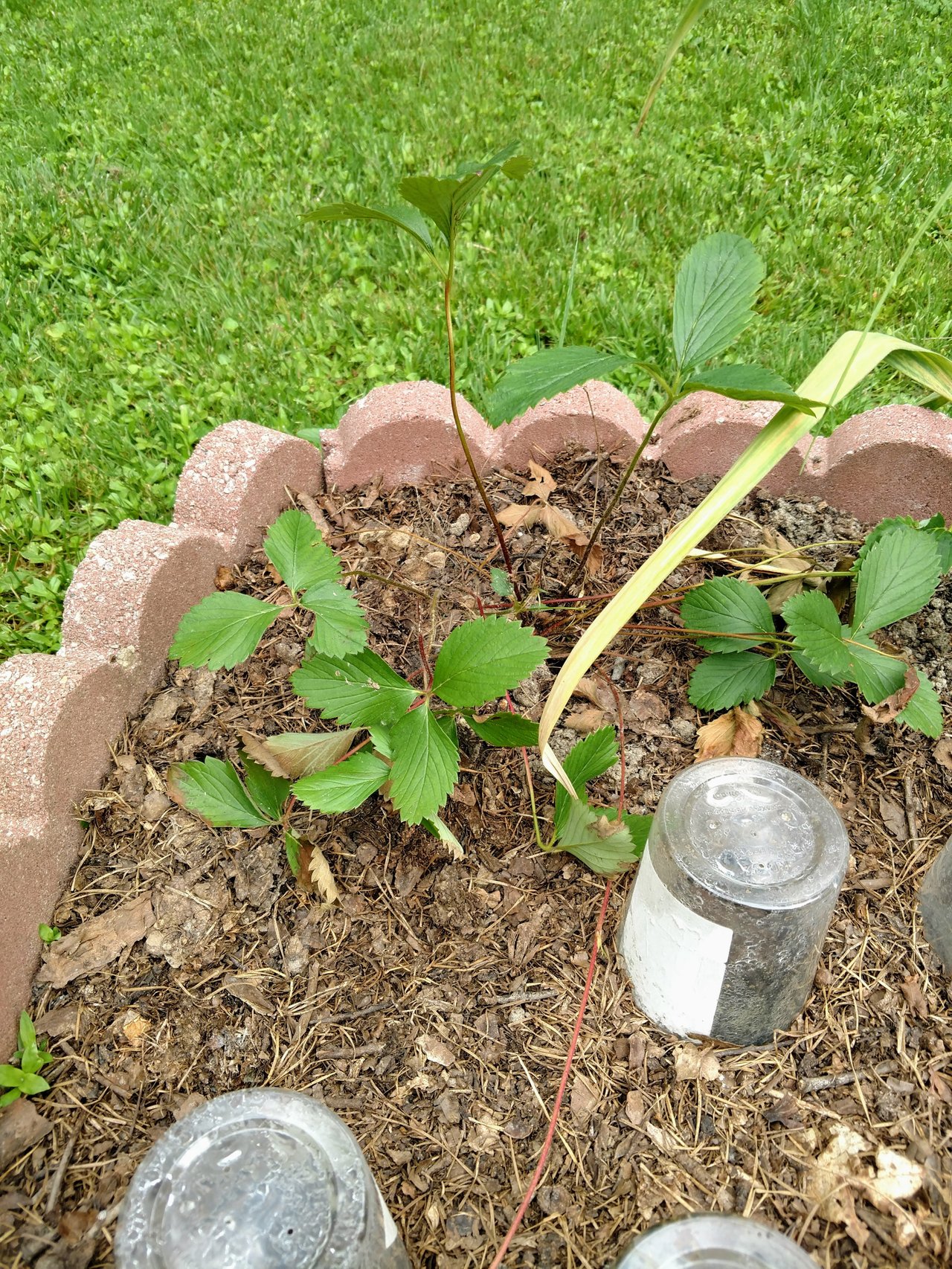 The herbs are still growing like crazy, so I'll spare you any pictures of those this time. The cilantro (coriander) and purple basil that I bought today will be a nice addition if those seeds sprout up quickly. We'll keep working away, and maybe soon I'll have plenty of yummy stuff to cook up in the kitchen!
Thanks to the other awesome folks who share what they have growing or support those who do (like @simplymike with the #gardenjournal2019 and @sustainablelivin with #gardencorner). I've learned a lot on here, and still have a ton more to learn going forward!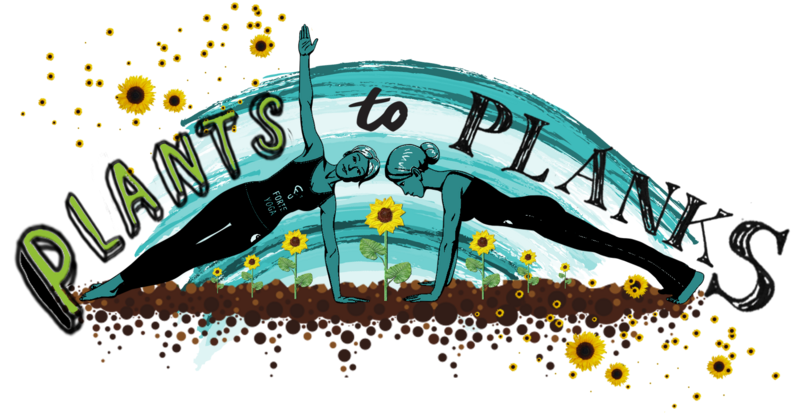 Banners by @zord189, @woman-onthe-wing, @dksart and @bearone for @steemusa